Provost Bras Named to U.S. Department of Energy Advisory Board
An independent advisory committee to Energy Secretary Ernest Moniz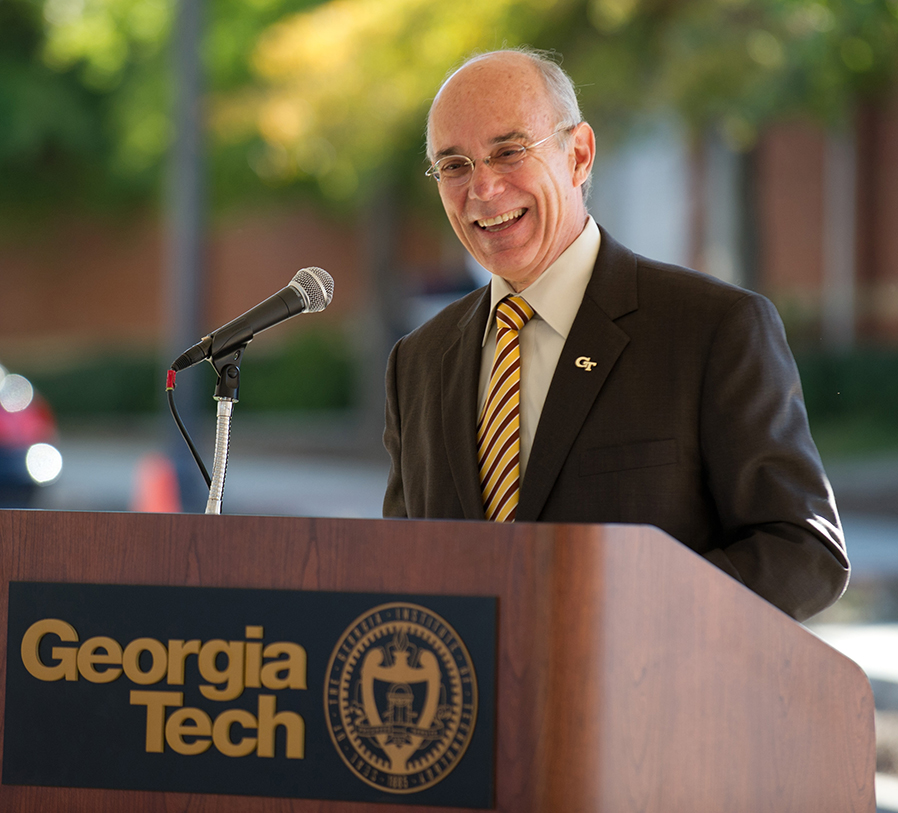 Aug 26, 2013 — Atlanta, GA
Rafael Bras, provost and executive vice president of academic affairs at Georgia Tech, has accepted an invitation to join the Secretary of Energy Advisory Board. The 19-member panel, comprised of scientists, business executives, academics and former government officials, will serve as an independent advisory committee to U.S. Energy Secretary Ernest Moniz.
Bras, who is also a professor in both the School of Civil and Environmental Engineering and the School of Earth and Atmospheric Sciences, has served as advisor to many government and private institutions, including:
Advisory Board, Engineering Directorate, National Science Foundation
Board of Atmospheric Sciences and Climate, National Research Council
Chairman, Earth Systems Sciences and Applications Committee of NASA and the NASA Advisory Committee
National Academy of Sciences Committee on New Orleans Regional Hurricane Protection Projects
"It is an honor to be named to serve on this committee," Bras said. "Georgia Tech's motto is Progress and Service. I am thrilled to have the opportunity to live up to that ideal and use my own experiences and the strengths of Georgia Tech — from policy assessments, to science, to technologies — for the good of the nation."
The Board is charged with providing advice and recommendations to the Secretary on the DOE's four major mission areas: science, energy, nuclear security, and environmental stewardship. The board reports directly to the Secretary of Energy and its duties are solely advisory.