Campus Queried about Future Bike Projects
Bicycle Infrastructure Improvement Committee seeks input on short- and long-term priorities.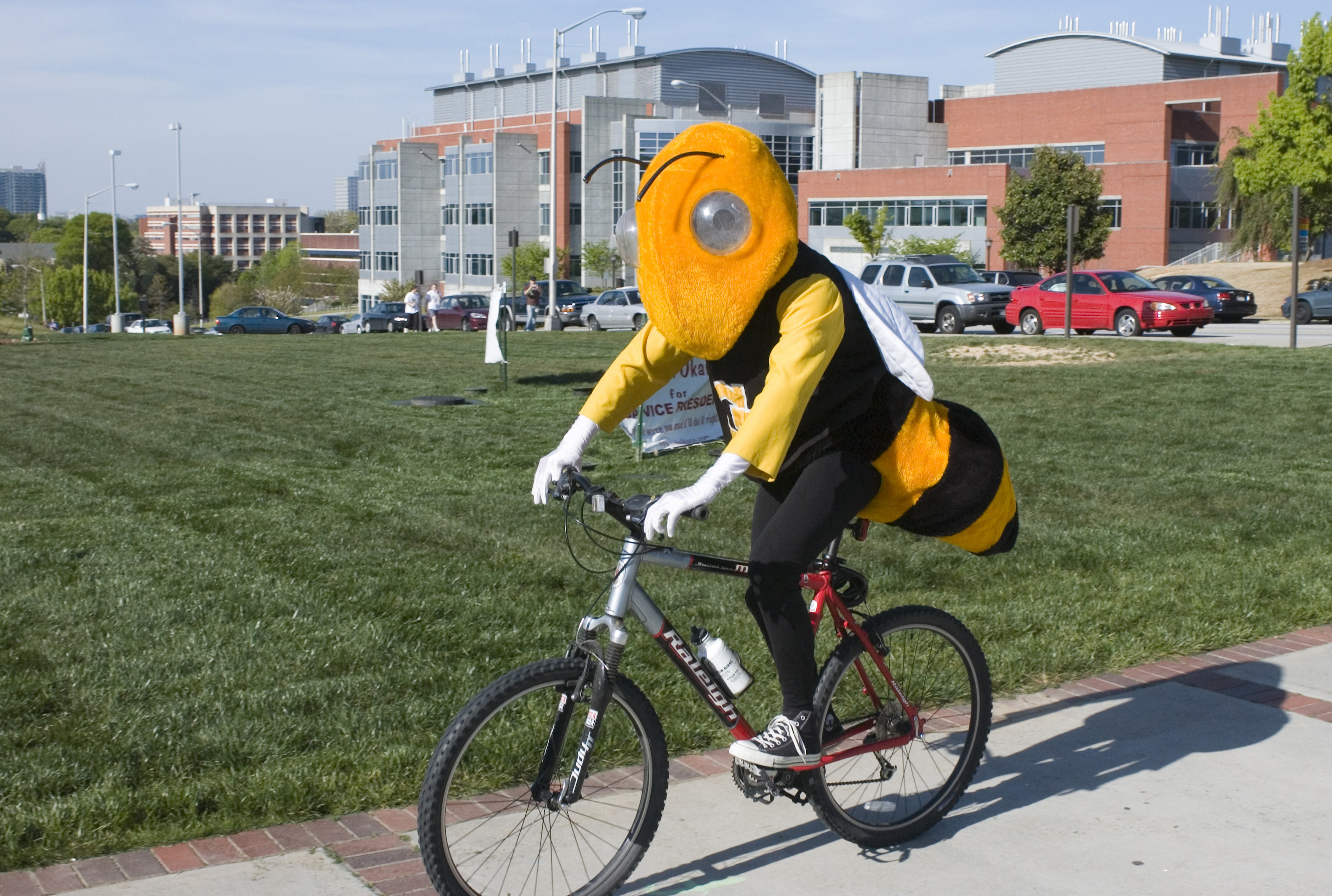 Buzz bikes safely on Tech Walk.
Sep 03, 2013 — Atlanta, GA
The Bicycle Infrastructure Improvement Committee (BIIC) is planning for campus improvements and wants to hear from you, regardless of whether you even own a bike.
An open survey has been developed by this campuswide group of students, faculty, and staff to determine both short- and long-term projects and priorities. The online survey takes about five minutes to complete and will be open through Sept. 27 at www.surveymonkey.com/s/GTbike.
During the past three years, the committee has helped implement a number of measures to make campus streets safer for all types of commuters, whether on two wheels, four wheels or two legs. New bike lanes, sharrows, and bike racks are past projects that were determined through community input. In 2012, Tech was designated a Silver-level Bicycle Friendly University by the League of American Cyclists, thanks to an application completed and submitted by BIIC members.
For more information about bike resources on campus, visit bike.gatech.edu.