School of Architecture faculty presenting, participating in World Architecture Festival.
School of Architecture faculty presenting, participating in World Architecture Festival.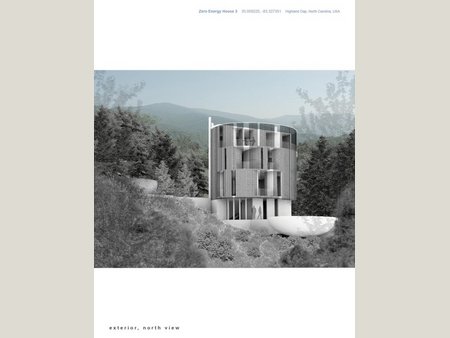 Oct 01, 2013 — Atlanta, GA
A contingent of faculty from the School of Architecture are traveling to Singapore for the World Architecture Festival where they will not only present, but will find out if their shortlisted projects will win accolades from some of the profession's most acclaimed reviewers.
Faculty members Michael Gamble, David Yocum and Brian Bell have architectural projects on the shortlist of those that will be presented at the festival. Associate Professor Michael Gamble's firm, Gamble and Gamble Architects, was nominated in the "future projects residential" category for their zero energy house project. Professors of the Practice Yocum and Bell, who are principals in the firm BLDGS, are on the shortlist in the "completed projects: religion" category for the Congregation Or Hadash Synagogue. Both teams will present their projects to a panel of international judges, and category winners will then compete for World Building of the Year or Future Project of the Year.
In addition, School Chair George Johnston will lead a panel discussion in a session entitled, "Educational values: what are we teaching and why?" on the state of architectural education. Joining Professor Johnston on the panel are Frazer Macdonald Hay of the Glasgow School of Art and Odile Decq of Ecole Speciale d'Architecture in Paris. Johnston will also serve as member of the jury reviewing projects in the categories of "future projects: education" and "completed projects: health."
The World Architecture Festival is the largest festival and live awards program for the global architecture community. This year, it will be held in Singapore October 2-4, featuring 300 practices presenting their work, 95 international judges, 70 speakers from all parts of the architecture profession, and representatives from over 60 countries.
"The World Architecture Festival is recognized as one of the premier events in the profession with its unique blend of issues driven conference and live-presentation competition jury," said Johnston, chair of the School of Architecture. "It's an honor simply to be shortlisted in this competition, so we at the School are honored and excited that Michael Gamble, David Yocum and Brian Bell are so ably representing the School of Architecture and indeed all of Georgia Tech."