College of Architecture announces new faculty, changes in leadership
College of Architecture announces new faculty, changes in leadership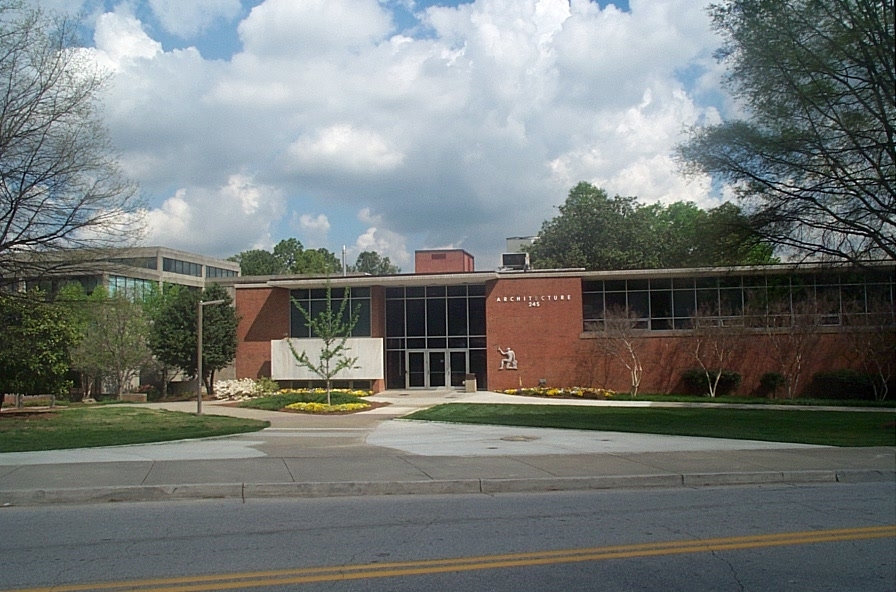 East Architecture Building, College of Architecture
Oct 03, 2013 — Atlanta, GA
The College of Architecture recently announced the addition of five new professors in its Schools, along with some reappointments and changes in program leadership.
The School of Architecture welcomed two new assistant professors and named directors of their undergraduate and professional programs. Assistant Professor Volkan Alkanoglu, who was also named director of professional studies for the School of Architecture, comes to Georgia Tech following his appointment as TVS Design Distinguished Critic. He was previously a long-term faculty member at SCI-Arc in Los Angeles. His firm Volkan Alkanoglu DESIGN LLC, now based in Atlanta, is an interdisciplinary design practice with recent projects in Utah, Oregon, Iowa, California and Washington, D.C. 
Assistant Professor, Jennifer Bonner also comes to Georgia Tech after holding the position of TVS Design Distinguished Studio Critic. She received a bachelor of architecture from Auburn University and a master of architecture from Harvard University Graduate School of Design. She has received numerous awards, including an AR Award for Emerging Architecture in 2005 and has exhibited in London, Washington D.C., Barcelona, and Istanbul. Her research focuses on regional architecture and cities of the American south.
In addition, two faculty members were appointed to leadership roles within the School. Professor John Peponis, who previously held the position of associate chair for advanced studies and research, has been appointed associate chair and will work with the School chair on the administration of all programs in the School.
Associate Professor Benjamin Flowers has been named director of undergraduate studies for the School of Architecture. As director, he will be responsible for the administration and oversight of the undergraduate architecture program. Flowers, who was named the College of Architecture's 2012 Georgia Power Professor of Excellence and in 2008 received the Outstanding Teacher Award, has been at Georgia Tech since 2005. Flowers holds a Ph.D. from the University of Minnesota and a bachelor's from Wesleyan University.
The School of City and Regional Planning renewed the appointment of Bruce Stiftel as chair of the School. He will serve another five-year term as leader of the nationally ranked School. In addition, Anna Kim and Timothy Welch were hired as assistant professors.  Kim, who will teach community development and economic development courses, comes to Georgia Tech from Pomona College. She is a graduate of UCLA's urban planning Ph.D. program with a B.A. in women's studies and history from Claremont McKenna College and an M.A. in ethnic studies from the University of California-San Diego.
Welch recently earned a Ph.D. in urban planning at the University of Maryland. He has a B.A. in finance from Washington State University, LL.B. from University of Windsor, J.D. from University of Detroit-Mercy, and a Master's degree in urban and regional planning from Florida State University. Welch's research is focused on transportation planning and related issues.
The School of Industrial Design has named Assistant Professor Claudia Rebola director of graduate programs. In this role she will be managing the admissions and recruitment of graduate students and overseeing the curriculum and general administration of the graduate programs. Rebola has been at Georgia Tech since 2006 and has held numerous leadership roles within the School of Industrial Design.
Computational music expert Alexander Lerch has joined the School of Music faculty as assistant professor. After studying electronic engineering at the Technical University Berlin and sound engineering at the University of the Arts Berlin, he received his PhD in algorithmic music performance analysis from the Technical University Berlin. He then co-founded zplane, a research-driven technology provider for the music industry.  His research and teaching will focus on music information retrieval, digital signal professing, and analysis of performance-specific musical information.
"I am pleased with the new additions and appointments at the College," said Steve French, dean of the College of Architecture. "It's a new era at the College of Architecture, one filled with unequalled potential, and it's going to take a strong, unwaivering commitment from everyone here. I believe the faculty who have been selected to these leadership positions, and the new faculty we've brought in to join our team will help to make the College of Architecture stronger going forward."