Meet Kathy Spetz – aka Buzz Mama
Most Sewing Machines Go Whirrrr – Hers Goes Buzzzzz…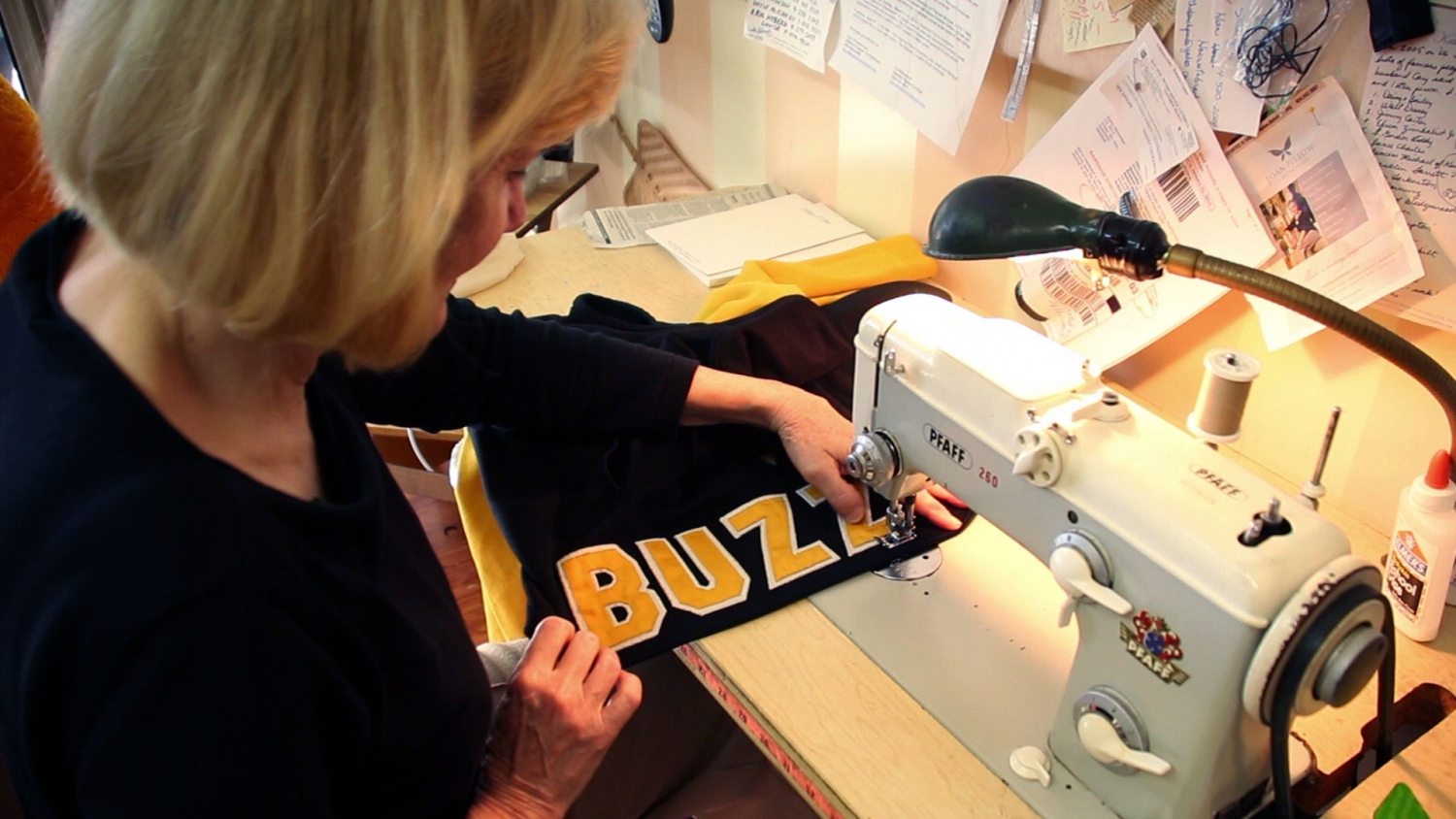 Kathy Spetz, creator of Georgia Tech's mascot costume.
Jan 08, 2014 — Atlanta, GA
Not long after Kathy Spetz graduated from Florida State University with a degree in fashion design, she flew to Atlanta to interview for a stewardess job with Delta Air Lines. She never did get those wings, but she eventually wound up making some – for Georgia Tech's beloved mascot, Buzz.
Her company, Spetz Productions, has designed and made countless costumes for sports teams and corporations. Her college mascots have consistently earned top honors from the Universal Cheerleaders Association.
To date, Spetz has made (to the best of her recollection) 11 Buzz costumes. And even though she knows she shouldn't play favorites, Georgia Tech's mascot holds a special place in her heart.