Admission Taps Campus to Recruit New Yellow Jackets
Campus community asked to be welcoming, be accessible, and be experts for admitted students.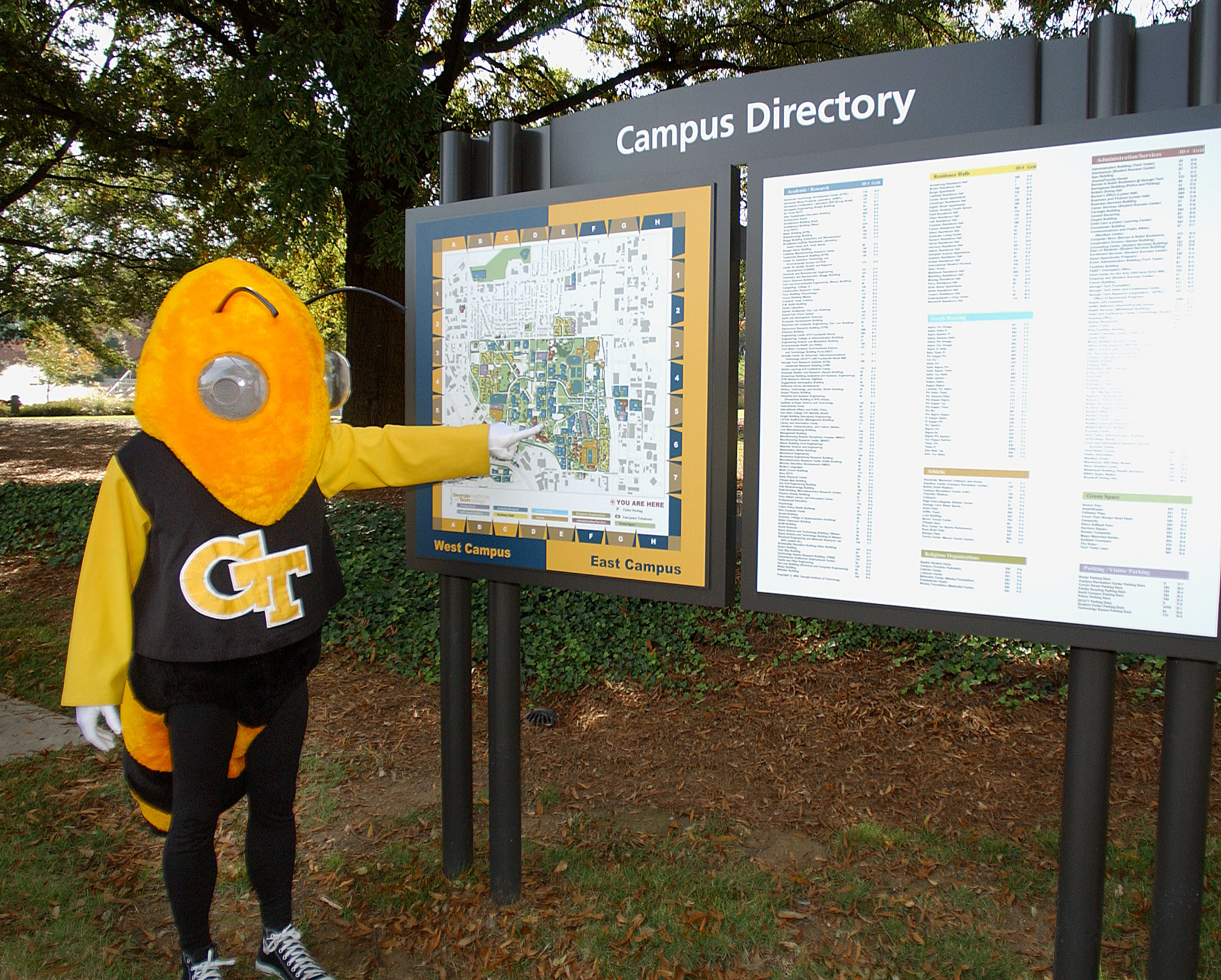 Mar 26, 2014 — Atlanta, GA
On the Ides of March, 3,175 high school students around the world had reason not to beware but to rejoice when they were notified of their admission to the Class of 2018 at Georgia Tech.
Nearly 26,000 students applied to Georgia Tech this year — a 46 percent increase from 2013. And with an overall admit rate of 32 percent, compared to 41 percent last year, this class is the most competitive in Tech's history.
"These students are not only brilliant, but are also having an impact on their communities, and we expect that to only make Tech a better place," said Rick Clark, director of Undergraduate Admission. "They're excellent across the board."
Admission staff saw about twice as many applications from a number of areas, including Illinois, New York, and California. Still, Tech held strong in Georgia, receiving 16 percent more applications from in-state students and admitting approximately 39 percent, compared with 36 percent out-of-state and 14 percent international.
Deliberations are over for Admission staff, who spent months poring over the minutia of prospective student applications to choose the best. Now, for accepted students, the deliberation has just begun, and Director of Undergraduate Admission Rick Clark is asking for all hands on deck for the final recruitment push.
"We've admitted them, and now is when the campus-wide recruitment effort begins," Clark said. Specifically, he's asking the campus community to step up in two ways: Be experts, and be accessible.
Nearly 5,000 students will visit campus in the coming weeks, many of them admits who are determining where they'll invest their time and money for the next several years. 
"Be welcoming and be friendly if you see people who are visiting campus," he said. "Ask where they're from, and, if it's an admitted student, heartily congratulate them."
Clark encourages all current students, faculty, and staff to reach out to high school students they know who have been admitted and let them know why they should choose Georgia Tech. Students consider these personal connections when making final enrollment decisions, he said.
One example is Savannah Cain, a business administration major who connected with a friend from high school who was a year older.
"Talking to an upperclassman made me realize that Tech had all the opportunities that I wanted in a school," she said. "It took away my stresses about Tech being too hard to manage, but I still felt I would be challenged."
For those who may not know any admits personally, they can reach out to the admission liaison for their area of campus to assist with writing letters or making calls to admitted students to offer assistance answering their questions and encouraging them to enroll. For current students who want to go the extra mile, they can apply to be a tour guide beginning this summer.
With this being the first year Tech's used the Common App, an increase and change in the applicant pool was expected. With a pool that was larger, but also exceptional in its diversity and quality, it presented a unique challenge for Admission staff.
"We're having to get more nuanced on so many of our files," Clark said. "It's challenging, but it's also fun. To think about building this class of kids that's not just killing it in the classroom but could really change Georgia Tech and ultimately improve the human condition, that's pretty incredible."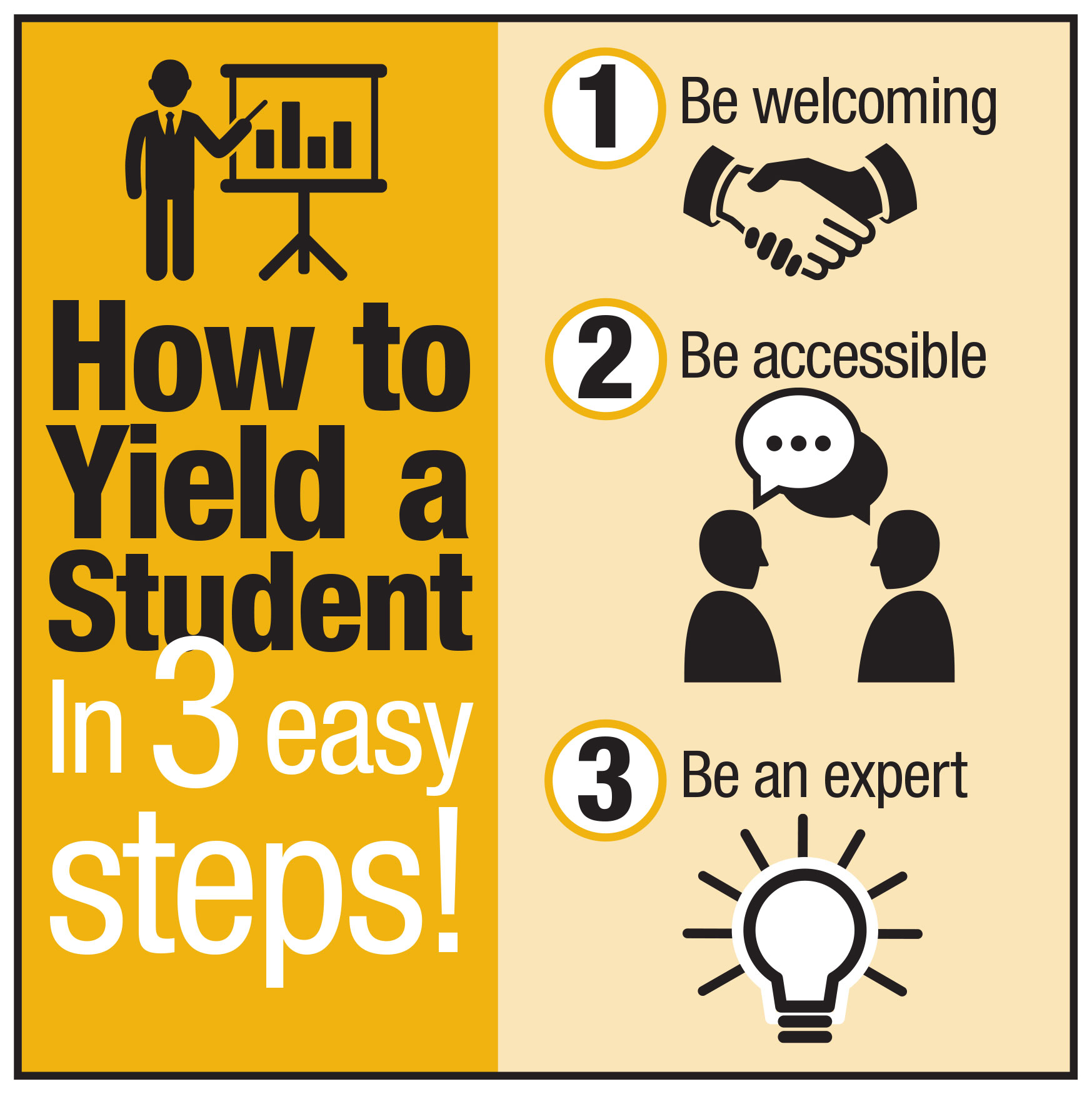 The Office of Undergraduate Admission asks the campus community to help, now that students have been admitted to Georgia Tech.