Team Sanivation Wins 2014 InVenture Prize
InVenture Prize attracts young entrepreneurs and sparks students' imagination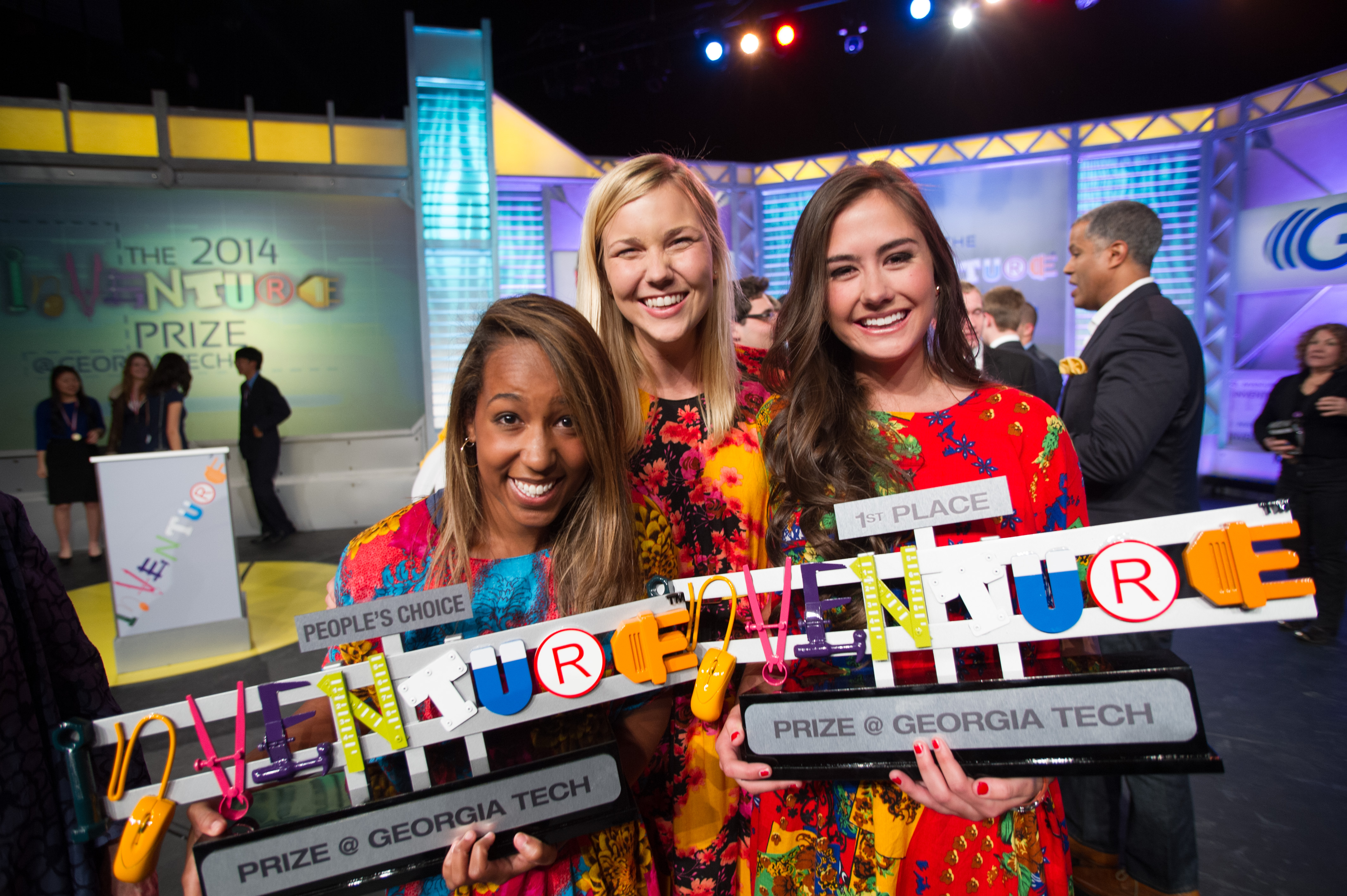 Team Sanivation won first place and people's choice award
Mar 27, 2014 — Atlanta, GA
An inexpensive, mobile solution to help nearly 2.6 billion people worldwide who don't have access to hygienic bathrooms won the 2014 InVenture Prize at Georgia Tech Wednesday night.
Team Sanivation received $20,000, a free U.S. patent filing by Georgia Tech's Office of Technology Licensing and a spot in this summer's class of Flashpoint, a Georgia Tech startup accelerator program.
"We are so thankful for the support and encouragement we have received from everyone," said team member Erin Cobb, an industrial design major from Atlanta.
"We are exposing an issue that is considered taboo and we are excited to give this important issue more attention," she said.
The other team members are: Jasmine Burton, industrial design major from Dunwoody, Ga.; and Brandie Banner, civil engineering major from Alpharetta, Ga.
The team also won the $5,000 People's Choice Award.
Their Safi Choo Toilet is a safer, cleaner way of using a toilet to replace the pit latrines often found in the developing world and refugee camps. The device has received preliminary support from the U.S. Centers for Disease Control and Prevention.
Second place went to the Sucette Smart Soother, a modernized pacifier designed to fit more naturally with a baby's mouth and growing dental structure. The pacifier changes color when the baby has a fever.
The team received $10,000 and a free U.S. patent filing.
"We worked so hard and went through so many prototypes," said team member Will McAllister, a biomedical engineering major from Charlotte, N.C. "It's exciting to get this recognition and support from the judges."
The other team members are: Rachel Ford, a biomedical engineering major from Powder Springs, Ga.; and Esteban Ongini, a biomedical engineering major from Miami.
The InVenture Prize is an annual contest that rewards undergraduate students for big innovations that aim to solve the world's problems.
Nearly 560 students signed up for this year's contest – the largest ever. The group was narrowed to the six teams who competed in the finale, which was broadcast live on Georgia Public Broadcasting.
For more information: http://inventureprize.gatech.edu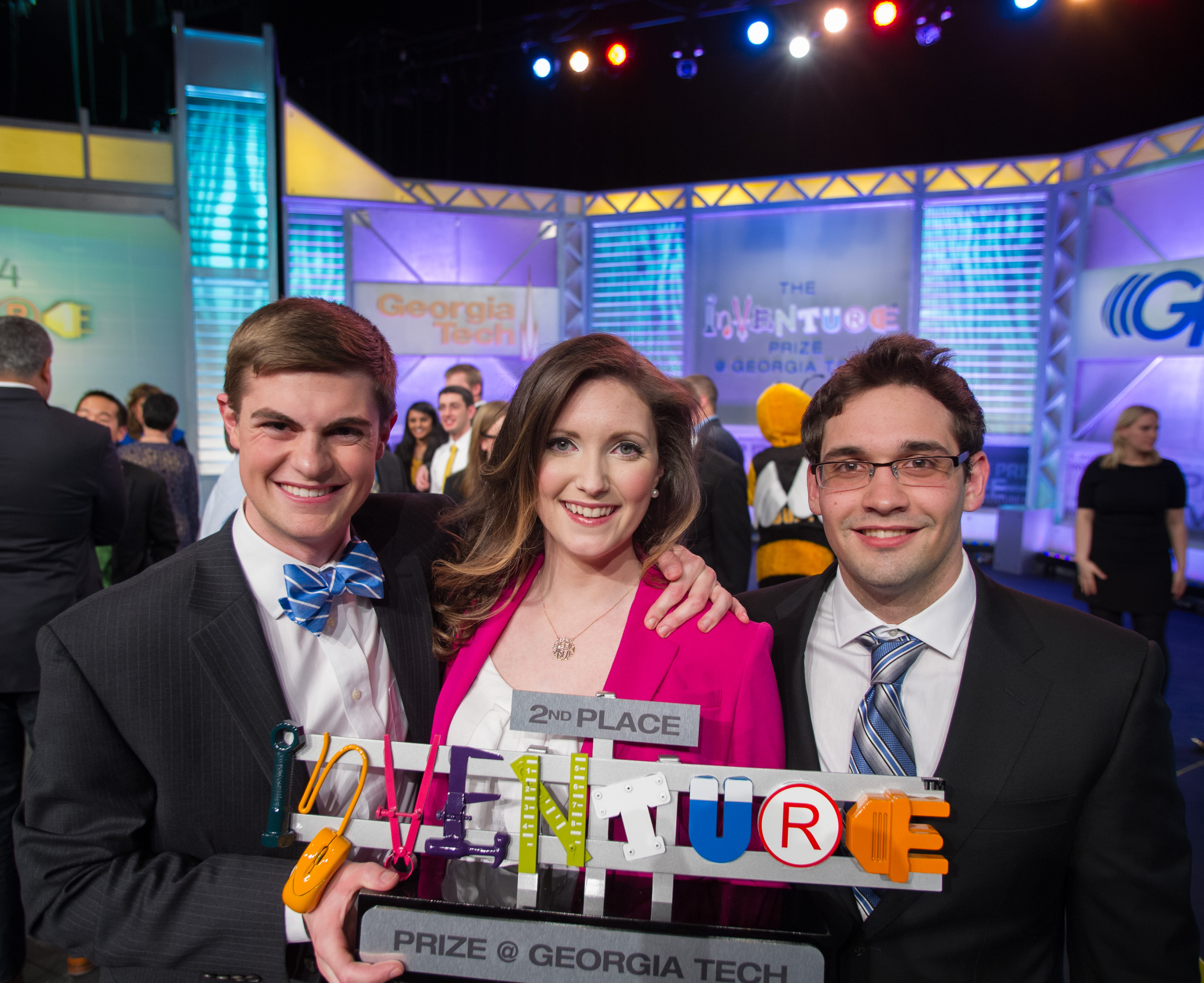 Sucette Smart Soother won 2nd place at 2014 InVenture Prize