Texas Instruments gives $3.2 million for Student Plaza and Maker Space
Gift will support construction adjacent to Van Leer Building.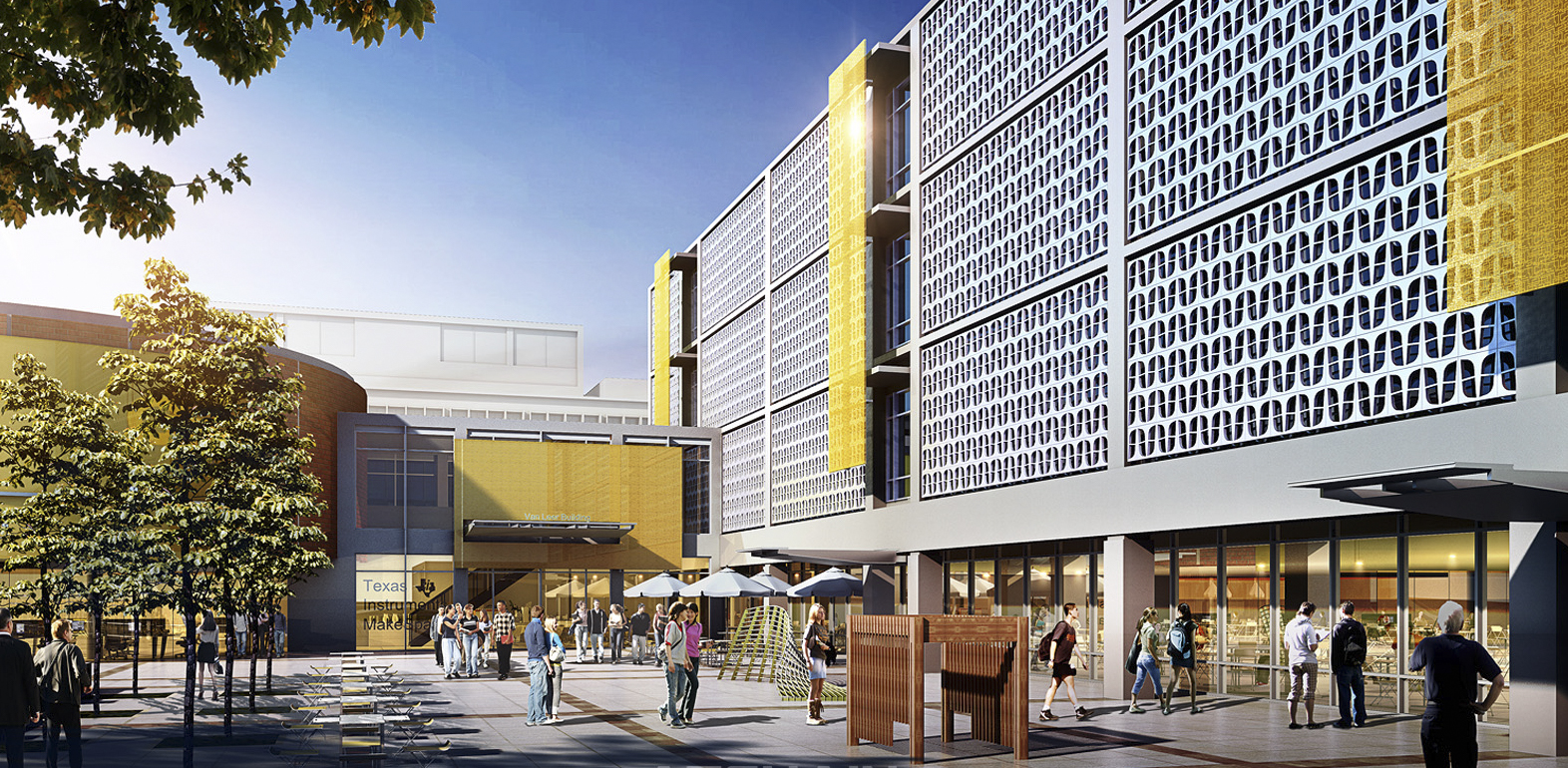 The plaza will be adjacent to the Van Leer Building, near the G. Wayne Clough Undergraduate Learning Commons.
Apr 30, 2015 — Atlanta, GA
The Georgia Institute of Technology (Georgia Tech) has received a $3.2 million gift from Texas Instruments Incorporated (TI) to support the construction of the Texas Instruments Plaza and Maker Space for Georgia Tech's School of Electrical and Computer Engineering. The plaza and the maker space will be located, respectively, adjacent to and in the Van Leer Building on the Georgia Tech campus in Atlanta. This recent gift to Georgia Tech reinforces TI's commitment to support both research and a hands-on learning environment to educate future engineering innovators.
TI is an enduring partner in Georgia Tech's efforts to provide an experiential learning environment for Tech students, according to Steven McLaughlin, Steve W. Chaddick school chair in the School of Electrical and Computer Engineering.
"Georgia Tech is focused on providing an environment that nurtures project-based learning and professional leadership," said McLaughlin. "Inside the TI Maker Space, electrical and computer engineering students — as well as students from other disciplines across Georgia Tech — will work together to solve technology design challenges that will not only give them the necessary project skills for career success but also provide the experience to address problems facing the industry and the world."
The TI Maker Space will offer a dedicated, project-based lab area for undergraduate courses that cover subjects such as embedded systems, analog devices and communications, as well as senior design projects. The company will conduct annual reviews to ensure equipment is current, fully leveraged and meeting the needs of students and faculty.
"We are very excited to be a part of what is happening at Georgia Tech, and have benefited greatly through the years by engaging its faculty and students," said Steve Lyle, TI's director of Engineering Workforce Development and University Marketing programs. "We are hopeful that these spaces will inspire generations of engineers and computer scientists to create innovations that will change the world."
For more than 80 years, innovation has been a thread that runs through everything TI develops, and its semiconductor innovations are unlocking the possibilities for a smarter, safer, greener, healthier and more enjoyable world. The company works with universities worldwide to advance electrical engineering education and research focused on building a brighter future for everyone.  For more information about TI, visit www.ti.com.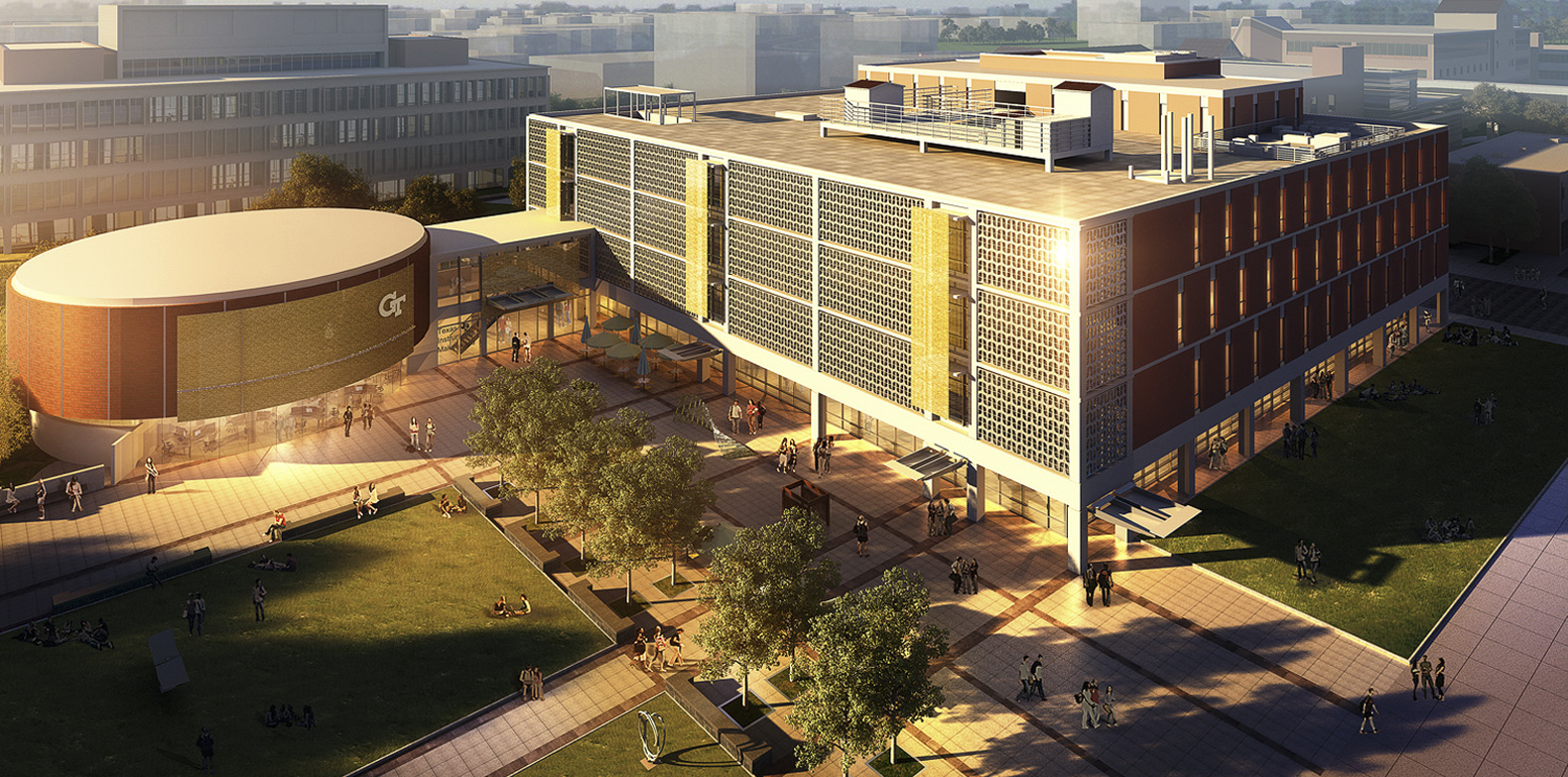 The plaza and the maker space will be located adjacent to and in the Van Leer Building.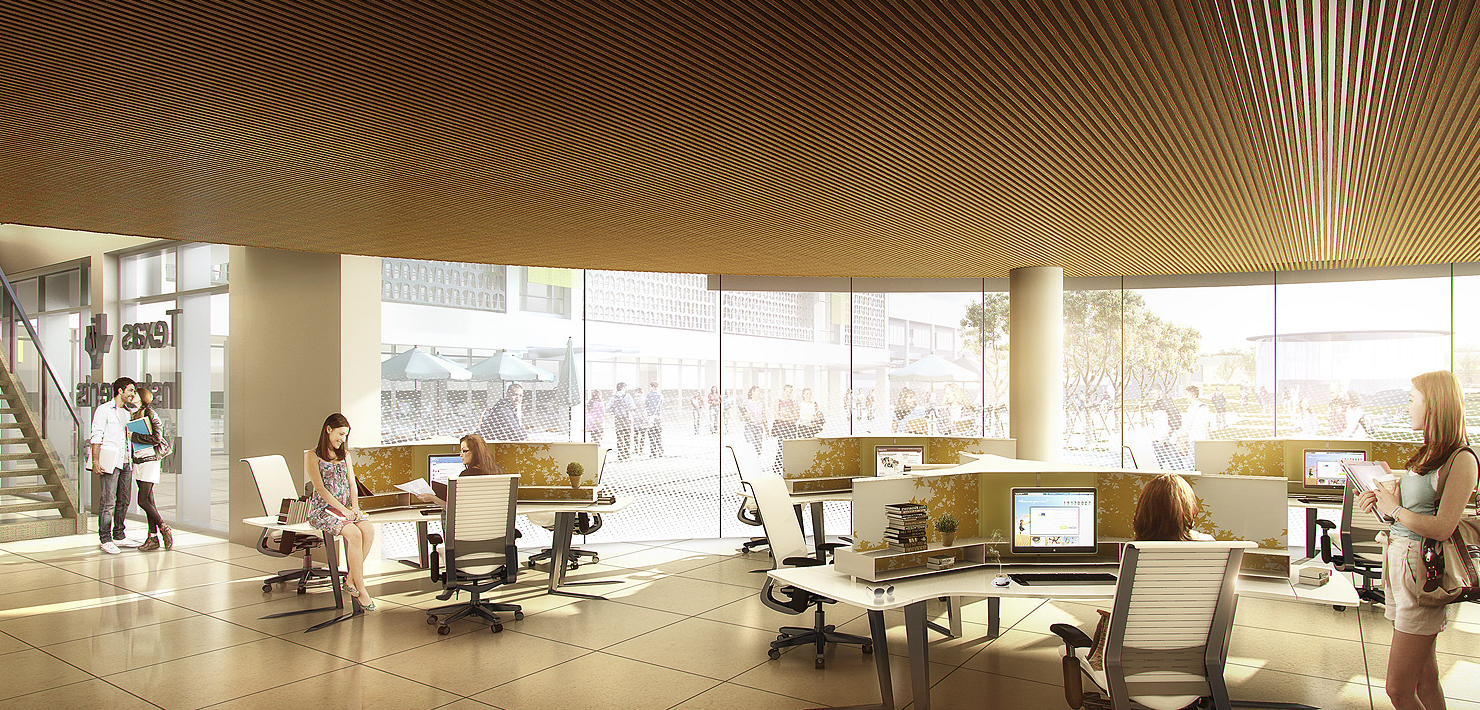 The Texas Instrument Maker space will be located inside the Van Leer Building.