Georgia Tech Graduate Making Travel Safer for Women in Pakistan
Hira Batool Rizvi used her Fulbright Scholarship to Study Public Policy at Georgia Tech.
Apr 12, 2016
— Atlanta, GA
Fulbright scholar and Georgia Tech public policy graduate Hira Batool Rizvi is taking a serious problem in her native Pakistan head on, and she has launched a startup company to help provide a solution. Navigating traffic in major cities like Islamabad and Rawalpindi can be difficult enough, but it's even harder for women.
Rizvi noticed women dealing with harassment, price gouging, and safety issues during routine commutes, and it made them reluctant to use public options for transportation. That's when she set to coming up with a solution at a hackathon while studying here at Georgia Tech.
"I was always into using technology to improve lives," Rizvi says. 
Rizvi launched She'kab, a shared taxi service just for the women of her country. The company uses existing taxi services to build a network of safe, affordable, and reliable transportation for women.
Launching a startup in Pakistan as a female presents some unique challenges. Rizvi is boss to an all-male work force. While there have been some challenges, she says she works to turn her gender in her favor and says many people are more courteous because she's a female supervisor.
"I really want to make a difference in the lives of girls like me," Rizvi says. "It's my way of giving back to Pakistan."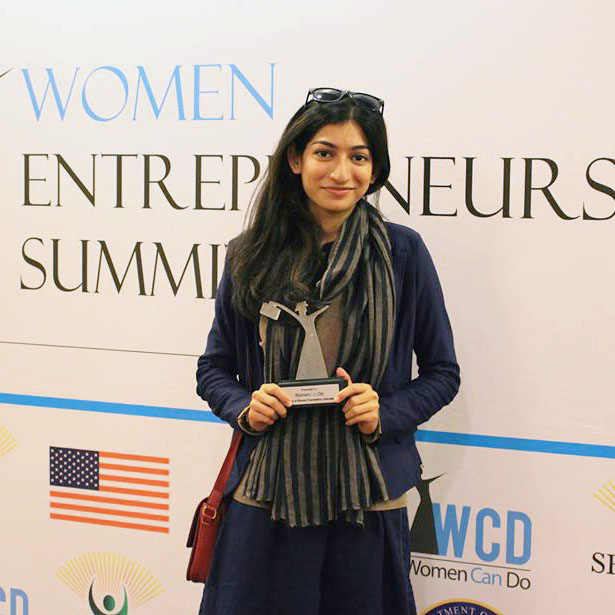 Fulbright scholar and Georgia Tech graduate Hira Batool Rizvi created a startup company that helps women in her native Pakistan travel more safely.