Admissions Hits the Road for Peach State Tour
Georgia Tech partners with University of Georgia and Georgia State University to meet with students, parents and counselors.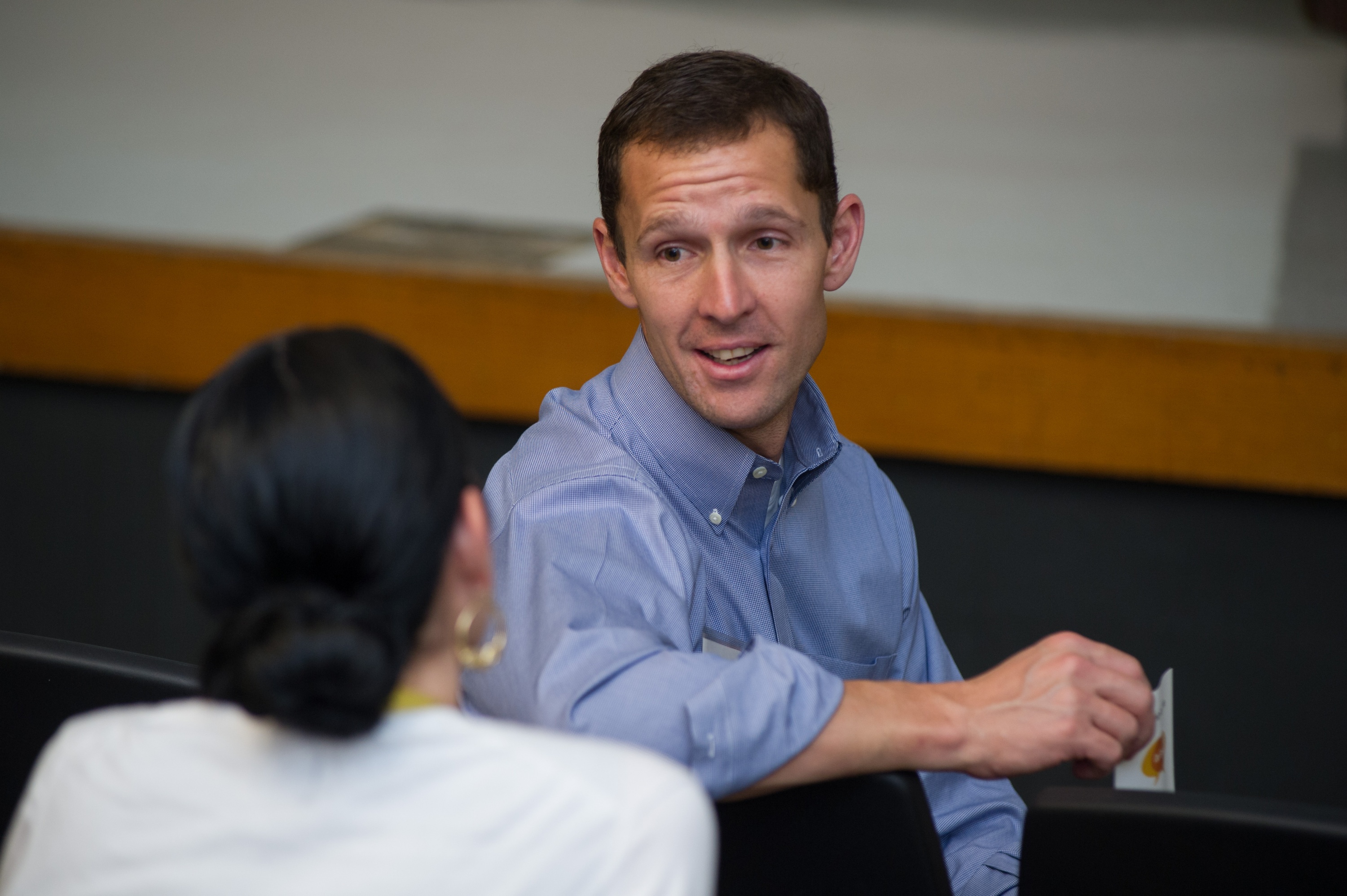 Aug 15, 2016 — Atlanta, GA
Georgia Tech's admission team is getting ready to crisscross the state.
The Institute is teaming up with Georgia State University and University of Georgia for the annual Peach State Tour. The three colleges will hold information sessions in 23 different Georgia towns and cities for students, parents and counselors. College representatives will cover key national changes in college admission, answer questions about their specific programs and provide tips to counselors and families on how to successfully navigate the admission process.
The tour kicks off Tuesday at Wheeler High School in Marietta. It ends September 8 with an event at North Atlanta High School. In between, the colleges will visit communities everywhere from Blue Ridge to Brunswick. 
"Georgia Tech will be within 50 miles of every Georgian," said Rick Clark, director of undergraduate admission. "We are proud to be part of a strong public university system in Georgia and are deeply committed to serving the students of our state. We all want to make Georgia stronger, and one way to do that is to encourage the best students to consider some of the research institutions in our state."
The free events are open to all high school students and their families. Space is limited, and anyone interested in attending should register online.
Separate free events will also be held for high school guidance counselors, who should also register online.
This year's tour is the biggest yet. Georgia State is participating for the first time. Previously the tour stopped at about a dozen cities, and all visits did not include sessions for both counselors and students. This year they are visiting twice as many cities, and each stop will include events for both groups.
"We've consistently travelled across Georgia, but I think this more comprehensive tour will allow us to initiate better conversations," Clark said. "I'm excited to collaborate with our colleagues from UGA and GSU, and to develop strong relationships in communities that will last for years."