How to Avoid the Most Common Career Fair Mistakes
Students should take these into account when attending the Career Fair this fall.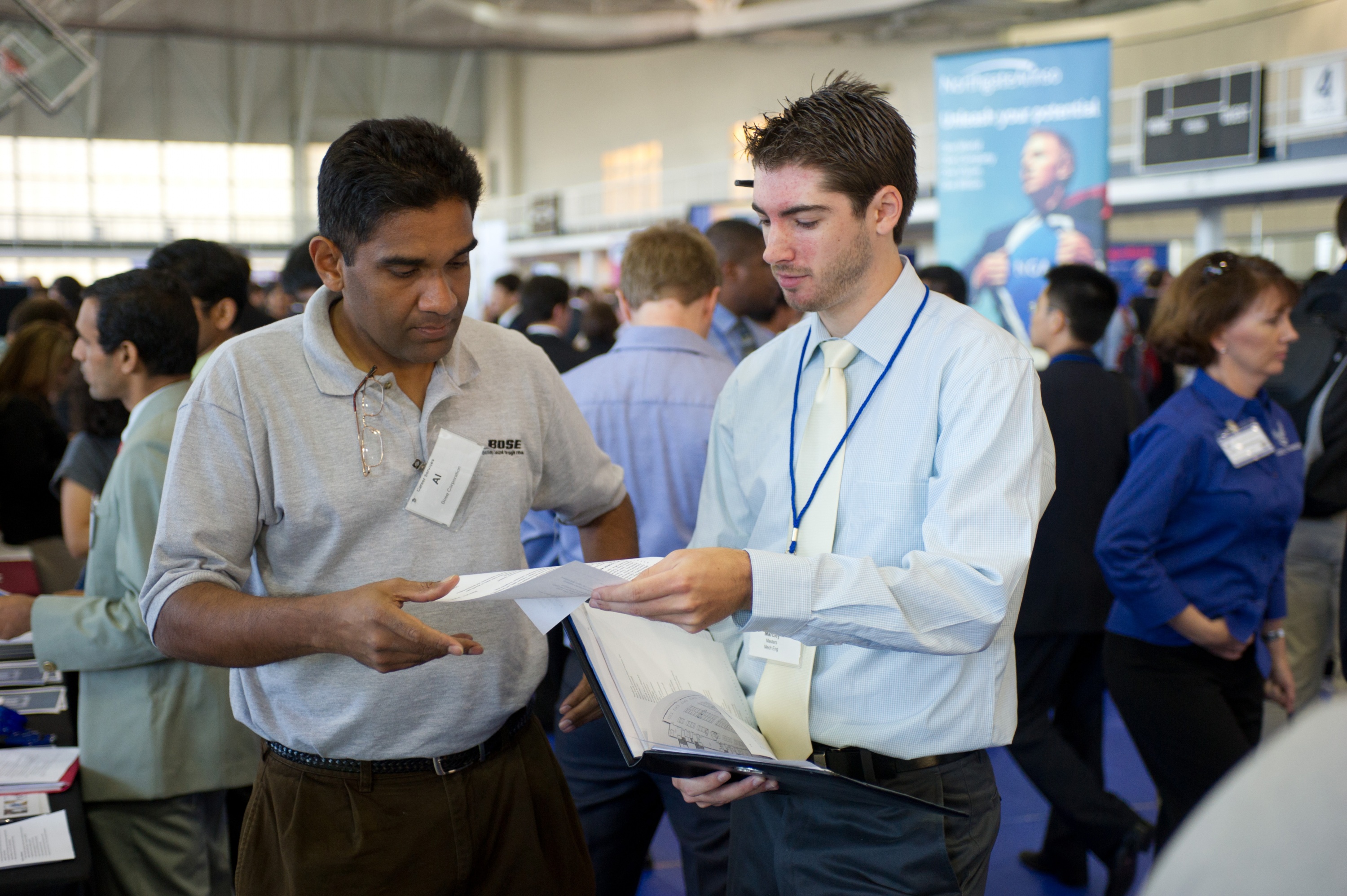 Sep 01, 2016
— Atlanta, GA
It's peak recruiting season. With the Georgia Tech Career Fair coming up Sept. 12–13, there are many opportunities to land a job or internship.
How can students stand out and impress the recruiters? Career Development Advisor Dennis Lindsay offers some tips to avoid the most common career fair mistakes.
Research companies. "When you show knowledge of the company and express interest, the recruiter is assured that your interest is genuine," said Lindsay. "If you get to the Career Fair and see a company that you're interested in but you didn't research beforehand, step aside and use your smartphone to quickly research the basics."
Be professional. Although this may seem obvious enough, professionalism is more than just attire. "Recruiters need to see students as young professionals, not as college students," said Lindsay. Avoid clumping in groups with your friends, and resist the urge to grab all of the free items. "Students are attracted to the freebies, but it is not professional to trudge through with a bag full of stuff."   
Go early in the day. "Recruiters are burned out by the end of the day, and some employers might pack up early," said Lindsay. He recommends getting to the fair as early as possible to catch recruiters when they are most alert and engaged.
Follow Up. "Don't wait too long to follow up with the recruiter," said Lindsay. To stand out from the crowd, students should say something memorable that they can refer to in the follow-up, to help recruiters remember the conversation. "Take notes after speaking with the recruiters. Ask for their business cards and take notes on the back."
Don't tell yourself "no." "If a company is known as an aerospace company, that does not mean they are only recruiting aerospace engineers," said Lindsay. "Companies are multi-faceted and need people in many different areas." Lindsay encourages students to treat the fair like a strategic networking event. "If the recruiter is not recruiting for the area you're interested in, then ask for a contact in your field. If all else fails, ask for a human resources contact." 
The Career Fair will be held Sept. 12–13 from 9:30 a.m. to 4 p.m. in the Campus Recreation Center. Visit the Center for Career Discovery and Development website for more information about the fair and participating companies. Students do not need to register to attend the fair.