Georgia Tech Moves Up in QS World University Rankings
Georgia Tech now in top 8 percent of world's universities.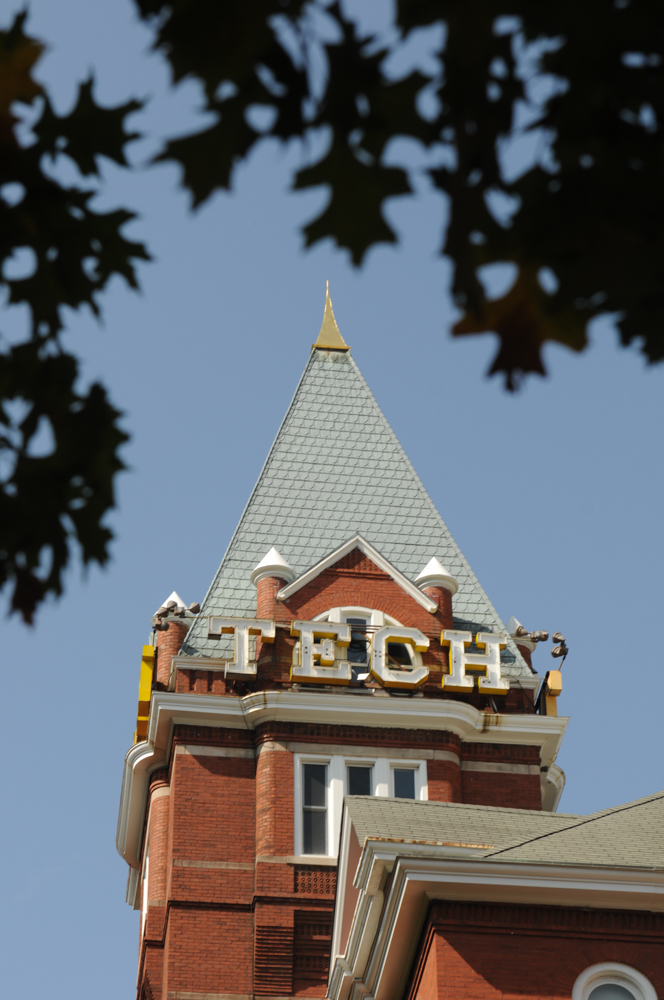 Tech Tower (Photo Credit: Gary Meek)
Jun 06, 2017 — Atlanta, GA
QS World University Rankings announced June 8 its 2018 list of the world's top institutions of higher education. The Georgia Institute of Technology climbed one position to number 70, placing it among the top 8 percent in the world.
Published annually since 2004, the QS rankings measure academic institutions on the basis of academic reputation, employer reputation, citations per faculty, student-to-faculty ratio, international faculty, and international students.
Since 2014, Georgia Tech has moved up a total of 29 positions. The strongest indicator in this year's QS rankings was citations per faculty, up 42 positions to 15 globally.
Georgia Tech continues its strong showing in international rankings. U.S. News and World Report ranked Georgia Tech number 66 for 2017, and the Times Higher Education World University Rankings last year had Georgia Tech as number 33.
For more on Georgia Tech's standing, visit the Institute's rankings page.