Wikipedia Editing Event to Focus on Underrepresented Figures in STEM
The Edit-a-Thon will dedicate a half-day to editing Wikipedia entries about underrepresented figures in STEM, including women, minorities, and LGBTQIA individuals.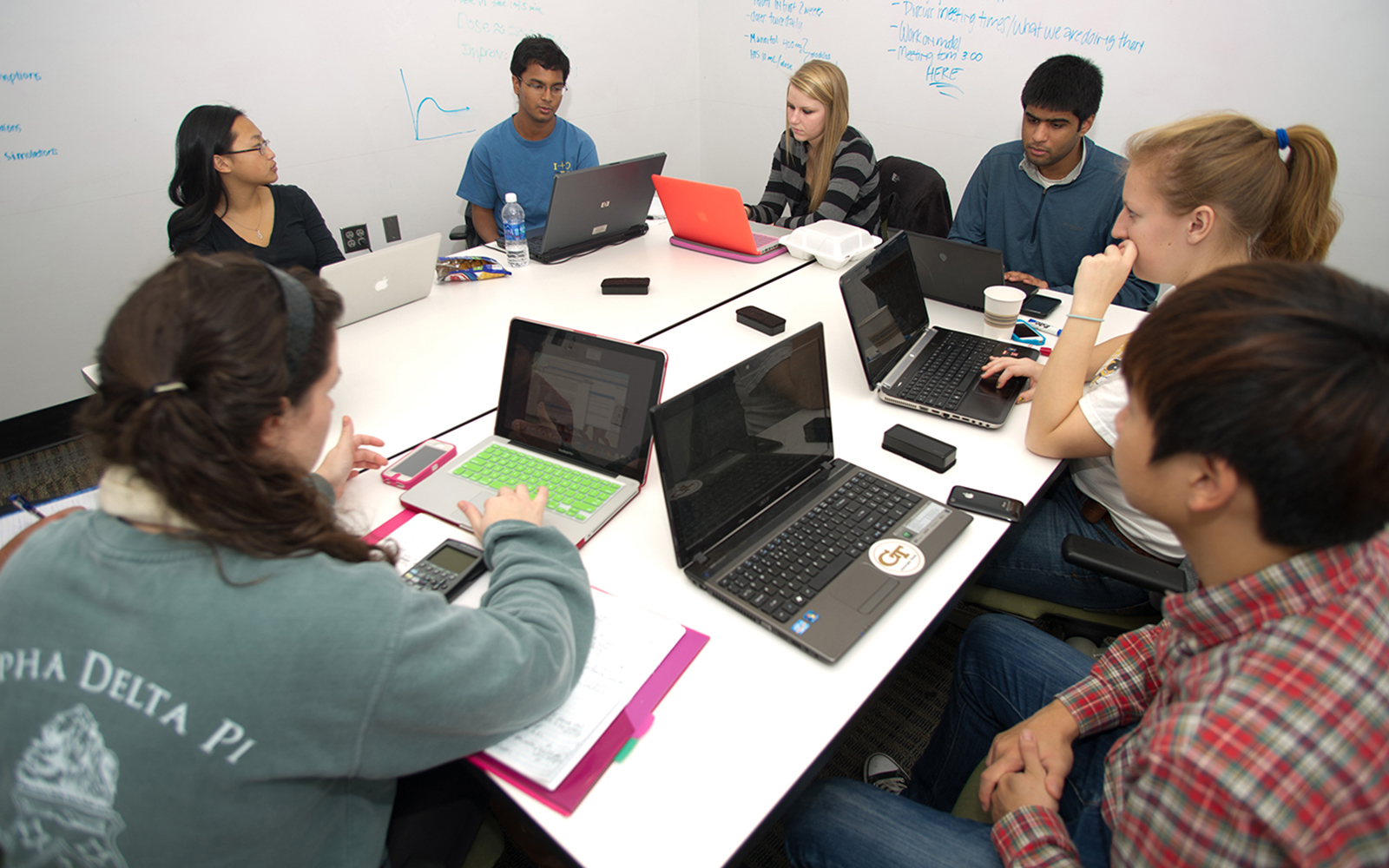 Mar 01, 2018
— Atlanta, GA
This Saturday at Clough Commons, a group of people will hunker down on the fourth floor with coffee, bagels, and pizza, and open a browser tab to Wikipedia.
The Edit-a-Thon will dedicate a half-day to editing Wikipedia entries about underrepresented figures in STEM, including women, minorities, and LGBTQIA individuals. The event, hosted by the Writing and Communication Program's Curricular Innovation Committee, Naugle Communication Center, and Women's Resource Center, is being held to coincide with March and Women's History Month.
Rebekah Fitzsimmons, a Brittain Fellow in the School of Literature, Media, and Communication, was inspired to organize the event when she had students write Wikipedia entries as part of a class assignment.
"They were learning all these interesting stories of women writing about science in the 1800s, but realizing no one knows about them," she said. "You can find Wikipedia entries on their husbands, brothers, or fathers, but not them."
The Edit-a-Thon, which will take place Saturday, March 3, is open for anyone to attend, regardless of experience with writing or editing Wikipedia entries. Fitzsimmons and Joshua King, also a Brittain Fellow, will provide 10-minute briefings to attendees and have areas dedicated for group editing based on skill level.
King hopes the event will be a way to leverage Tech's resources for wider knowledge sharing.
"Other people don't have access to the same research portals and academic articles we do," he said. "We don't always think about the things we're afforded through our Library and by being part of Georgia Tech."
For Fitzsimmons, the event is a chance to pass on knowledge and enhance Wikipedia, but also to work on communicating science.
"It's really cool to be able to share that information and pass on knowledge in a democratic and open way, but also to be able to translate your scientific expertise into a general knowledge," Fitzsimmons said.
Ultimately, greater awareness of this history could help more people from underrepresented groups become interested in STEM.
"We saw such a huge reaction to the film Hidden Figures last year, with people saying they had no idea these black women had worked at NASA," Fitzsimmons said. "It's important to use our resources to bring visibility to these under-recognized individuals so history accurately represents their contributions."
The Edit-a-Thon will take place Saturday, March 3, from 10 a.m. to 2 p.m. The Naugle Communication Center (Suite 447) and surrounding rooms on the fourth floor will be used for the event. Participants can check in at the Communication Center, get a briefing and a bagel, and then get to editing. Organizers have a list of entries to edit, but participants can also come with their own knowledge and ideas.
For those who can't attend, you can still nominate a person, group, or initiative that may need a new or enhanced Wikipedia entry using this Google form.
The event also received support from Art + Feminism, a national organization that helps organize and run similar events nationwide. Follow the campus initiative on social media on Facebook and Twitter.