Bringing Memes to the Masses
InVenture Prize finalist Memeois offers a personalized all-meme experience.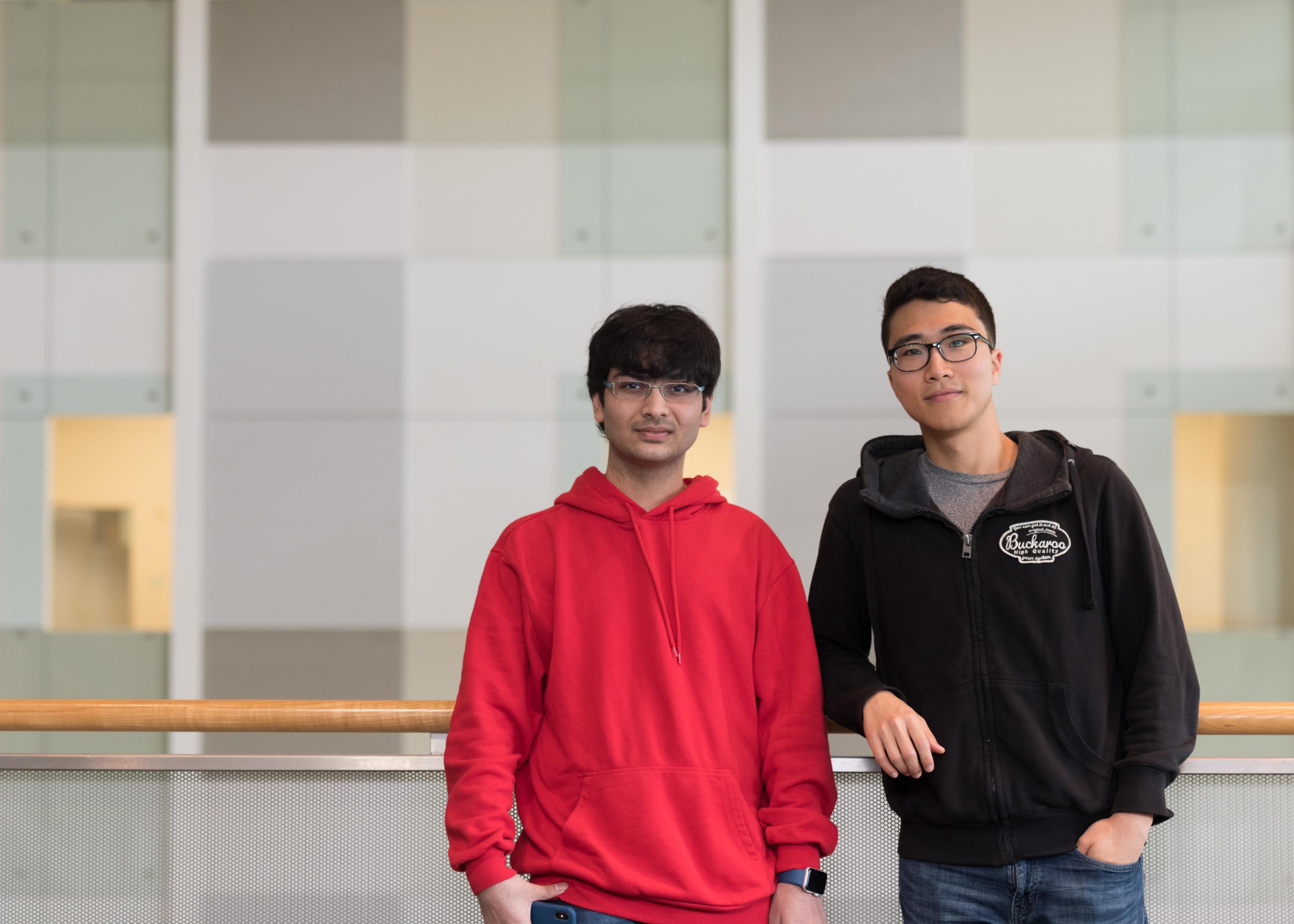 InVenture Prize finalist Memeois offers a personalized all-meme experience. The inventors are two computer science majors: Anushk Mittal and Joshua Wang.  (Photo by Allison Carter)  
Mar 06, 2018
— Atlanta, GA
When Anushk Mittal was a freshman he turned to memes to relax after a stressful day of classes. He soon realized that in addition to being fun, memes offered a positive way for people to interact with one another.
Mittal, a second-year computer science major, later paired up with Joshua Wang, a third-year computer science major, and together they created an all-meme platform. The platform, Memeois, crawls the internet for memes and uses machine learning to curate a personalized feed. Think of Instagram, but for memes.
The invention is one of six competing for the InVenture Prize, Georgia Tech's annual invention competition. The winner will be announced March 14.
"We've created an accessible network where people can discover and experience the magic of memes and share it with everyone," said Mittal, who is from New Delhi, India. "There's so much negativity in the world and we're all under so much stress that it's nice to give people a way to step back, relax and realize how wonderful life is. Memes help us do that."
Wang said InVenture provides an opportunity for Memeois to attract more attention and resources.
They launched Memeois on iOS in September and it has already attracted more than 50,000 active users in 86 different countries. More than 4 million memes interactions have been conducted through the platform.
The platform is free and without advertisements. The plan is to earn money through business-to-business solutions, Mittal said, noting that memes lead to high user engagement.
Memeois uses machine learning and will recommend memes. The platform also offers share and search features, which allow for meme-filled conversations, Mittal said.
"We help people be creative and innovative with memes," said Wang, who is from Seoul, South Korea. "I've always wanted to help connect people's lives through modern technology. It's like what we learned in our introduction to programming classes -- technologies do impact the world and computers can help connect people."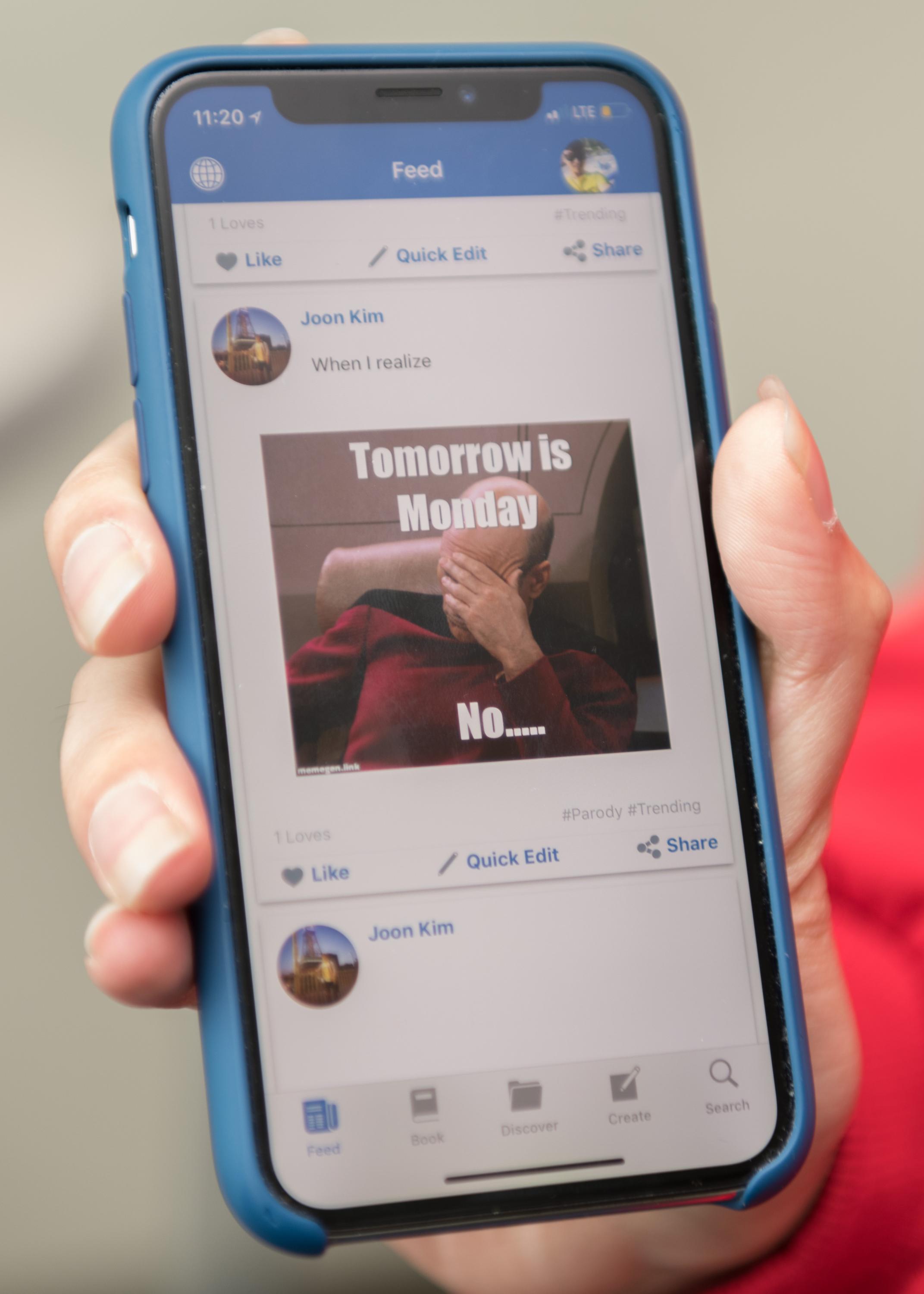 InVenture Prize finalist Memeois offers a personalized all-meme experience. It launched on iOS in September. (Photo by Allison Carter)