ACC InVenture Prize Returns to Georgia Tech
Student entrepreneurs from the Atlantic Coast Conference compete in the annual contest, which is modeled on Tech's own InVenture Prize.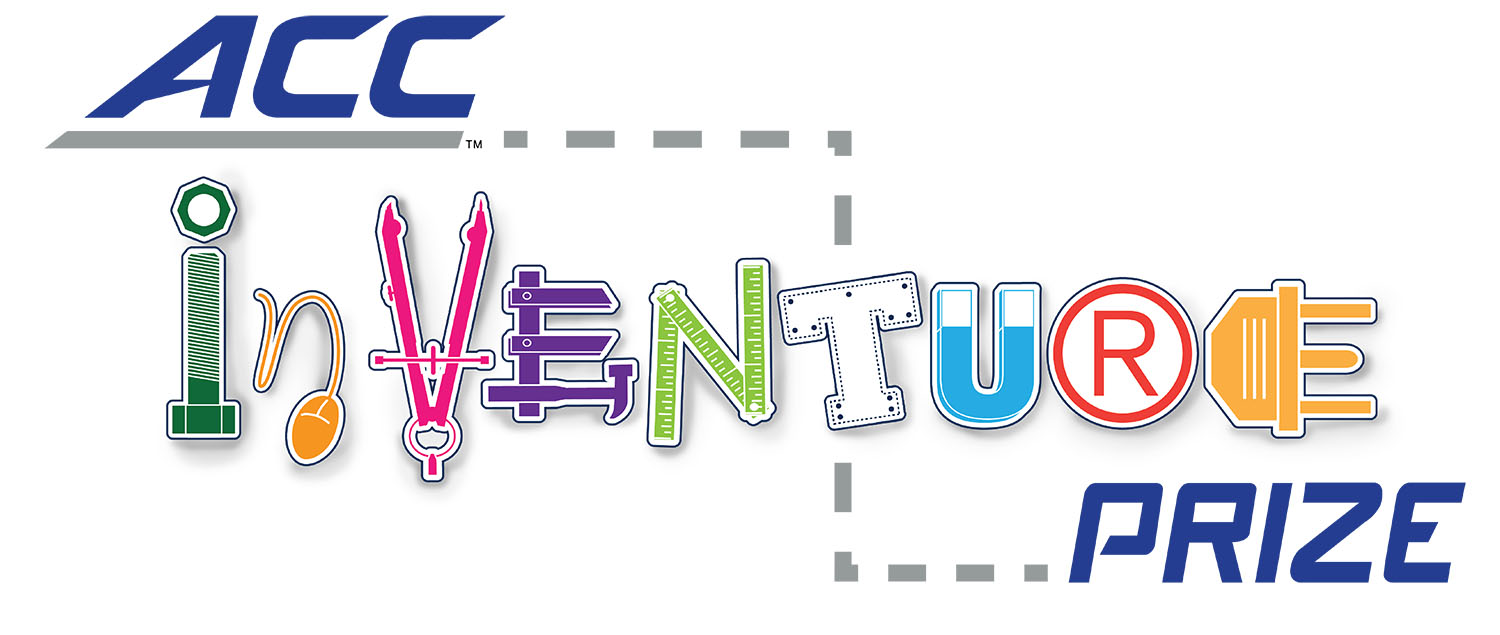 The Atlantic Coast Conference InVenture Prize rewards student entrepreneurs with cash prizes for their innovations. Georgia Tech hosts the competition. 
Apr 04, 2018 — Atlanta, GA
Nearly 40 student entrepreneurs from across the Atlantic Coast Conference travelled to Georgia Tech to compete for $30,000 in cash prizes for innovations designed to address societal problems -- or at least make our lives more comfortable.
During the ACC InVenture Prize student inventors will pitch their startups to a panel of judges. They will also tour student maker spaces on Georgia Tech's campus and meet with Atlanta entrepreneurs and venture capitalists.
This is the third annual ACC InVenture Prize and 14 colleges in the conference are competing this year. The contest was inspired by Georgia Tech's own InVenture Prize.
"Now in its 10th year of competition, the InVenture Prize at Georgia Tech continues to promote the creativity and entrepreneurial interests of our students," said Rafael L. Bras, Georgia Tech's provost and executive vice president for Academic Affairs and the K. Harrison Brown Family Chair. "We are proud to once again play host to the ACC InVenture Prize competition and foster that same energy among student competitors at all 15 of our respective institutions." 
Kolby Hanley won Tech's InVenture Prize last month and will represent the Institute in the ACC competition.
Hanley, a materials science and engineering major, invented a first of-its-kind aiming device for competitive archery. The lightweight scope with integrated light, called StarLight, is the latest product developed by his company, UltraView. He runs the company from his dorm room and ships his products from the post office on campus.
The ACC InVenture Prize is sponsored by the ACC Academic Consortium, which supports academic initiatives among member universities.
Five of teams advanced to the finale taking place Friday at 8 p.m. at Tech's Ferst Center for the Arts. The teams are from: North Carolina State University, University of Pittsburgh, University of Virginia, Virginia Tech and Georgia Tech. 
The finale will stream online here. It will also be televised on Georgia Public Broadcasting and other PBS affiliates around the country.
Teams will be judged in four areas: entrepreneurship, business model, quality of the idea, and the probability of becoming a successful business.
First place wins $15,000. The second-place team earns $10,000. A $5,000 People's Choice Award goes to the fans' favorite, which will be determined by online and text voting during the televised final round.