Improved Wi-Fi Services Coming to Georgia Tech
To improve Georgia Tech's Wi-Fi services, the Office of Information Technology (OIT) is making changes to eduroam, GTwifi, and GTvisitor.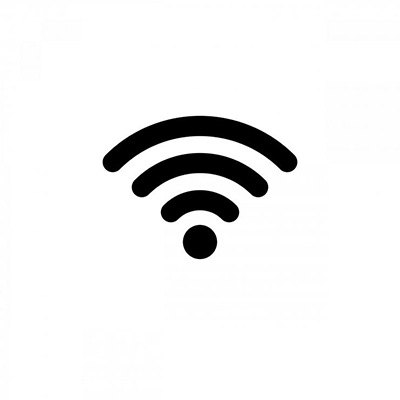 May 30, 2018 — Atlanta, GA
To improve Georgia Tech's Wi-Fi services, the Office of Information Technology (OIT) is making changes to eduroam, GTwifi, and GTvisitor. The changes include moving to eduroam as the default wireless network, retiring GTwifi, and offering a free access option for those with basic wireless needs.
Eduroam to Replace GTwifi
In August, GTwifi will be replaced by eduroam, which has been in use at Georgia Tech since late 2016 as a pilot for early adopters. Campuswide migration efforts began in spring.
"Using eduroam on campus gives you the same great network experience you are used to having with GTwifi, with the additional benefit of seamless access to eduroam networks across town, the state, the country, and the world," said Matt Sanders, director of Research Operations in the Institute for People and Technology (IPaT) and Georgia Tech wireless services manager.
Using eduroam allows Georgia Tech researchers and faculty to use Tech's Wi-Fi service whether visiting an eduroam member institute locally, regionally, nationally, or internationally. In addition, the service enables members from other schools to log in to their own eduroam service, instead of configuring their device to Tech's networking service. Click here for a listing of eduroam participating institutions.
The most significant change when configuring eduroam is that the username entered needs to be in the format of "gtaccount@gatech.edu." For example, a user with the Georgia Tech account "gpburdell8," should enter "gpburdell8@gatech.edu" as the username along with the account password.
"Eduroam provides the same strong enterprise-based wireless authentication as GTwifi, with the ability to securely authenticate to Wi-Fi networks provided by participating academic institutions worldwide," added Sanders.
When making the switch to eduroam, it is important that only one Georgia Tech network be configured on a device at any one time to avoid connection instability. Users must delete their GTwifi account and ensure that each of their devices is configured to connect to eduroam only. Frequently asked questions (FAQs) are available at faq.oit.gatech.edu/content/how-do-i-connect-eduroam-network.
Free GTvisitor Access
Visitors to Georgia Tech from institutions with eduroam are able to connect seamlessly without the need for sponsored guest accounts or visitor passes. For other guests and visitors not using eduroam Wi-Fi, GTvisitor now offers a free tier for those needing basic Wi-Fi service.
GTvisitor is available in all campus buildings as well as at the Georgia Tech Hotel and Conference Center and the Georgia Tech-Savannah campus. OIT partnered with the Global Learning Center, Conference Services, Athletics, and the Advanced Technology Development Center along with the network provider Awaresoft to provide the previously paid-for service for free. The paid service will continue to exist for those requiring faster download speeds, support, or a unique IP address. Likewise, those who sponsor guests requiring access to a Georgia Tech network can choose to continue to sponsor guest accounts in Passport — though it is expected that the need for both of these options will diminish substantially.
"This free service will make it easier for parents, alumni, prospective students, as well as our industry and community partners to get online more efficiently and without the need for assistance from an employee," said Sanders. Users can join GTvisitor for free by selecting "GTvisitor" and accepting the terms and conditions.
These changes are expected to optimize the user's experience with wireless service on campus, and support OIT's goals to continuously transform the technology enterprise and streamline service delivery. 
For more information, visit the LAWN website at lawn.gatech.edu.