Tech Women Raise Funds, Awareness for Women's Education
Events will take place throughout the week for the Collegiate Panhellenic Council (CPC)'s Circle of Sisterhood Week, with all proceeds benefiting the project.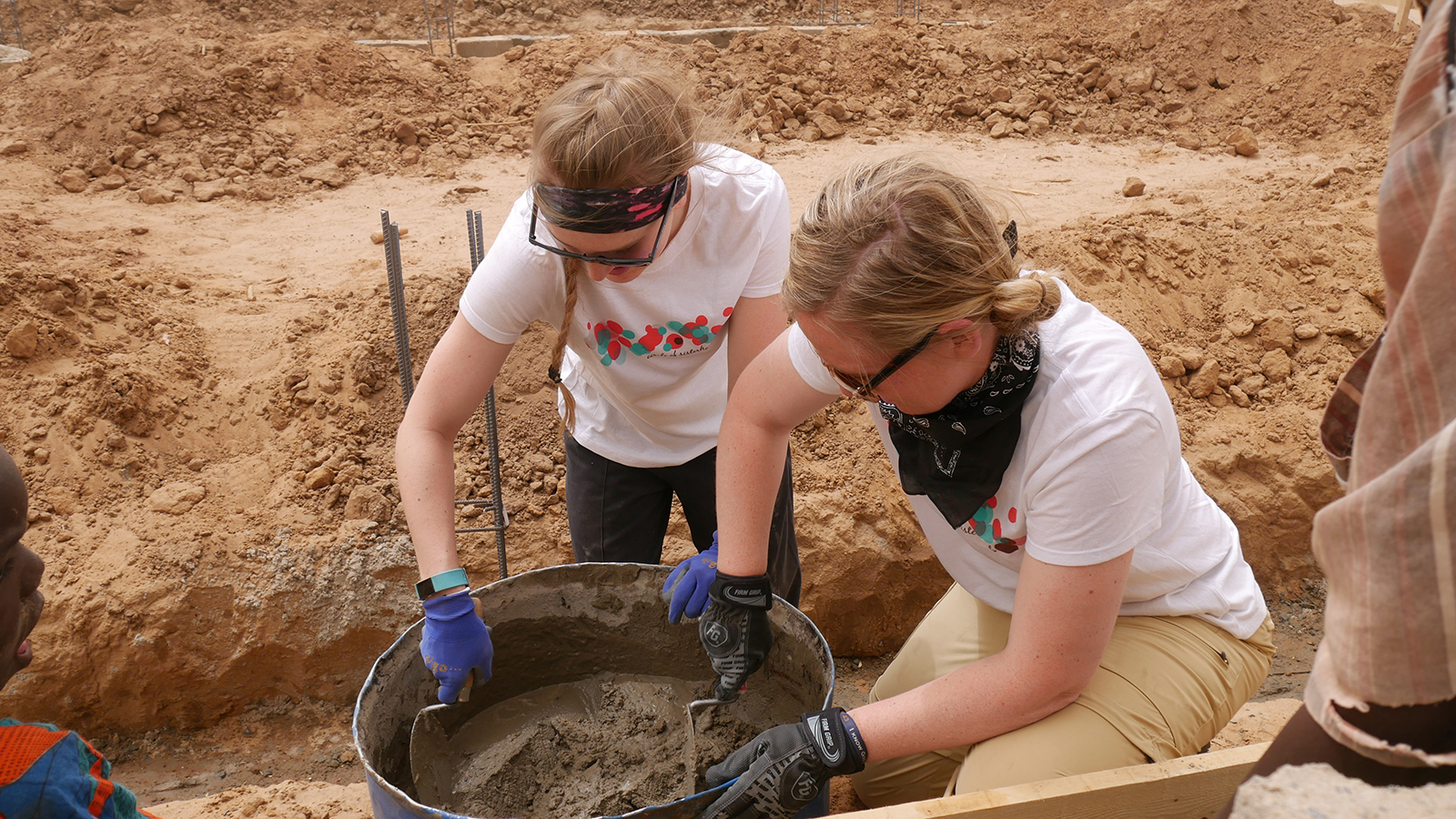 Students from Georgia Tech helped break ground on a school in Senegal in 2018
Nov 05, 2018
— Atlanta, GA
This week, sorority women at Georgia Tech are banding together to raise funds and awareness for women's education.
Events will take place throughout the week for the Collegiate Panhellenic Council's (CPC) Circle of Sisterhood Week, with all proceeds benefiting the community's philanthropy. Most events are open to the entire Georgia Tech community. 
CPC works with the Circle of Sisterhood Foundation on efforts related to women's empowerment and education around the world, focusing on building schools in developing countries. Circle of Sisterhood works to develop schools by providing educational materials and personnel, and building schools in areas that do not have established educational opportunities. At least 50 percent of the students at these schools must be women.
Last spring, 18 women from Georgia Tech traveled to Sass Mack-Satem, Senegal, to break ground on a school partially funded by donations from the Tech community. Now, Tech women are raising money to build another school. 
"Circle of Sisterhood is so important to our community as women pursuing an education," said Ashley Fleck, philanthropy vice president for CPC. "We are afforded opportunities that wouldn't have been available to us otherwise simply because of where we were born. There are millions of young women across the globe that are not as lucky. Circle of Sisterhood helps these young women achieve their full potential by helping remove educational barriers and promoting women empowerment, and we get to be a part of that."
In addition to fundraising, the CPC community raises awareness of the impact educated women have on the world. 
"It is a great cause and our entire community of 1,600 women wholeheartedly support it," said Poonam Patel, vice president of communications for CPC.  
To contribute to the cause, take part in any of this week's events:
Monday, Nov. 5: Education Monday
Chapters will display banners on their chapter houses to raise awareness.
A dinner meal swap with educational materials at each chapter house.
Tuesday, Nov. 6: Tabling Tuesday
Complete the sentence "Education means . . ." on a white board on Tech Walkway from 11 a.m. to 1 p.m.
Wednesday, Nov. 7: Woman Wednesday
People are encouraged to wear dresses or skirts and to start conversations about women's empowerment and education by saying to others, "Ask me why I'm not wearing pants."
Thursday, Nov. 8: Treat Thursday
Look for CPC members will sell baked goods at their chapter houses from 11 a.m. to 1 p.m.
Midnight Munchies: From 9 to 11 p.m., CPC will sell pizza at the corner of Fowler and 5th Streets and at the corner of Bobby Dodd Way and Techwood Drive. 
Friday, Nov. 9: Foodie Friday
Pie-a-President: From 11 a.m. to 2 p.m. on Tech Walkway, sorority presidents will take a pie for a good cause.
Atwood's Proceeds Night: Dine at Atwood's Pizza in the Biltmore from 4 to 10 p.m., and a portion of the proceeds will go to Circle of Sisterhood.
Saturday, Nov. 10: Sorority Saturday
Purchase a Circle of Sisterhood button throughout the week. When you wear it during the football game against Miami, you'll be raising awareness for the cause.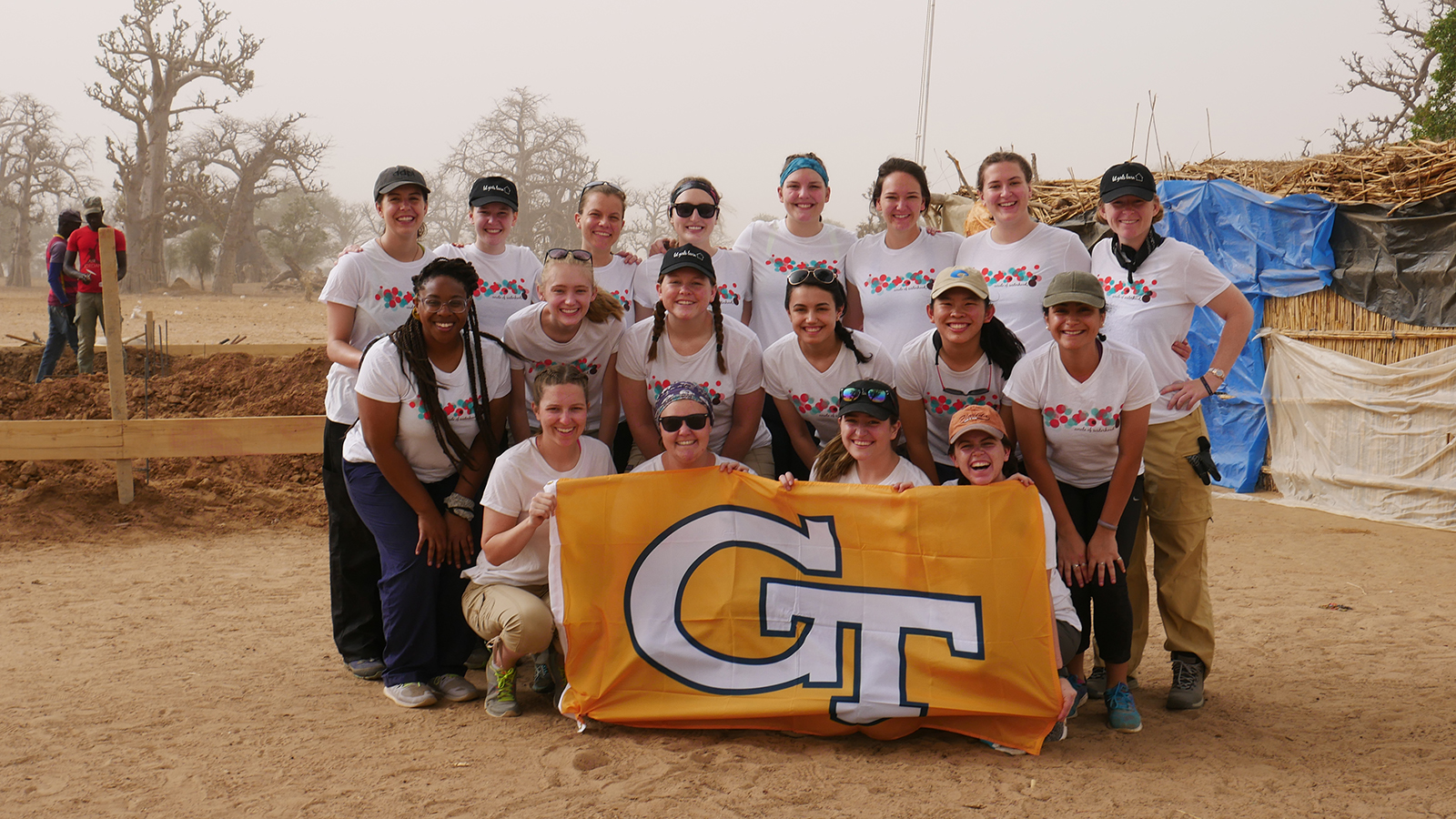 Students from Georgia Tech who traveled to Senegal in Spring 2018