Tech Grad Featured in NBA All-Star Segment
"First in Flight" video also included an astronaut and a world-renowned entrepreneur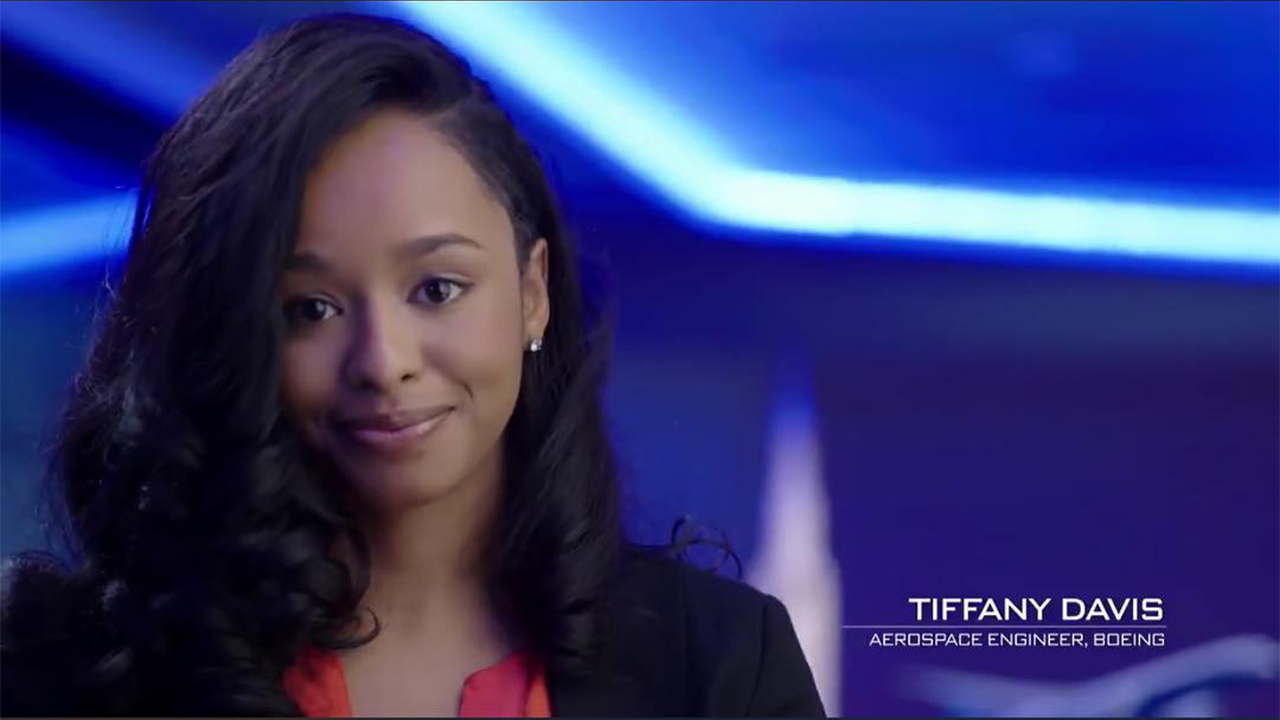 Feb 18, 2019
— Atlanta, GA
Georgia Tech graduate Tiffany Davis was featured in a video during the television broadcast of the NBA All-Star Game on Feb. 17. Davis, a 2016 aerospace engineering graduate, appeared alongside astronaut Scott Kelly and Virgin Group founder Richard Branson.
The segment, titled "First in Flight," explored the fundamentals of aviation. In it, Davis shares her feelings about the wonder of flight. "When you're flying through space, when you're soaring through the skies, there's just something powerful — almost mystical," she says.
The video also drew connections between the science of flight and the athleticism of professional basketball. "When stuff flies through the air, there are four main forces acting on them — weight, lift, drag, and thrust," Davis explains over video of basketball players soaring through the air. And her observations about the importance of precise timing and rotation in flight were paired with NBA Hall of Famer Ray Allen discussing rotation in his shot motion — one of the best in the game.
Davis enjoyed the entire experience. "I am still in awe that I had the opportunity to share a stage with astronaut Scott Kelly and space-industry giant Richard Branson," she says. "I'm extremely blessed and grateful to represent the aerospace field."
Kelly served as commander of the International Space station. Branson is the founder of Virgin Galactic, the world's first commercial space travel company. And Davis is currently working as a spacecraft operations engineer at Boeing, where she is responsible for all space vehicle operations and mission planning.