Georgia Tech Student Uses Sticky Notes to Connect with Fortune 500 VP
The computer science student attached messages to his window — which faces the corporate headquarters of NCR.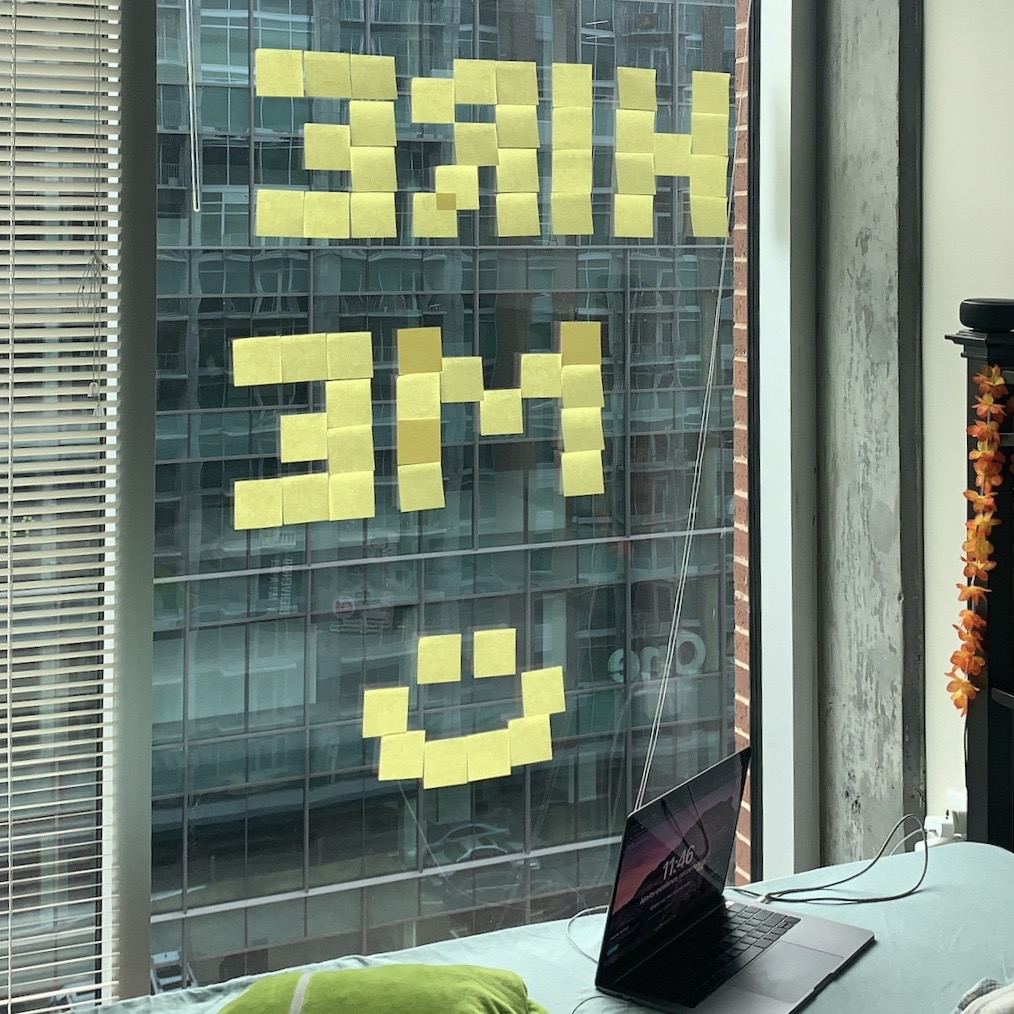 Gursimran Singh used sticky notes to send a suggestion to a Fortune 500 company's headquarters in Atlanta.
Oct 29, 2019
— Atlanta, GA
Landing the perfect internship can be hard. With career fairs to attend, resumes to polish, neckties to tie, comfortable dress shoes to locate, and elevator pitches to land, the process can be daunting. Making a lasting impression in a sea of qualified candidates can be difficult. How do you stand out?
One enterprising Georgia Tech student used sticky notes to get noticed by a Fortune 500 company, and he did it from the comfort of his own apartment.
Gursimran Singh, a second-year computer science major, took his internship search into his own hands.
His campus-adjacent apartment on Spring Street in midtown Atlanta is right next door to the world headquarters of NCR – a leading provider of point-of-sale technology for retail and hospitality.
Singh noticed that his apartment window actually faced some of NCR's office and conference spaces. Using a lovely shade of gold, Singh strategically placed sticky notes on his window in reverse to spell out "HIRE ME" for the entire right flank of NCR offices to see.
He added a smiley face for good measure.
It didn't take long for NCR to respond, using the same technology. "EMAIL?" appeared in a company window dotted with small squares of paper. Another message from NCR appeared in sticky note form asking, "DEV?"
Singh provided his email address, which took up nearly all of his floor-to-ceiling bedroom windows. "I spent a lot on sticky notes, but it looked pretty cool," Singh said.
After sharing his contact information, Singh started getting notifications in his inbox. "I was contacted by a few people, including the vice president of IT," Singh says. "They asked me to send my resume, so I did," he explains. He also met with NCR's University Relations Leader on campus.
And, however improbably his search began, Singh's name has been added to the list for summer internship interviews.
"It was really amazing," he says.
Update:  Gursimran has successfully landed an internship with NCR. HE participated in the Hack GT event this past weekend and won a top prize using an API provided by NCR, who was a corporate sponsor of the hackathon. The prize he received? An internship offer, which he excitedly plans to accept.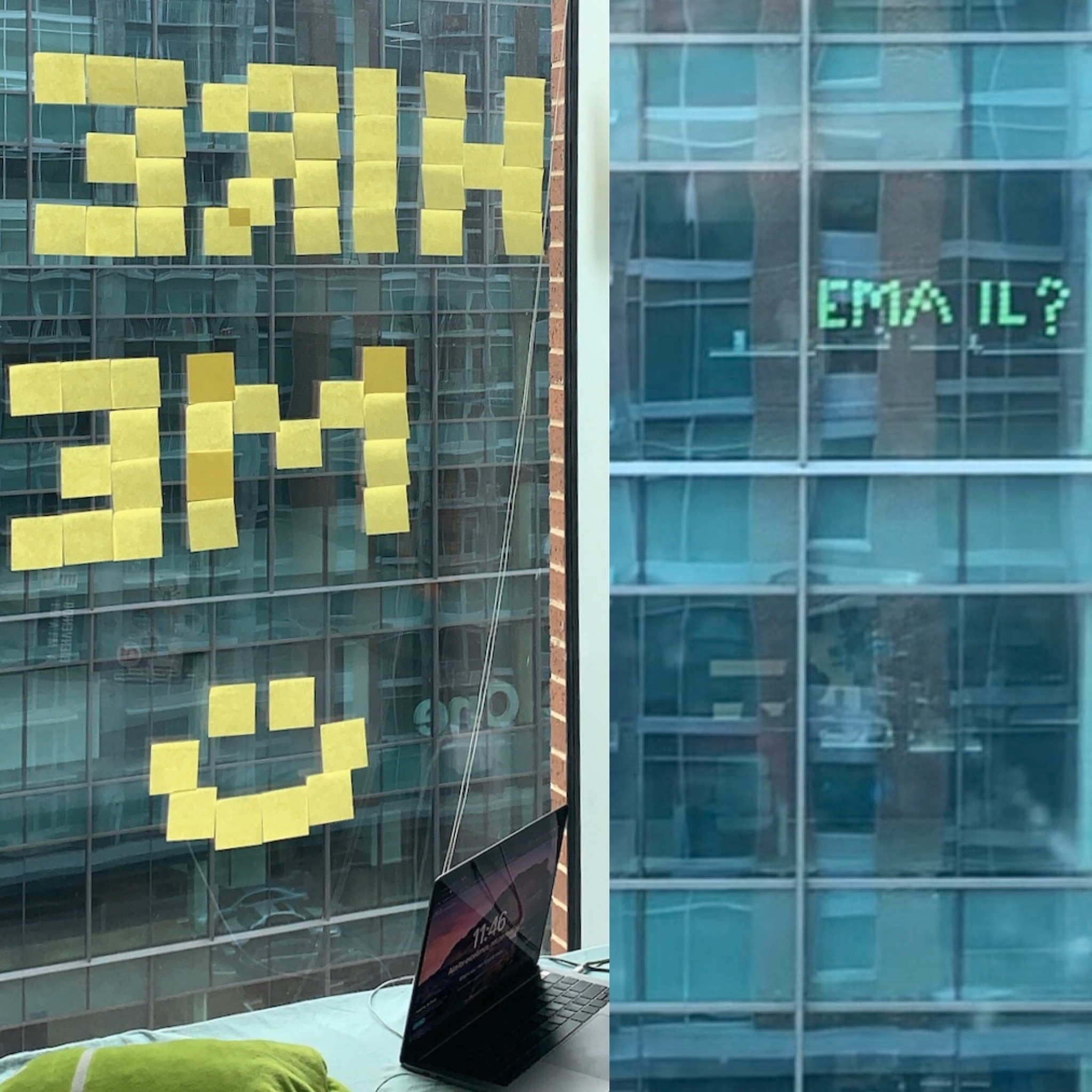 Landing an internship can be tricky. Sometimes you have to get creative.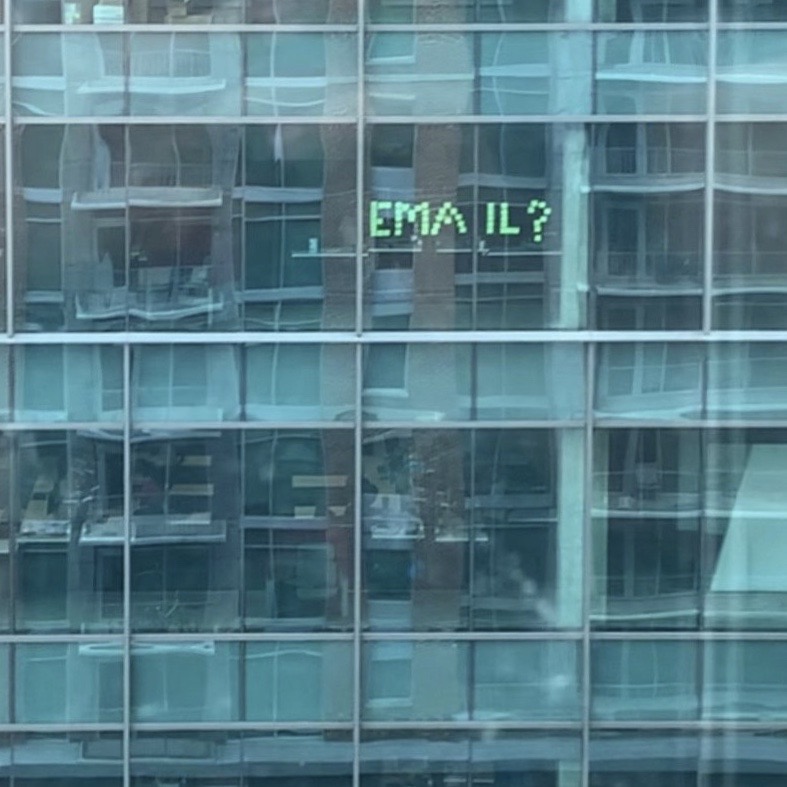 NCR responded when a Georgia Tech student posted messages in his window.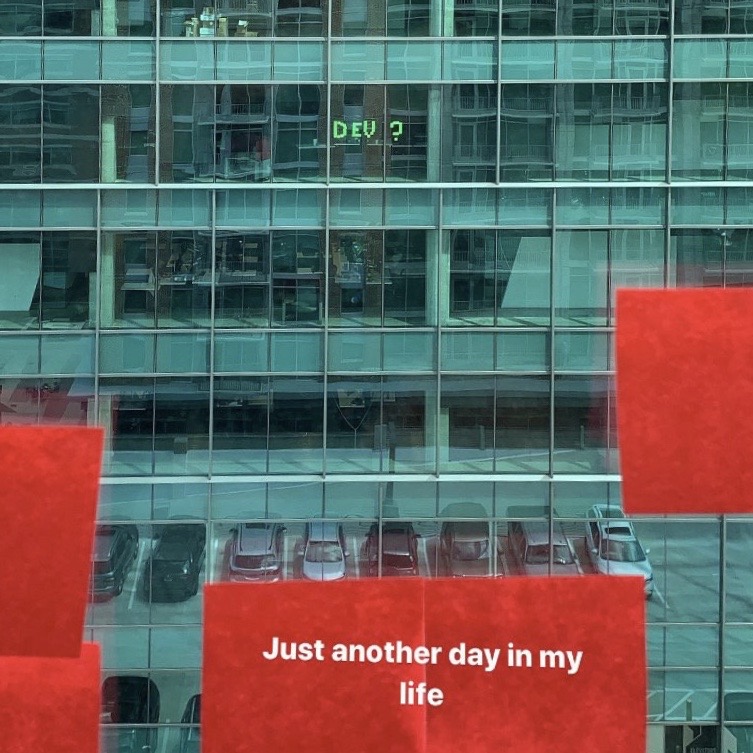 NCR sent messages back and forth with a Georgia Tech student using sticky notes.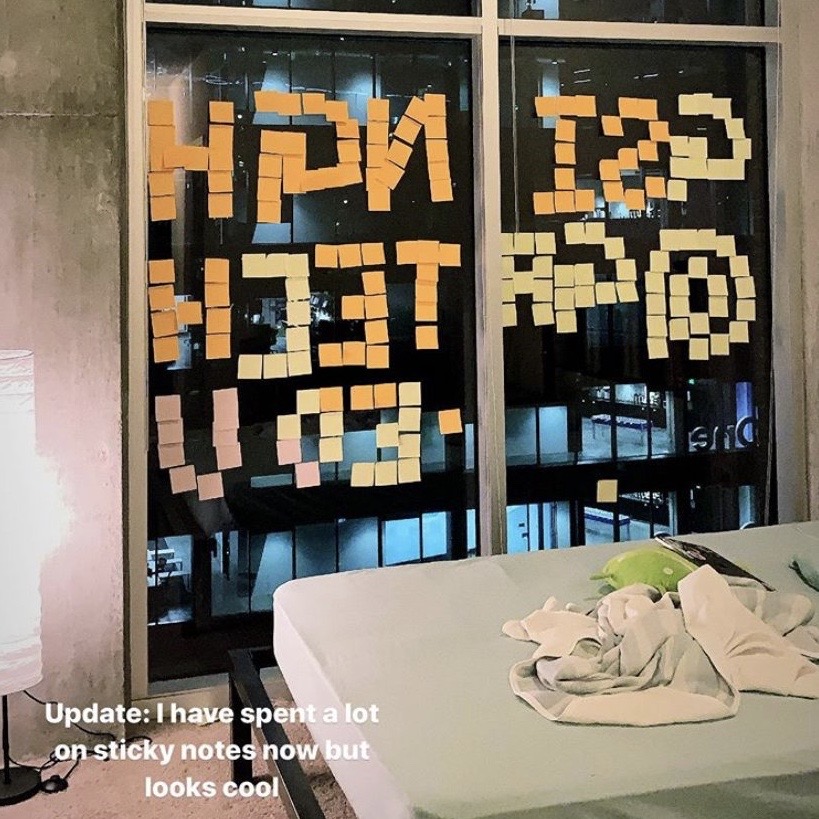 A computer science student used sticky notes in his apartment window to message back and forth with executives at a neighboring company's headquarters.