Mini-Mesters Continue Into Spring 2020
Some of the one-credit-hour courses will be repeated, while others will be new for the spring.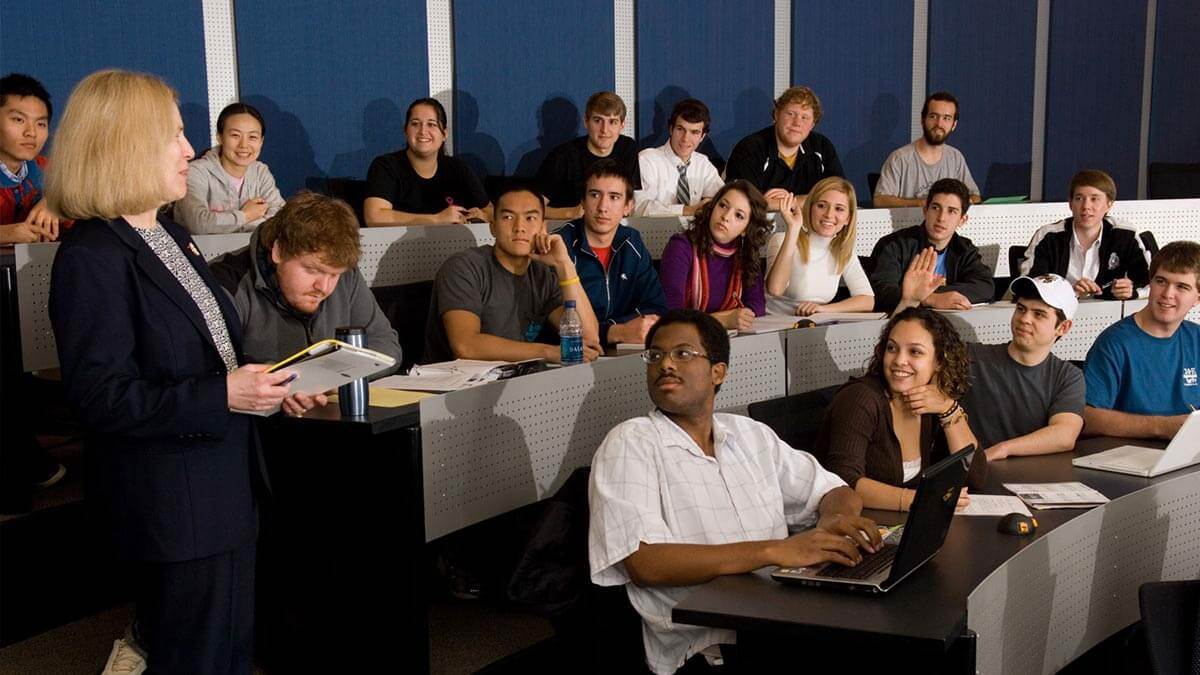 Georgia Tech classroom scene.
Nov 04, 2019
— Atlanta, GA
This semester saw the launch of a pilot program for Mini-Mesters, which are one-credit-hour courses that meet two or three times a week for five weeks. The program is being continued for Spring 2020, and students can sign up now as part of the regular registration process.
Mini-Mesters allow students to explore interests outside of their major and gain a greater breadth of knowledge across academic disciplines; during the Fall 2019 semester, nearly 200 students participated in 14 Mini-Mester options. Spring offerings will explore topics as varied as sustainable design, podcasting, data visualization, and natural disasters.
Two of the current courses, GT 4801/8801: Open Data With R, and INTA 4811: International Philanthropy and Sustainable Development, will join new ones as part of the ongoing pilot program. The full list of course offerings for the upcoming semester can be found here, though it's possible that more will be added before Phase II registration begins.
There will be two terms for Spring 2020 Mini-Mesters: Term 1 will run from Jan. 6 to Feb. 7, and Term 2 will run from Feb. 10 to March 13.
Brielle Lonsberry, vice president of Academic Affairs for the undergraduate Student Government Association (SGA), has helped spearhead this program for the past year and a half and is encouraged by the feedback she's received.
"SGA has sent out student evaluation surveys, and the responses from the first two sessions of the semester have been overwhelmingly positive," she said. One student even reported that the Healthcare Management Overview course, taught by Tech alumnus and Professor of the Practice Bill Todd, inspired her to pursue the field as a career path.
SGA will continue to work with the Office of Undergraduate Education, the Office of Graduate Education, the Registrar's Office, and the Office of Academic Effectiveness to build on the success of the fall pilot and improve the courses for the spring and beyond.
"There are aspects of these special short courses that we are discovering should be tweaked and redefined moving forward," Lonsberry said. "These challenges are what make this a fun experience and are ultimately what will make these courses successful and rewarding for students."
Students can register for Spring 2020 Mini-Mesters throughout Phase I and Phase II registration; those whose time tickets have already opened can do so now. More information about Mini-Mesters can also be found here.