Atlanta Regional Commission Calls Kendeda Building 'Groundbreaking Example of Sustainability Leadership'
The building is the first of its kind on the Southeast and designed to meet the Living Building Challenge 3.1 performance standards.
Nov 08, 2019 — Atlanta, GA
The Atlanta Regional Commission has recognized a new landmark building at Georgia Tech as the best development in the region for 2019.
The Kendeda Building for Innovative Sustainable Design received the commission's Development of Excellence Award Nov. 8 for setting a new standard for sustainability in the Atlanta region. The honor recognizes projects and places every year that are improving the quality of life for residents.
"The building exemplifies the sustainability and exceptional design goals in the Atlanta Region's Plan," said Shan Arora, Kendeda Building director, referring to metro Atlanta's long-range, comprehensive blueprint. "It is a tangible example that can show others how to also advance those goals across the region."
Made possible by a grant from The Kendeda Fund, the building was designed and constructed to achieve Living Building Challenge 3.1 certification — meaning that it gives back more to the environment than it takes through its construction and operation. The building is designed to annually collect more water and energy than it consumes, and it diverted nearly all construction waste from landfills and repurposed salvaged materials. It also largely eliminated materials containing 22 chemicals known to harm people or the environment.
Arora said the building's water system and materials features, in particular, are important to the Atlanta region's future.
"Aside from its first-in-the-state commercial system to turn rainwater into drinkable water, the building manages its greywater and biowaste on site without adding burden to the region's already stressed wastewater infrastructure," he said.
The regional commission cited The Kendeda Building's makerspace, edible landscape, public art, and outdoor spaces as other features worthy of distinction and praised the project for developing new best practices in high performance construction.
"We are deeply honored to be recognized by the Atlanta Regional Commission," said Jim Fortner, interim executive vice president for Administration and Finance. "We have learned much through the design and construction of this amazing project. We want this building to be a catalyst for innovative design and performance, and this award helps us share those lessons across the region."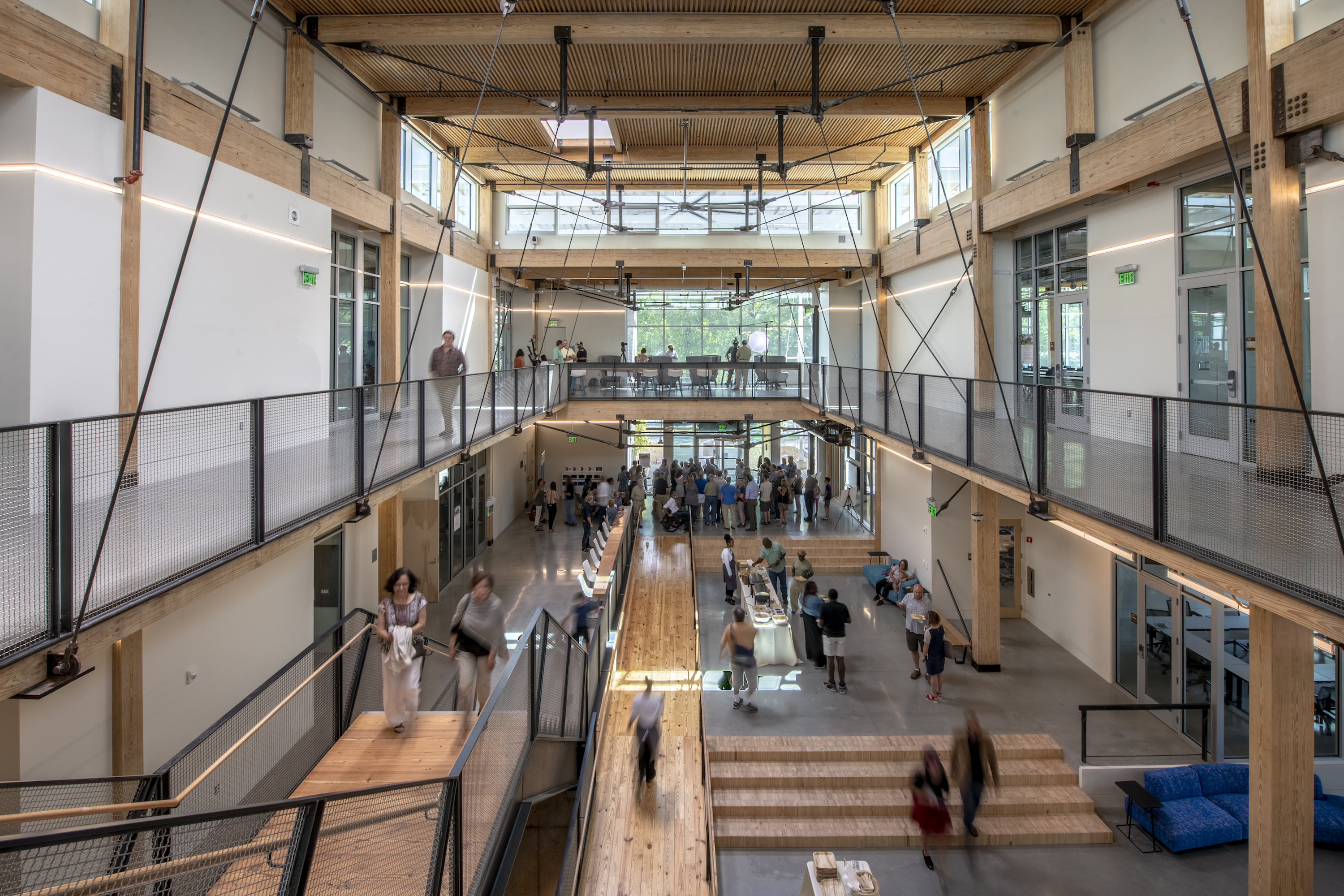 Guests attend the Friends and Family Day in September. The project incorporates reclaimed, recycled, and salvaged wood throughout the building. Image courtesy of Justin Chan Photography.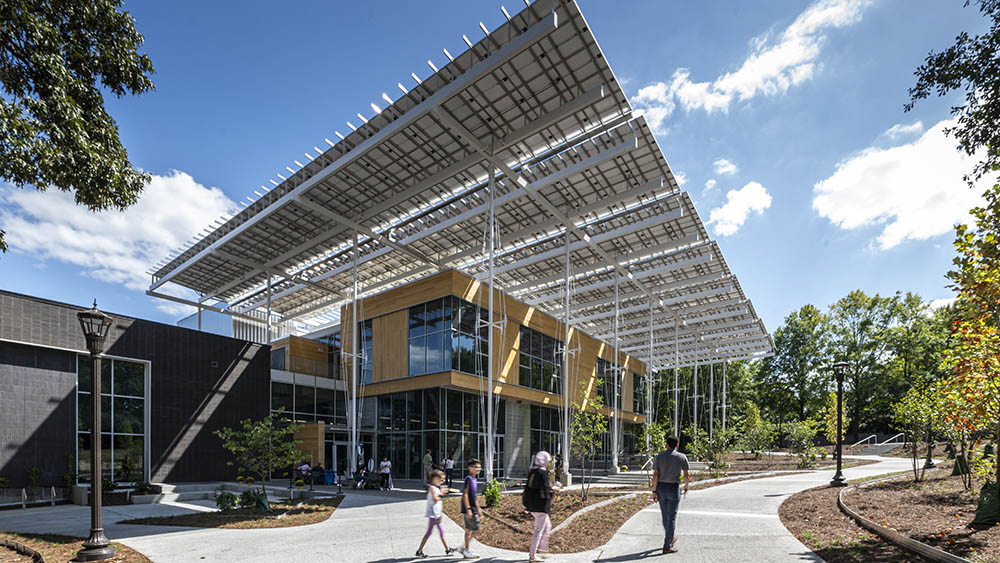 The Kendeda Building for Innovative Sustainable Design features a large "front porch" shaded by some of the hundreds of solar panels that generate electricity for the building. (Photo: Justin Chan Photography)