Georgia Tech Alumna Named Acting Director of International Space Station
Robyn Gatens will oversee the strategic vision and execution of the ISS program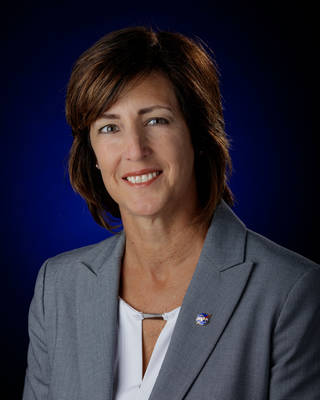 Gatens, a chemical engineering graduate of Georgia Tech, will lead NASA's International Space Station.
Sep 01, 2020 — Atlanta, GA
Robyn Gatens is no stranger to leading projects at NASA. For 35 years, she has worked in both the space station program and in the development of highly critical life support systems for human spaceflight missions.
Now she has been named acting director of the International Space Station at NASA Headquarters. In this role, Gatens will oversee the execution of the overall program while managing risks and providing technical advice.
Gatens earned her degree from Georgia Tech in chemical engineering before entering the ranks at NASA and working on dozens of projects. She has earned NASA's Outstanding Leadership and Exceptional Achievement Medals.