Georgia Tech Continues to Lead Among Universities Nationwide in Engineering and Computing Programs; Reports Record Month in Research Awards
All of Tech's engineering programs remained in the top five in the 2021 U.S. News undergraduate rankings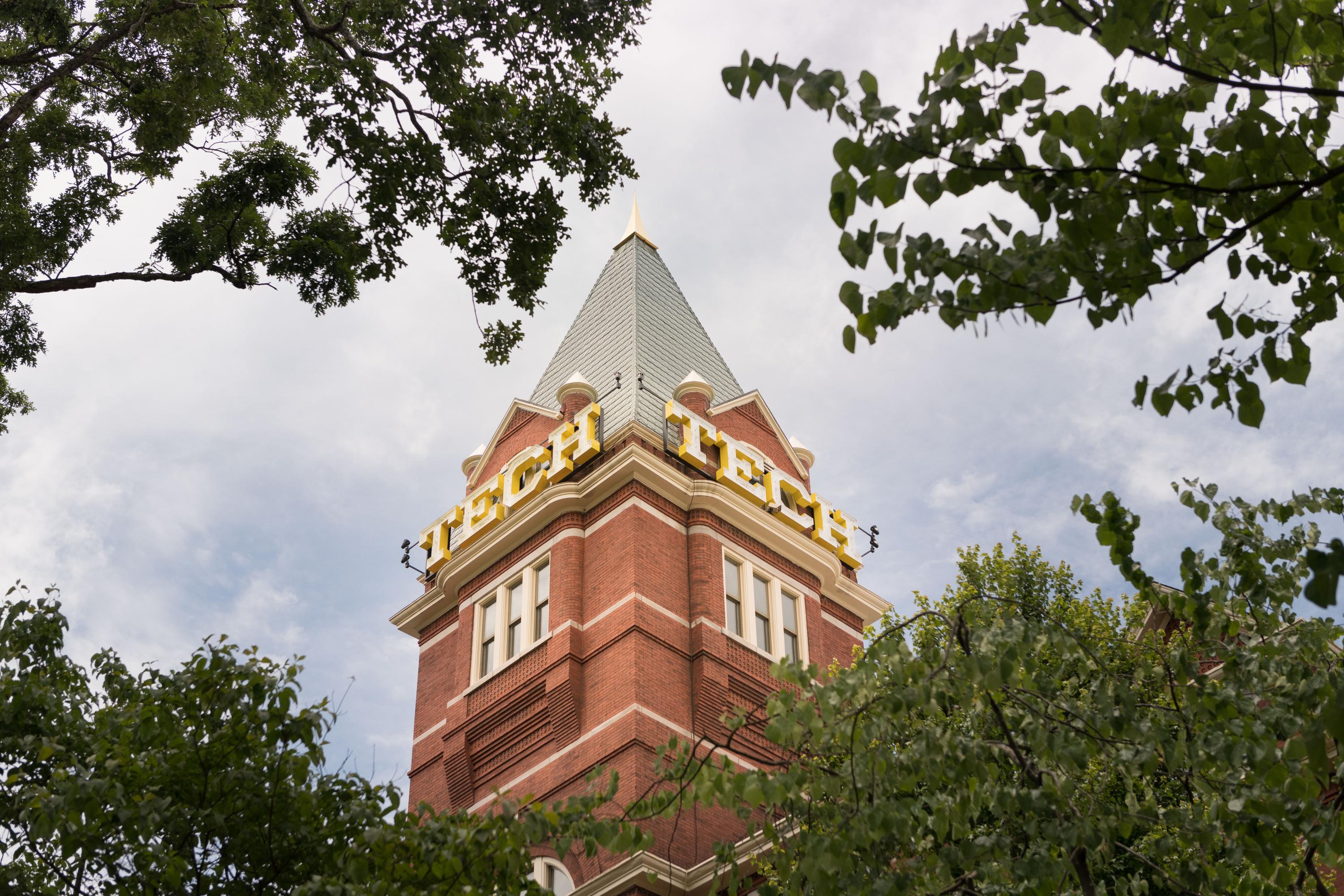 Tech Tower
Sep 14, 2020 — Atlanta, GA
Twelve of Georgia Tech's academic programs rank among the best in the country, according to the recently released U.S. News & World Report 2021 "Best Colleges" undergraduate rankings, with three programs — civil engineering, cybersecurity, and industrial and systems engineering — ranking No. 1.
All of Tech's engineering programs remained in the top five for universities offering the discipline, with the H. Milton Stewart School of Industrial and Systems Engineering and the undergraduate civil engineering program at the top. Tech's undergraduate programs in aerospace, biomedical, chemical, and mechanical engineering were all ranked No. 2 in their respective fields. Electrical, environmental, and materials engineering each ranked No. 4, and computer engineering ranked No. 5.
The College of Engineering remains ranked No. 4 for best undergraduate engineering disciplines overall.
New this year was the ranking for computer science programs. Georgia Tech's cybersecurity program ranked No. 1, and software engineering ranked No. 2 among national universities. The computer science program ranked No. 5 overall in a tie with California Institute of Technology, Cornell, Princeton, University of Illinois Urbana-Champaign and the University of Washington.
"Thanks to our outstanding students, faculty, and staff, leaders in higher education continue to recognize Georgia Tech as one of the leading public research universities in the U.S.," said Ángel Cabrera, president of Georgia Tech. "I am also delighted the Institute is listed among the nation's most innovative schools — a fitting recognition of our efforts to enrich the student experience and expand access to working professionals through our innovative online graduate programs."
The Scheller College of Business climbed three spots this year to No. 19 in a tie with the University of Illinois Urbana-Champaign; University of Maryland, College Park; University of Minnesota Twin Cities; and the University of Washington. Three of Scheller's specialty programs ranked in the top five, with both management information systems and business analytics at No. 3, and quantitative analysis at No. 4.
This is the 36th year that U.S. News has released their Best College rankings. Georgia Tech was among 1,452 U.S. bachelor's degree-granting institutions ranked on 17 indicators, including student-faculty ratio, the average federal loan debt of graduates, tuition and financial aid policies, student body demographics, and campus life.
Overall, Georgia Tech ranked No. 8 in the best public university category, along with the University of California, Irvine and the University of California San Diego. Tech ranked No. 35 among top national universities, which includes public and private institutions, in a tie with Boston College; University of California, Irvine; and University of California San Diego.
Other highlights for the Institute this year included being ranked No. 3 for Co-op/Internship Programs, No. 4 for Most Innovative national university, No. 11 for Undergraduate Research/Creative Projects, and tying for No. 15 in Best for Veterans (University of California, Irvine and University of California San Diego).  
Tech Reports Record Amount in Research Awards
Georgia Tech is also making major strides in its research activities. Tech's academic colleges recently recorded a total of $53.3 million in research and sponsored activities for July 2020, making it the highest month of award dollars in 10 years. The amount is an increase of $16.6 million from the same period in 2019. The total number of awards increased from 210 in July 2019 to 285 in July 2020 in academic units. The College of Engineering received 111 awards in July 2020. The College of Design notably had 45 more awards than in July 2019.