McCamish Pavilion to Serve as Election Polling Location
McCamish Pavilion will serve as an early voting site and as a polling precinct.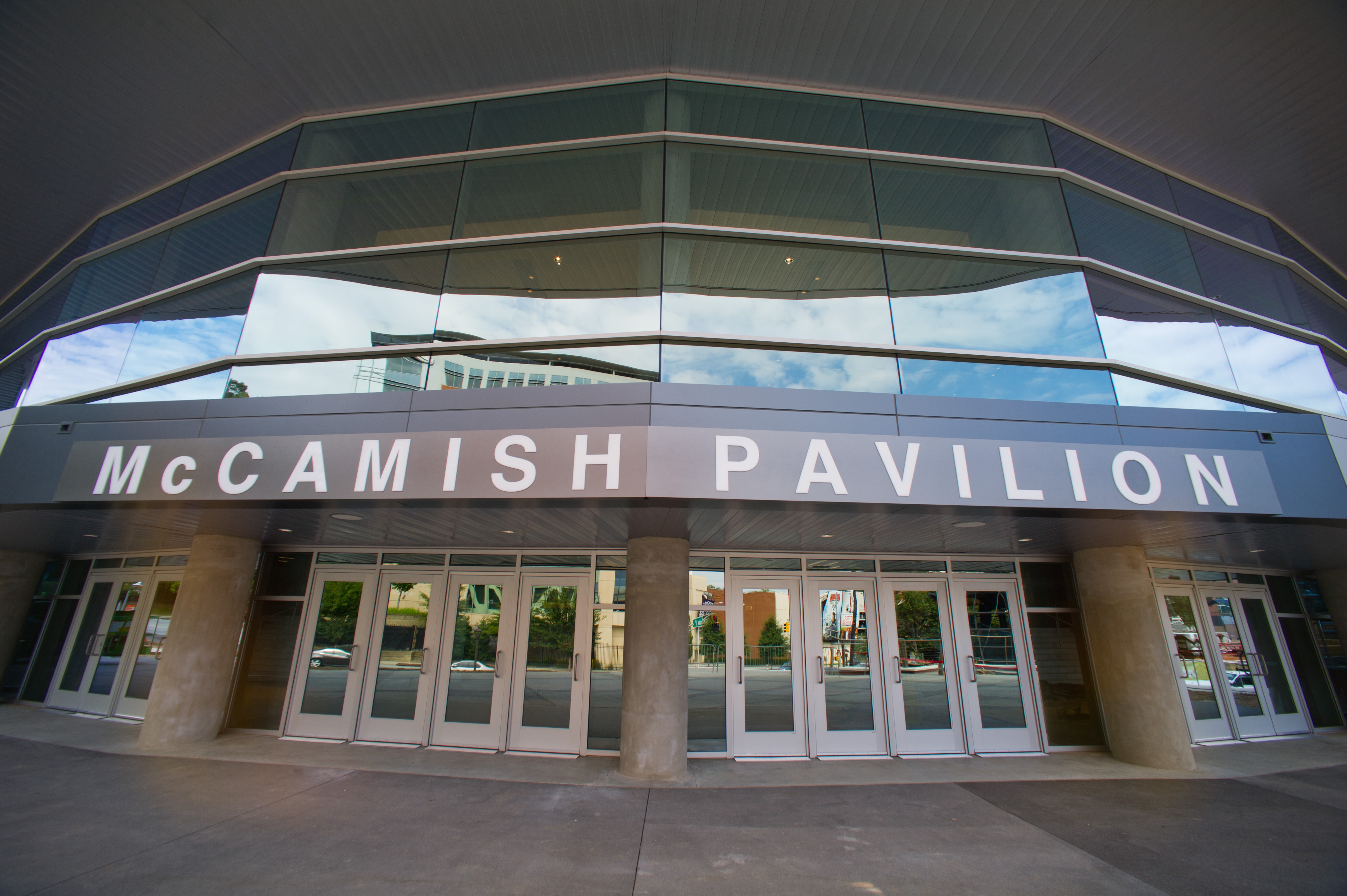 McCamish Pavilion (Photo Credit: Rob Felt)
Sep 17, 2020 — Atlanta, GA
Georgia Tech's McCamish Pavilion will serve as an early voting site for all residents of Fulton County Oct. 21–23. The venue will also serve as a polling precinct for voters assigned to this precinct on Election Day, Nov. 3. Voters assigned to vote at McCamish on election day will likely include Georgia Tech students who registered to vote using their campus address. More information is available from Georgia Tech Athletics.
Georgia Tech student leaders are also recruiting poll workers for the location. Those interested in being a poll worker can watch a brief video and sign up here. To volunteer to serve as a nonpartisan Voting Team Captain click here.
Voting at McCamish is part of the Institute's effort to increase voter registration and participation throughout the Tech community. On Tuesday, Sept. 22, the Georgia Tech Voter Engagement Steering Committee will host Your Power to Vote, a town hall discussion on your rights as a voter. The event will feature Kelvin Jones, Fulton County voter education and outreach training officer, and a panel of Georgia Tech participants. Register to participate at c.gatech.edu/vote2020. To submit a question in advance, email townhall@gatech.edu.
For information and resources to help answer questions about voting, see: gov.gatech.edu/vote.