Ready for Emergencies: Meet William Smith
William Smith's planning and preparedness skills were put to the test a year ago when the coronavirus hit the U.S., adding an entirely new set of concerns to manage.
Mar 29, 2021 — Atlanta, GA
As director of Georgia Tech's Office of Emergency Management and Communications, William Smith found the perfect career that combines two dissimilar interests: weather and terrorism.
"My father was a meteorologist with the National Weather Service, so I grew up with weather in my prism," said Smith, who studied terrorism as an international affairs major at Georgia Tech, then was deployed to Iraq in 2003 in the Marine Corps. "After 9-11 my interest in terrorism became a little more prevalent, obviously, and I looked for something where I could tie those two interests together. The answer was emergency management, which I didn't really know existed before doing some research."
After earning a master's degree in public administration with a focus on disaster management from Georgia State University in 2005, Smith worked as the operations officer for the Atlanta-Fulton County Emergency Management Agency. In 2009 he began working in emergency management at Georgia Tech and became director in 2015. He describes his job as being a city manager for an emergency.
"I take all of the resources that I have on a daily basis, reorganize them, and repurpose them for an emergency so that we can get back to normal," he said. "The goal is always to get back to normal. We're also looking ahead and trying to learn from what we've experienced so the next interruption won't be as significant."
His department plans for all kinds of emergency situations including inclement weather, road closures, and utility failures such as water main breaks and power outages. They also coordinate with the Georgia Tech Police Department and other departments to disseminate emergency information to the campus community through the Georgia Tech Emergency Notification System (GTENS).
"The nice thing about Atlanta is there aren't a lot of natural hazards to deal with, so we have that luxury. But we can never sit idly. Typically, 90% of our time is spent planning for the next emergency," Smith said.
That planning and preparedness was put to the test a year ago when the coronavirus hit the U.S., adding an entirely new set of concerns to manage.
"We started working on Covid-19 planning last January, and it has consumed my life since. I cannot recall a day of work in the past year that wasn't focused on the pandemic," he said. "I remember reading the Centers for Disease Control and Prevention guidelines and the language they used, saying that this pandemic will change the way we operate our daily lives. At that point it became very real."
A silver lining, of sorts, is the many lessons learned during the last year. Smith points to how the campus shifted to teaching and working online. Before the pandemic the alternative was to just shut down completely during a snowstorm or other hazardous situation.
"We have learned, as a campus, how to operate without being in person," Smith said. "There certainly are arguments to be made on the effectiveness of being in person versus working remotely. But we can still do work. We can learn. And we can still conduct research to a certain extent. We may not be able to do it as well as in person, but we learned from the experience because we were forced to do it."
For Smith, working during the pandemic has been an exercise in continuity. He believes the experience has forced people to consider resiliency as a factor when running an operation.
"That has been the overwhelming best lesson learned from this — seeing resiliency in action. It's a testament to the people across campus who made it happen. It's not me or my office. It's everyone having to learn quickly how to adapt and continue their operations."
Smith praised the work of colleagues across campus who are fighting to slow the spread of the virus.
"Georgia Tech has led throughout this pandemic, whether it be from our amazing surveillance testing efforts to our campaign, Jackets Protect Jackets. I expect our community to lead once again with vaccinations," said Smith, who took the vaccine as soon as it was available. "The vaccine is safe, proven, and effective against Covid-19. I certainly encourage anyone who is hesitant to ask others about their experience and ask experts about the vaccine."
Smith has experienced a lot of emergencies over the years. The one constant is that no two days are the same, and that's his favorite part of the job.
"I joke that this year sometimes feels a little bit like Groundhog Day, but typically in my field you never know what you're going to get," Smith said. "Water mains don't tell you ahead of time if they're going to break. Construction cranes don't tell you that they may fail and start leaning precariously. These things happen without any notice. And even the ones that do come with notice, such as weather events, are ever changing, so as much as we think we know what may happen we really don't. You're always a phone call or a text away from dropping everything and transitioning to something else."
Away From the Office
When he isn't in the middle of managing an emergency, Smith enjoys fishing near Apalachicola, Florida, where his grandfather bought a house on a sparsely populated beach in the 1950s.  
"I spent most of my summers there. Indian Pass is my home away from home, and it's my happy place. If I'm having a rough day I just picture myself there," said Smith, who was last there in October.
"I took a break in July, and for the first time in my working career I took two weeks off. I say that, but I was still on conference calls," said Smith, acknowledging that it's difficult for him to completely disconnect from work.
"My phone doesn't really ever get shut off. The only time that I'm disconnected is when I'm way offshore and out of cell range," he said. "It's nice on the one hand when I'm fishing. On the other hand, when I'm coming back and getting within cell range, I can't help but look at my phone and see what the day may have brought."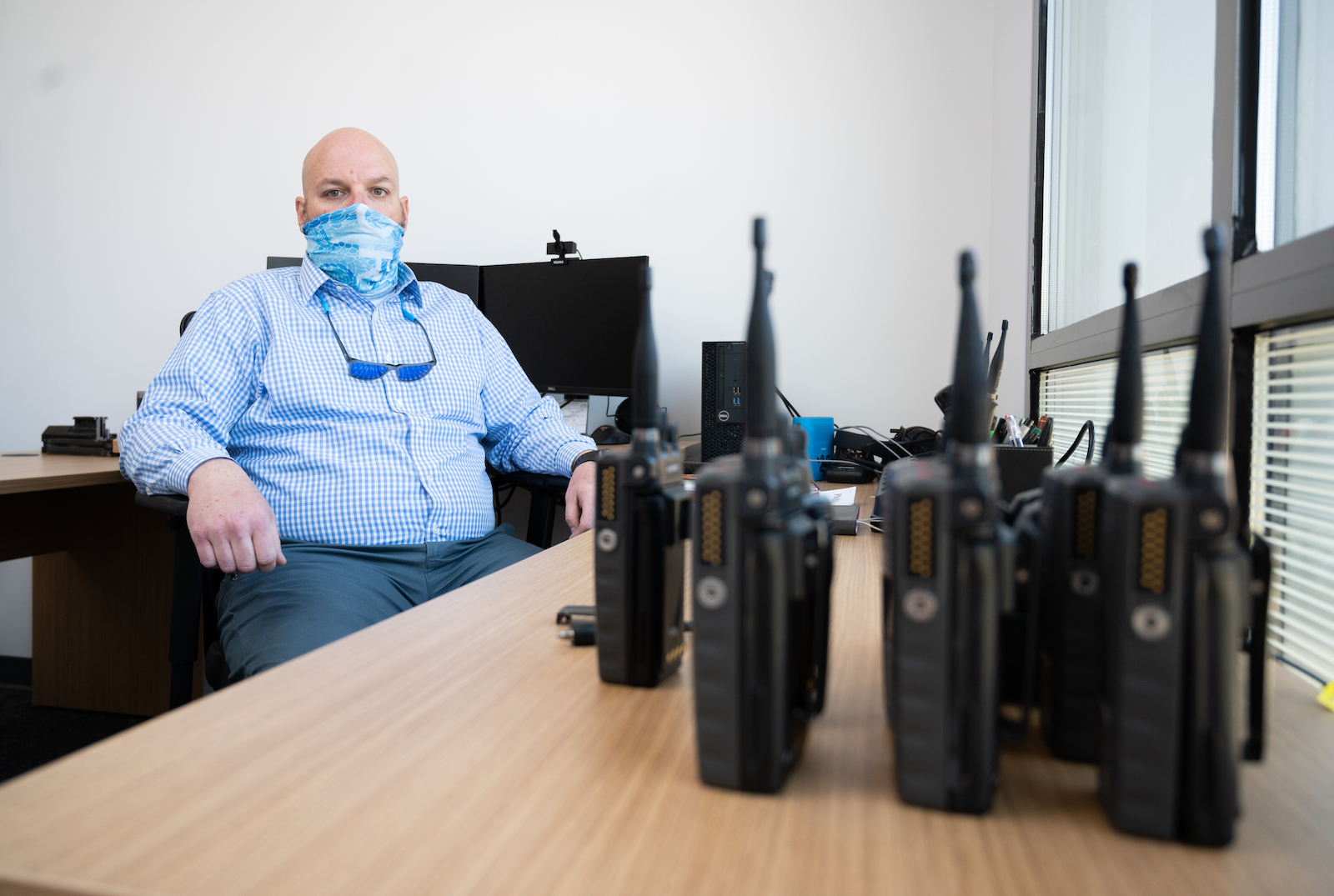 William Smith said the goal in emergency management is always to get back to normal. (photo by Allison Carter)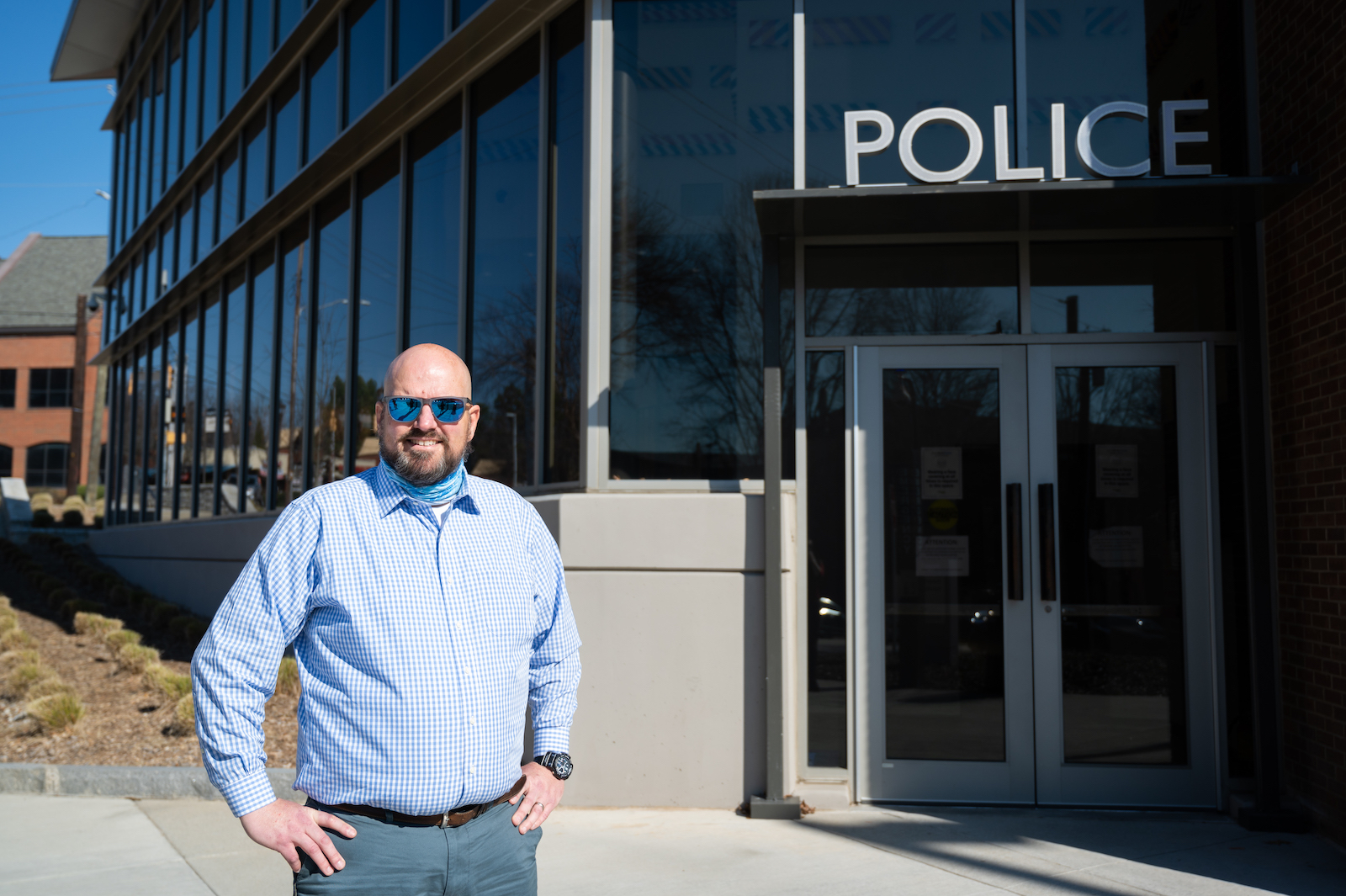 William Smith is director of Georgia Tech's Office of Emergency Management and Communications. (photo by Allison Carter)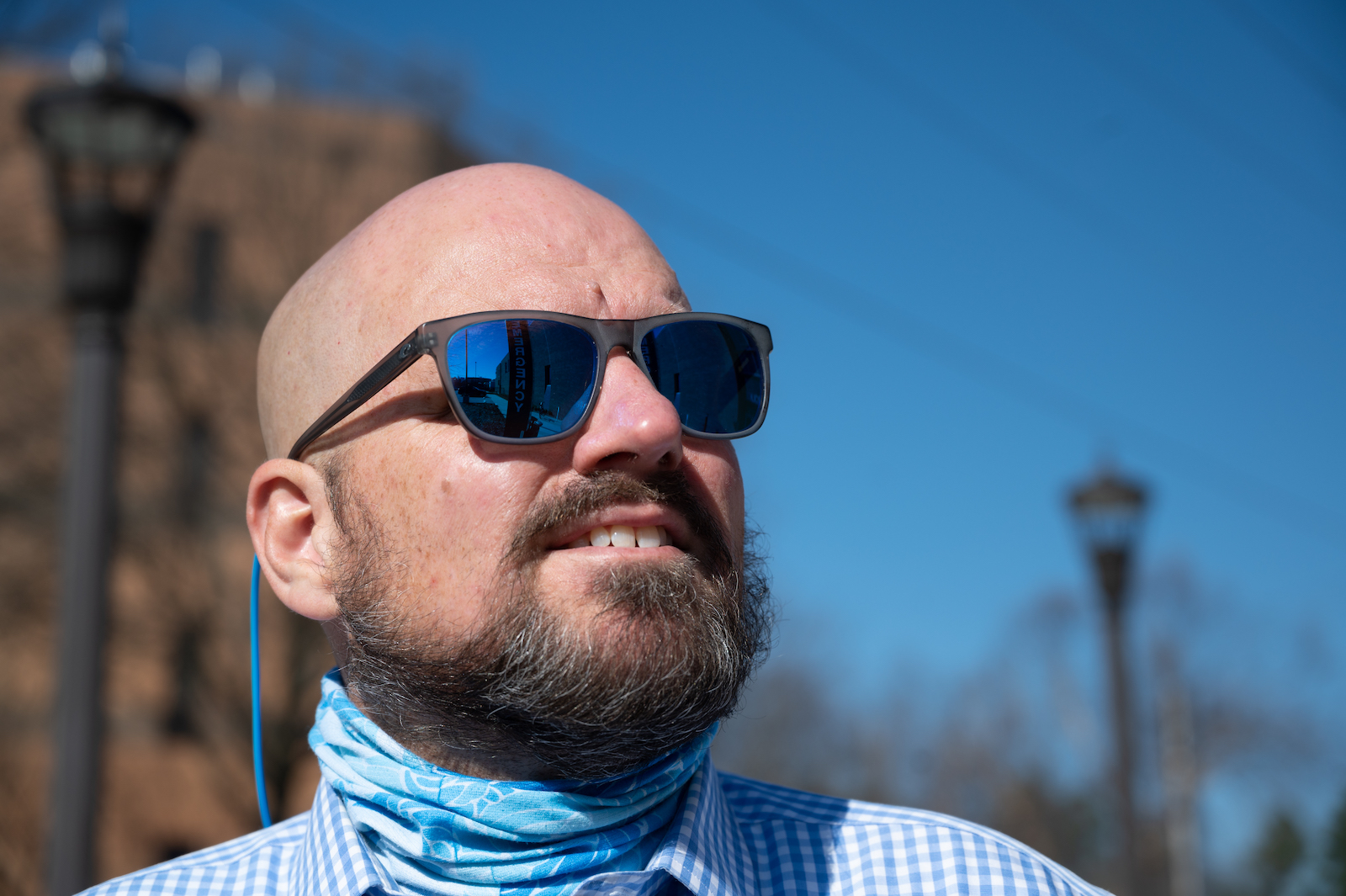 William Smith's favorite part of his job is that no two days are the same. (photo by Allison Carter.)