AlRegib Appointed as John and Marilu McCarty Chair of Electrical Engineering
Ghassan AlRegib has been appointed as the John and Marilu McCarty Chair of Electrical Engineering, effective April 1, 2021.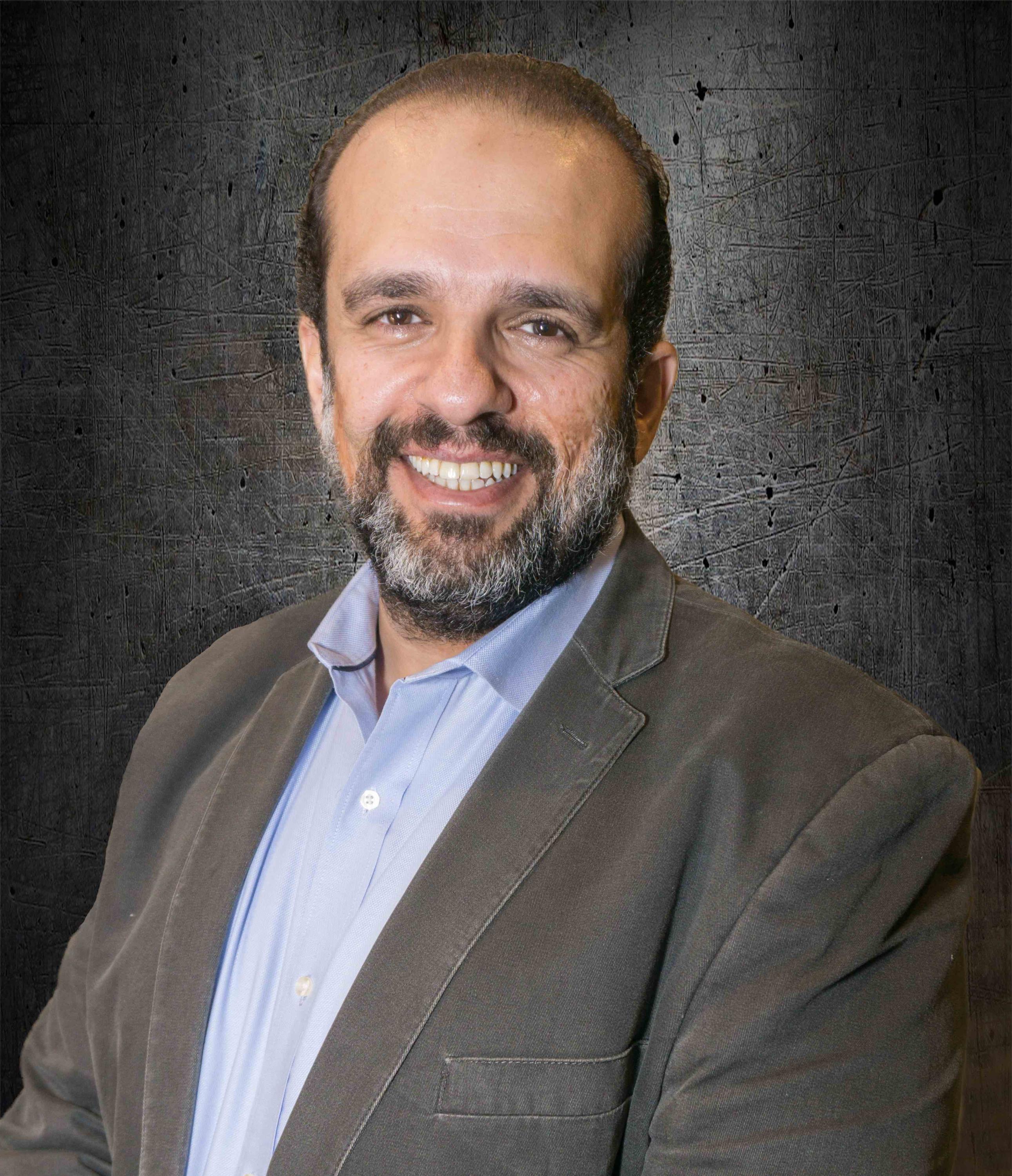 May 05, 2021 — Atlanta, GA
Ghassan AlRegib has been appointed as the John and Marilu McCarty Chair of Electrical Engineering, effective April 1, 2021. This professorship was previously held by James H. McClellan, who retired in 2020 after a 33-year career in the Georgia Tech School of Electrical and Computer Engineering (ECE).
Following McClellan's retirement, the professorship transitioned to a leadership position in the broader signal processing domain and is connected to the faculty member who serves as the chair of the digital signal processing (DSP) technical interest group, which is a position that AlRegib has held since 2017.
AlRegib graduated with B.S.E.E. and M.S.E.E. degrees from King Fahd University of Petroleum and Minerals (KFUPM) in 1997 and 1998, respectively. A 2003 Georgia Tech ECE Ph.D. alumnus, he joined the ECE faculty in that same year. AlRegib has been a member of the Center for Signal and Information Processing for his entire career and now serves as its director.
AlRegib leads the Omni Lab for Intelligent Visual Engineering and Science (OLIVES), where he and his 10 Ph.D. students work on projects related to machine learning, image and video processing and understanding, subsurface imaging, and artificial intelligence (AI) in healthcare. Primary applications of their work include autonomous vehicles; portable, AI-based ophthalmology and eye exams; microscopic imaging; and seismic interpretation.
To date, AlRegib has graduated 18 Ph.D. students and 21 M.S. students. He and his team have published more than 275 papers in refereed journals and conferences. Their work on smart mobility has been successfully tested in real-time demonstrations. This work attracted media attention from outlets such as CNN, Fast Company, Wired, and The Daily Share. Recently, their work on robust and deployable AI systems was the subject of a Scientific Sense podcast.
Throughout his career, AlRegib has been keenly interested in international activities. From 2015-2018, he was Georgia Tech's director of research and educational initiatives and programs in the Middle East and North Africa. Since 2012, AlRegib has served as director of the Center for Energy & Geo Processing, which uses DSP, machine learning, and analytics technologies to focus on problems related to subsurface imaging and energy. He helped to develop professional master's degree programs in both sustainable power systems and cybersecurity. AlRegib also developed and still leads an undergraduate student exchange program with KFUPM that became the first cohort for TECHsplore, a program that is housed in the Office of International Education.
AlRegib has developed and offered several undergraduate courses, including Fundamentals of Machine Learning (FunML), which was offered for the first time this semester and is the first undergraduate class in machine learning in ECE.
He was the technical program co-chair for the IEEE International Conference on Image Processing (ICIP) in 2020 and is currently an editorial board member for the IEEE Transactions on Image Processing and the Elsevier Journal of Signal Processing: Image Communications. AlRegib has been invited to deliver keynote speeches and seminars at international conferences and events. He and his students received the Best Paper Award at IEEE ICIP in 2019.
Both Georgia Tech and ECE have recognized AlRegib's contributions to education, research, international activities, and service. He received the ECE Outstanding Junior Faculty Member Award in 2008 and the Georgia Tech Denning Faculty Award for Global Engagement in 2017.