Georgia Tech Names Raghupathy "Siva" Sivakumar as Vice President of Commercialization
New VP will bring together commercialization and tech transfer efforts across campus, expanding Georgia Tech's global impact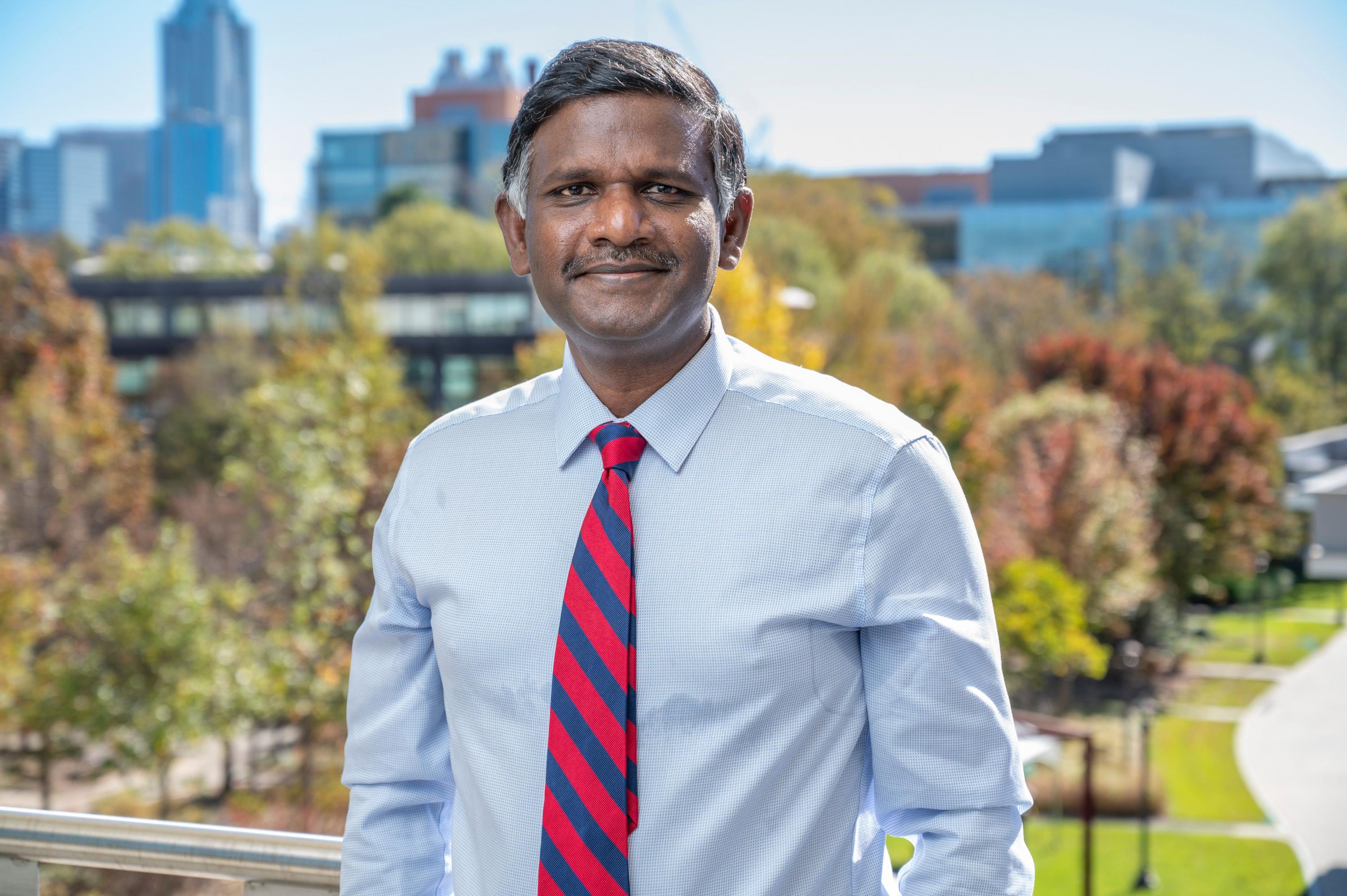 Raghupathy "Siva" Sivakumar
Sep 01, 2021
— Atlanta, GA
Raghupathy "Siva" Sivakumar has been named Georgia Tech's first vice president of commercialization and chief commercialization officer.
A professor who co-founded multiple technology companies, he currently is director of CREATE-X, a Georgia Tech initiative to instill entrepreneurial confidence in students and empower them to launch successful startups.
Sivakumar, who has been serving as chief commercialization officer in an interim capacity since November 2020, will now focus full-time on the goals ahead, which include bringing together commercialization and technology transfer pursuits across campus to move more intellectual property into the marketplace, expanding Georgia Tech's global impact.
"Throughout his career and in his current interim role, Siva has already made a positive impact on our commercialization efforts at Tech, and I am so pleased to welcome him as the inaugural chief commercialization officer," said Chaouki T. Abdallah, executive vice president for Research for Georgia Tech. "Our aim is to attract and nurture the best entrepreneurial minds, enabling Tech to become both a thought leader in redefining commercialization in academia and a leading university in impactful technology transfer. I have full confidence that Siva can get us there."
For Sivakumar, taking on the leadership of Georgia Tech's commercialization enterprise is a way of paying his entrepreneurial expertise forward. His own commercial mindset took root when he was a graduate student at the University of Illinois (Urbana-Champaign), and watched his advisor start a successful company.
He learned the mechanics of raising money, building product, and going to market after arriving at Georgia Tech and helping to launch a video technology startup, EG Technology, which was eventually acquired. Two more tech startups, Asankya and StarMobile followed, and both were acquired by larger firms.
"As someone who's taken advantage of the Georgia Tech commercialization ecosystem in the past as a faculty entrepreneur, it still surprises me how rich it is, and that gives me great optimism for the road ahead," said Sivakumar, who holds the Wayne J. Holman Chair in the School of Electrical and Computer Engineering and will officially begin his new role as CCO on September 1.
For the past 10 months, Sivakumar has been evaluating Georgia Tech's strengths and weaknesses, laying the groundwork for a more nimble and effective commercialization ecosystem. The goal is to clarify the path to commercialization for Georgia Tech faculty, staff, and students, connecting them with the potential consumers of technology produced by the Institute's billion-dollar research program.
"There's plenty of work to do and we have some challenges – we are working on a cultural shift, and that's not an easy thing to do," said Sivakumar. "But I've learned so much in this role so far, and I'm confident in what we've accomplished already, particularly in effecting the student perspective on entrepreneurship."
With CREATE-X, Sivakumar helped start a program that empowers students with entrepreneurial knowledge and skills: In six years, more than 5,000 students have started 300-plus ventures with a total valuation of more than $750 million.
For the past six months, Sivakumar has been convening the commercialization visioning process, meeting with a commercialization strategy working group comprised of representatives from ATDC, Biolocity, CREATE-X, the Global Center for Medical Innovation, Georgia Research Alliance, and Venture Lab, among others.
The group has drafted a mission statement, a commercialization vision, and identified a set of goals around the broad idea of instilling enough entrepreneurial confidence in faculty, staff, and students, streamlining the process in turning innovative technologies into marketable products that improve the human condition.
"These aren't my goals, this is coming from the major commercialization entities on campus," said Sivakumar. "Watching these people interact, watching their willingness to collaborate across departments, gives me great confidence that we'll reach our goals."