Georgia Tech Ranks Among Top Universities on U.S. News & World Report's List of Best Colleges
Georgia Tech ranks No. 10 in the Best Public University category, and ranked No. 38 among universities both public and private.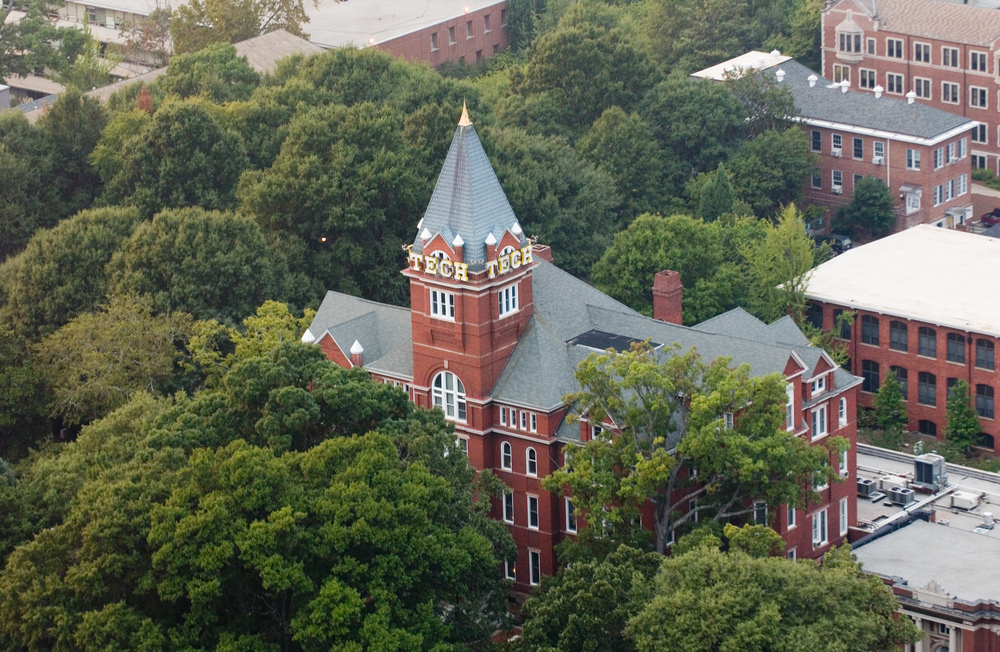 Sep 13, 2021
— Atlanta, GA
The Georgia Institute of Technology continues to rank among the top public universities in the nation, and its programs remain among the best in the country, according to the 2022 U.S. News & World Report Best Colleges rankings*.
In the newest report, released Sept. 13, Georgia Tech ranks No. 10 in the Best Public University category, along with the University of California Davis, the University of Texas at Austin, and the College of William & Mary. Among universities both public and private, Georgia Tech is ranked No. 38 and shares that spot as well with the University of Texas, William & Mary, and UC Davis.
"We are honored to be recognized once again as one of the leading public research universities in the U.S.," said Ángel Cabrera, president of Georgia Tech. "We are innovating, expanding access, and developing a new generation of leaders who are ready to make a positive difference in the world, and I am delighted that our impact is not going unnoticed."
Additionally, four programs from the College of Computing have made the top 10 for undergraduate computer science programs this year, with artificial intelligence at No. 6 and computer systems at No. 4. Georgia Tech's software engineering program ranks No. 4 among national universities. The computer science program holds its No. 5 overall ranking in a tie with Cornell and the University of Illinois Urbana-Champaign.
Tech's College of Engineering has maintained its fourth place overall ranking for Best Undergraduate Engineering Programs, with the H. Milton Stewart School of Industrial and Systems Engineering and the undergraduate civil engineering program at No. 1 and No. 2, respectively.
The Ernest Scheller Jr. College of Business holds its No. 19 spot for Best Undergraduate Business Programs in a tie with the University of Wisconsin Madison, the University of Minnesota Twin Cities, and the University of Washington. Three of Scheller's specialty business programs ranked in the top five, with both management information systems and quantitative analysis at No. 5 and business analytics at No. 3.
Georgia Tech's rankings also moved for Best Colleges for Veterans, going from No. 15 to No. 16. Among the nation's Most Innovative universities, Georgia Tech remains at No. 4. In other categories highlighting academic strength, Georgia Tech ranks No. 4 for Co-op/Internship programs, No. 14 for Undergraduate Research/Creative projects, and No. 23 for both Senior Capstone projects and Learning Communities.
*Please note that this summary includes the latest rankings issued by U.S. News & World Report this year. Not all colleges, schools, and subjects are ranked every year by this organization.