New Faculty Executive Leadership Academy Accepting Applications
The Faculty Executive Leadership Academy (FELA) will identify and foster senior faculty members for positions of leadership.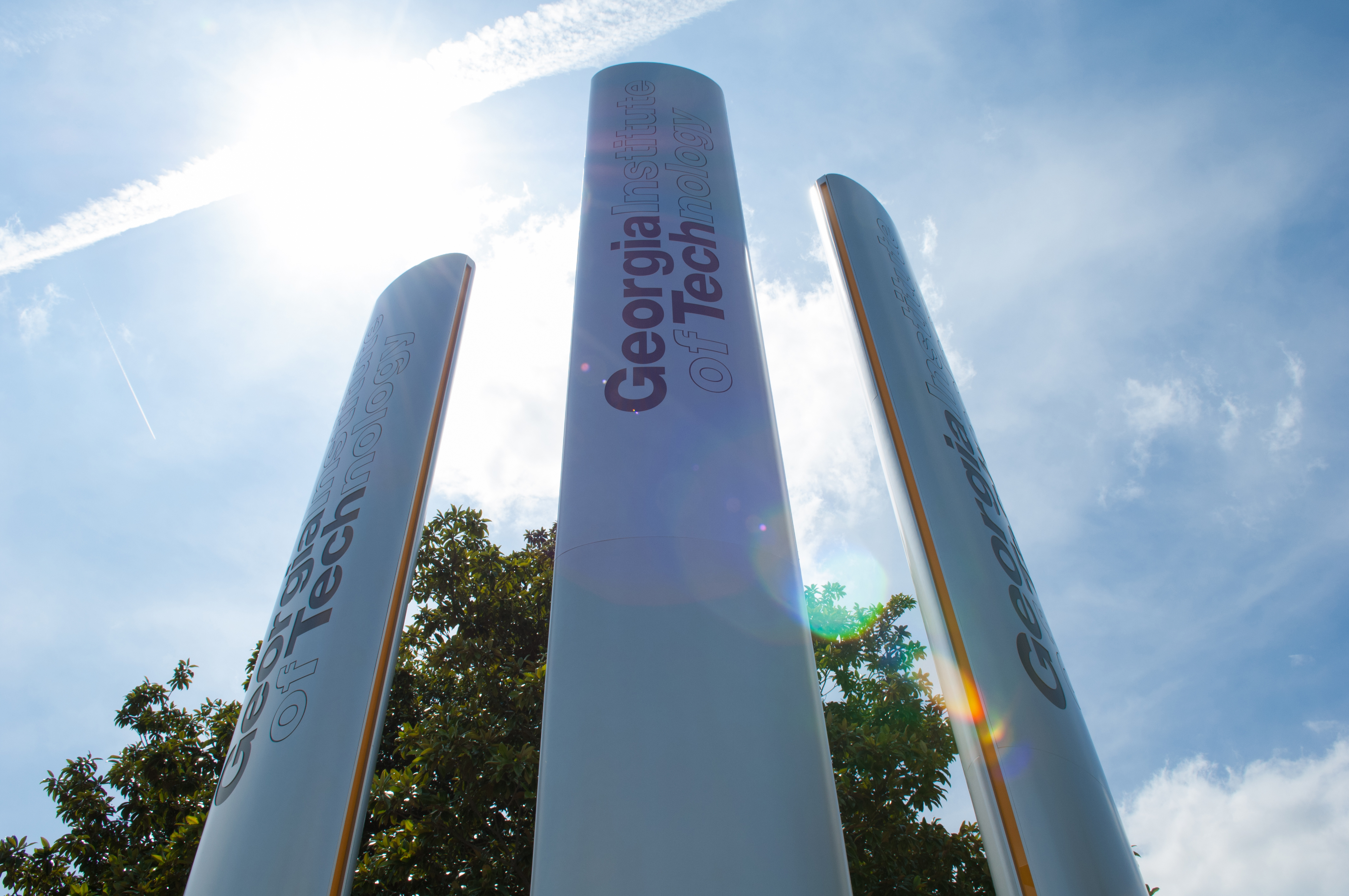 Georgia Tech signs on 10th street (Photo Credit: Fitrah Hamid)
Sep 16, 2021 — Atlanta, GA
Members of Georgia Tech's executive leadership have created the Faculty Executive Leadership Academy (FELA), designed to identify, foster, and develop senior faculty members for positions of leadership. Applications will be accepted from tenured, full professors, and are due Friday, Oct. 15.
Four FELA Fellows will be selected for rotations over a two-year period, from Jan. 1, 2022, through Dec. 30, 2023. Each fellow will spend six months in each of the Institute's four executive offices: president, provost, executive vice president for Research, and executive vice president for Administration and Finance.
Through the academy, fellows will be exposed to Institute operations and mentored on leadership strategy. They will also collaborate with the executives on four short-term, high-impact projects focused on an objective of significance to the mission or strategic goals of each of the four divisional areas of the Institute. The program will be coordinated and administered by former Provost Rafael L. Bras, who will serve as mentor to the fellows and develop activities outside of the shadowing experience.
FELA Fellows will receive salary support funds of $20,000 for each 12-month period in the program. These funds can be used for course buyout, research support (to hire additional research staff), or summer salary. Additionally, they will have access to professional development funds of up to $5,000 to be used during the two years of the program, and will receive an administrative salary supplement of $15,000 for each of the two academic years of the program.
To find out more information, including how to apply, visit the Faculty Executive Leadership Academy site.