Reflection Speakers Find Common Ground
For the three students selected as reflection speakers for their fellow graduates, the task is one final challenge as well as a great honor.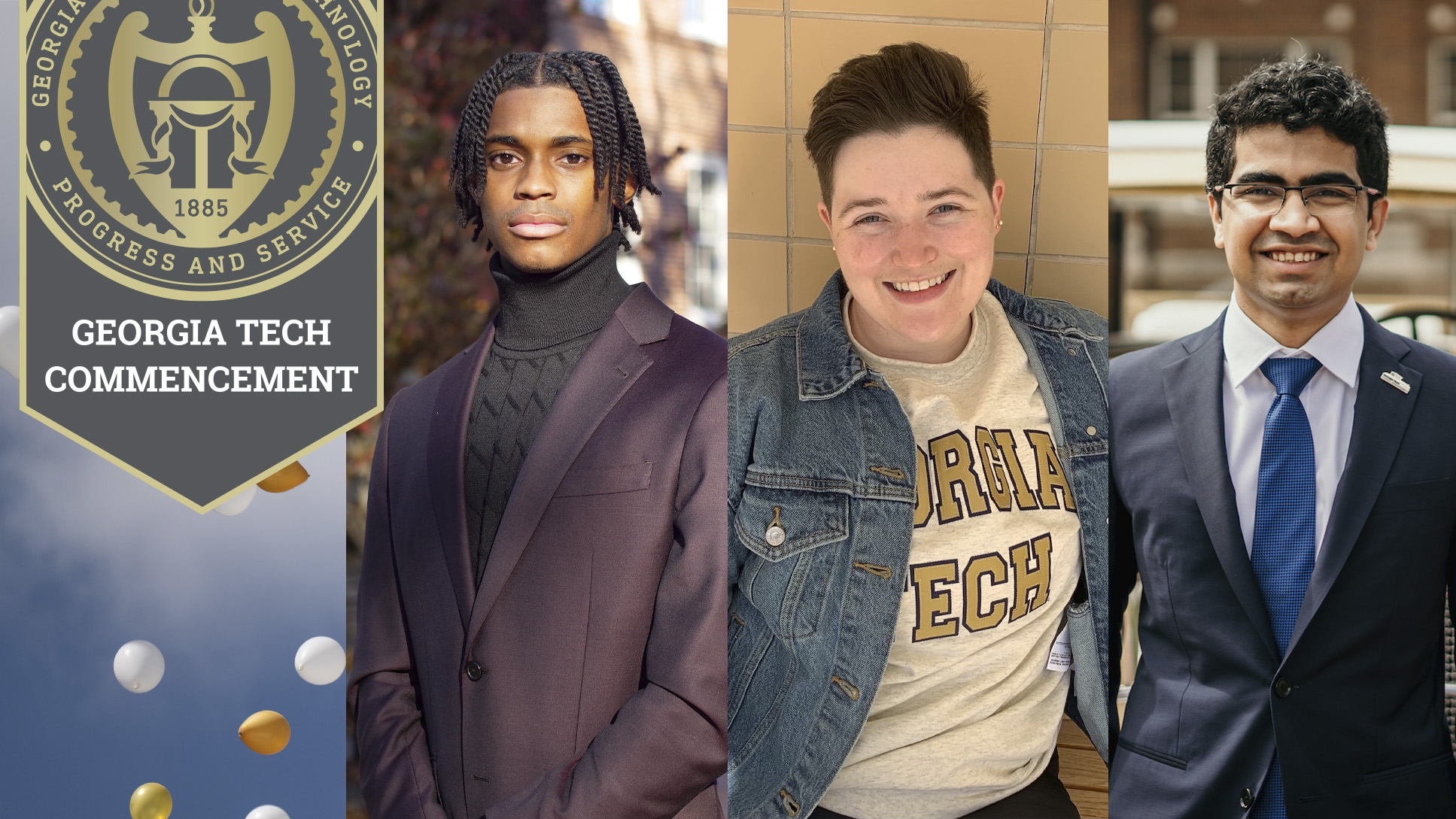 Jacques Crawford, Emily Farmer, and Narayan Shirolkar
Dec 16, 2021 — Atlanta, GA
Georgia Tech students are accustomed to performing under pressure. For the three students selected as reflection speakers for their fellow graduates, the task is one final challenge as well as a great honor.
At each of Georgia Tech's Commencement ceremonies (bachelor's, master's, and Ph.D.), a graduating student is given three minutes to deliver an inspiring message in front of an audience of graduates, families, and friends. This fall the bachelor's speaker is Jacques Crawford, in electrical and computer engineering. The master's speaker is Emily Farmer, also in electrical and computer engineering. And the Ph.D. speaker is Narayan Shirolkar in the School of Materials Science and Engineering.
Students must apply to become a reflection speaker. A panel of faculty, staff, and students selects a group of finalists who present a full version of their speech to the committee. The selected speakers are required to work with Tech's Communication Center to prepare for the big day.
Jacques Crawford
When Jacques Crawford applied to be a reflection speaker, he thought it would be a cool opportunity to share his experience at Georgia Tech.
"I was definitely surprised that I was chosen as a finalist, but it felt good," he said. He will talk about what his Georgia Tech experience has taught him, and he will acknowledge his support system of family and friends.
Crawford, who was born in Tampa, Florida, and grew up in Alpharetta, Georgia, comes from a family of engineers. His mom is an industrial engineer. His dad is an electrical engineer. His sister Kaylyn is a 2018 Tech graduate in biomedical engineering, and his brother Joshua is a junior in chemical engineering.
"Our parents guided us toward certain things like aerospace camp and AP classes," he said, explaining the family's penchant for engineering.
Crawford completed his studies in August. In July, he began working for Google as a network engineer where he will do three rotations in the company over the course of two years. He is based in Sunnyvale, California, and works remotely.
Crawford is expecting about 20 people to be there to help him celebrate his graduation.
Emily Farmer
Two reasons drove Emily Farmer's decision to apply to be a reflection speaker — she loves public speaking, and she thought it would be a great way to celebrate her achievement.
"I had a very difficult time starting at Tech, and I had to leave the school for several semesters to address my mental health," she said. "I'm proud of myself for making it to this point."
The main theme of Farmer's speech is that we all have a lot in common at Georgia Tech, but our differences are what make Tech special, and make us better people moving forward. She also will talk about taking a break now and then.
"I think that's the most important part," said Farmer, a native of Clarkesville, Georgia. "All of this has been based on my time here as a student, and what helped me find balance and happiness."
Next spring, she will move to Dallas, Texas to work at Texas Instruments as a semiconductor packaging engineer. She is hard of hearing and has worn hearing aids since age 11. Eventually she would like to go into the field of assistive hearing devices for the deaf and hard of hearing.
"My parents and sister will be attending Commencement, along with some very close friends who have helped me along the way toward this degree."
Narayan Shirolkar
When Narayan Shirolkar was considering topics for his speech, he had too many ideas for the allotted three minutes. Attending an information session for speakers provided clarity on what was expected and helped him streamline his thoughts.
"I had to really self-reflect on my journey to the Ph.D. program at Tech and the last few years," he said. "The speech is about acknowledging that we get where we are not just based on our merits but also because someone bets on our ability to become a force for positive change and gives us a chance. I chose this topic because it's something I have experienced and have heard from a lot of my fellow Ph.D. students."
Shirolkar has been involved in many student organizations over the years including graduate Student Government Association, Student Ambassadors, and the Yellow Jacket Flying Club.
"This put me in a unique position to be able to reflect on the collective experience of my fellow Ph.D. students," he said. "Plus, this is like a last hurrah before I officially become a Tech alumnus."
Shirolkar's parents will be watching the ceremony virtually from India, and he has invited a few Tech friends to celebrate with him in person. In January he will start work as a consultant with the Boston Consulting Group in Washington, D.C.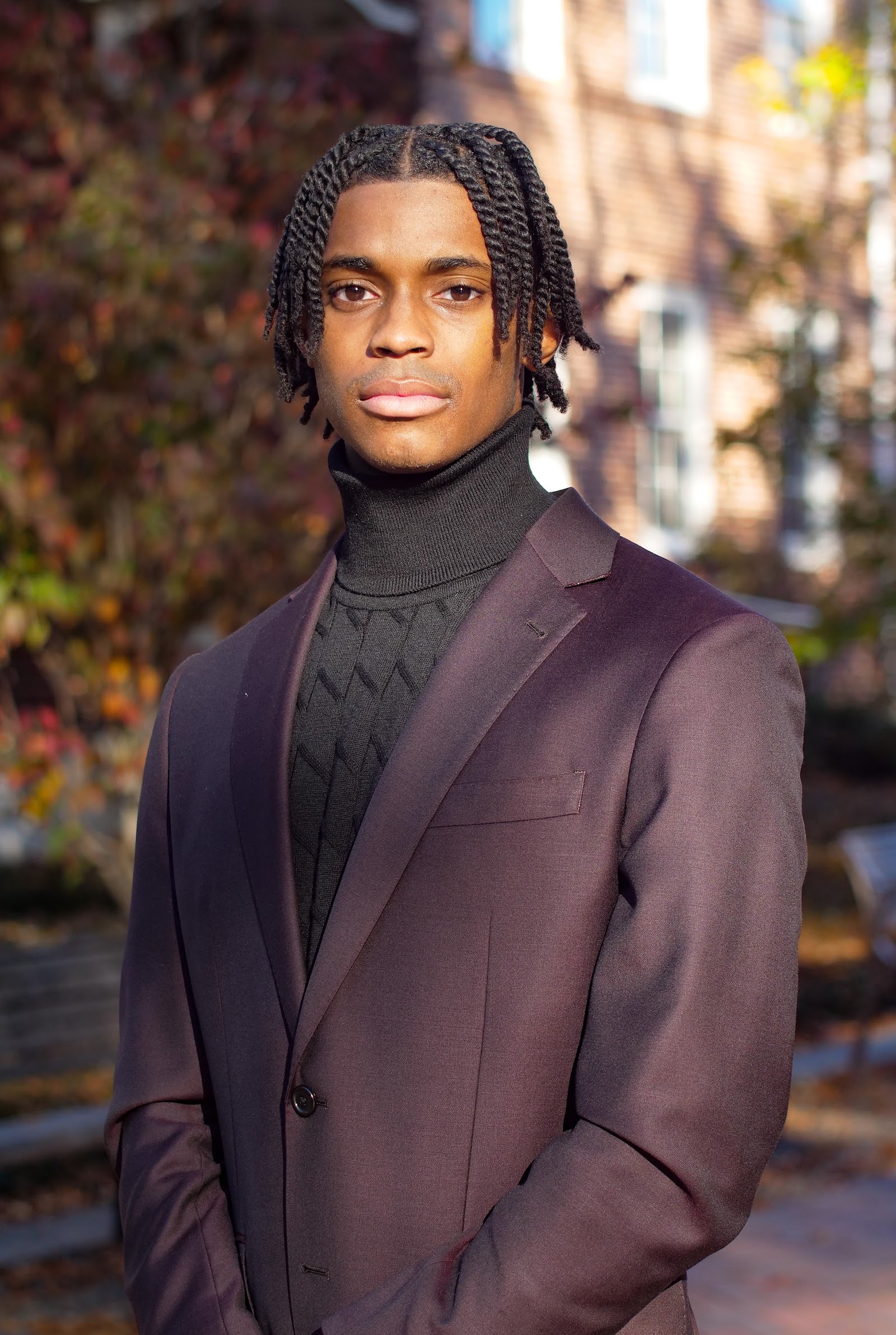 Jacques Crawford is the Fall 2021 reflection speaker for the bachelor's ceremony.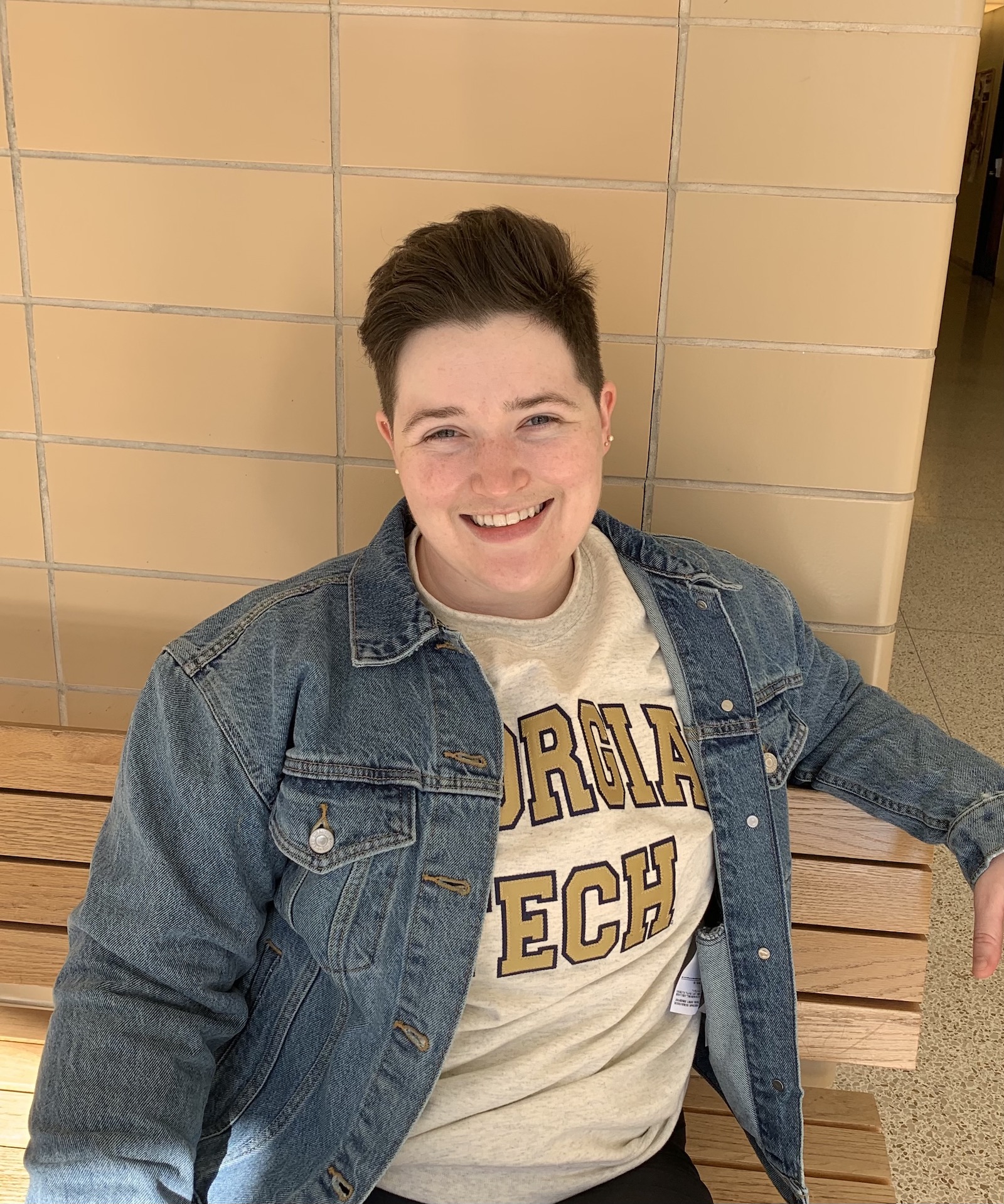 Emily Farmer is the Fall 2021 reflection speaker for the master's ceremony.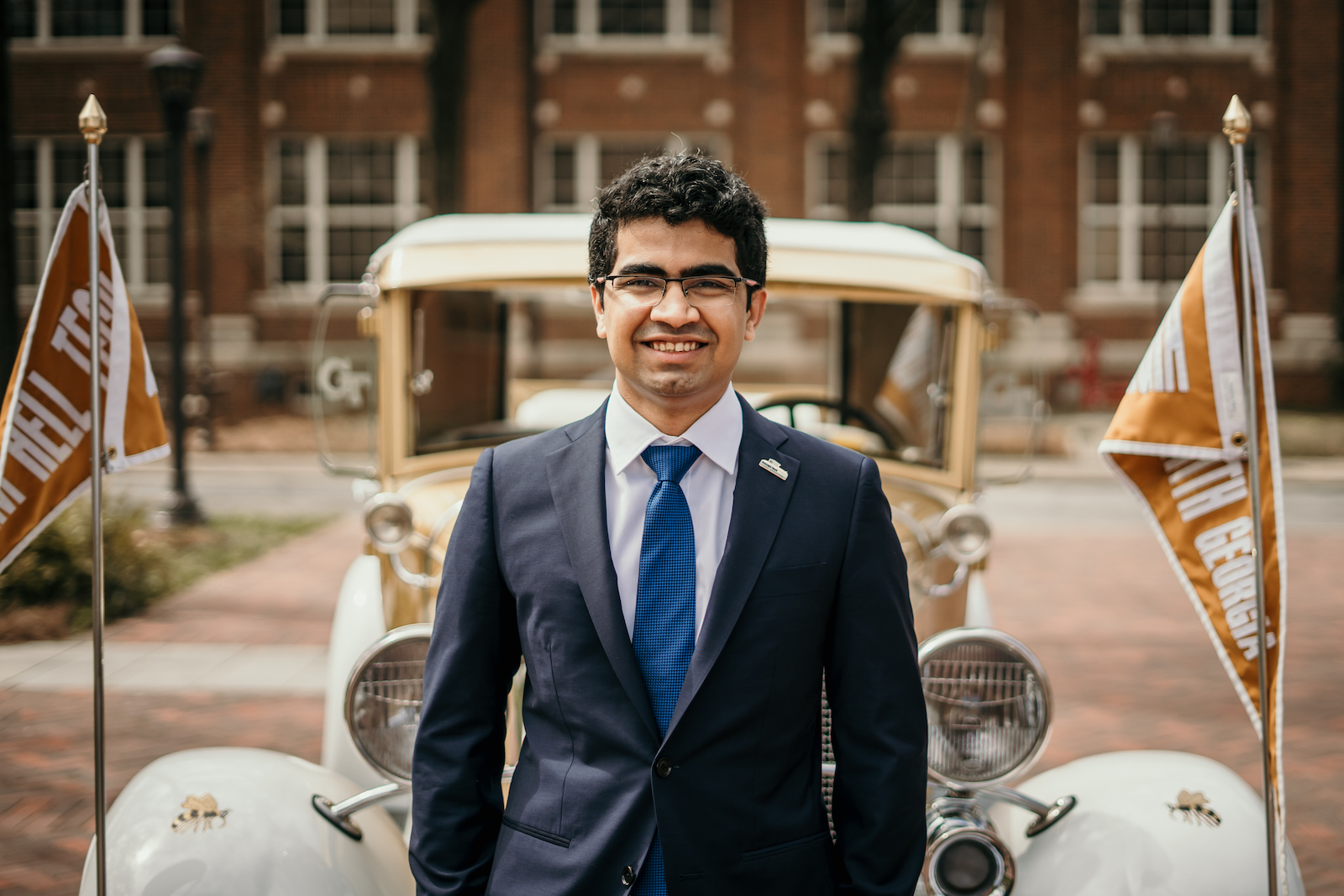 Narayan Shirolkar is the Fall 2021 reflection speaker for the Ph.D. ceremony.