Student Survey Underway to Assess Georgia Tech Culture
All students are encouraged to participate.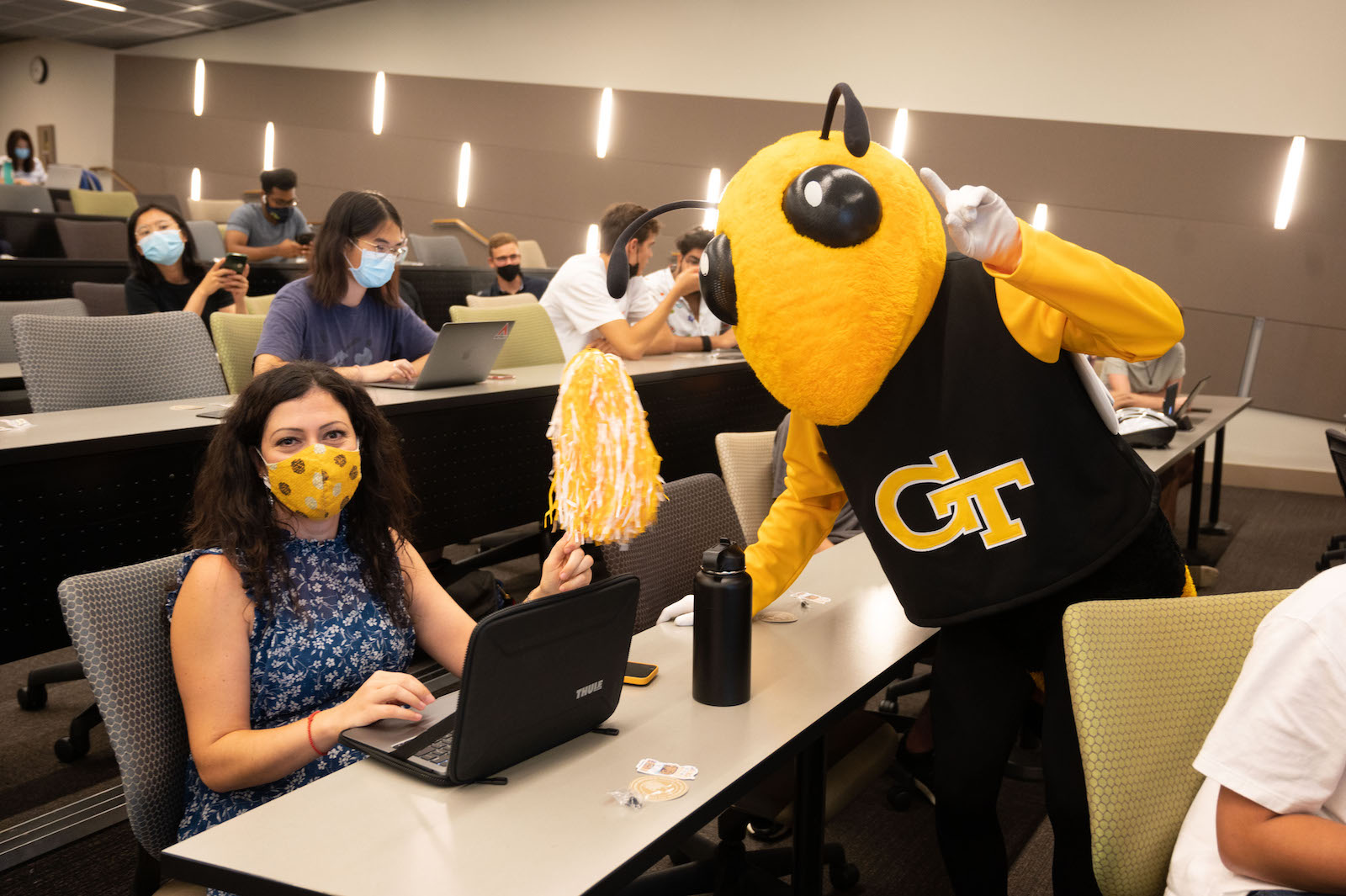 Buzz welcomed students at last fall's Graduate Student Convocation. (Photo by Allison Carter)
Jan 14, 2022 — Atlanta, GA
As a continuation of Georgia Tech's focus on Living Our Values Every Day (L.O.V.E. GT), the Institute is soliciting feedback on how well we are demonstrating the behaviors and practices set forth by our stated values. Students are our top priority. Survey input from students will help identify the areas within our culture where we are succeeding as well as where there are opportunities for improvement. Faculty and staff were surveyed in December.
The survey will take no more than 10 – 15 minutes, and all responses will remain anonymous. It will be accessible until the close of business on Friday, Jan. 28.