Georgia Tech Graduates Dance Alongside Beyoncé at Oscars
Yellow Jackets Raianna Brown and Makeda Cyrus represent on global stage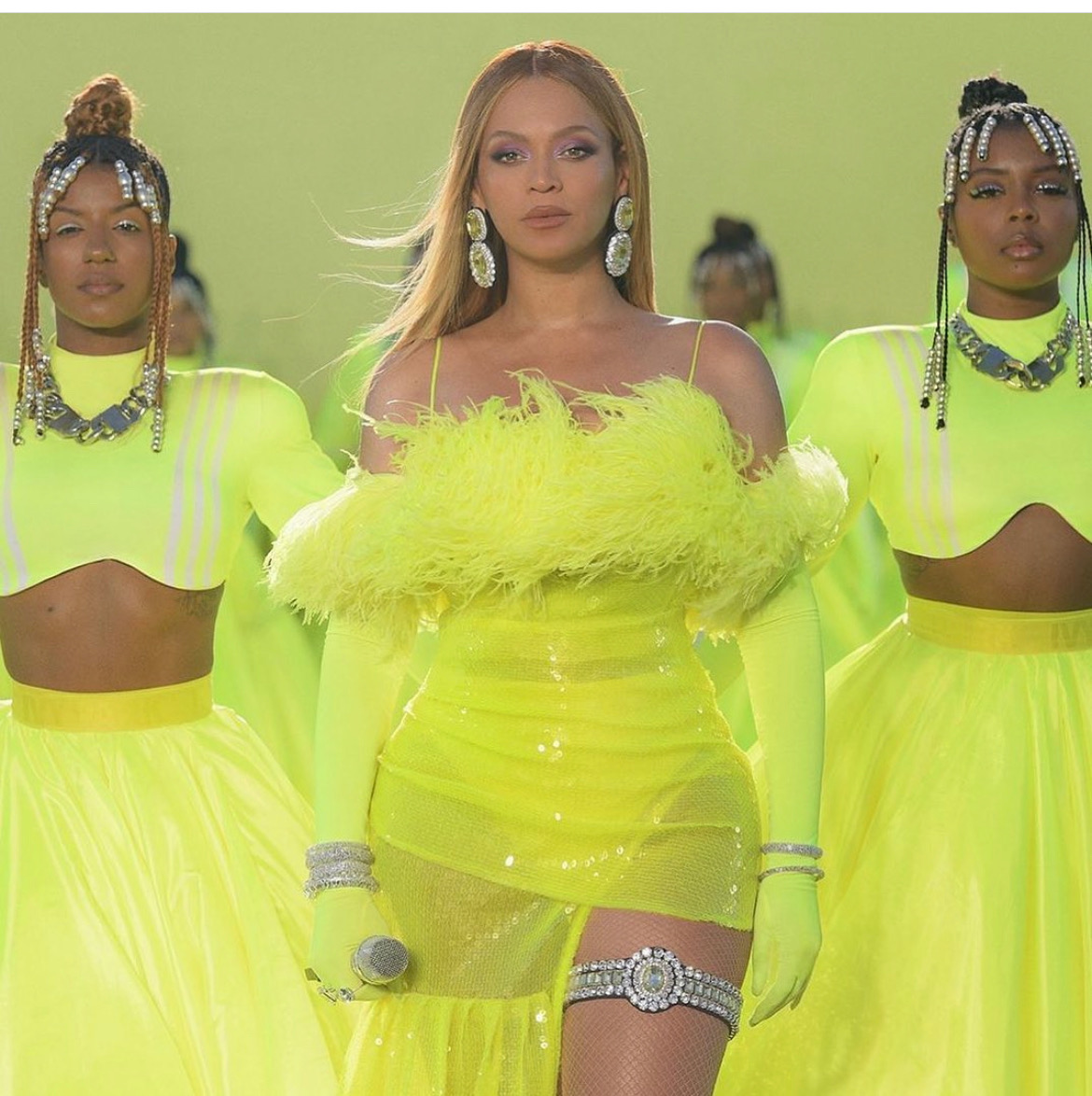 Raianna Brown (pictured left here) and Makeda Cyrus danced alongside Beyoncé in a performance that opened the 2022 Oscars.
Mar 28, 2022 — Atlanta, GA
Two Georgia Tech alumnae made a big splash on a global stage last night.
Raianna Brown and Makeda Cyrus danced alongside Beyoncé in a performance that opened the Oscars.
Brown was lined up right next to the pop music icon in the opening sequence. Cyrus was also one of the dozens of dancers wearing tennis ball-green costumes. Beyoncé was performing her Oscar-nominated original song Be Alive from the movie soundtrack of King Richard, a biography of Richard Williams, father of Grand Slam tennis champions Venus and Serena Williams.
"I'm just so grateful," Brown posted on her Instagram account referring to being part of the performance. Speaking of Instagram, Raianna is standing just to the left of Beyoncé in the artist's official post of the performance–an Instagram photo that has received more than 3 million likes.
It isn't the first time Brown has danced on a national stage though. In 2020, she danced alongside Shakira and Jennifer Lopez in the Super Bowl LIV halftime show.
But she says this is her first performance in Los Angeles and her first chance to dance at an awards show. Brown earned her degree from Georgia Tech in industrial engineering and has continued working as the lead software developer for consulting firm CMB Global Partners — while advancing her dancing career as well.
Cyrus, also prominently part of the elaborate choreography sequence that kicked off the Oscars, was a dancer at Georgia Tech, too, as well as Ms. Georgia Tech in 2010. She earned her degree in civil engineering. After working in the corporate world for several years, she pivoted to become a professional dancer and has performed with Mandy Moore, LL Cool J, and Pharrell Williams, and has been seen on Netflix, NBC's The Voice, and the American Music Awards. Like Brown, Cyrus has also performed at the Super Bowl halftime show; she did it this year with Mary J. Blige.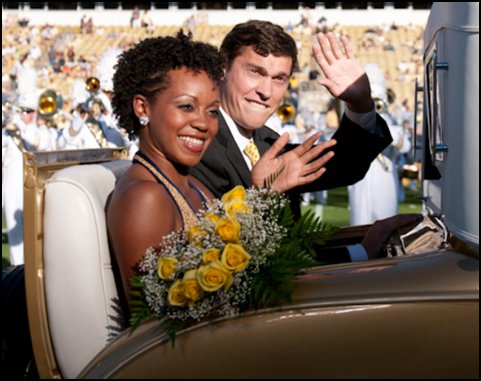 Makeda Cyrus, an engineering graduate who danced alongside Beyoncé at the Oscars, was also Ms. Georgia Tech 2010.