Georgia Tech Professor Laurie Garrow Offers 5 Tips for Airline Travel This Summer
Aviation expert weighs in on how to make the most of the travel experience this summer.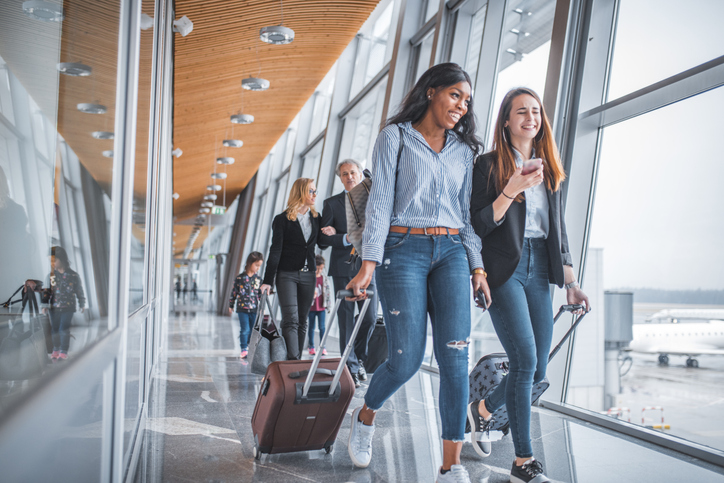 May 05, 2022
— Atlanta, GA
Book early and check often. Many airlines have waived their exchange fees, so if the price of a ticket goes down after booking, you can exchange it and use the cost difference as a future flight credit. 
Check before you drive. Airports are among the hardest hit by labor shortages. Check your airport's parking lot availability before deciding on transportation. 
Remember rideshare rates. With the high cost of fuel and a shortage of Uber and Lyft drivers, be sure to check those rates and plan ahead. 
Prepare to be patient — lines will be long. The airline industry is seeing a huge surge in demand, but many airports are short-staffed. Expect to wait longer at security checkpoints, ticketing counters, and baggage claim. 
Covid-19 changed travel. Your travel experience will not be the same as pre-pandemic travel. Delays, staffing shortages, price increases, and new policies mean that travelers should do their best to be patient and plan ahead. 
Professor Laurie Garrow is co-director of the Center for Urban and Regional Air Mobility at Georgia Tech. She is an expert in aviation, travel behavior, and data analytics. Laurie offers insight into travel demand, airline operations, and tips for consumer travel planning. She was featured in a CNN Travel article, published on April 27, 2022, taking a look at the surprising reasons Atlanta's airport is the world's busiest. 
An excerpt:
Having Delta Air Lines' world headquarters in Atlanta is a benefit, too.
"I do view the innovations of Delta as a local carrier in the area throughout the years to have propelled or maintained Atlanta as the No. 1 airport," Garrow said.
"Delta in 1955 was the carrier that created the hub and spoke network. So they were the innovators of that concept — using the spokes to bring all those passengers into a hub, allowing them to transfer" on to other destinations.
Growth helped, too. Through mergers, Delta Air Lines could expand internationally.
"They have a lot of joint venture relationships with international carriers that help them build up an international network and again bring passengers into Atlanta as the gateway for other travel into the U.S., or vice versa. Take the people from multiple locations in the U.S., filter them through Atlanta to then go internationally."