Title IX made a monumental impact on the quest for equality and continues to do so half a century later.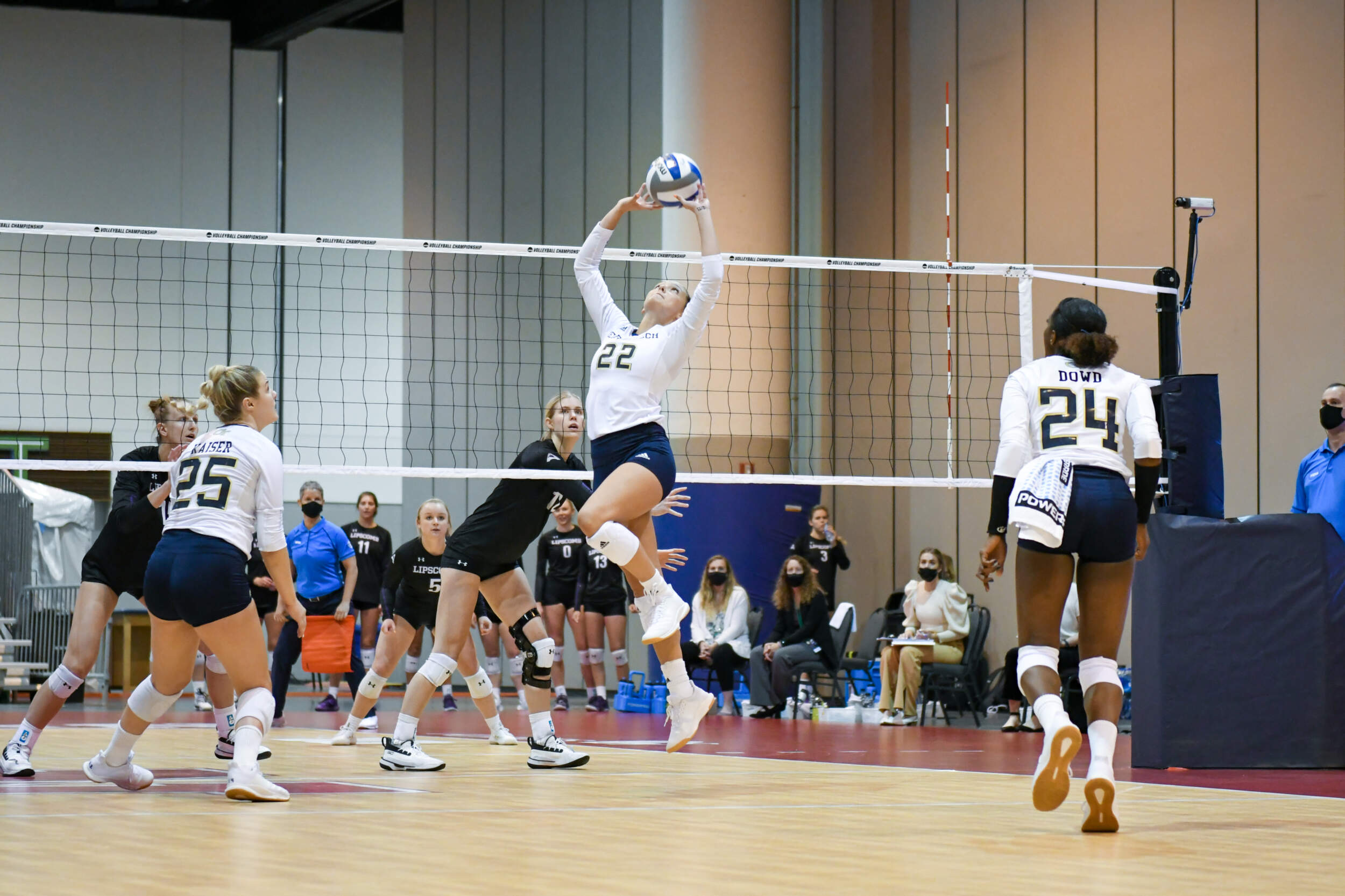 Much of the attention on Title IX focuses on opportunities for women to participate in athletics.
Jun 21, 2022
— Atlanta, GA
Title IX — the federal law that prevents discrimination based on sex by any education program receiving federal funds — turns 50 on June 23. The clause, part of the education legislation passed in 1972, made a monumental impact on the quest for equality and continues to do so half a century later.
"When I was growing up, I didn't have the opportunity to play organized sports. It was for the boys," said Nell Fortner, Georgia Tech women's basketball head coach. "Now, little girls start playing soccer at age 4 or 5. They get to play T-ball. They get to do everything just like the boys. That was not the world I grew up in, and it's really cool to see."
Although Title IX was implemented too late to affect Fortner's early years, it has played a big role in her adulthood.
"I hate to even think about having to spend my whole life without Title IX because it gave me my career," she said. "It gave me tremendous opportunities, from coaching the 2000 Olympics team to traveling the world playing sports against the best women's teams. Without Title IX, I would have had none of those opportunities."  
Much of the attention on Title IX focuses on opportunities for women to participate in athletics. But the law also prohibits sex discrimination, which has been defined to include sexual assault and sexual harassment, as well as sex-based discrimination in a school's courses, programs, and activities. The law also prohibits discrimination based on pregnancy.
"The federal government identified that women were dropping out or were being told to leave because they were pregnant," said Alexis Martinez, Georgia Tech's executive director of Equity and Compliance Programs. "Title IX put in protections in the education space that made it illegal to remove a woman from their job or from school because she was pregnant. In higher education we work with pregnant students to help them finish their studies." 
Title IX also increased conversations and actions involving parity for women who were earning degrees and applying for faculty positions.
"Women wanted placement in the same kinds of job opportunities as men," Martinez said. "Instead of being offered lecture or adjunct positions, they wanted full professor positions, and they deserved them because they were doing the same work. And then with the same titles, you want the same pay. So, all of that is also covered under Title IX."
There are also provisions for access to scholarships and financial aid, as well as housing to ensure there is no discrimination based on sex.
"At Georgia Tech, there was a particular focus on STEM fields. The federal government recognized that women were not going into science, engineering, and math. So, they included a particular focus in the legislation to make sure that women were given access to those fields," Martinez said.
Over the last 50 years, progress has been made toward equity, but there is still more to be done, according to Joeleen Akin, senior associate athletic director for student-athlete development and senior woman administrator for the Georgia Tech Athletic Association.
"It's always going to be a work in progress," said Akin, who, as senior woman administrator, holds the highest female position on the Athletic Association staff. She oversees volleyball, women's basketball, men's and women's swimming and diving, softball, and men's golf, as well as other departments such as sports medicine, student-athlete development, and player development.
"Most of the time I'm in the room when decisions are made," she said. "Todd Stansbury, director of Athletics, is inclusive, welcoming, and empowering. He really values the role of the senior woman administrator and makes sure that I'm involved in decision making, which is very important."
When it comes to what's next for Title IX, Akin is keeping an eye on the NCAA's name, image, and likeness (NIL) policy, which will allow college athletes to monetize their success on the field through brand partnerships.
"There's a lot of uncertainty regarding how NIL will affect Title IX. How will it affect women, and how are we going to continue to provide equitable opportunities to women as well? What is it going to look like two years from now?" she asks.
Student-athletes are also top of mind for Aileen Morales, Georgia Tech head softball coach, who grew up with Title IX as the norm.
"Gender should never limit your opportunities," she said. "Title IX is good for everyone because it provides similar opportunities regardless of gender. We're very appreciative of the women who paved the way before us, pushing for legislation, and then continuing to fight for opportunities for women in sports and in education."
Morales said a benefit of Title IX that is sometimes overlooked is how it helps student-athletes after graduation.
"Being part of a team teaches student-athletes how to work with others and how to deal with adversity. When they go out into the world, the experience will help them to lead people and navigate challenges."  
Note: The Library, the Athletic Association, and the Equity and Compliance Programs office are designing a graphic panel exhibit to celebrate the 50th anniversary of Title IX, which will open in early August and run through December.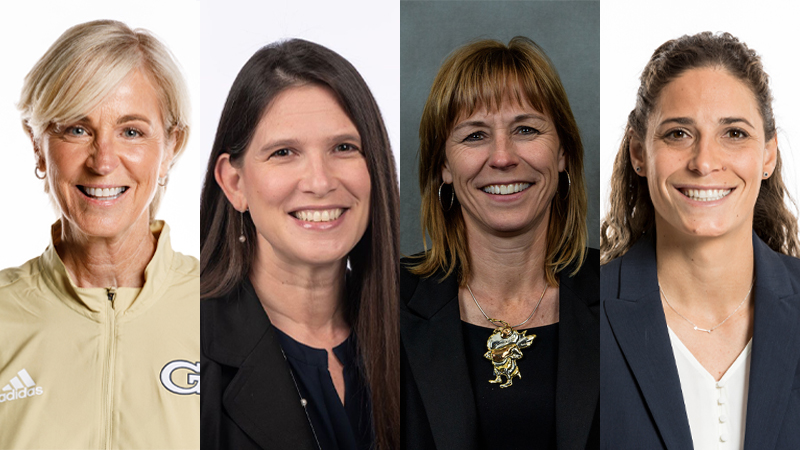 Coach Nell Fortner, Alexis Martinez, Joeleen Akin, and Coach Aileen Morales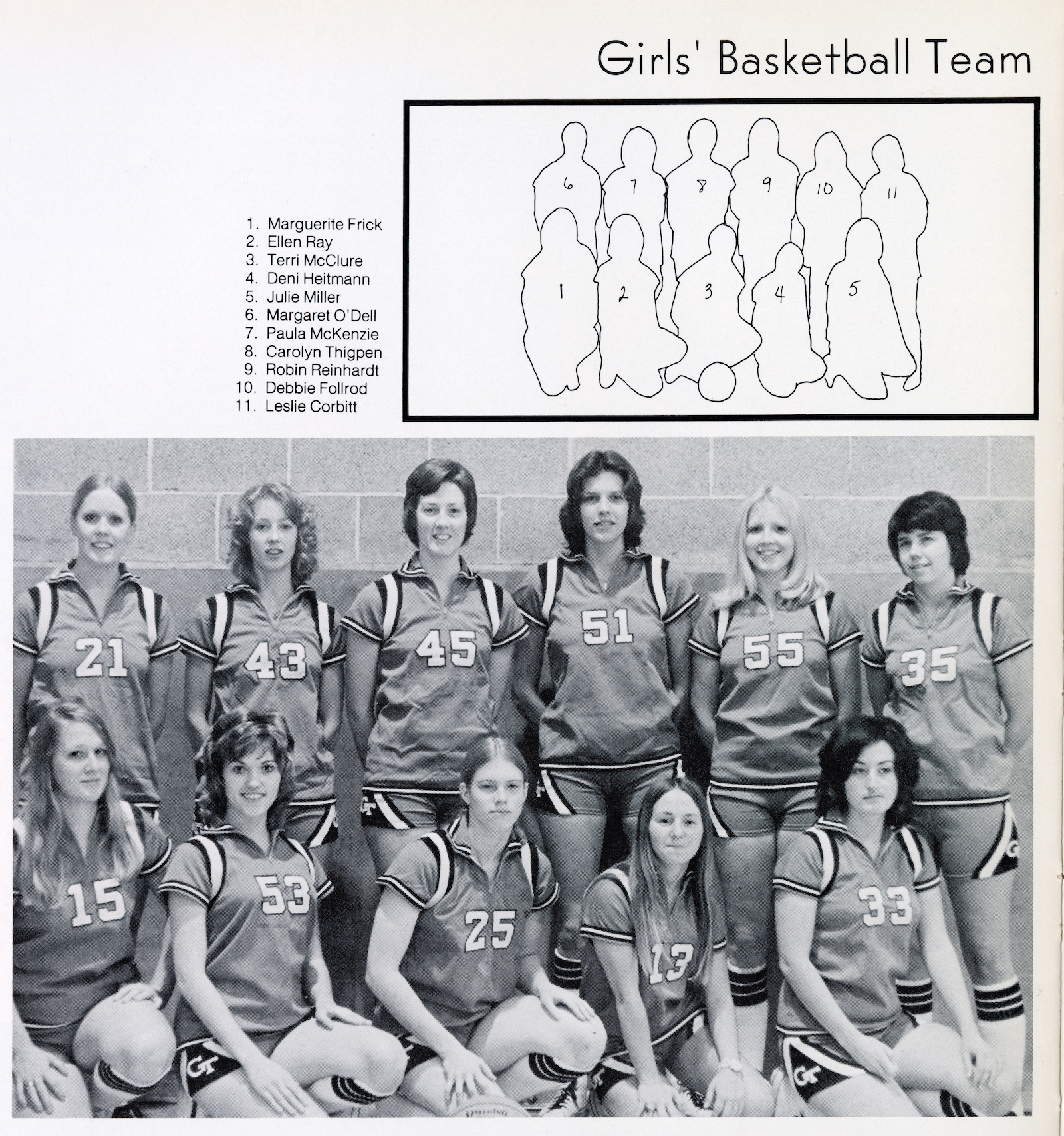 Photo of Georgia Tech's first women's basketball team (from The Blueprint, 1975)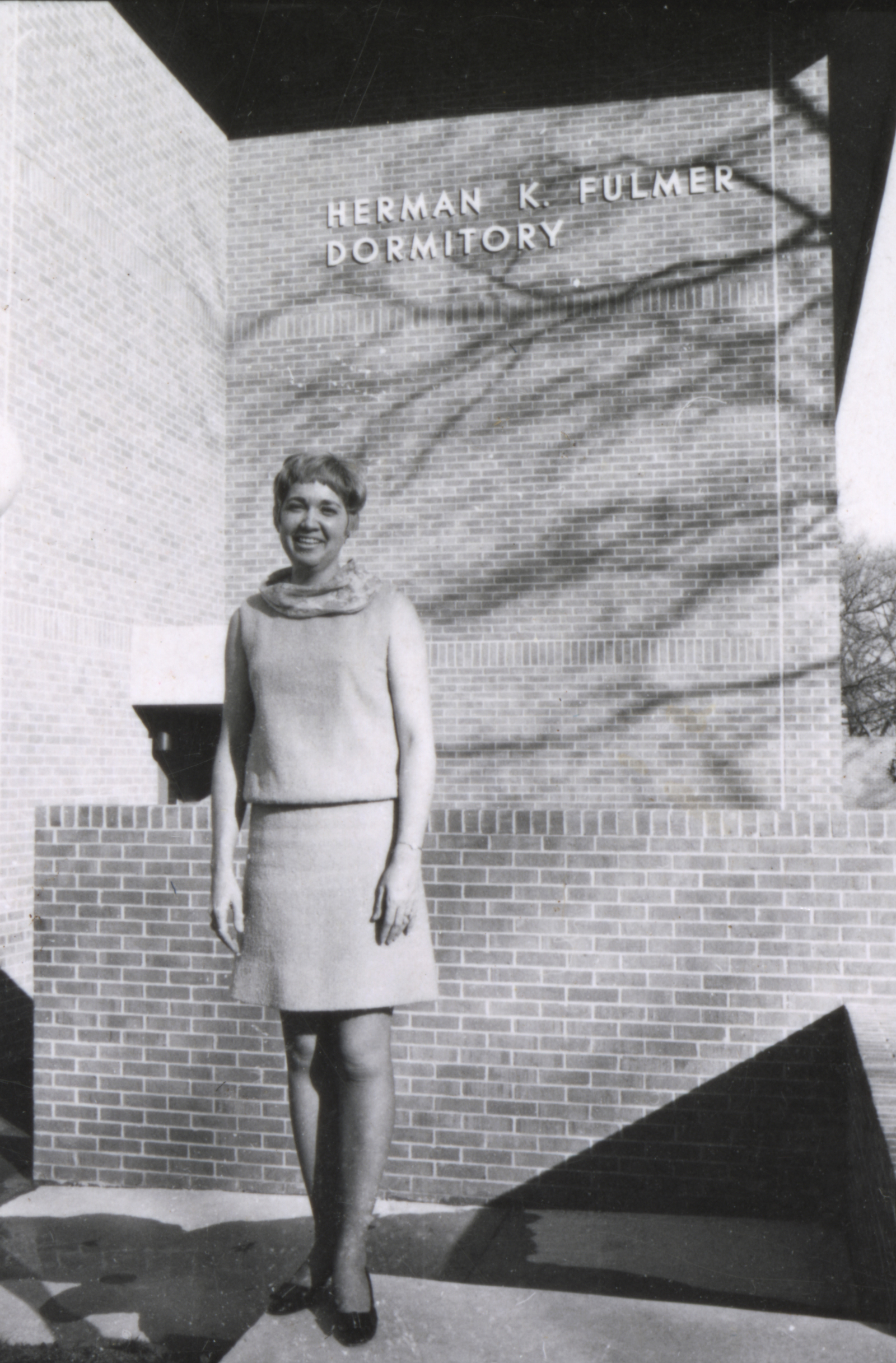 Judith Priddy, Dean of Women Students, in front of Fulmer Hall, Georgia Tech's first residence hall for women (circa 1970)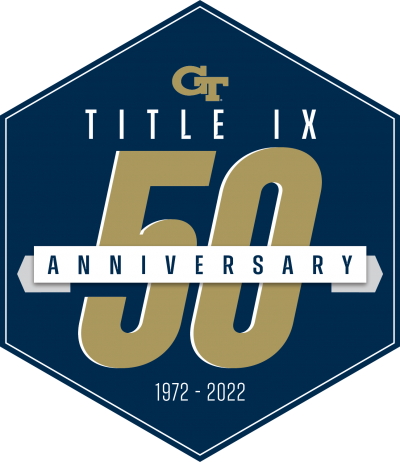 Title IX anniversary logo