Danette Joslyn-Gaul Named General Counsel and Vice President for Ethics, Compliance and Legal Affairs
Joslyn-Gaul will assume her new role in September.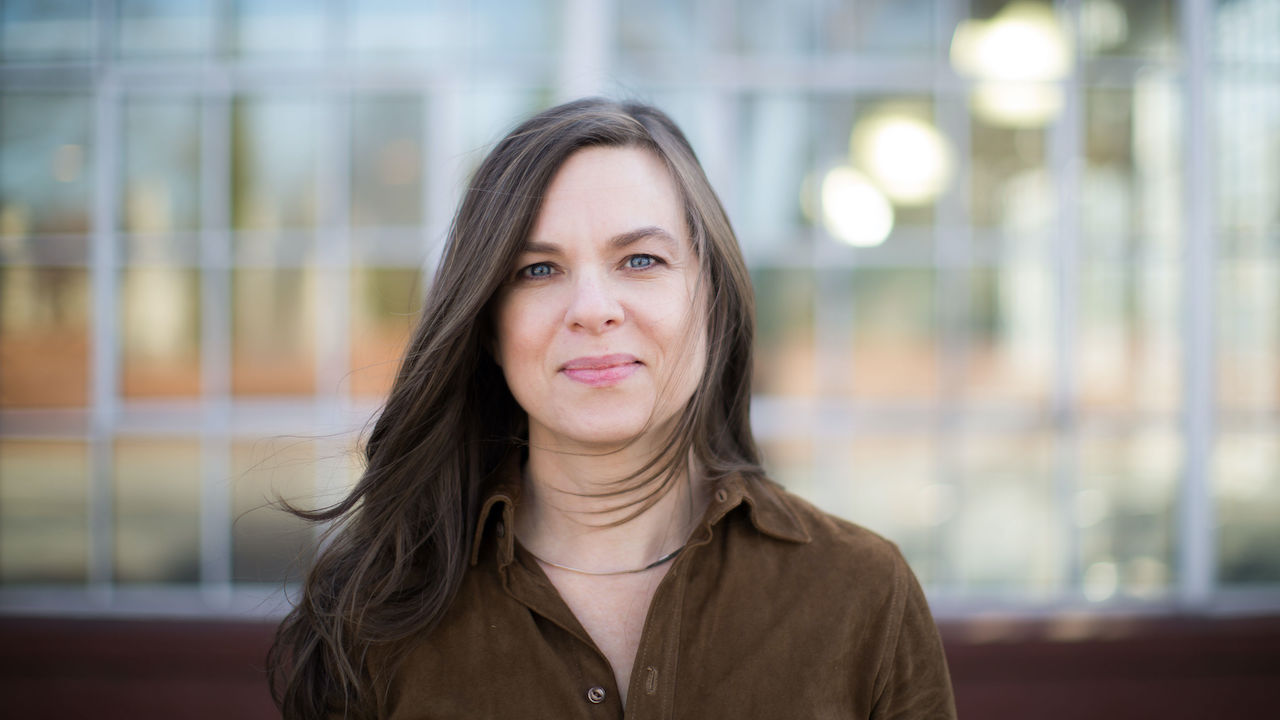 Danette Joslyn-Gaul 
Aug 18, 2022
— Atlanta, GA
The Georgia Institute of Technology has named Danette Joslyn-Gaul as its new general counsel and vice president for Ethics, Compliance and Legal Affairs, effective Sept. 19.
Joslyn-Gaul joins Georgia Tech from Pearson, a multi-national corporation based in the U.K. whose purpose is to add life to a lifetime of learning. With more than 20,000 employees, Pearson is the world's leading learning company, serving customers in nearly 200 countries with digital content, assessments, and data in the areas of English language learning, higher education, virtual learning, workforce skills, and assessments and qualifications. She has been at Pearson since 2014, most recently serving as chief compliance officer and a member of Pearson's legal leadership team, where her work focused on anti-bribery and corruption, trade sanctions, investigations, and a transformation of the global compliance function. Before serving as their chief compliance officer, she served as vice president of Global Compliance as well as vice president, senior counsel for North America, among other roles.
"Danette Joslyn-Gaul brings to Tech an incredible wealth of experience and knowledge, and I am excited to welcome her as our next general counsel and vice president for Ethics, Compliance and Legal Affairs," said President Ángel Cabrera. "Her impressive background includes service in both the private and public sectors, including to the state of Georgia. This will position her well in the role, and I look forward to working with her as a member of my leadership team."
As general counsel and vice president for Ethics, Compliance and Legal Affairs, Joslyn-Gaul will serve as a member of President Cabrera's cabinet and oversee the Office of the General Counsel by providing leadership, oversight, and direction on all legal and ethics matters for Georgia Tech, managing an office of 45 employees, and managing issues related to risk, compliance, legal affairs, employment, intellectual property, and litigation, as well as related community and government relations issues, as they arise. 
Joslyn-Gaul's career spans nearly three decades, including service to two Georgia governors. Notably, she was one of the youngest attorneys to ever serve as executive counsel to Georgia Gov. Zell Miller. As part of the Miller administration, she worked closely with the General Assembly to codify the HOPE Scholarship, among other initiatives, and helped with the implementation of the governor's plan to diversify the judiciary in the state of Georgia. 
She then served as director of State Affairs at Emory University, where her leadership efforts saw increased funding for Grady Hospital, passage of research confidentiality legislation, and the launch of a strategic plan for the Georgia Cancer Coalition. She would later serve as the first general counsel and head of government relations for the Georgia Technology Authority. She then joined Wimberly, Lawson, Steckel, Schneider & Stine, P.C., a management-side labor and employment firm and became partner. Her tenure there included cases before federal and state courts, hearings, trials, mediations, arbitrations, and arguments before the 11th U.S. Circuit Court of Appeals. She holds a bachelor's degree in International Studies and Spanish from Rhodes College and a Juris Doctor from Emory University School of Law.
"I am so honored and excited for the opportunity to come to Georgia Tech at such an important time for the Institute, the City of Atlanta, and the State of Georgia," said Joslyn-Gaul. "I very much look forward to working with the President, his Cabinet, the Ethics, Compliance and Legal Affairs teams, and the Institute to implement its bold strategic plan in a sustainable way."
She is a nationally and internationally recognized expert and leader. She was the recipient of Lawyer Monthly Magazine's "Women in Law Awards-Global Compliance" in 2020 and was a finalist for the Women in Compliance Awards' "Chief Compliance Officer, Large Company" in 2019 and 2020. Additionally, she was awarded the Top Compliance Counsel's "First Chair Award" in 2019 and was a finalist for Women in Compliance Awards' "In-House Compliance Team of the Year" in 2018. She was also the recipient of several corporate honors connected to her leadership at Pearson, including leadership development programs, and she was named "Business Partner of the Year" by Pearson Canada in 2016. 
Joslyn-Gaul and her husband, Jon, also a lawyer, have been married for 27 years. They have three children, including a Georgia Tech graduate with a B.S. in Computer Science and another recent graduate from the University of Georgia with a double major in International Relations and German. Their youngest is a rising second-year at the University of Virginia. 
Her selection follows a national search chaired by Frank Neville, senior vice president for Strategic Initiatives and Chief of Staff. Kathleen Gosden has served as interim general counsel and vice president for Ethics and Compliance since February.
"I offer my thanks to Kathleen for her excellent and invaluable leadership as interim during this transition period," said Cabrera. "I am grateful, too, to the members of the search committee for a job well done."