To the Moon, Back, and Beyond
The Artemis I rocket launch is a major step in NASA's return to Earth's moon. Hear from seven Georgia Tech experts on why we're going and what we might find, the science and politics of space, and predictions on the broader future of space exploration.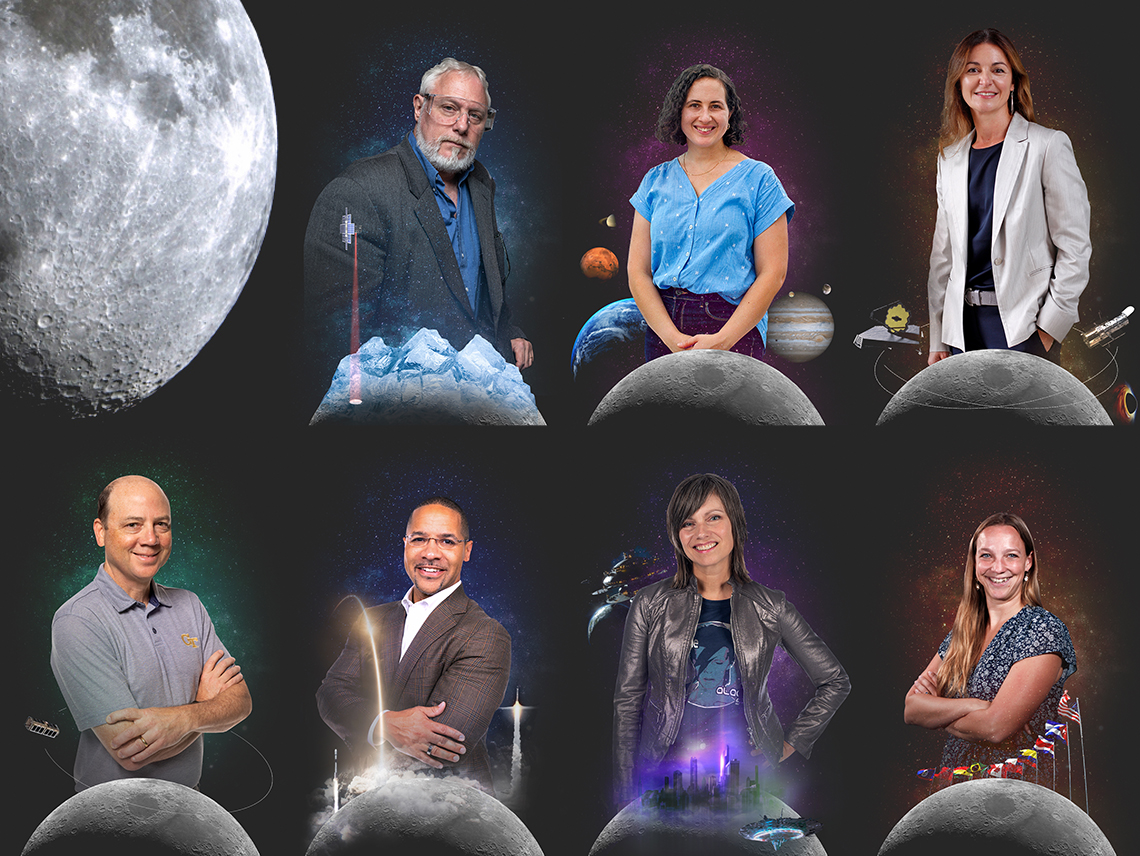 Georgia Tech researchers from the Colleges of Sciences, Engineering, and Ivan Allen Liberal Arts, each superimposed over a partially shaded Moon.
Nov 16, 2022 — Atlanta, GA