An EXCEL Program Love Story
Elliott and Alex met through the Georgia Tech EXCEL program, a four-year college certificate program for students with intellectual and developmental disabilities but now are set to marry in 2024.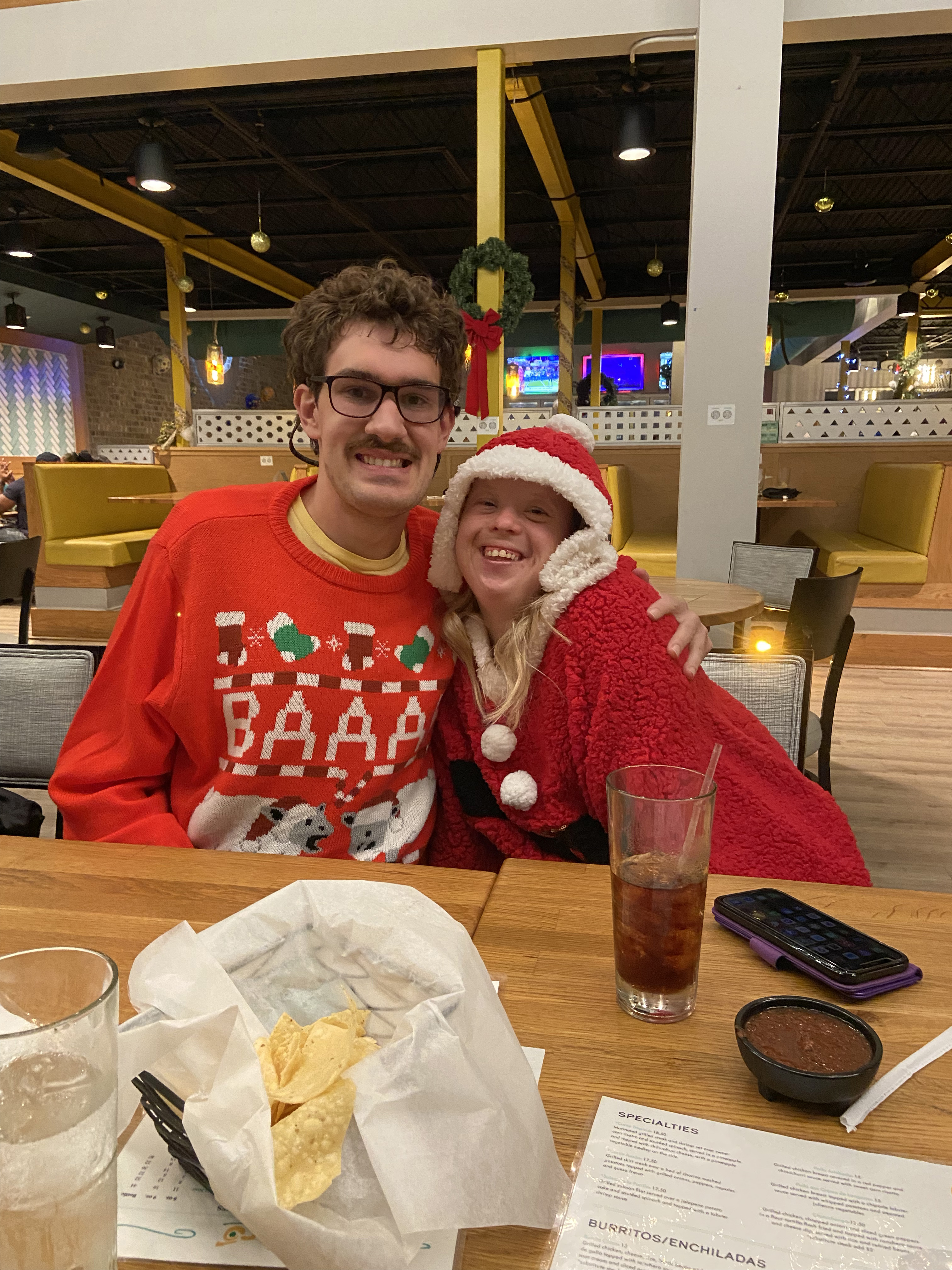 Apr 13, 2023
Alex Goodman and Elliott Smith, two graduates of Georgia Tech's EXCEL Program, found more than academic success while completing their education. The two also found love.
The Expanding Career, Education, and Leadership Opportunities (EXCEL) Program is a four-year college certificate program for students with intellectual and developmental disabilities. Founded in 2014, EXCEL expands opportunities for its graduates, awarding two separate certificates, one in 'Academic Enrichment' and the other in 'Social Growth.' Goodman enrolled in EXCEL two years before Smith, but once the two met, they became inseparable. Smith fondly remembers their first date in 2019 at Moe's in Tech Square. "I just loved how we seemed to never run out of things to talk about and how much we had in common," Smith explained.
They currently work as teacher's assistants — yet another area the two have in common. Smith works at the Phase Family Learning Center, while Goodman, a member of EXCEL's first graduating class in 2020, works with Joseph Sams School.
Goodman and Smith both grew up just outside of metro Atlanta, in Fayetteville and Alpharetta, respectively. The proximity to home, combined with the obvious benefits of the EXCEL Program, led their parents to recommend EXCEL to them. Now, years later, both families are all happy with that decision.
Of course, the Covid pandemic and accompanying lockdown presented certain challenges to the students' academic and personal lives. But with the help of EXCEL, the couple was able to successfully navigate life — and their romantic relationship. The two credit EXCEL for not only helping them acquire new job skills but also for helping them become more independent.
"I loved all of the teachers. They were all really great the way they taught me something new every semester and always presented new opportunities. I mean, there's really nothing not to love. " Goodman said.
In November 2022, they got engaged when Smith proposed under the holiday lights at the Atlanta Botanical Gardens. 
The couple plans to marry in 2024 at The Biltmore Hotel, near Georgia Tech's campus.