Georgia Tech Digital Media Artists Showcased in Atlanta Billboard Exhibit
Digital artworks by Georgia Tech faculty and students were featured in an outdoor digital exhibit in Atlanta this summer.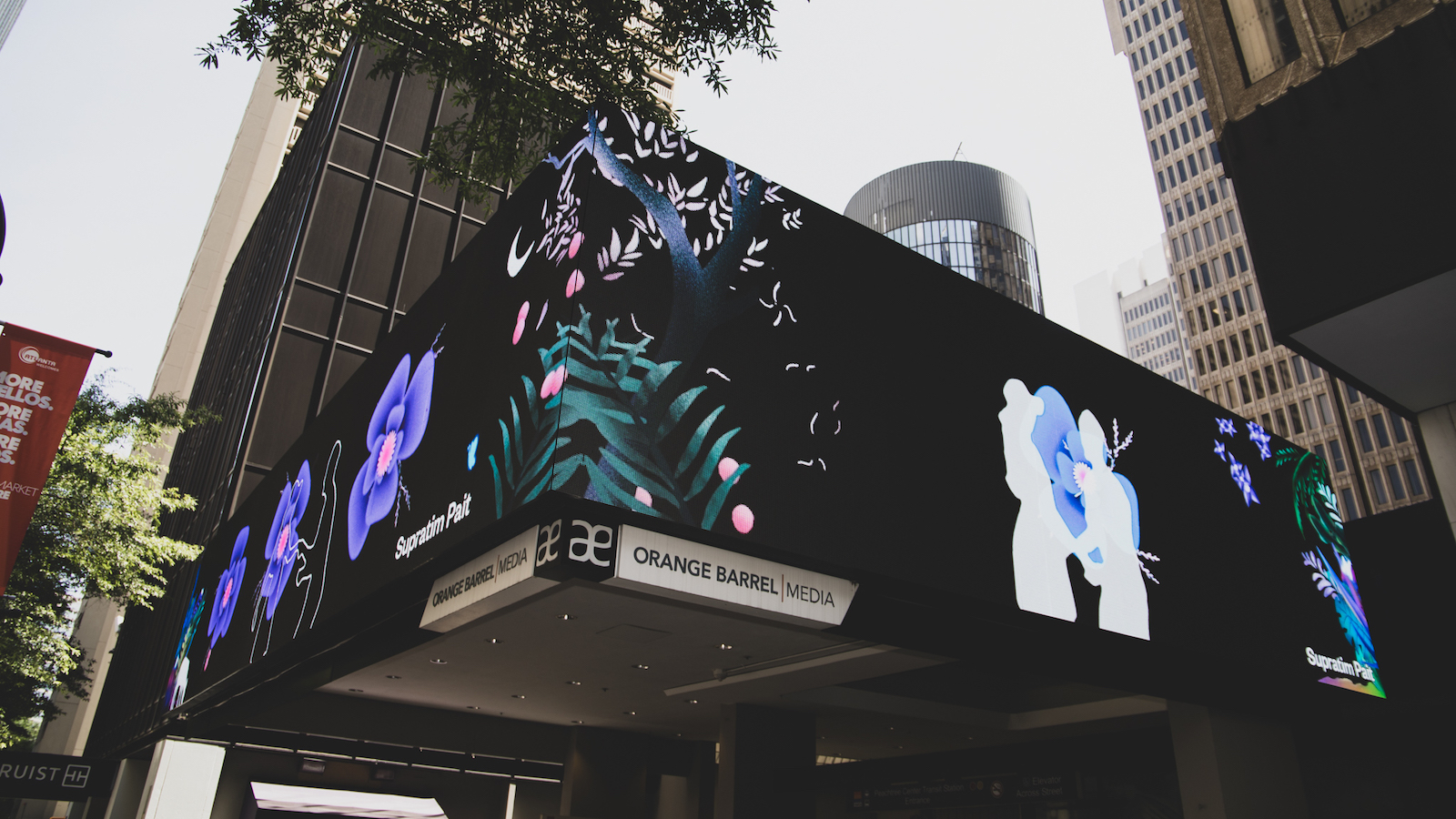 Digital Media master's student Supratim Pait created the artwork Close for a billboard media exhibition in Atlanta during June and July 2023.
Aug 02, 2023
During June and July, artworks by faculty and students in the School of Literature, Media, and Communication were on display on four digital billboards across downtown Atlanta, encouraging passersby to reflect on sustainability and the complex, interdependent relationship between humanity and the natural world. To learn more, read the full story.
The outdoor digital exhibit, entitled Extension of Nature, is part of a series of exhibits curated by Georgia Tech's Birney Roberts. The next exhibition in the series, Extension of Community, will be held on campus this fall.