Georgia Tech Welcomes New First-Year and Transfer Students
The undergraduate population at Tech now exceeds 19,000 for the first time.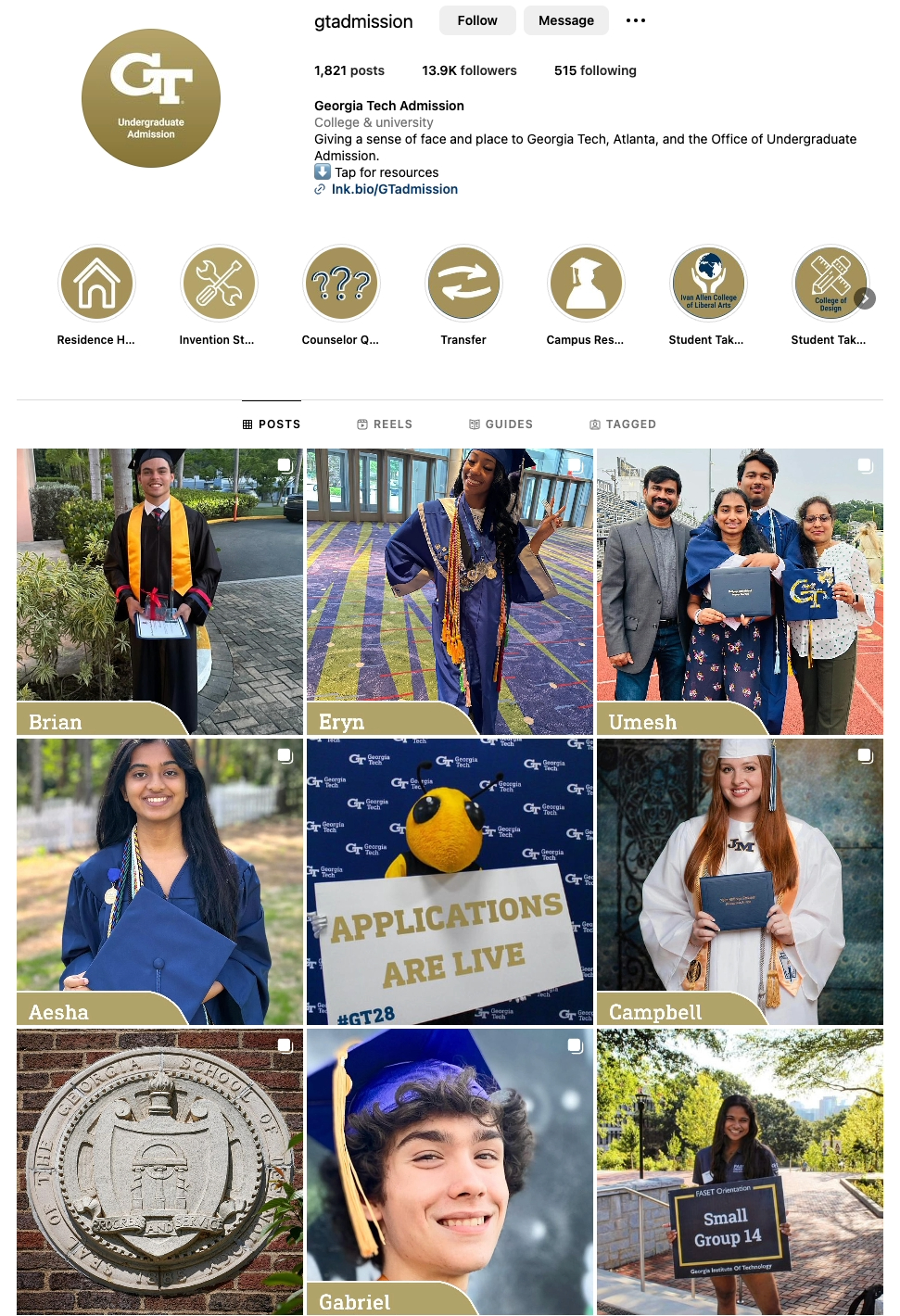 Aug 23, 2023
This summer and fall, approximately 4,900 new students joined the Georgia Tech community. Comprised of over 1,100 transfer students and nearly 3,800 first-year students, this group brings Tech's total number of undergraduates to a new record high of over 19,000. 
"Expanding access is one of the primary focus areas of Georgia Tech's strategic plan because the education, network, and experiences we provide are invaluable," said Rick Clark, assistant vice provost and executive director of Undergraduate Admission. "During President Cabrera's tenure, we have consistently sought to grow our first-year class, our undergraduate population, as well as the range of backgrounds and interests represented among our student body. As a result, our first-year group of nearly 3,800 is 23% bigger than it was five years ago." 
These students hail from 113 counties across Georgia, with 13% coming from rural areas of the state. Fifteen percent of the class are first-generation college students, with neither parent having graduated from college. 
"Our primary obligation is to serve the state of Georgia through community partnerships, outreach programs, and research." said Clark. "In Undergraduate Admission and Enrollment Management, we prioritize Georgians, which is why our admit rate for students from Georgia is more than three times greater than it is for nonresidents. This year, nearly 12,000 Georgia undergraduates will study at Tech — over 2,000 more than when President Cabrera arrived on campus in 2019." 
This year also broke records for transfer students, who make up over a quarter of new undergraduates. Seventy percent of transfer students came in through a transfer pathway program, a unique offering to assist those students interested in transferring. Transfer students come from 250 colleges across 38 states, representing 38 community colleges and 35 colleges in the state of Georgia. 
"I'm incredibly proud of the fact that Tech, unlike most elite schools in the nation, has committed to ensuring that students can transfer here through a variety of pathway programs," said Clark.  
The first-year class of 2027 and new transfer students join an already vibrant student body centered on Tech's commitment to community, service, innovation, and "improving the human condition." Undergraduate Admission now turns its focus to recruiting the class of 2028. 
"I believe, for a variety of reasons, the year ahead will be one of the most important in Tech's history," said Clark. "Ultimately, we will need our entire campus community, including students, staff, faculty, alumni, and donors, to help us meet our goals and fulfill our ambitious and important mission." 
Some 145 of the students new to Tech can be seen on the Georgia Tech Office of Undergraduate Admission (@gtadmission) Instagram, where they shared their hometown and major ahead of arriving on campus. 
Final, official numbers for the incoming class can be found here.