Army Medic to NASA 'Space Plumber': An Army Veteran's Journey at Tech
Corey Crisostomo served as a United States Army medic for seven years, during which he cultivated a love for engineering that brought him to Georgia Tech via the Veterans Transfer Pathway.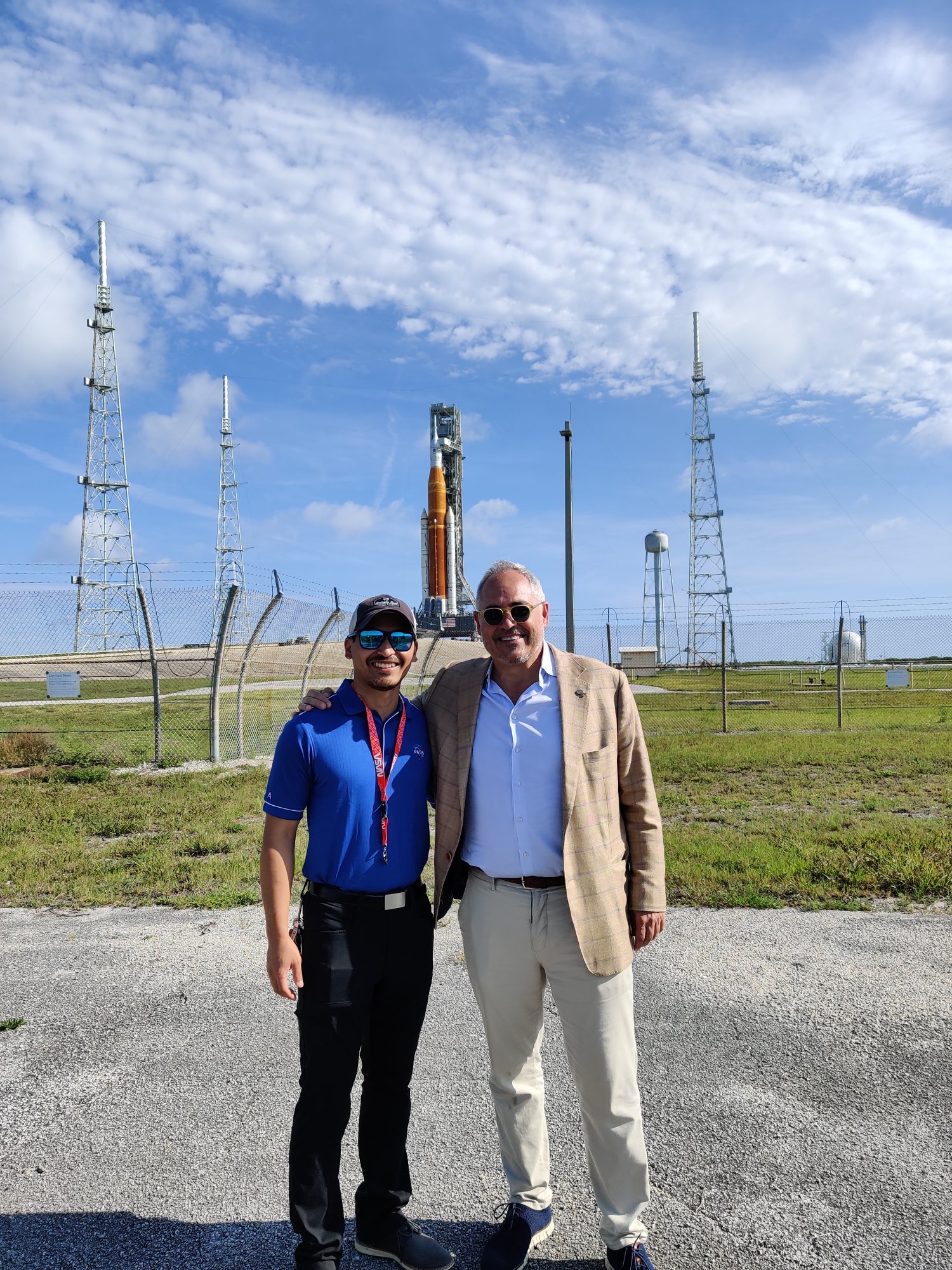 Nov 03, 2023
Corey Crisostomo's passion for engineering first took root on medical calls during his time as a United States Army medic. In his seven years in the Army, Crisostomo often found himself fiddling with medical devices and thinking about how designs could be improved for the medics to use more effectively.
"I remember being on medical calls and messing with the equipment," recalled Crisostomo. "I'd be thinking, who designed this? It doesn't do what we need it to. This was made by someone who only thinks they know what we do."
So, when his time in the Army ended, Crisostomo was set on pursuing this found interest in engineering. He enrolled at Georgia Southern University to complete his core classes, but Georgia Tech was always his end goal for its reputation in the engineering field.
After a year, he transferred to Tech as a mechanical engineering major via the Veterans Transfer Pathway, a program that assists veterans who have completed active duty within the past five years gain admission into Tech.
Crisostomo has now been at Tech for two years and rotates between semesters of classes and working as a NASA Pathways intern. In his role at NASA, he works as a cryogenics propulsion specialist on the Artemis Project, a job that others in the unit fondly describe as a "space plumber."
"I make sure that all the valves and pumps involved with fuel delivery work correctly," Crisostomo explained, "essentially making sure that fuel can get to the rocket's engines so that it actually gets up into the air."
The position has been enlightening for Crisostomo, especially when it comes to understanding the breadth of the field of engineering and where it can take him.
"I would love to help Army medics, and the more I think about it, the more I think I might want to follow that path," he said, "whether that be with Army Medical Research or companies that interface with those products."
Aside from attributing the inspiration for his engineering pursuits to his military experience, Crisostomo also credits it with helping him tackle the academic rigor of his Tech coursework.
"My time in the Army gave me the ability to know that I can do hard things," he said. "The military gives you a lot of soft skills that help you frame problems and have a system for approaching a solution. Also, it teaches you how to operate in nearly any environment."
To learn more about Georgia Tech resources for veterans, visit the Veterans Services page and the Veterans Resources Center.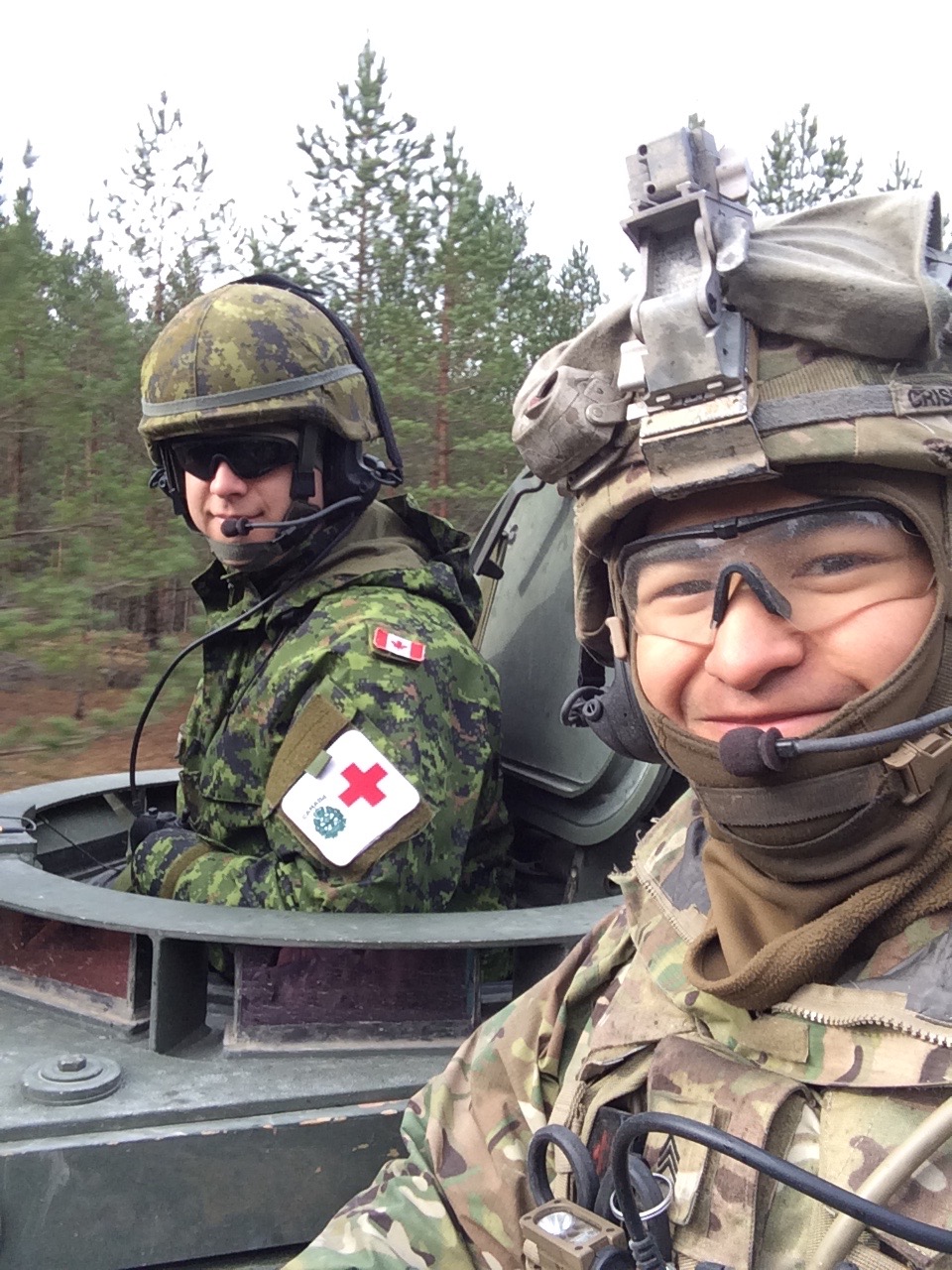 Corey Crisostomo (right) poses for a photo with a friend (left) during his service in the United States Army.