The Month in Photos: March 2022
Astronaut Shane Kimbrough Visits, InVenture Prize, and Guthman Musical Instrument Competition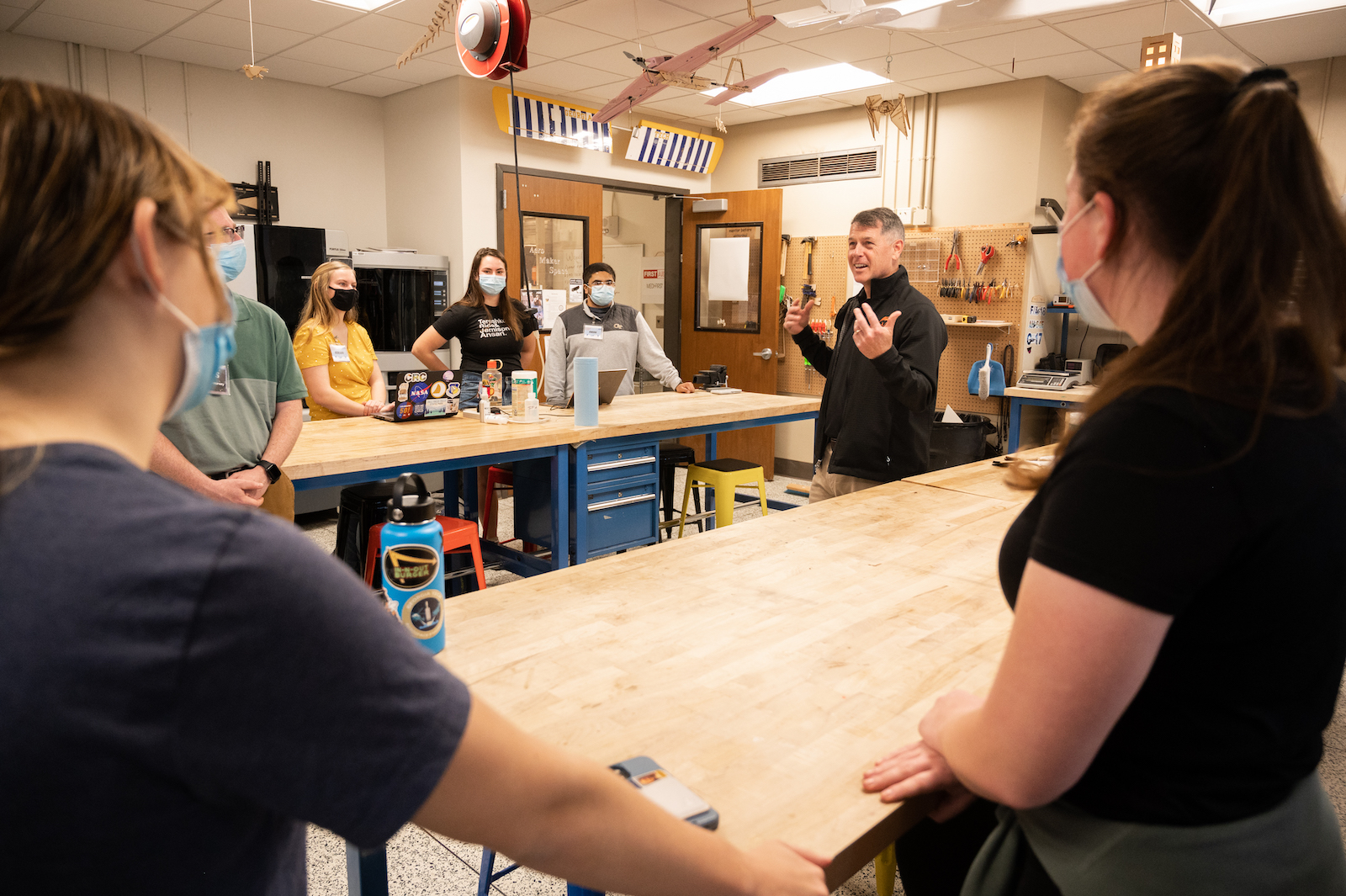 Industrial and systems engineering graduate and NASA astronaut Shane Kimbrough toured the student-led Yang Aero Maker Space on March 4 during a day of events on campus. Kimbrough's visit was his first to Georgia Tech since returning to Earth in November. He spent six months on the International Space Station during his third mission to space. Photo taken by Allison Carter.
Georgia Tech music technology students got a close-up look at some of the world's most innovative instruments during the Guthman Musical Instrument Competition. This year's first place winner (pictured) is the Glissotar, created by Dániel Váczi. The instrument has a magnetic strip that mimics a stringed instrument while still functioning as a woodwind instrument. Photo taken March 11, courtesy of the College of Design.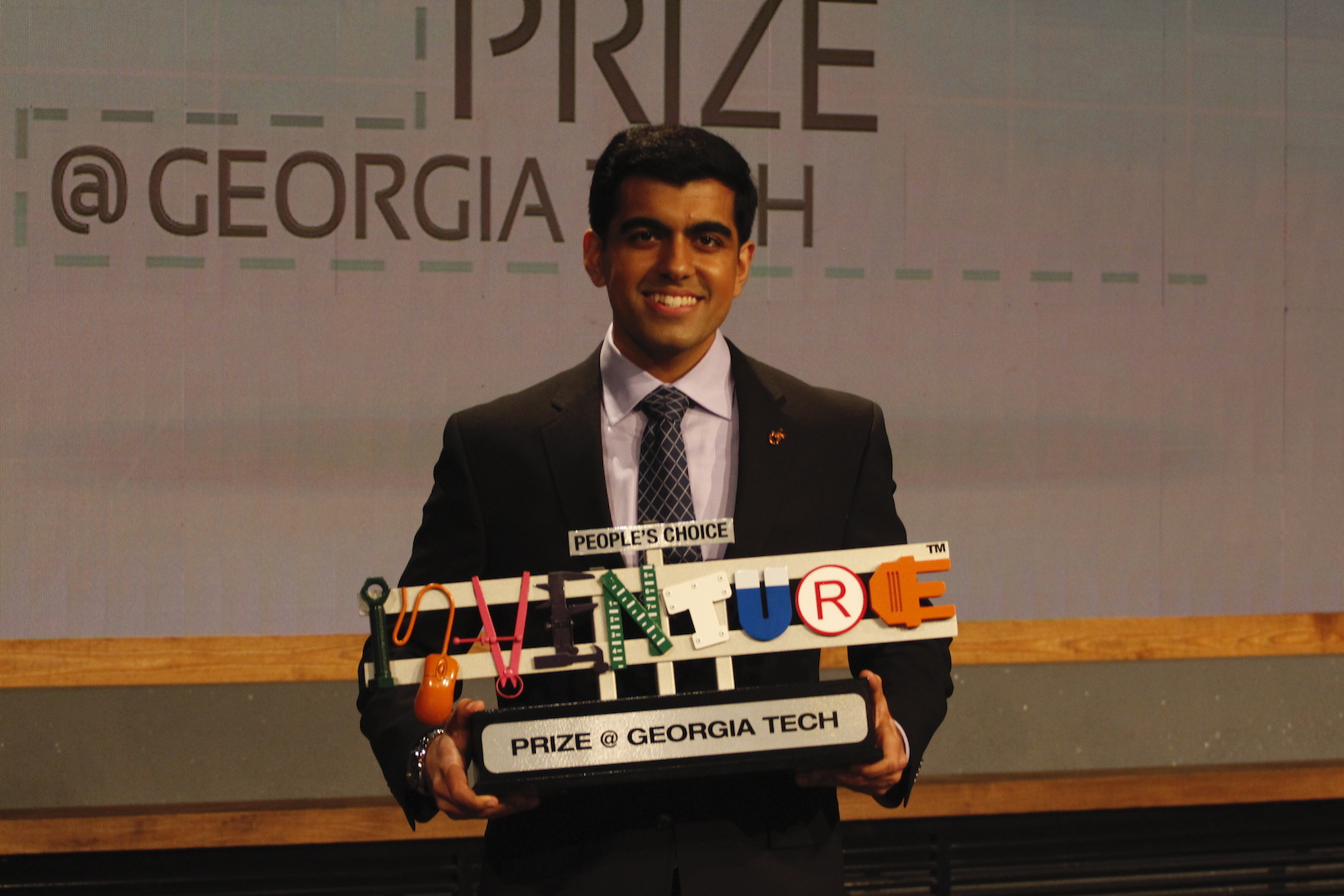 Team Reflex won the People's Choice Award at the 2022 Georgia Tech InVenture Prize. Usman Jamal (pictured) and fellow computer science major Nevin Gilbert developed an emergency medical drone response system to deliver lifesaving medical equipment. The finalists competed in a televised pitch competition that aired live on Georgia Public Broadcasting. Photo taken March 16 by Brice Zimmerman.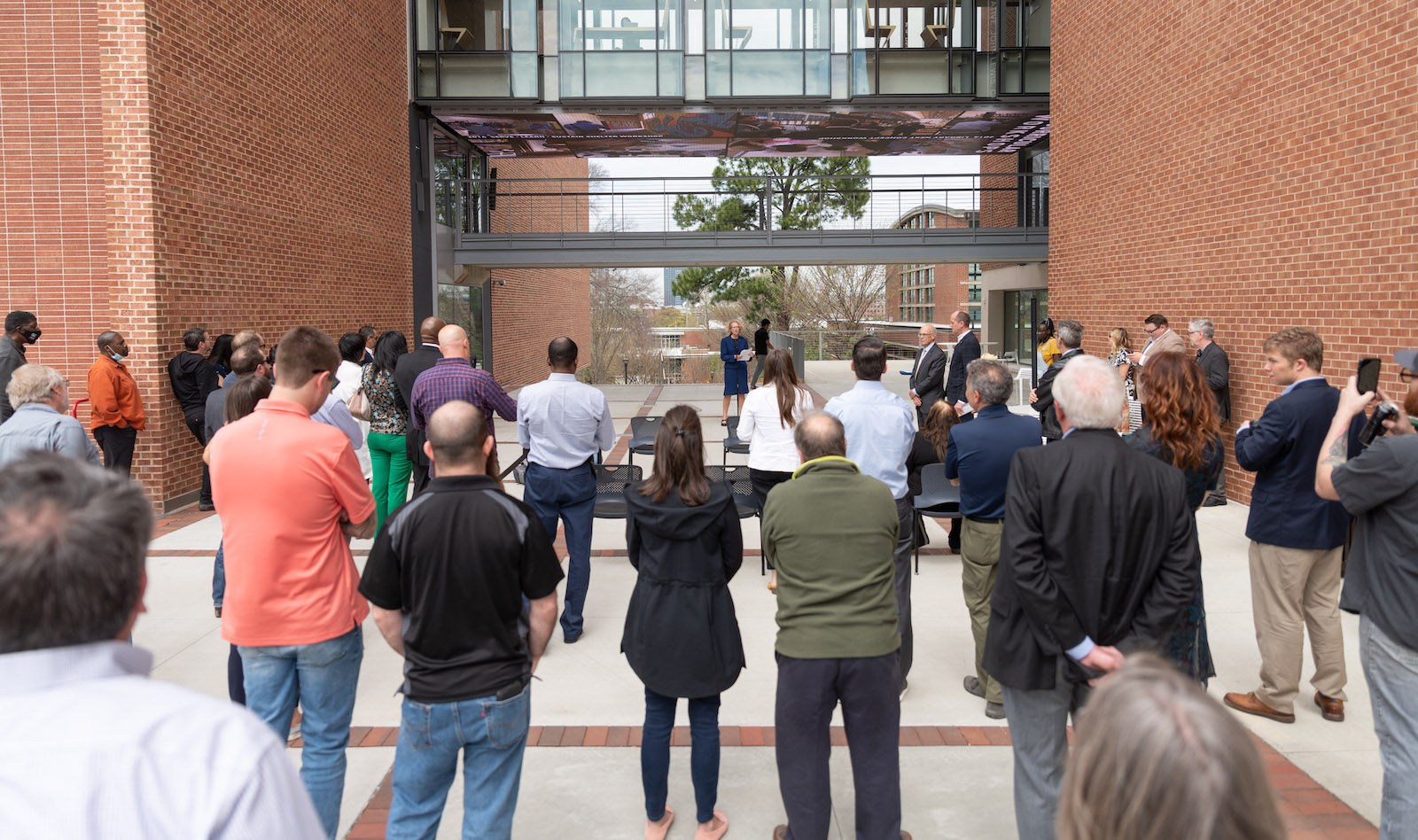 The Georgia Tech Library officially unveiled both the Media Bridge and the Crosland Rooftop art installation on March 30. The Media Bridge (pictured) showcases Tech's culture of research, scholarship, and creativity, and will feature work from across campus. Photo taken by Rob Felt.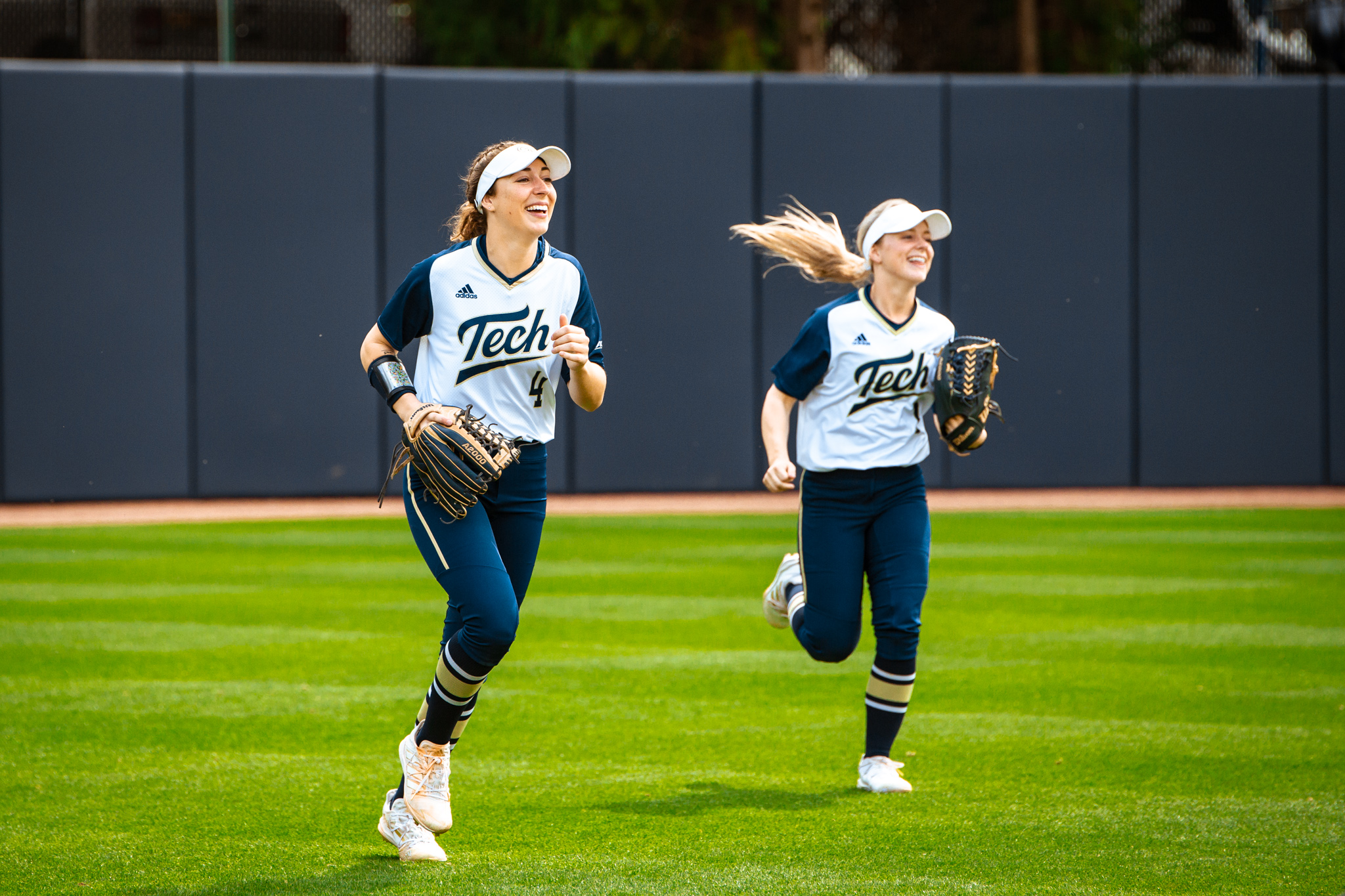 Georgia Tech softball flew past Louisville, 17-5, on Saturday, March 19, earning all 17 runs in the final three innings. Photo courtesy of Georgia Tech Athletics.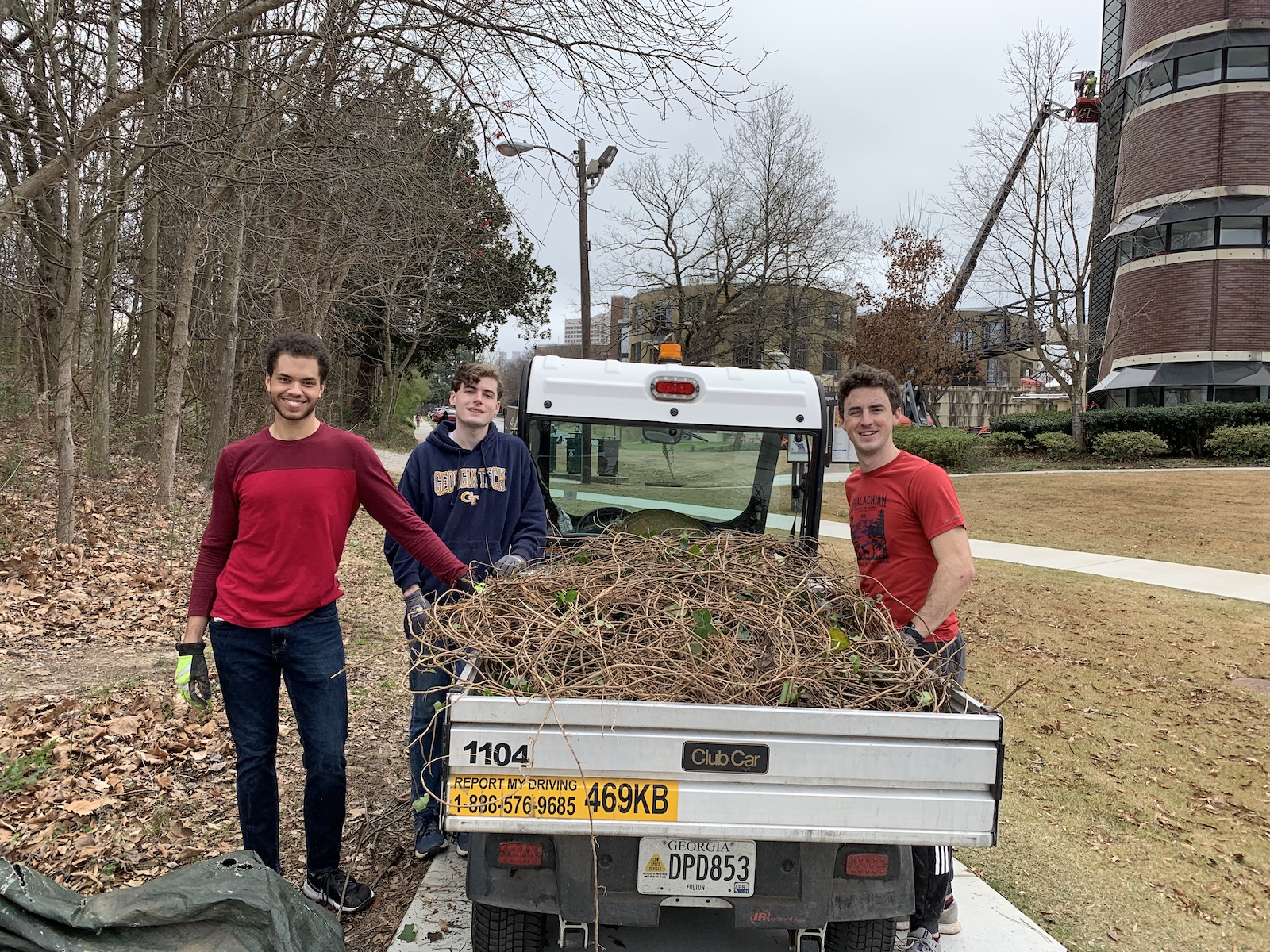 Volunteers removed invasive species, like this English ivy, from the hill near The Kendeda Building for Innovative Sustainable Design. Photo taken March 11 by Steve Place.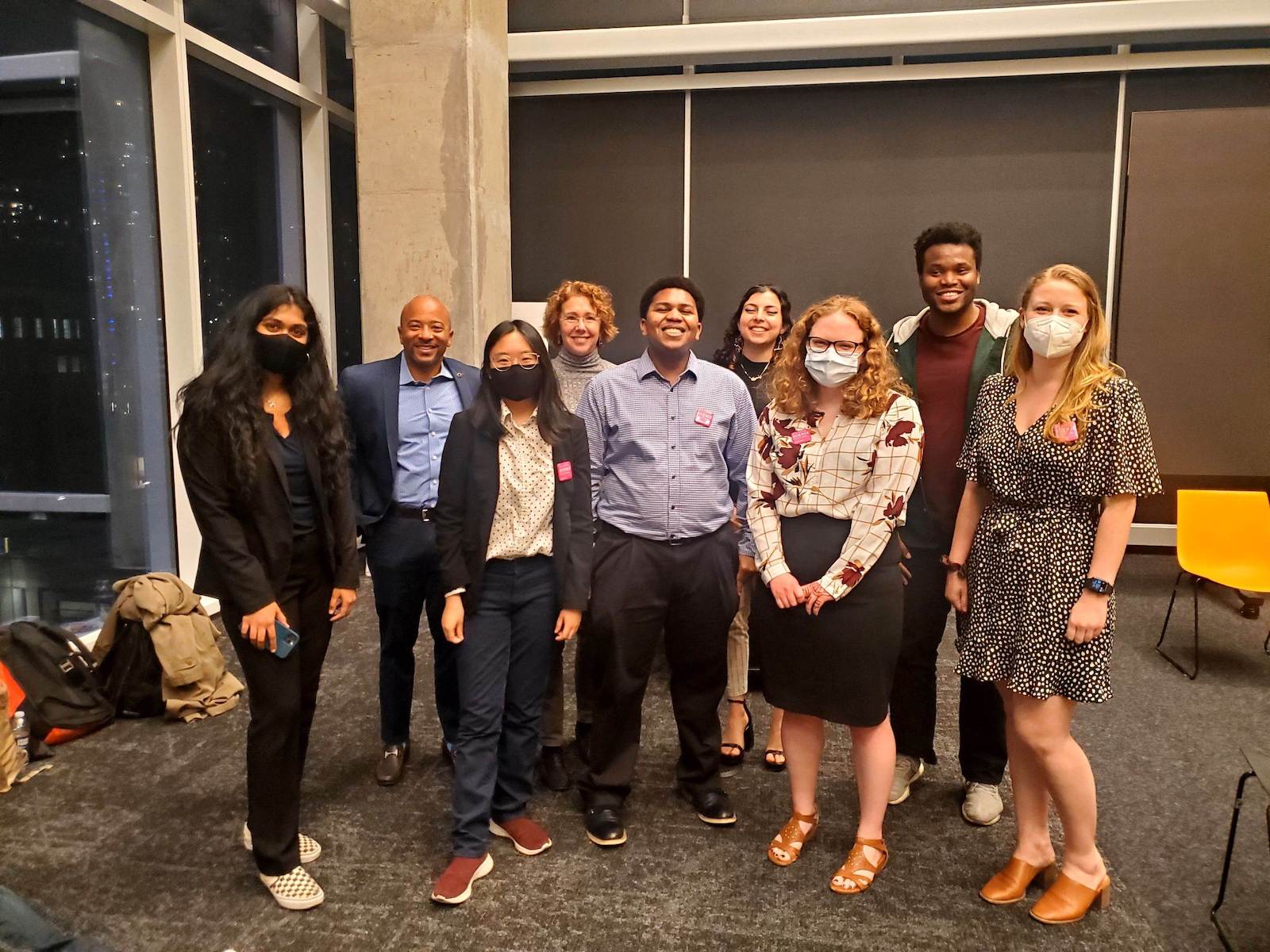 Students, faculty, and alumni from STEM units across Georgia Tech gathered at the Atlanta Science Festival on March 17 for "Tech Talks: Unique and Diverse Perspectives in Science." Speakers (back row, L-R), including Dean of Engineering Raheem Beyah, former astronaut and Georgia Tech alumna Sandra Magnus, Yasmine Bassil, and Kantwon Rogers, shared insights about their science journey, what they plan to do to improve their fields, and how their work will affect lives. The event organizers (front row, L-R) were Anusha Nandam, Claire Deng, Jalen Borne, Lindsay Rogers, and Audra Davidson. Photo courtesy of Jalen Borne.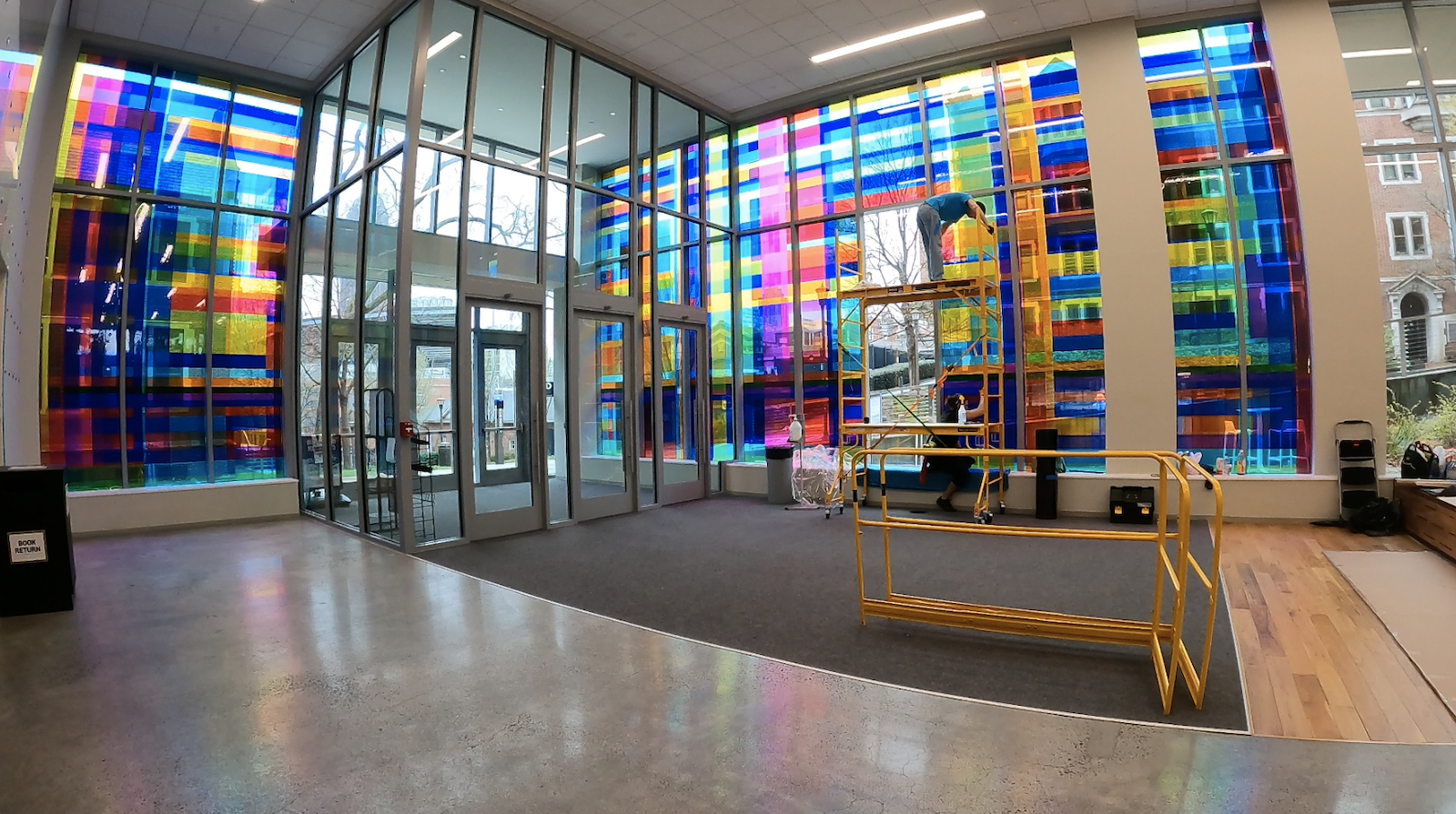 Artwork by Georgia Tech Library Artist-in Residence Deanna Sirlin is installed on the Grove Level of Crosland Tower. Sirlin will talk about the piece, called Watermark, during a reception and presentation on April 13. Photo taken March 28 by Jason Wright.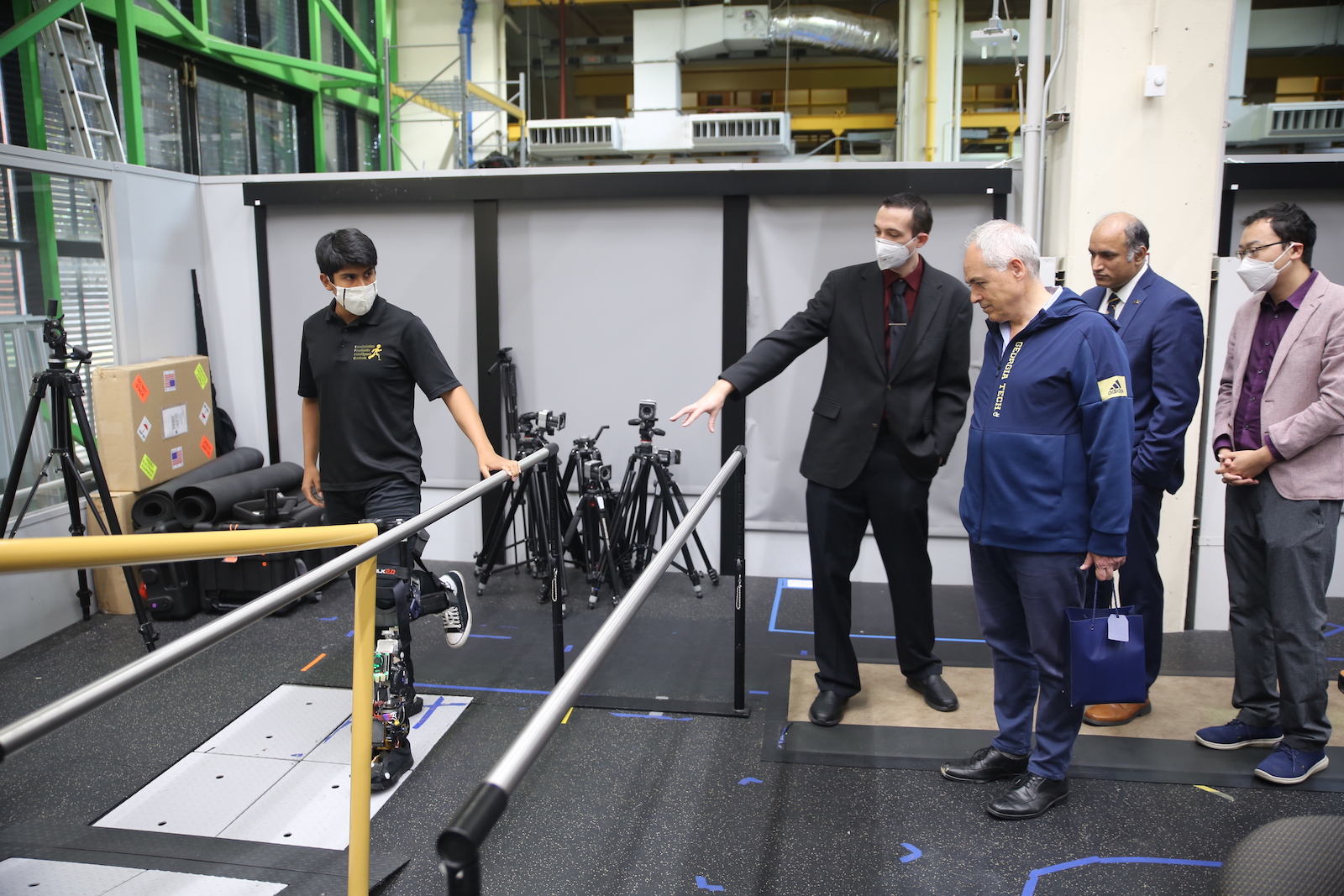 President Ángel Cabrera visited the George W. Woodruff School of Mechanical Engineering and toured the Flowers Invention Studio, Montgomery Machining Mall, and the robotic/human augmentation lab space in the Georgia Tech Manufacturing Institute shared between Professors Aaron Young, Greg Sawicki, and Ye Zhao. The work has multiple applications, including assisting people with impaired mobility such as amputees, veterans, stroke victims, and individuals with cerebral palsy. Photo taken March 18 by Ben Wright.
Credits
Photography: Allison Carter, Rob Felt
Writing/Editing: Victor Rogers, Stacy Braukman