The Month in Photos: January 2023
Rocket Launch, Martin Luther King Jr. Lecture, and Pedestrian Bridge Design Competition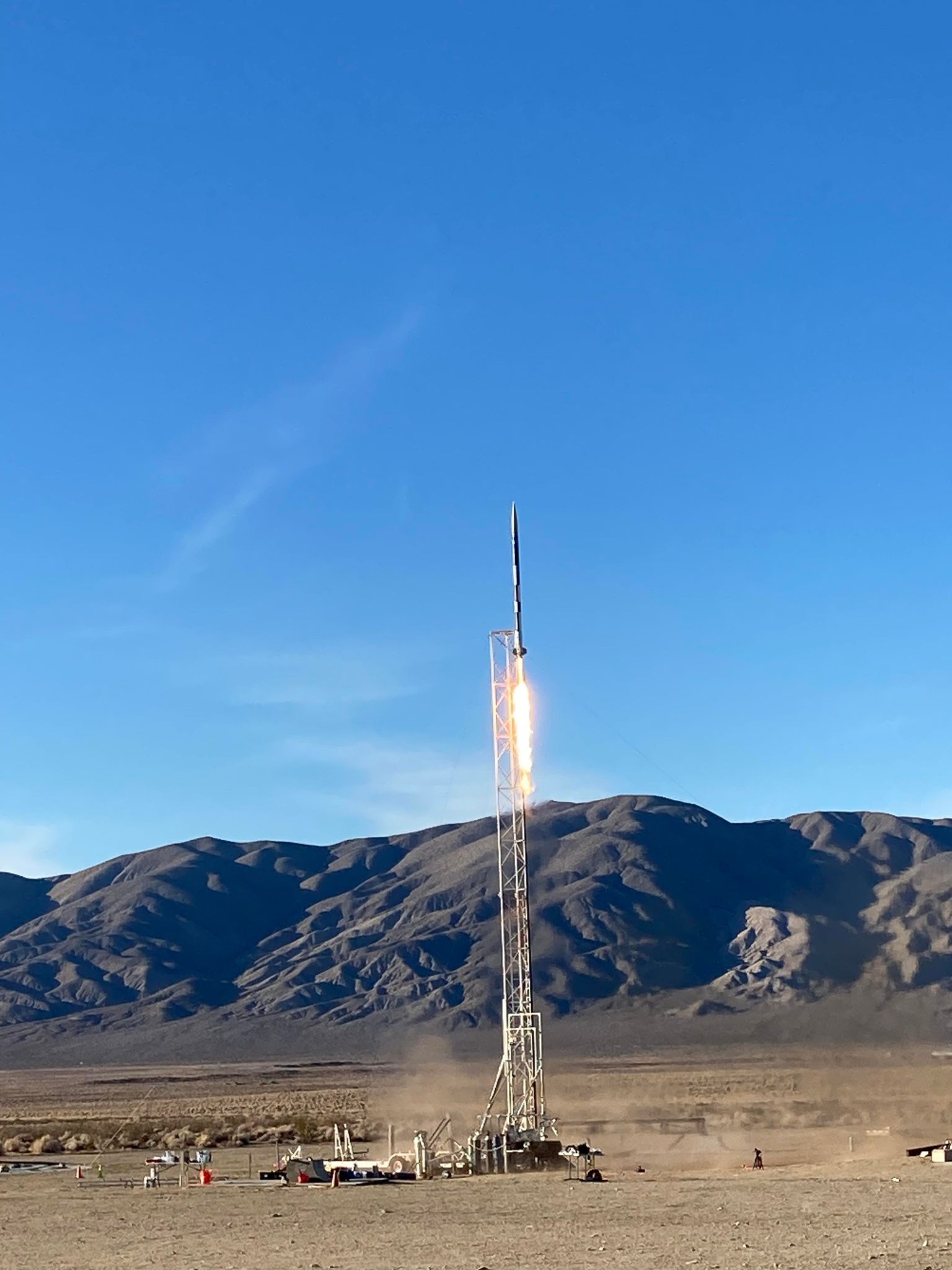 The Yellow Jacket Space Program launched a subscale liquid-fueled rocket in the Mohave Desert. With the successful launch of their proof-of-concept vehicle under their belt, the crew feels they have a head start on their full-scale mission — a planned 40-foot rocket capable of launching 100 km above the Earth. Photo taken Jan. 6 by Tim Putaansuu.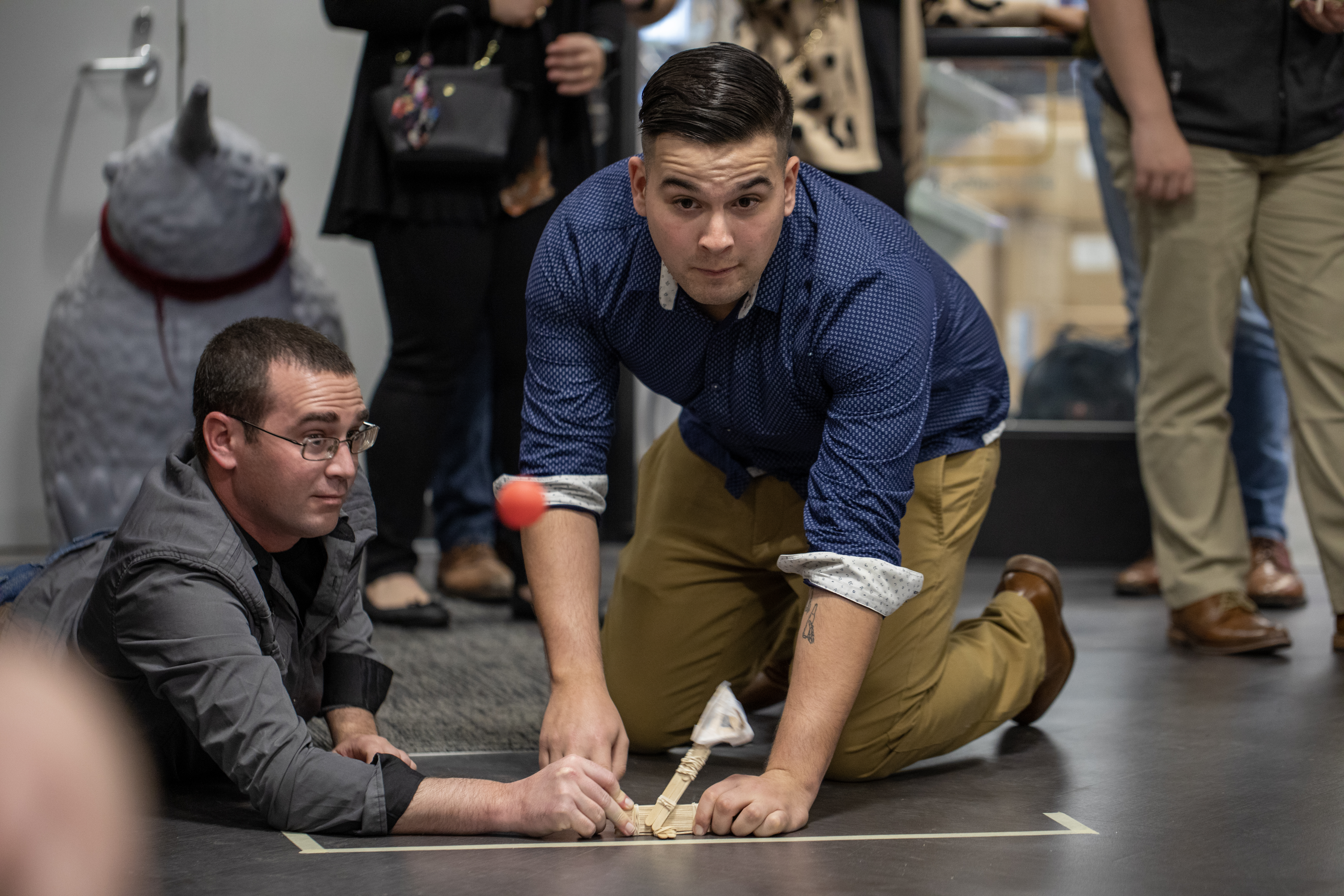 The Georgia Tech Research Institute held the second annual Marne Innovation Workshop, a weekend of collaboration and innovation during which participants in the decoy hackathon developed a real-world solution that the 3rd Infantry Division, based at Fort Stewart, Georgia, can implement into its organization. Pictured are two team members testing their catapult made of popsicle sticks, dowels, and rubber bands. Photo taken Jan. 8 by Sean McNeil.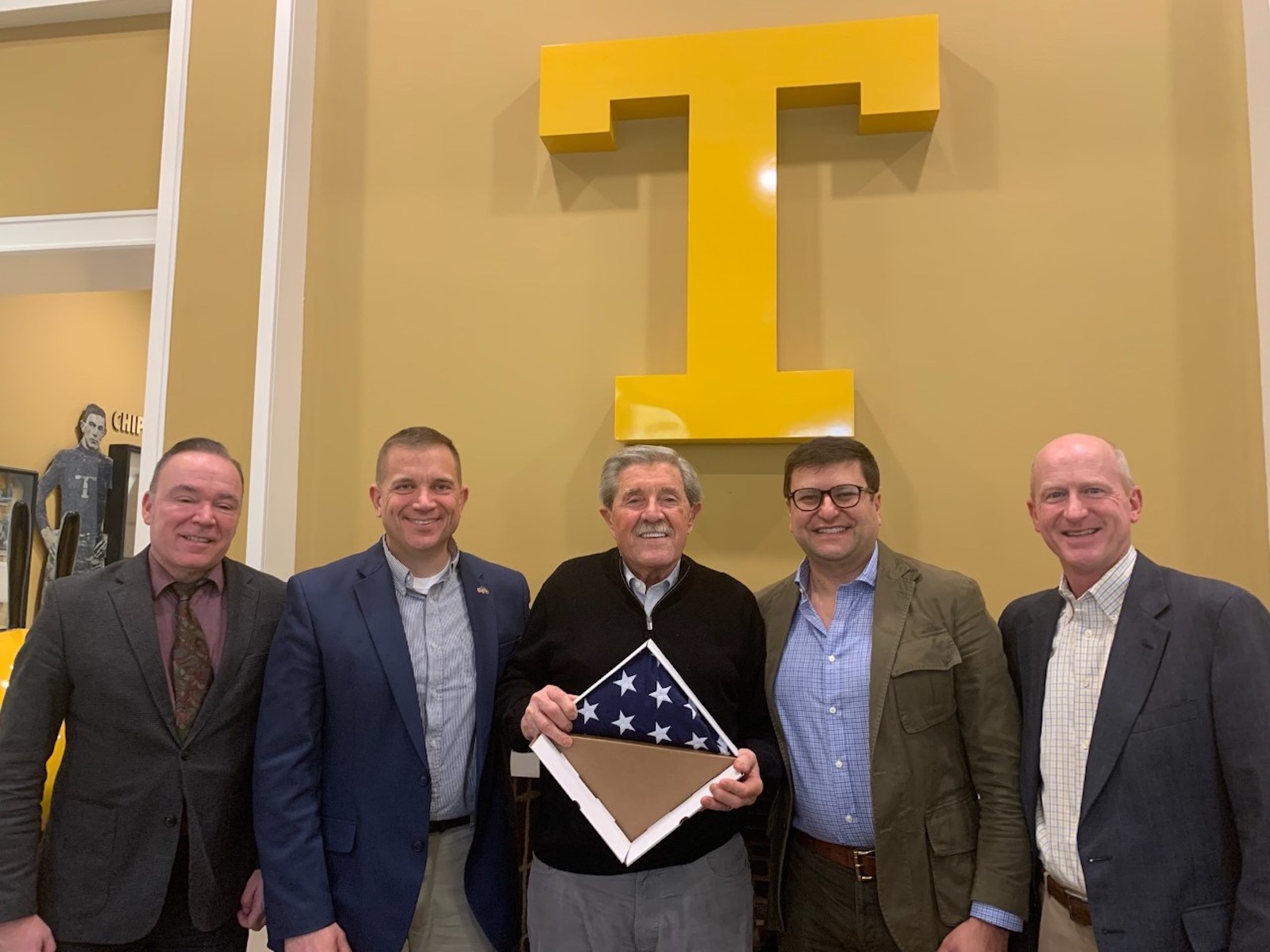 The Veterans Flag Program, a partnership between the Georgia Tech Alumni Association and the Veterans Resource Center, will distribute flags to families of deceased alumni who served in the military. On Jan. 9, the program presented its first flag to Cary Brown, founder of The Benefit Company and father of 1st Lt. Tyler Brown, who was killed by enemy gunfire in Iraq in 2004. Pictured (left to right): David Ross, director, Veteran's Resource Center; Mike Shannon, interim executive vice president for Administration and Finance; Cary Brown; Magd Riad, chair of the Alumni Association Board of Trustees; and Dene Sheheane, president of the Alumni Association. Photo taken by Emily Newman.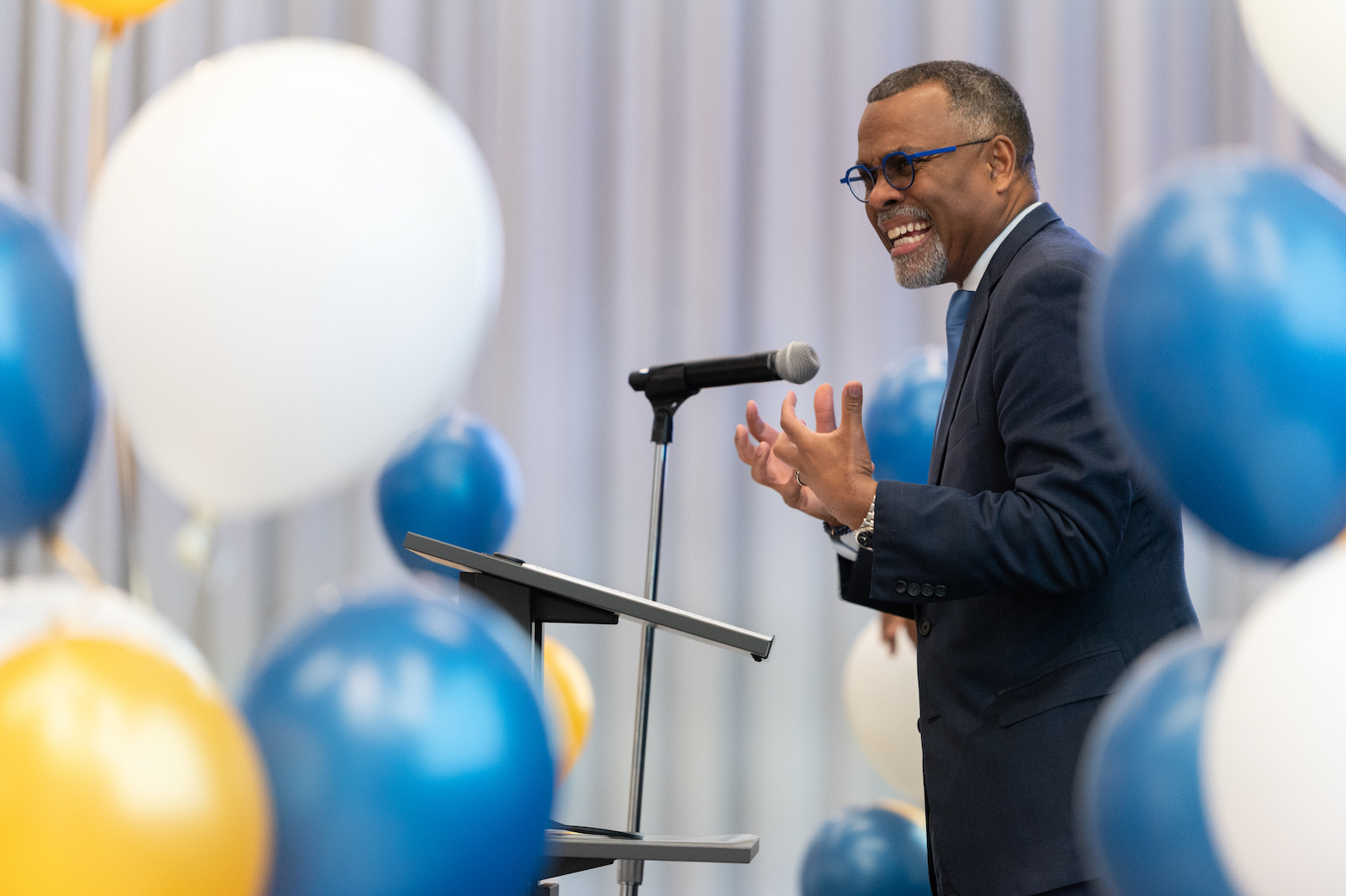 Eddie Glaude Jr., professor and chair of Princeton University's African American studies department, delivered Georgia Tech's 12th annual Martin Luther King Jr. Lecture on Thursday, Jan. 12, at the Exhibition Hall. Photo taken by Allison Carter.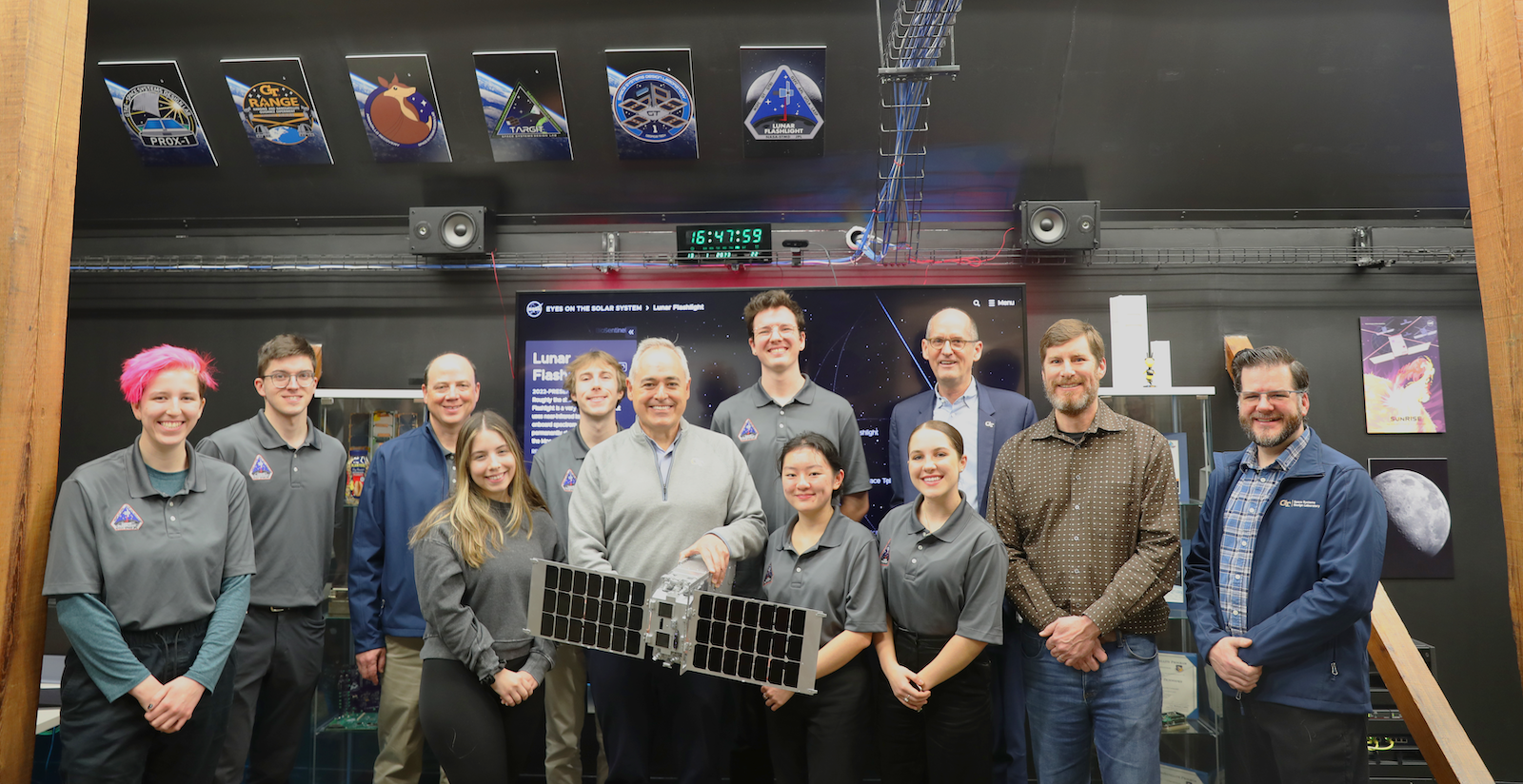 President Ángel Cabrera and Provost Steven McLaughlin stopped by the Daniel Guggenheim School of Aerospace Engineering's Mission Operations Center to learn about Lunar Flashlight from the students and faculty who are managing the missions operations. Cabrera is holding a test model of Lunar Flashlight, a small spacecraft that could provide definitive answers about where and how much ice is on the moon. Photo taken Jan. 13 by Kelsey Gulledge.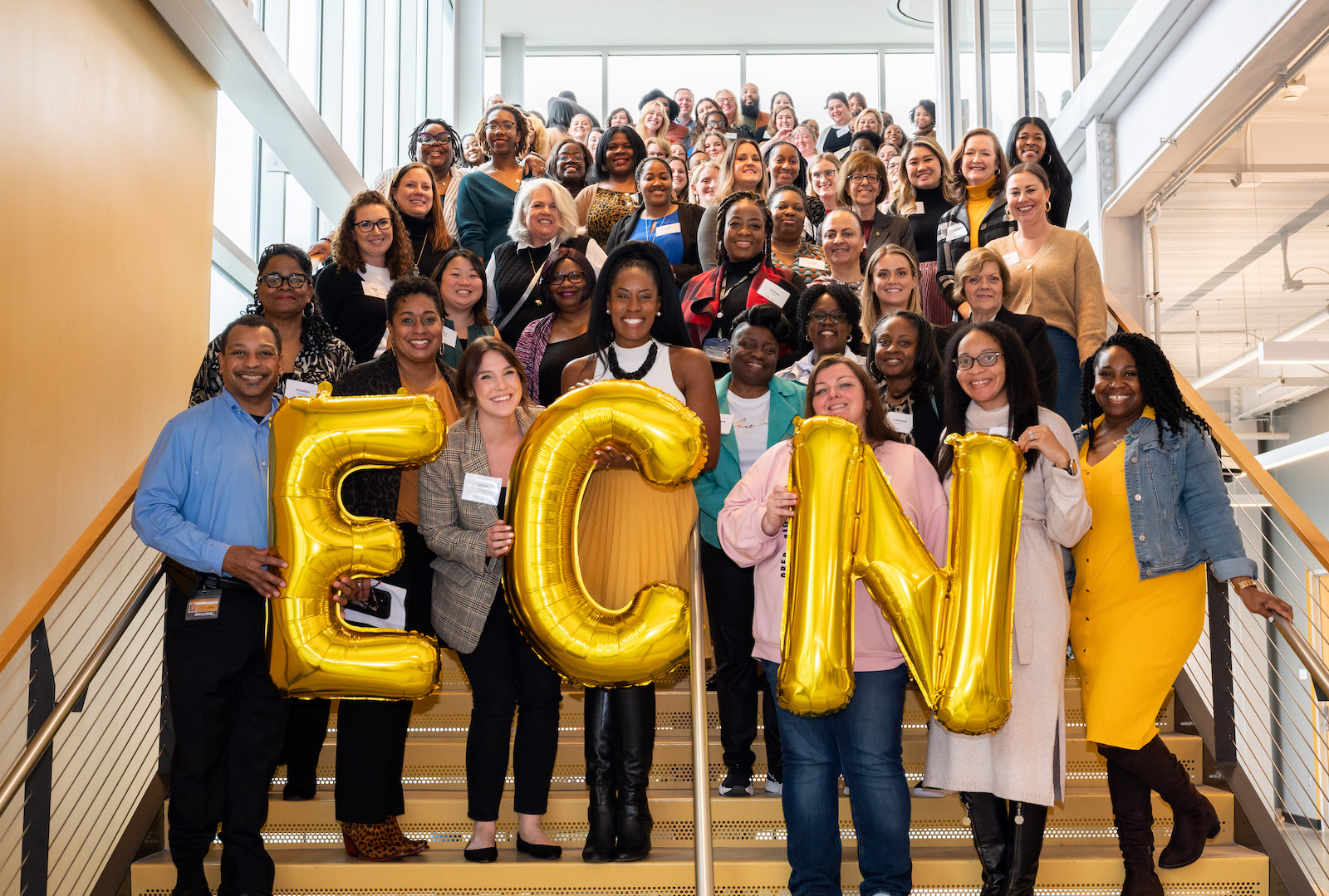 The Event Coordinators' Network hosted its annual ECN Workshop in person for the first time since 2019. ECN is the primary gateway through which students, faculty, and staff coordinate events at Georgia Tech. Members had the opportunity to learn from and network with each other. Photo taken Jan. 18 by Joya Chapman.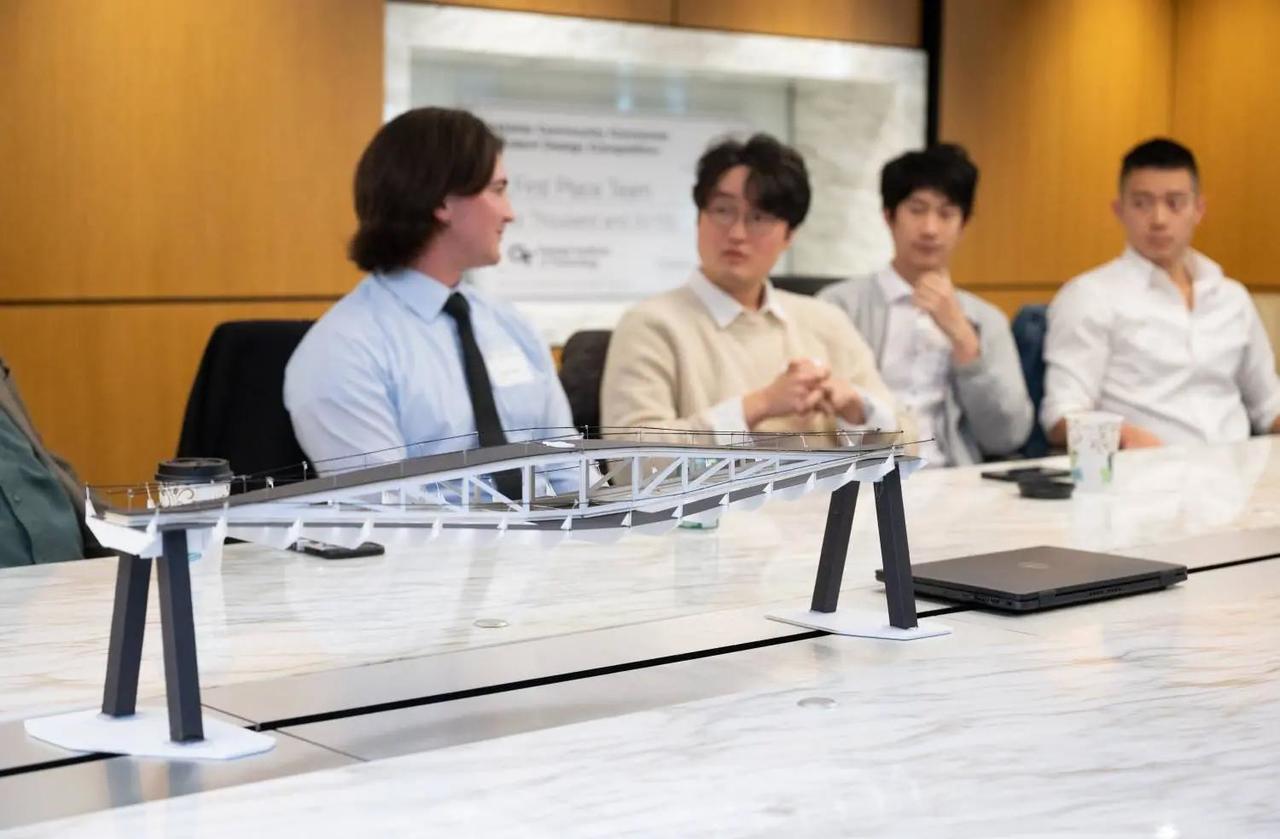 School of Civil and Environmental Engineering students Isaac Wasson and Charles Kim created a winning design for a bridge that would provide safe passage from the center of campus, above neighboring train tracks, to North Avenue's Science Square corridor and beyond. Pictured are Wasson and Kim presenting their final bridge design to President Ángel Cabrera on Jan. 20. Photo taken by Allison Carter.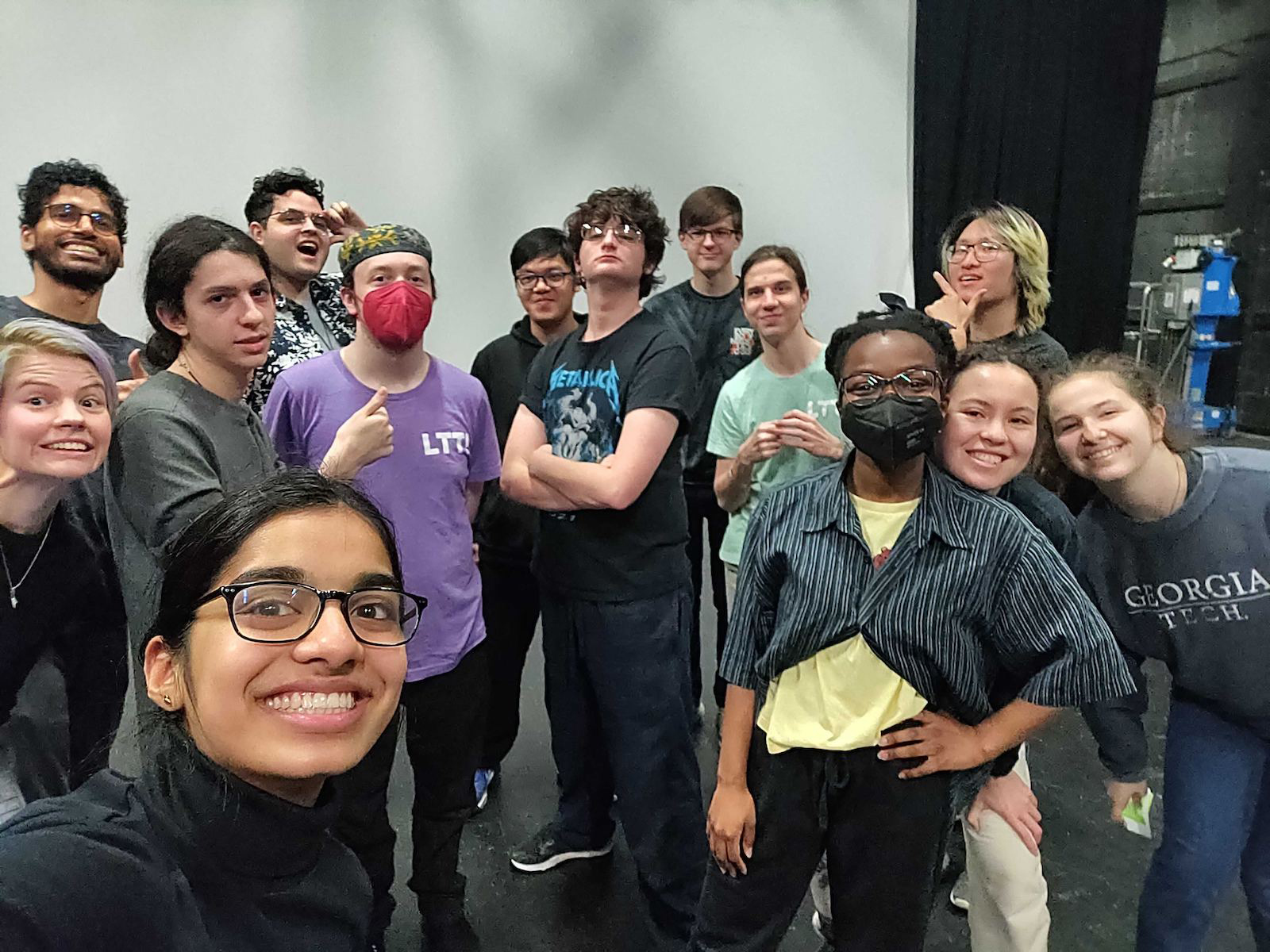 Students from Let's Try This!, Georgia Tech's comedy improvisation troupe, participated in Improvathon — a 26-hour marathon of improvisation held Jan. 21 – 23. Photo courtesy of DramaTech.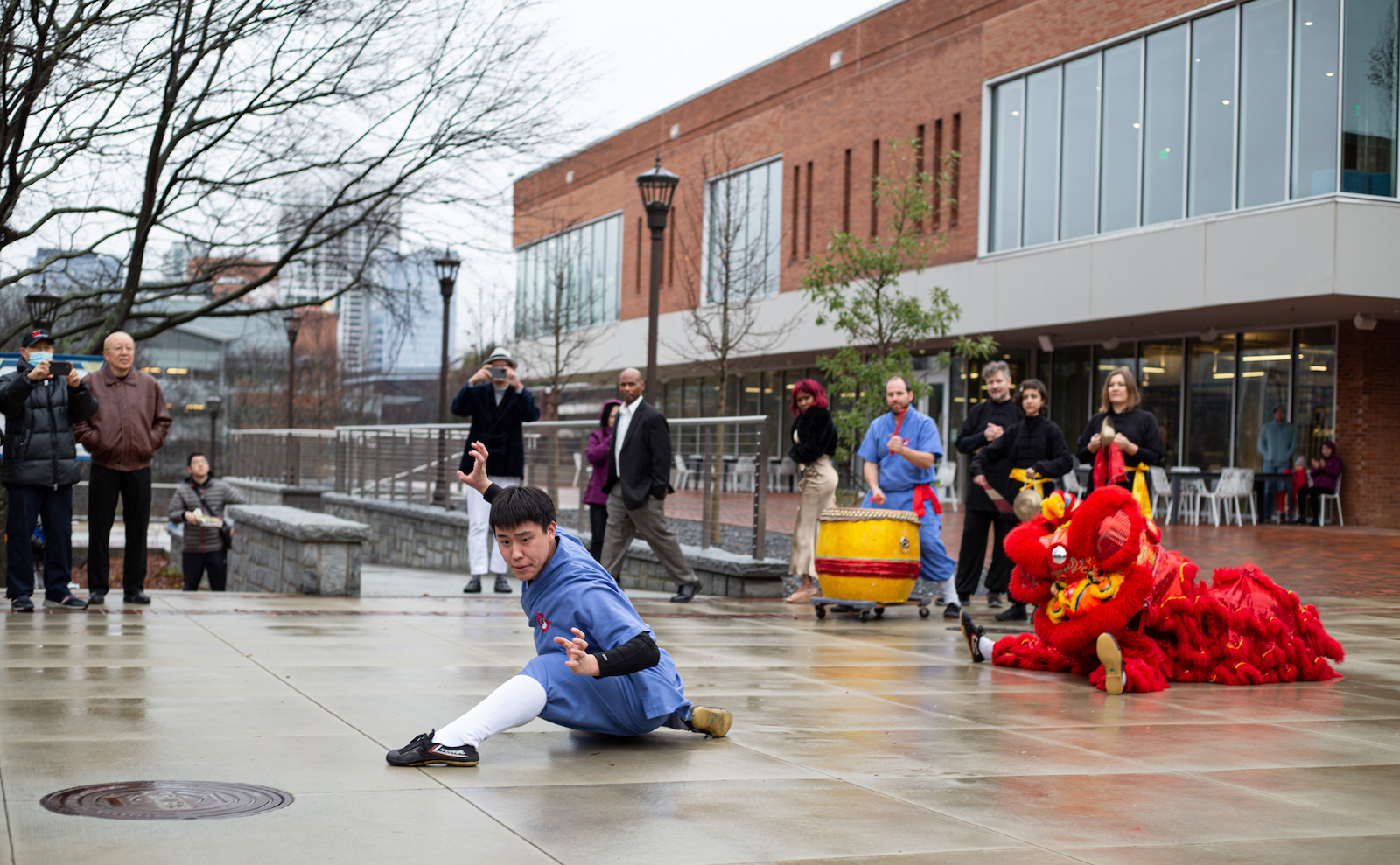 The "Lion Dance" performance was part of the Chinese Lunar New Year event hosted by the Georgia Tech Chinese Students and Scholars Association at the Ferst Center for the Arts on Jan. 22. Photo courtesy of the Ivan Allen College of Liberal Arts.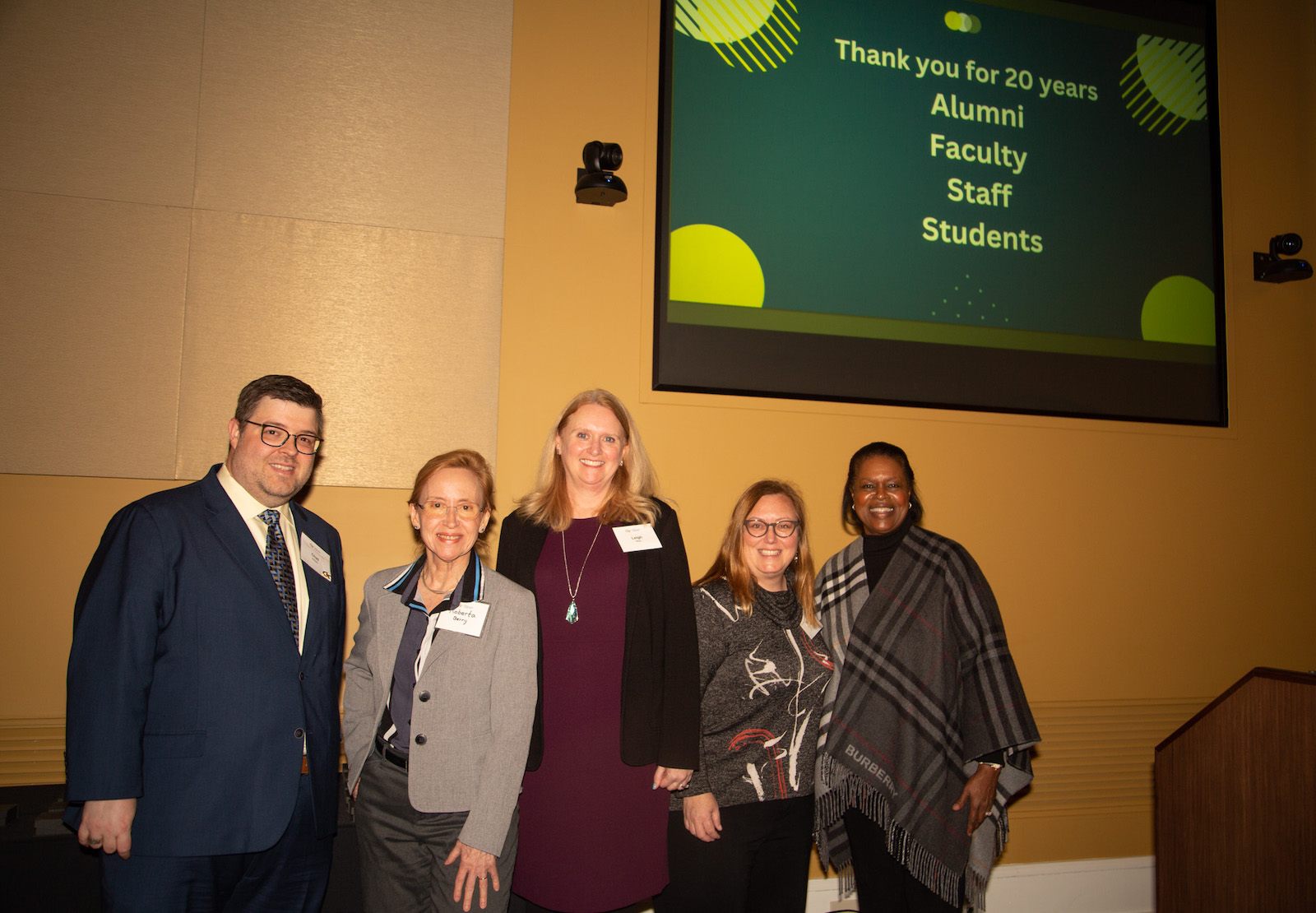 The Ivan Allen College of Liberal Arts celebrated 20 years of the Law, Science, and Technology minor. Dean Kaye Husbands Fealing and others provided insight on the future of the program and welcomed alumni home. Pictured (left to right) are Chad F. Slieper, academic professional and director of the Law, Science, and Technology Program; Roberta Berry, associate professor and director of the Georgia Tech Honors Program; Leigh Martin May, U.S. district judge for the Northern District of Georgia and professor in the School of Public Policy; Susan Van Acken, public health advisor at the Centers for Disease Control and Prevention; and Dean Husbands Fealing. The event was held Jan. 24 at the Georgia Tech Alumni Association. Photo courtesy of the Ivan Allen College of Liberal Arts.
Credits
Photography: Allison Carter, Joya Chapman, Rob Felt
Writing/Editing: Victor Rogers, Stacy Braukman