Focused on Students: Meet Renee Jamieson
Renee Jamieson, academic program coordinator in the College of Computing's School of Interactive Computing, focuses on student success.
Sep 26, 2019 — Atlanta, GA
Renee Jamieson, academic program coordinator in the College of Computing's School of Interactive Computing, is laser-focused on students.
"My job begins with getting the students ready before they get to campus," Jamieson said. "I do a lot of planning for recruitment, and I'm the point person for prospective students during the application process."
Jamieson helps organize Interactive Computing's orientation programs, and she answers a host of questions regarding tuition waivers, GRA and GTA hiring, permits to get into a class, and which courses count toward which requirements. She also conducts degree audits to make sure her 300 students are on track for graduation.
"My world centers around the students from the time they apply until they graduate," she said.
Jamieson came to Tech three years ago from Kennesaw State University (KSU), where she was in a similar role for seven years. At KSU she worked exclusively with undergraduates, while her Interactive Computing students here are all in graduate school. She works with doctoral students in Robotics, Machine Learning, Computer Science, and Human-Centered Computing, and with master's students in Human-Computer Interaction.
She doesn't have a "typical" workday because it varies depending on the time of year. But she does have a couple of favorite months on the academic calendar.
One is March, "when we hold our recruitment events for admitted students. I get to meet them for the first time, and I get to know a little more about them and their interests," she said.
Although it's a hectic time, Jamieson also enjoys the beginning of fall semester.
"It's an exciting energy. Current students are returning, and new students are getting settled."
Jamieson introduced a new event this year — a celebration of graduate students at the Interactive Computing Ph.D. Welcome Back Lunch. It's an outgrowth of Graduate Student Appreciation Week, and she coordinated the event with Rosa Arriaga, associate chair for Graduate Affairs in Interactive Computing.
For her, the most rewarding part of the job is seeing students succeed.
"Success can mean anything from having a student excel in a class when they were apprehensive about it in the beginning, to seeing a student propose and successfully defend their thesis," she said. "Or it can be seeing a student work through a personal issue and come out stronger on the other side."
Away From the Office
Jamieson grew up in Conyers, Georgia, and was drawn to the stage at an early age.
"I was a performer," she said. "I grew up doing local theater and plays at church and school."
She continued performing while earning a bachelor's degree from Kennesaw State University in theater and performance studies with a concentration in design/tech. She has a master's in public administration with a concentration in government administration, also from KSU.
As an undergraduate she took a production class that required students to branch out into areas not related to their area of concentration.
"I did a lot of backstage crew work and stage management, and I fell in love with it. I had the best time," Jamieson said. "Then I switched my concentration from acting to design/tech."
After graduating, she went to work with Dad's Garage Theatre Company.
"Dad's Garage was the first place that gave me a chance as a professional stage manager," she said. "I have worked for multiple theater companies over the years doing everything from classic musicals to dance productions. But, Dad's was always my home. It's where my theater family is."
Jamieson was offered a job in KSU's Theatre and Performance Studies Department a couple of years after graduating. She helped students navigate the curriculum, and she provided career guidance. The position blended the worlds of theater and academia.
Today she still works as a stage manager with Dad's Garage on one or two shows a year. Her next show, Invasion Christmas Carol, goes into rehearsal soon. The show is based on Charles Dickens' A Christmas Carol but with an added element of improvisation.
"The show goes off script because of the improvisation, but it always comes back to the play's original ending."
Jamieson also is writing her first book. The working title is My Ex Wrote a Book.
"It's a personal narrative about the college days and living on your own for the first time. I recently finished the book, and it's being edited," she said. "After the editing is done, I may be terrified and just leave it on a shelf forever! I don't know. I'll see if I'm brave enough to let anyone see it besides my husband and my mom."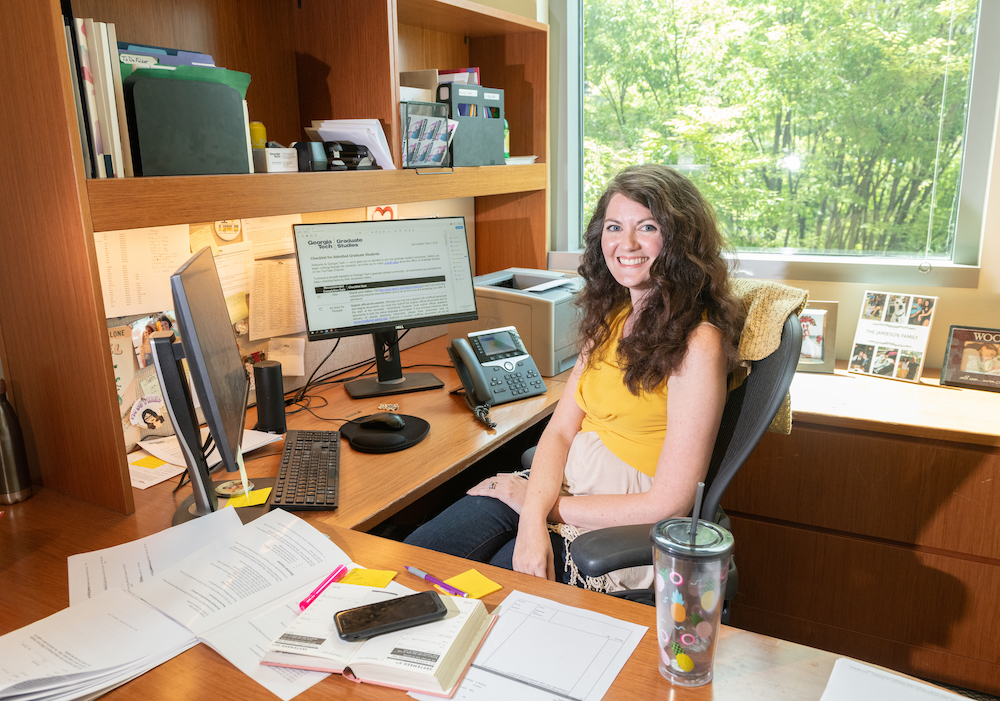 Renee Jamieson is the academic program coordinator in the College of Computing's School of Interactive Computing. (Photo by Allison Carter)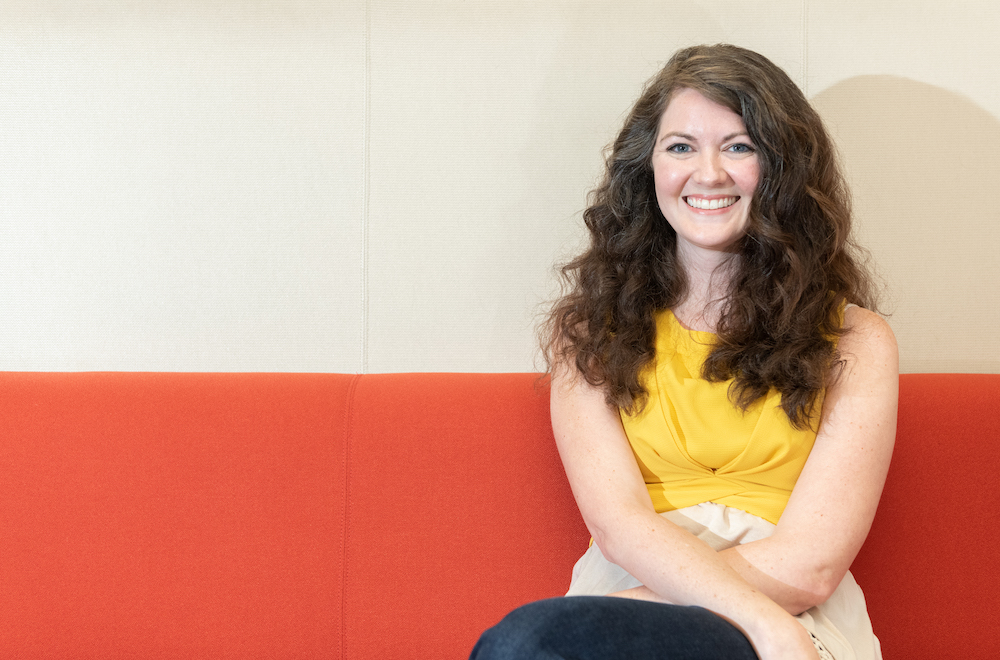 For Renee Jamieson, the most rewarding part of the job is seeing students succeed. (Photo by Allison Carter)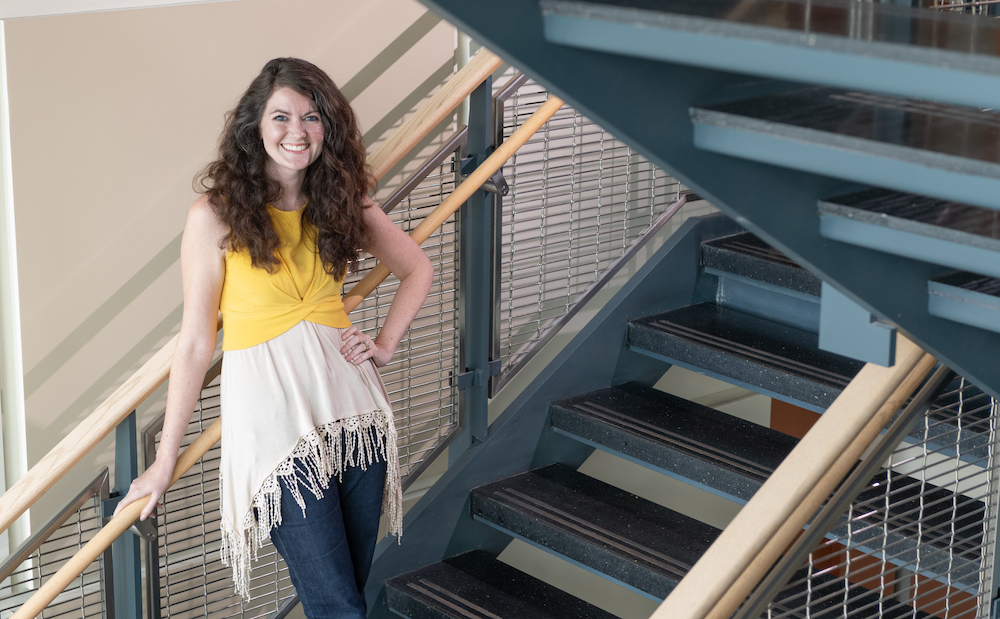 Jamieson's world centers around the students from the time they apply until they graduate. (Photo by Allison Carter)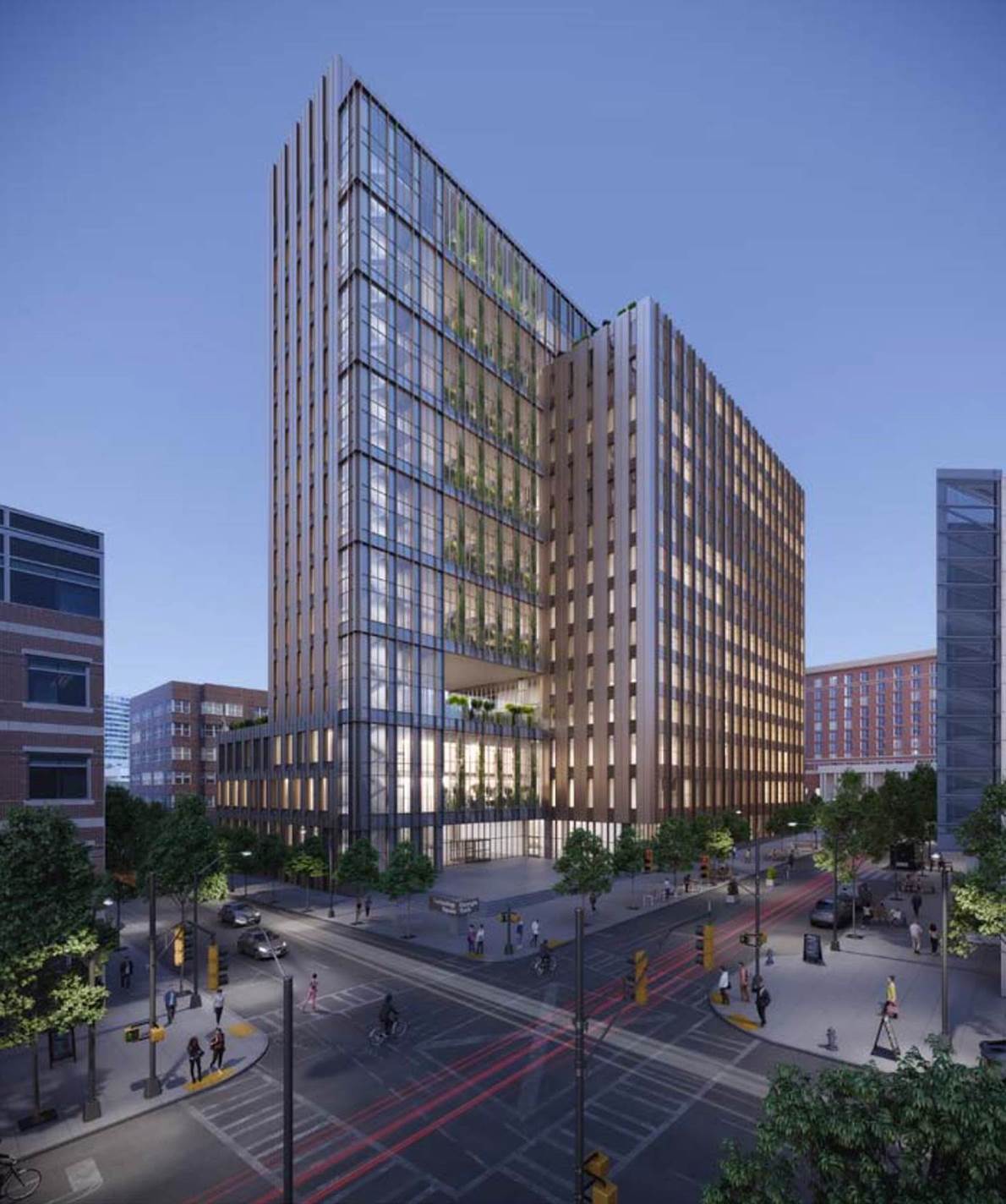 Retired College of Computing Instructor Bill Leahy and Renee Jamieson are backstage at Dad's Garage in 2017. Leahy is the theater's technical improviser and Jamieson is the stage manager. (Photo courtesy of Renee Jamieson)