Meet Cristina Fannin, Construction Manager
As a young adult, Cristina Fannin left a comfortable career as an architect in the Philippines to strike out on her own in the U.S.
Oct 28, 2020 — Atlanta, GA
Cristina Fannin likes a challenge. As a young adult, she left her close-knit family and a comfortable career as an architect in the Philippines to strike out on her own in the U.S.
"I was working as an architect for the National Commission for Disabled Persons, making government buildings ADA compliant," Fannin said. "I was making good money, but I was never going to be independent surrounded by my immediate family. I wanted more. I wanted to explore the world."  
She landed a job at Johnson Mirmiran & Thompson in Silver Springs, Maryland, working as a drafter. Even though she has an architecture degree from the University of Santa Tomas, the license requirements in the U.S. were not the same as in the Philippines.
"I went from living like a princess with everything I wanted in the Philippines, to living in an apartment with my aunt and uncle, and sleeping on a pull-out bed in their living room," Fannin said. But she was happy. While working in Maryland she met her husband, Alan, and moved to Georgia.
She worked for Pond and Company, an engineering consulting firm. Then she worked for DeKalb County government for almost 15 years as a construction manager in charge of multi-million dollar projects. Her last project was a $13 million animal shelter on Chamblee Dunwoody Road.
"We had a ribbon cutting for the facility, and two days later I started at Georgia Tech. After 15 years I needed a new environment with different challenges," Fannin said. She came to Tech in August 2017 as a construction manager for Facilities Management Design and Construction.
Fannin's job is to help campus departments make changes to their workspace. Once the design is completed, Fannin manages the construction project.
"That is exciting for me," she said. "I like seeing the project come together from drawings. I am thrilled when a project is completed and the customer is happy. It doesn't matter if it's an office space, a lab, or a whole building."
Fannin said her group, the special projects team is very supportive.
"I'm glad I came here. I'm around a lot of engineers and architects, and I like that. My group is like brothers and sisters. We support each other. I love it here," she said.
Away From the Office  
Fannin enjoys going out to dinner with her husband and hanging out with her friends.
"My husband is a homebody, but I am a social butterfly. He knew that when he married me," she said, laughing. Not being able to socialize with her friends during the last several months has been a challenge.
"I relied on technology — using FaceTime and calling to stay in touch. It was a test, but I survived," she said.
Fannin enjoys listening to smooth jazz and R&B, reading motivational books, and traveling.
"I like listening to music while I'm working, but I don't like using headphones," she said. "I can't work without background music. Not loud music." She also reads a lot. "I don't like mushy books. I like reading things that will help me become a better person."
Fannin also loves traveling. One of her graduation gifts from her parents was a trip to Europe.
"My best friend and I traveled to see the cathedrals and everything else that we drew in school. We were in awe," she said. "I have traveled all over Asia. One of the places I haven't been is the Middle East, so it's on my bucket list."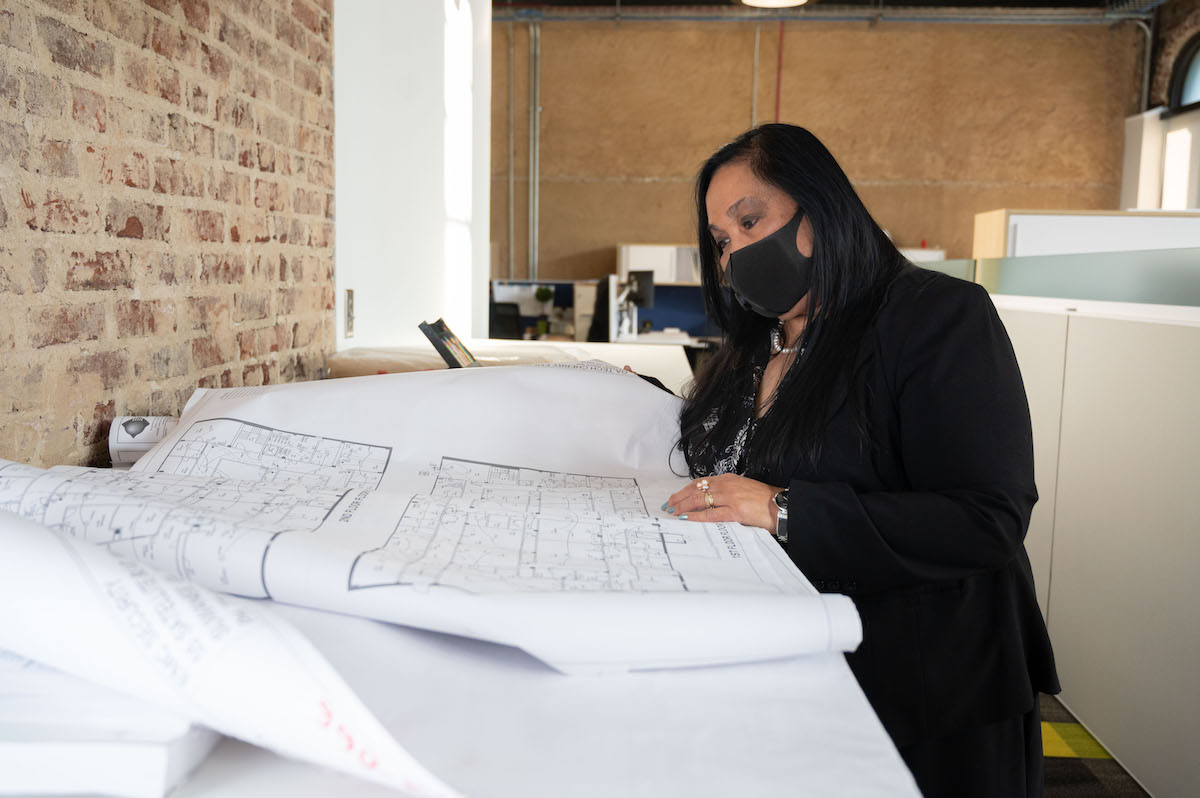 Cristina Fannin is a construction manager.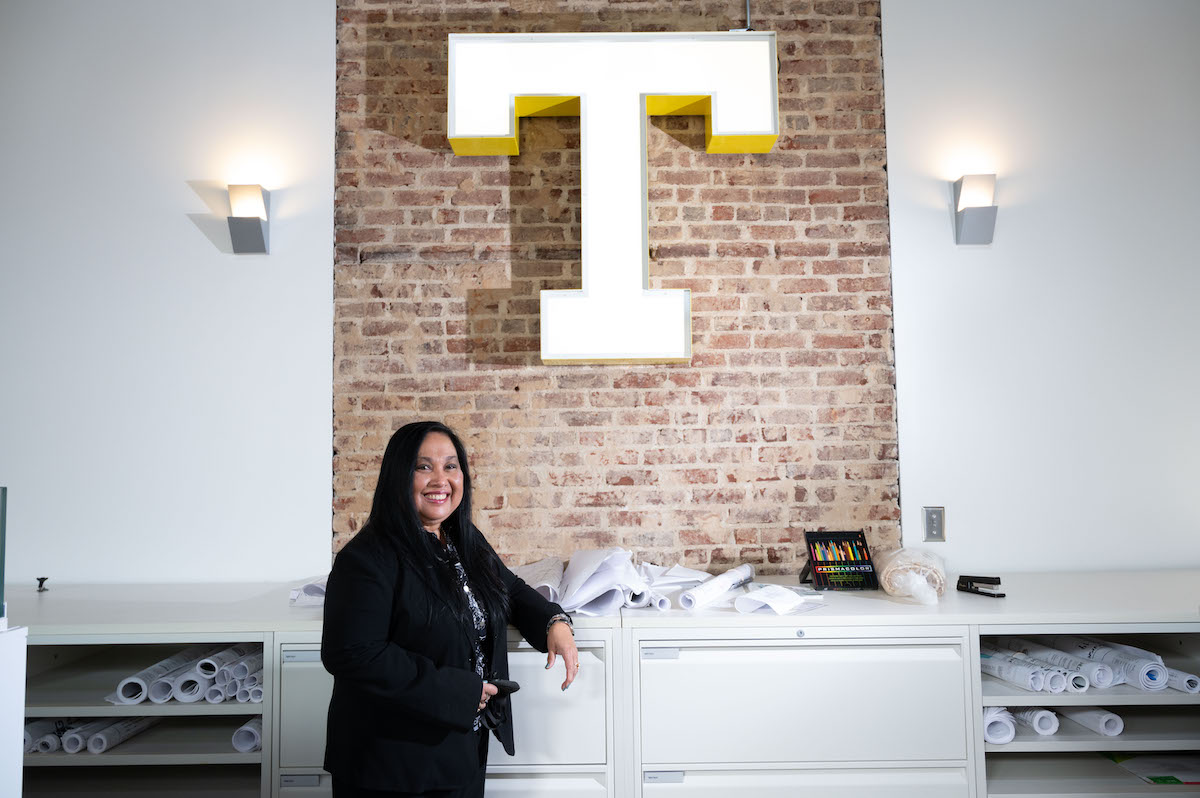 Cristina Fannin in Facilities Management Design & Construction. (Photo by Allison Carter)