Georgia Tech Announces Val-Sal Scholarship for Eligible Georgia Students
Georgia high school valedictorians and salutatorians with demonstrated financial need may qualify for up to $5,000 annually through the scholarship.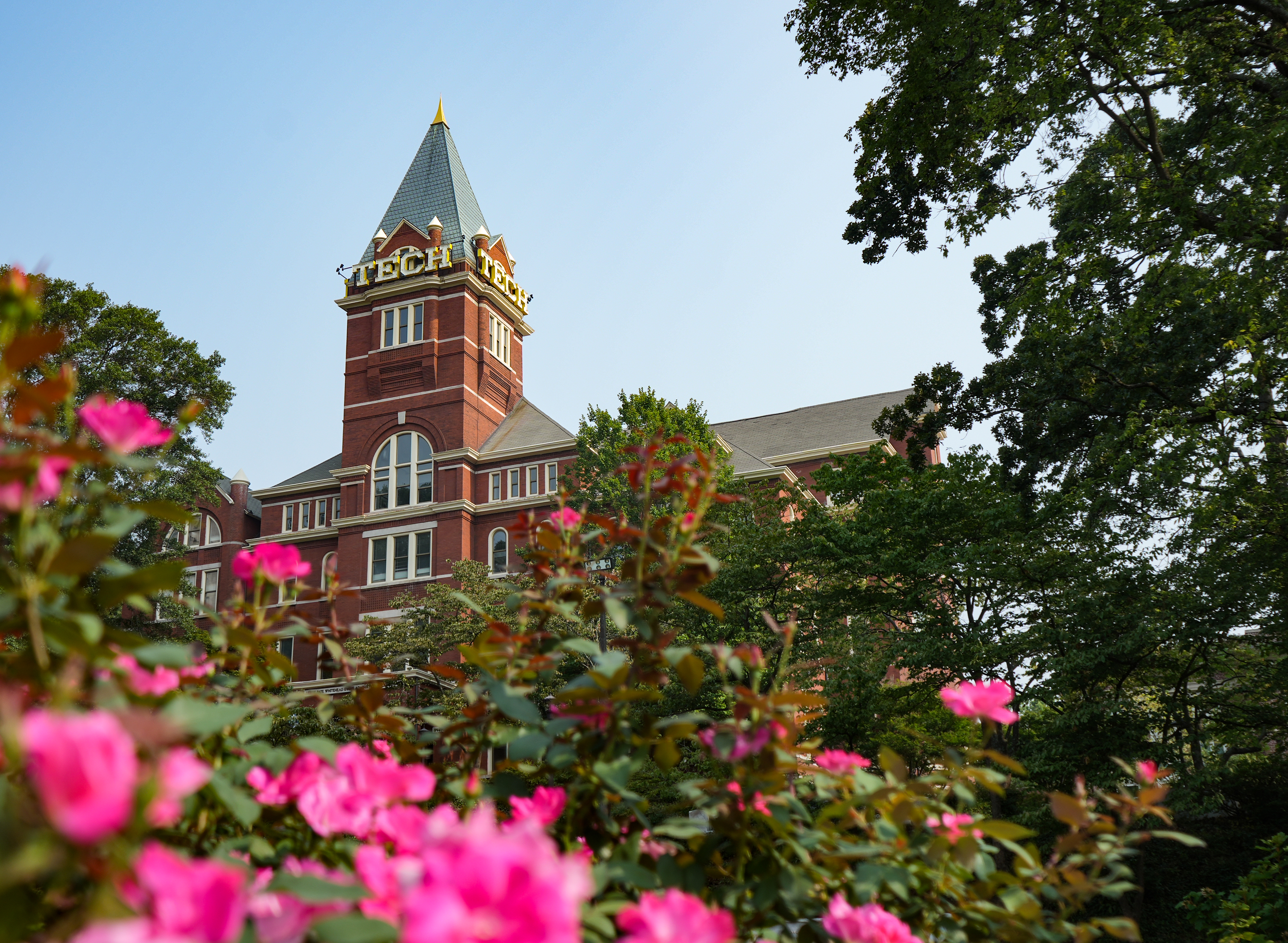 Sep 01, 2023
Georgia Tech is expanding its commitment to academic excellence and access for Georgia students by introducing the Georgia Tech Val-Sal Scholarship, which will provide financial support for valedictorians and salutatorians from high schools across the state who would otherwise struggle to afford a college education. 
This scholarship furthers the Georgia Tech Scholars Program, an initiative that guarantees admission to graduating valedictorians and salutatorians from accredited Georgia high schools with 50 or more students who meet the requirements for the program. Through this expansion, Tech continues to strengthen its commitment to the state of Georgia and accessibility to a Tech education. 
"We are proud to welcome extraordinary students from all over Georgia every year, but the reality is that financial need is a significant barrier for many students and their families," said Ángel Cabrera, president of Georgia Tech. "We want to do everything we can to continue to remove those barriers. The Georgia Tech Val-Sal Scholarship is another exciting step in our ongoing commitment to expand access and to support even more of the most talented students from all over our state." 
The annual $2,500 scholarship will be available starting in Fall 2024 to graduating high school valedictorians and salutatorians whose annual estimated family income is $75,000 or less and have demonstrated financial need. For those who also qualify for the Federal Pell Grant, an additional $2,500 can be awarded, bringing the total potential scholarship amount to $5,000 per year. 
"By design, this award will help students who might not otherwise be able to afford a Tech education while also recognizing their academic achievements," said Paul Kohn, vice provost for Enrollment Management. "Looking forward, we hope to see more, if not all, highly ranked students apply to, and enroll at Tech, from every corner of the great state of Georgia." 
Over the past five years, Tech enrolled 843 graduating valedictorians and salutatorians from the state of Georgia. These students represent 320 different high schools across 108 counties. The Val-Sal Scholarship will further opportunity for top students from across the state to attend Tech. 
"Keeping top talent in state is critical and affordability should not be a barrier to that goal," said Rick Clark, associate vice provost and executive director of Undergraduate Admission. "Companies, government, and other organizations look to Georgia Tech to provide graduates from a wide variety of backgrounds — geographically, academically, and beyond. At this point, Georgia loses too many of our state's best students because of generous financial offers from colleges and universities outside of our state. Ultimately, this scholarship is an investment in our state's economic future." 
The scholarship adds another route for Georgia residents to receive financial support beyond the existing G. Wayne Clough Georgia Tech Promise Program, which provides complete coverage of the cost of attendance for qualifying Georgia students who come from households with incomes of $55,500 or less. 
"Important initiatives like these would not be possible without the generous support and commitment of alumni, donors, corporate partners, and other friends of the Institute," said Clark. "Supporting students who could not afford college otherwise is an investment not only in the future of talented young people but also in the future of Georgia Tech." 
 To learn more about ways to support current and future Tech students, visit the Transforming Tomorrow campaign website.