Tech Promise Scholarship Expands to Help More Georgia Students
Under new program guidelines, Tech Promise will now assist qualified families whose annual estimated family income is $55,500 or less.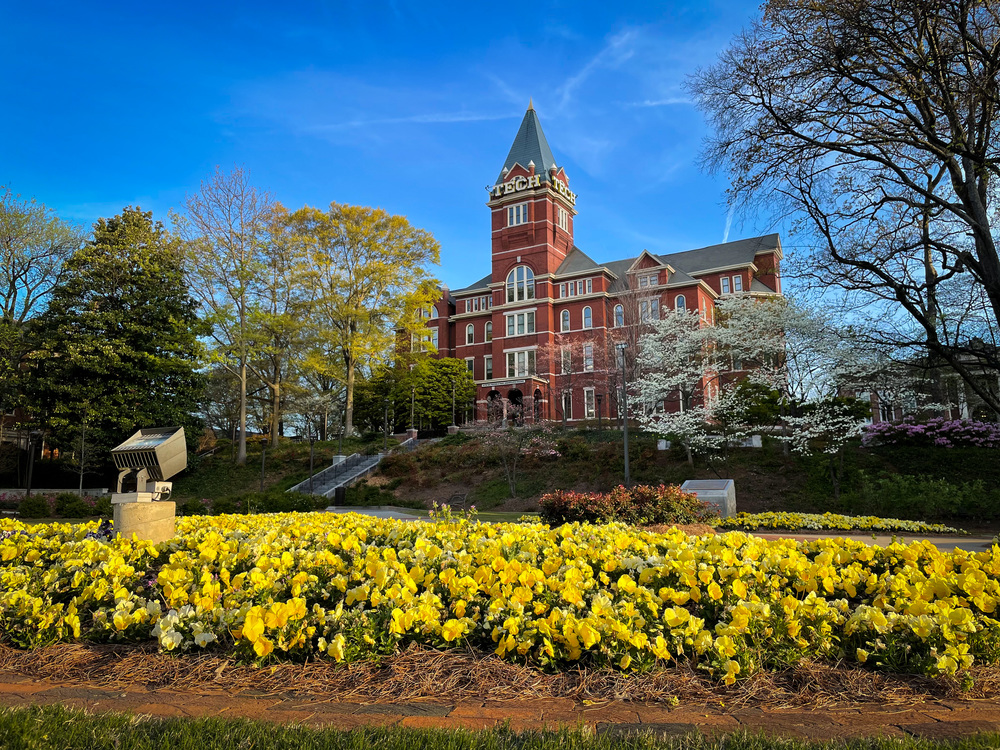 Tech Tower
Feb 21, 2023
— Atlanta, GA
The Georgia Institute of Technology is furthering its commitment to enrolling talented Georgia students from low-income families by expanding the G. Wayne Clough Georgia Tech Promise Program to include even more students with financial need.
Under the new program guidelines, Tech Promise will now assist qualified families whose annual estimated family income is $55,500 or less.
Thanks to this expansion, more Georgia students than ever before will be able to graduate debt-free from Georgia Tech. 
"For more than 15 years, Tech Promise has helped some of Georgia's brightest talent overcome financial constraints so they can pursue their dreams and create multigenerational change for their families and communities," said President Ángel Cabrera. "We're proud of this program and excited about its expansion, which will create untold opportunities for even more of our state's best students."
Tech Promise is the first program of its kind provided by a public university in Georgia. It offers the possibility of a debt-free degree to hundreds of talented and ambitious students who, without financial assistance, would likely not be able to achieve the dream of graduating from Georgia Tech.
"We are very pleased that the expanded Tech Promise program will allow us to serve more of our state's outstanding students by removing financial barriers," said Steve McLaughlin, provost and executive vice president for Academic Affairs. "We also know there is more work to be done here. Our Transforming Tomorrow fundraising campaign will give us incredible opportunities to continue expanding access to students from all backgrounds and walks of life."
Since 2007, more than 1,000 students from 103 Georgia counties have benefited from Tech Promise. The program fills a gap in the financial aid support system by picking up where other scholarships and financial aid options leave off, covering a student's full cost of attendance.
"From its inception, the Promise program has demonstrated Georgia Tech's commitment to removing the financial barrier to earning a bachelor's degree. Today, with this expansion of the Promise program, limited-income families can see that Tech's commitment to these talented Georgia students is stronger than ever," said Paul Kohn, vice provost for Enrollment Management.
Rick Clark, associate vice provost of Enrollment Management, echoed Kohn's sentiments about the Institute's responsibility to Georgia:
"As a public university, our goal is to serve our state by expanding access to Georgia's most talented students by providing an affordable world-class education, regardless of economic background. Increasing our investment in Tech Promise is a reflection of that commitment," Clark said.
Tech has a well-established tradition of providing access to financially disadvantaged students, beginning first with low tuition and fee charges, coupled with available scholarships, student loans, and the nation's largest voluntary co-op program. Because of these programs, Georgia Tech has opened the doors of opportunity for many students including first-generation college graduates.
Today's students, tomorrow's leaders.
You can help even more students benefit from programs such as Tech Promise. Philanthropic support for scholarships and fellowships makes it possible for Georgia Tech to recruit the brightest, most talented students from around our state and around the world. Support students today.