The Month in Photos: October 2022
Homecoming, Hispanic Heritage Month, and Tech Square 3 Groundbreaking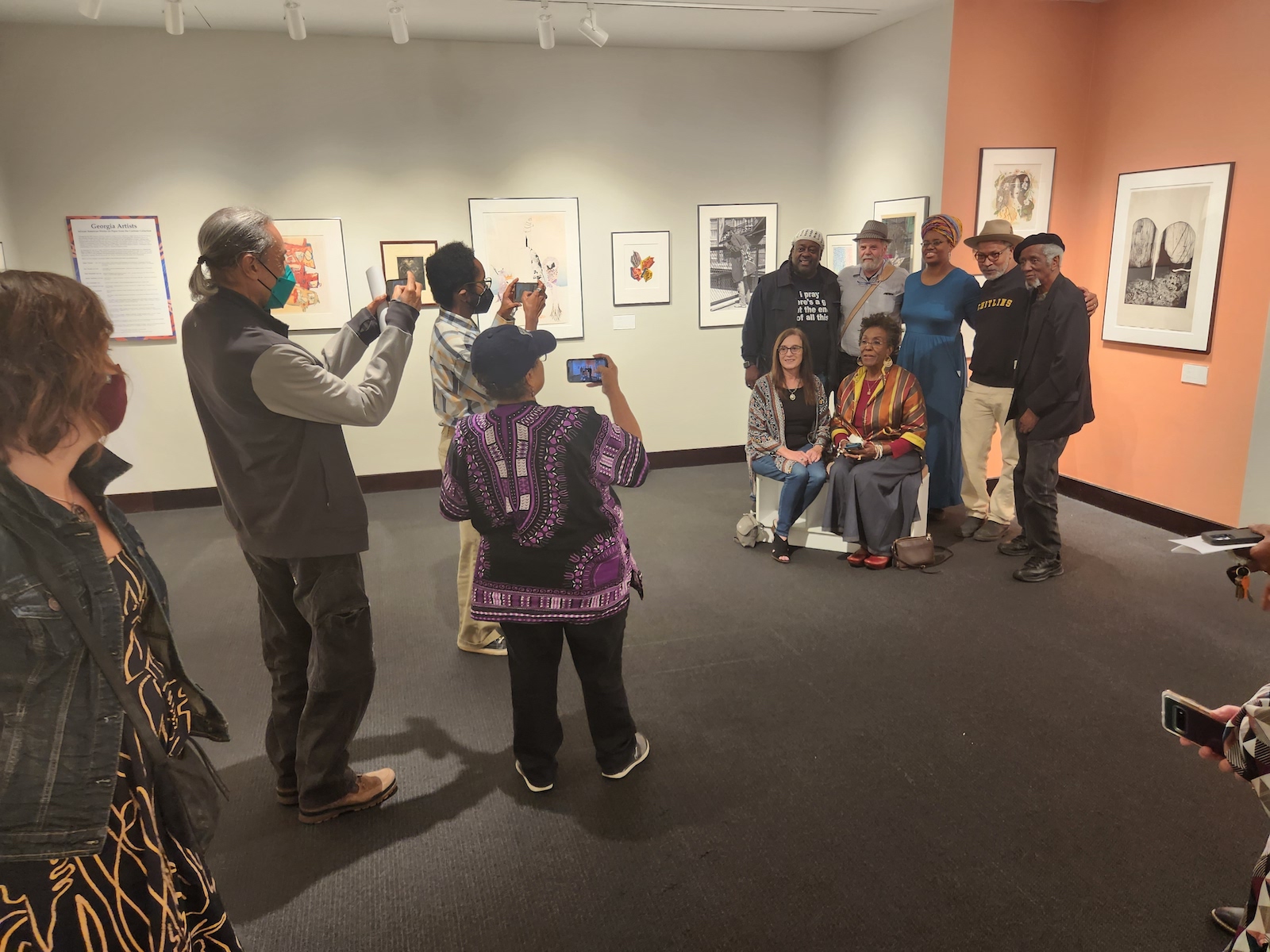 Panelists from the Oct. 3 Artists' Talk at the Paper Museum are photographed after their presentations. Atlanta-based artists shared their experiences and processes as artists. Their work is included in A Community of Artists: African American Works on Paper From the Cochran Collection, on view through Dec. 2 at the Robert C. Williams Museum of Papermaking. Pictured are (front row): Missy Cochran and Tina Dunkley. Back row: Kevin Cole, Wes Cochran, Jerushia Graham, Radcliffe Bailey, and Jim Alexander. Photo courtesy of the Robert C. Williams Museum of Papermaking.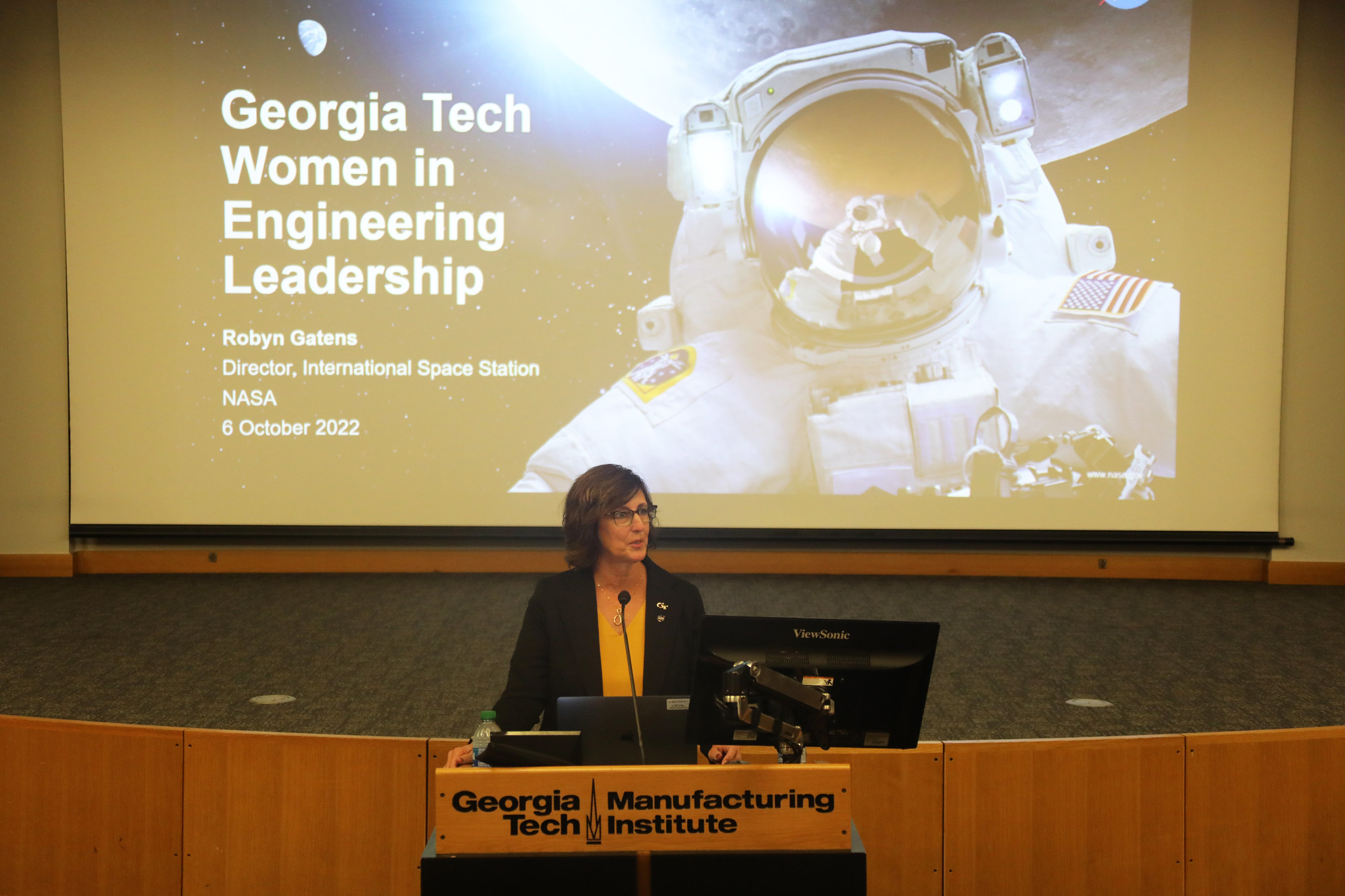 On Oct. 6, the George W. Woodruff School of Mechanical Engineering kicked off the newly established Women in Engineering Leadership Lecture Series with Robyn Gatens as the inaugural speaker. Gatens, director of the International Space Station in the Human Exploration and Operations mission directorate at NASA Headquarters, delivered a talk focused on her career journey and the lessons she has learned along the way.
The lecture series is hosted in conjunction with the Institute for Leadership and Social Impact and Georgia Tech's ADVANCE Program and is part of the Women of Woodruff, an organization made up of College of Engineering alumnae and friends who are committed to ensuring that women mechanical engineering students and faculty have the tools they need to thrive at Georgia Tech. Photo taken by Ashley Ritchie.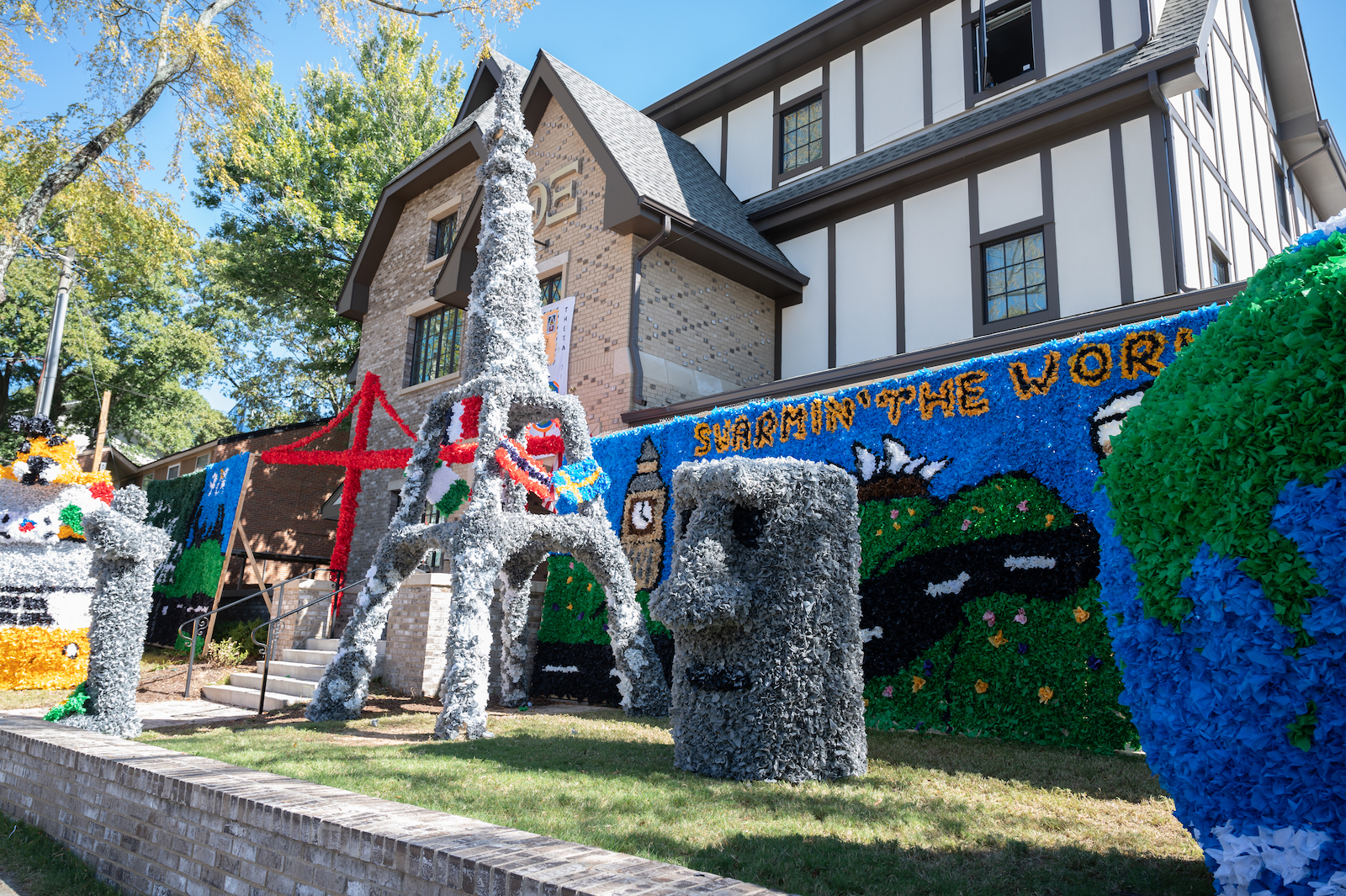 Georgia Tech's Homecoming traditions include the Cake Walk, the Ramblin' Wreck Parade, and the Mini 500. Pictured is another Tech tradition, the Greek Life pomp competition. Photo taken Oct. 6 by Allison Carter.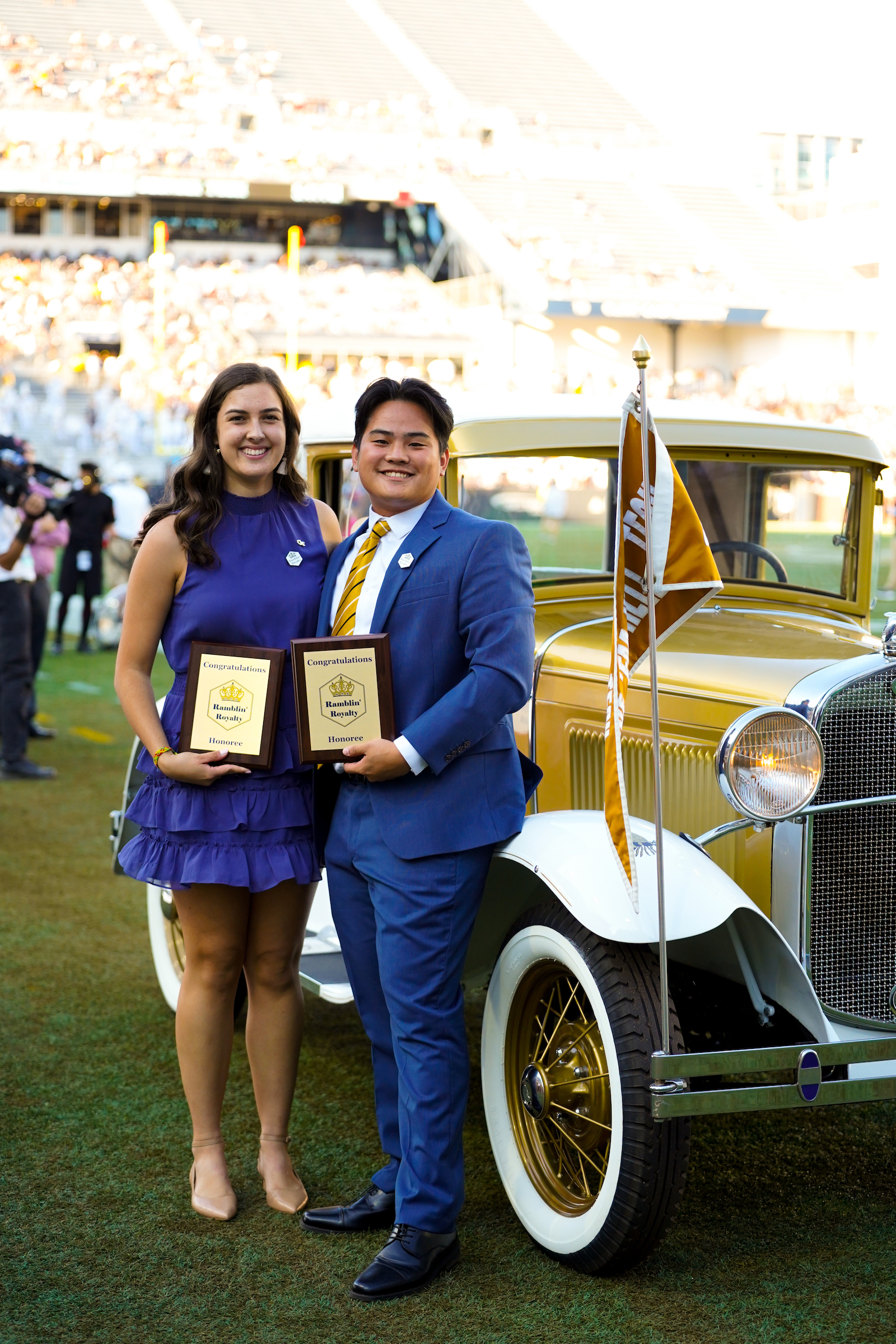 Homecoming Ramblin' Royalty: Elizabeth "Lizzie" Wright and Sean Alexander. Photo taken Oct. 8 by Tyler Schott.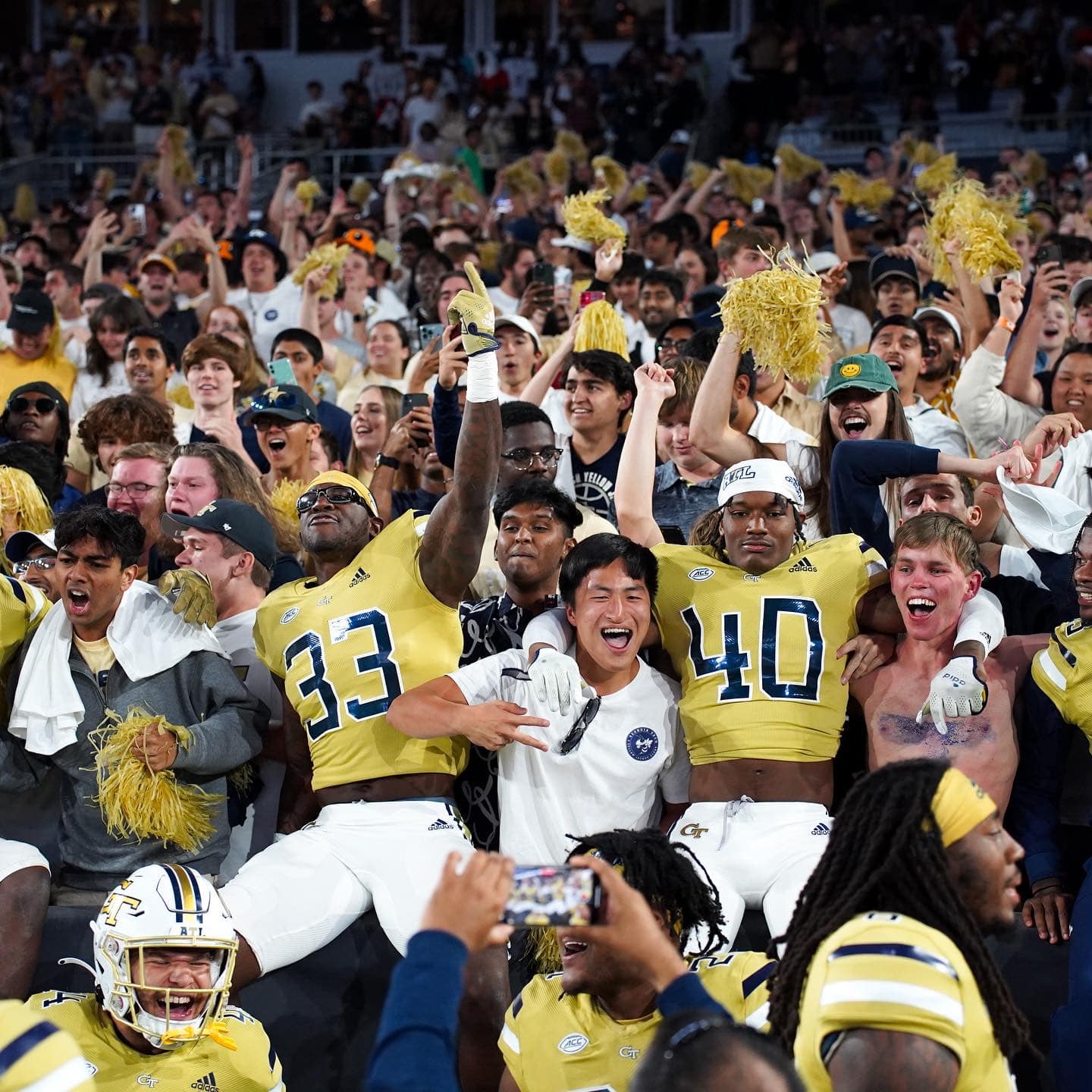 Tech football players joined fans in the stands to celebrate the 23-20 Homecoming victory over Duke. Photo taken Oct. 8 by Tyler Schott.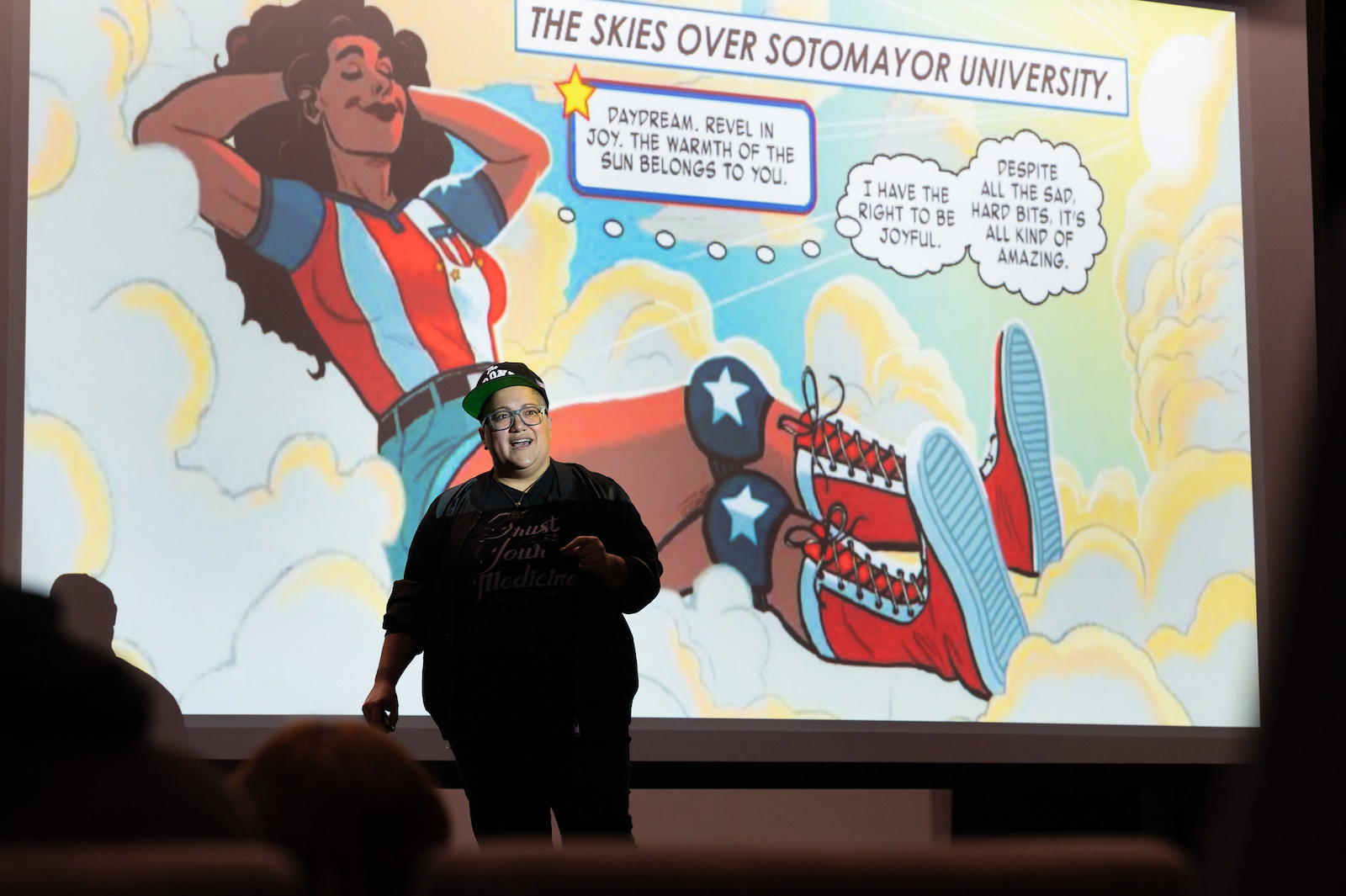 Gabby Rivera, writer, speaker, storyteller, and author of Juliet Takes a Breath and the Marvel comic series America, was the keynote speaker for the annual Hispanic Heritage Month Lecture. The lecture was co-sponsored by Institute Diversity, Equity, and Inclusion, the GoSTEM Program, and the Center for Student Diversity and Inclusion. Photo taken Oct. 10 by Joya Chapman.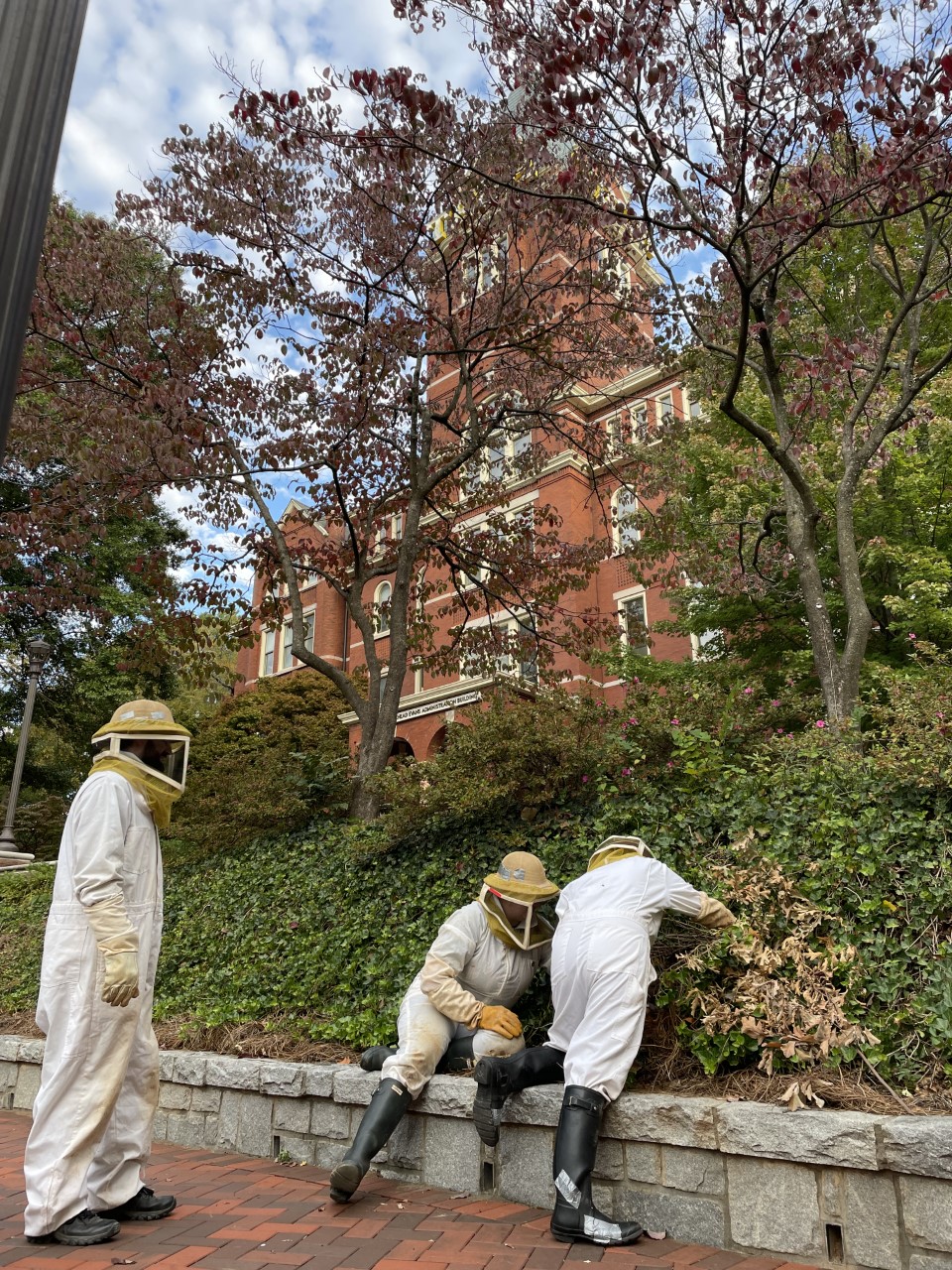 Members of the Goodisman Research Group collect a yellow jacket nest hidden in the ivy near Tech Tower. The researchers are studying yellow jackets to learn about highly social behavior. Pictured are (L-R): first-year biology Ph.D. student Andrew Robertson, postdoc Sarah Orr, and second-year biology Ph.D. student Paige Caine. Photo taken Oct. 17 by Cathy Brim.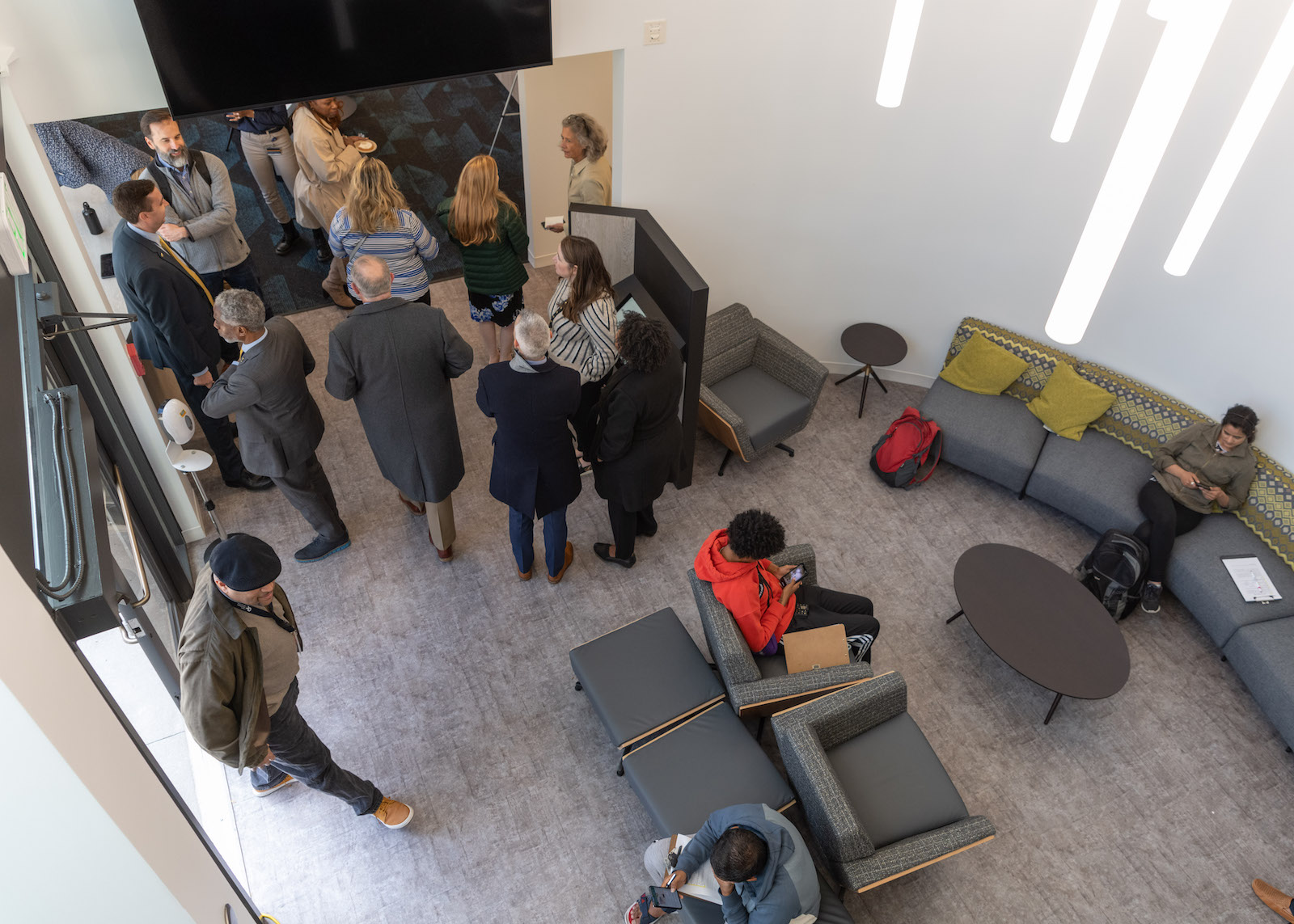 The Administrative Services Center (ASC) is now open, and ASC personnel have begun serving the campus community. Located at 500 Tech Parkway, the center is the "front door" for all human resources inquiries, the initiation of hiring transactions for all types of employees, and employee data management. Pictured is the lobby of the ASC. Photo taken Oct. 18 by Rob Felt.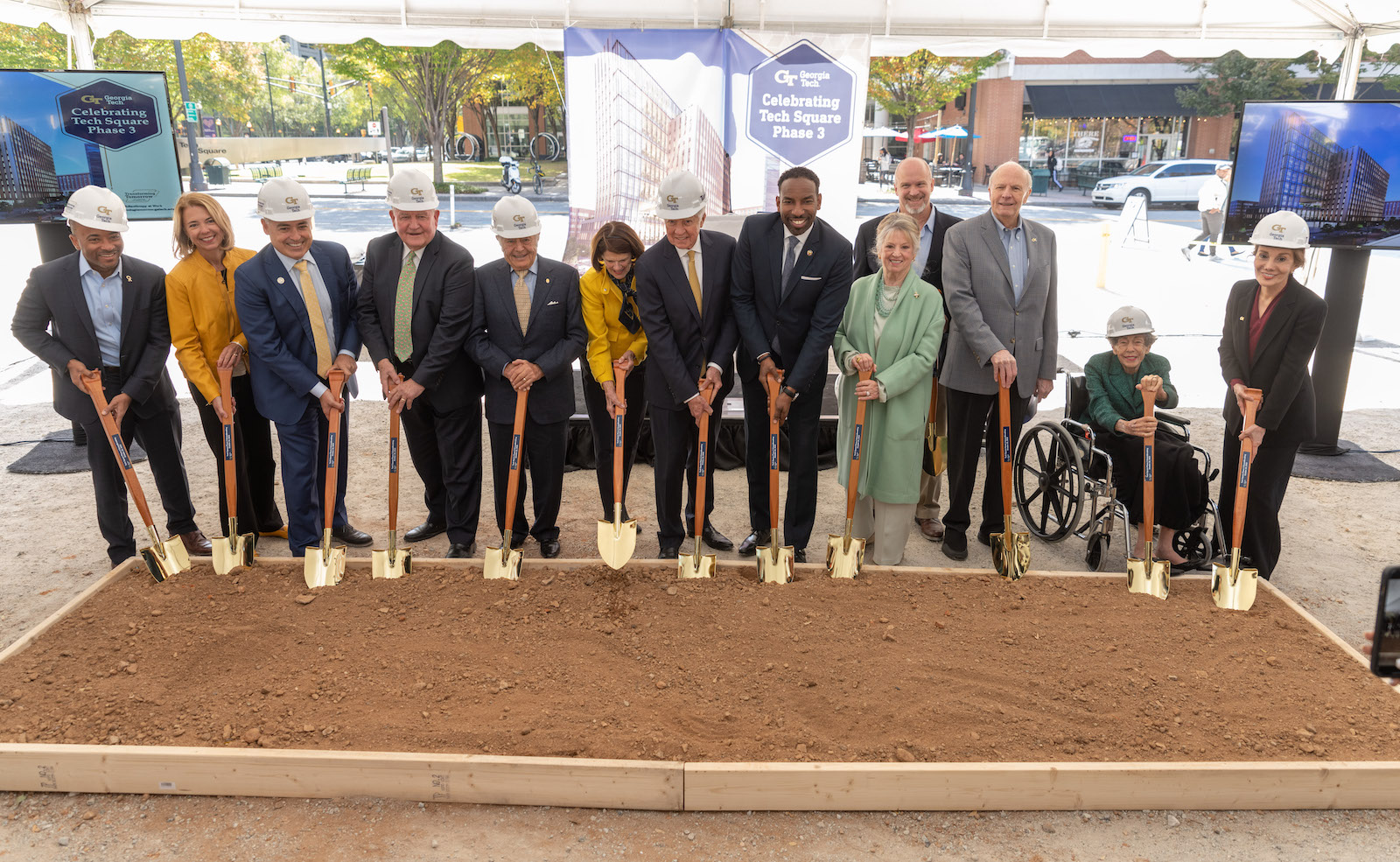 Georgia Tech officially kicked off the construction that will further expand the Institute's footprint in Midtown Atlanta. The third phase of Technology Square will be anchored by two multi-story towers. One tower, named for principal donor Ernest Scheller (pictured above, fifth from the left), will be the new home of graduate and executive education programs of the Scheller College of Business. The second will be named George Tower, in recognition of Bill and Penny George (pictured above, next to Scheller), and will house the nation's top-ranked industrial engineering program. Photo taken Oct. 20 by Rob Felt.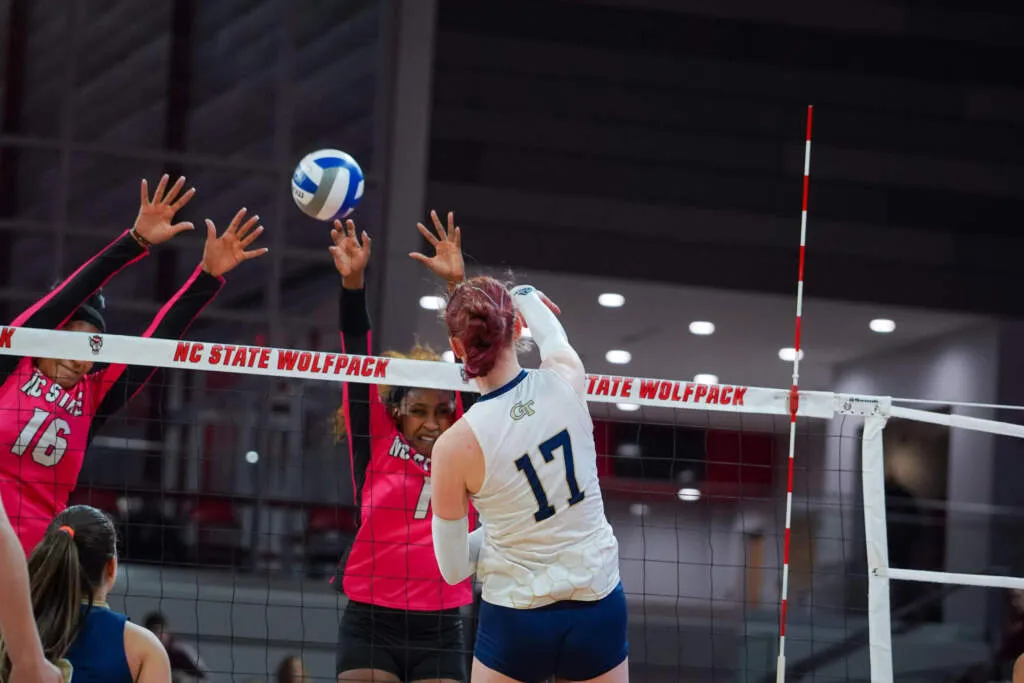 No. 10 Georgia Tech volleyball (17-4, 10-2 ACC) staved off a stingy NC State (12-11, 6-6 ACC) squad for a 3-1 victory in Reynolds Coliseum. Photo taken Oct. 30, courtesy of Georgia Tech Athletics.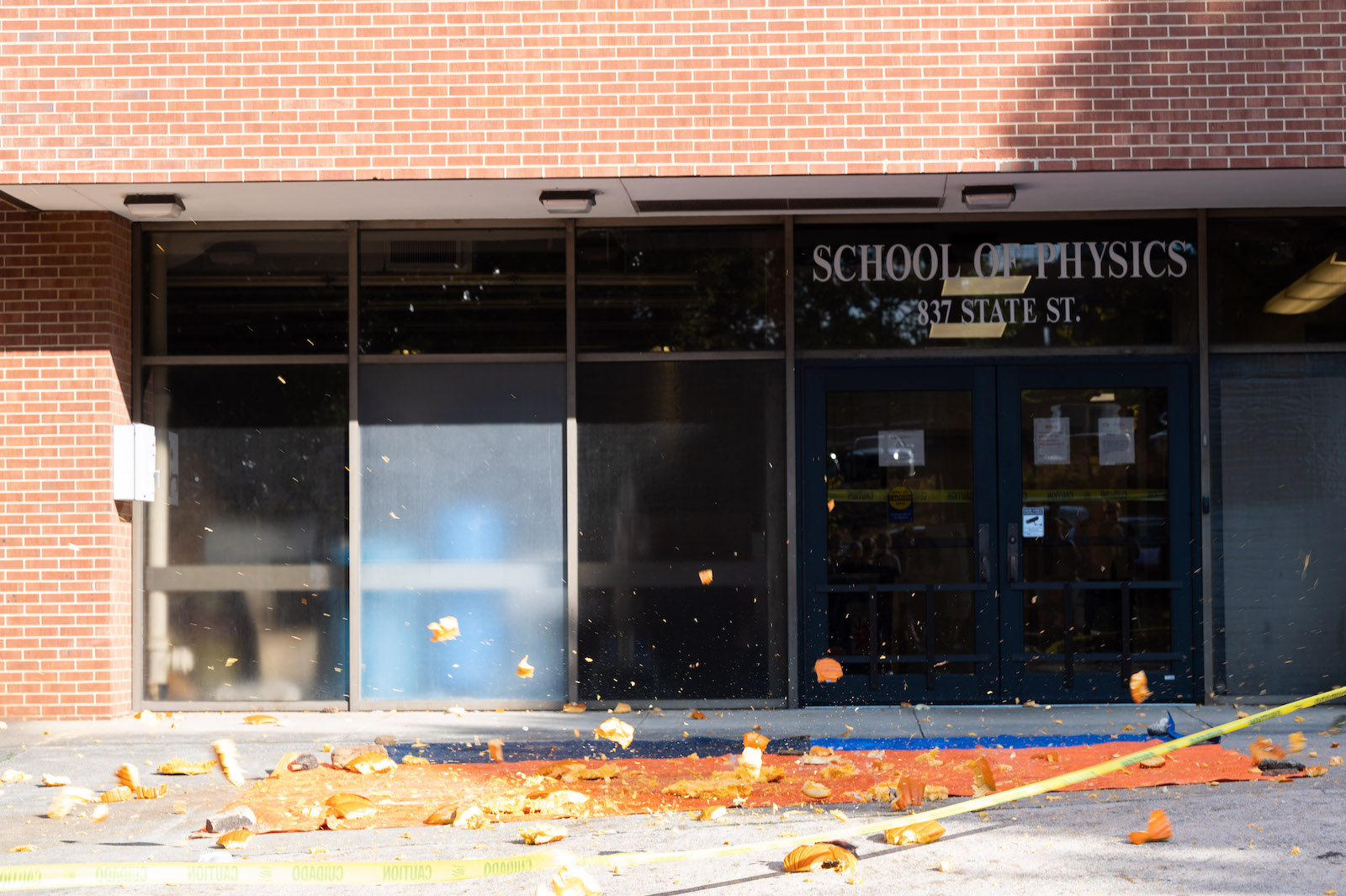 Pumpkins fell from the top of the Howey Physics Building as part of a fundraiser for the Society of Physics Students. This year's decorating options included pumpkins filled with fake blood. Photo taken Oct. 31 by Joya Chapman.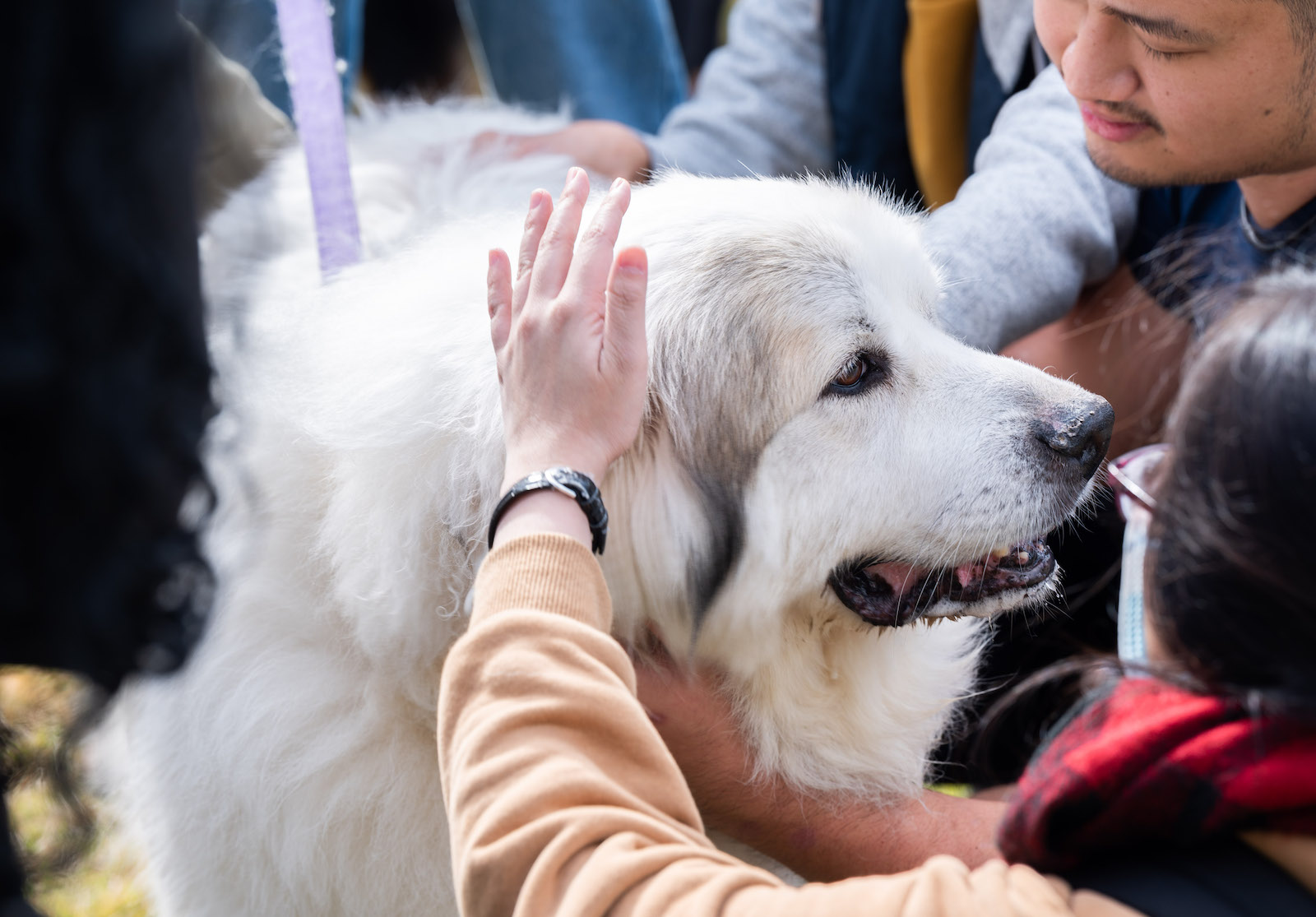 The Wellness Empowerment Center held a Pet Therapy and Pops session in the courtyard of the Klaus Advanced Computing Building with guided pet interactions to help individuals de-stress and provide a fun break from work, school, or relationships. Photo taken Oct. 26 by Joya Chapman.
Credits
Photography: Allison Carter, Joya Chapman, and Rob Felt
Writing/Editing: Victor Rogers, Stacy Braukman