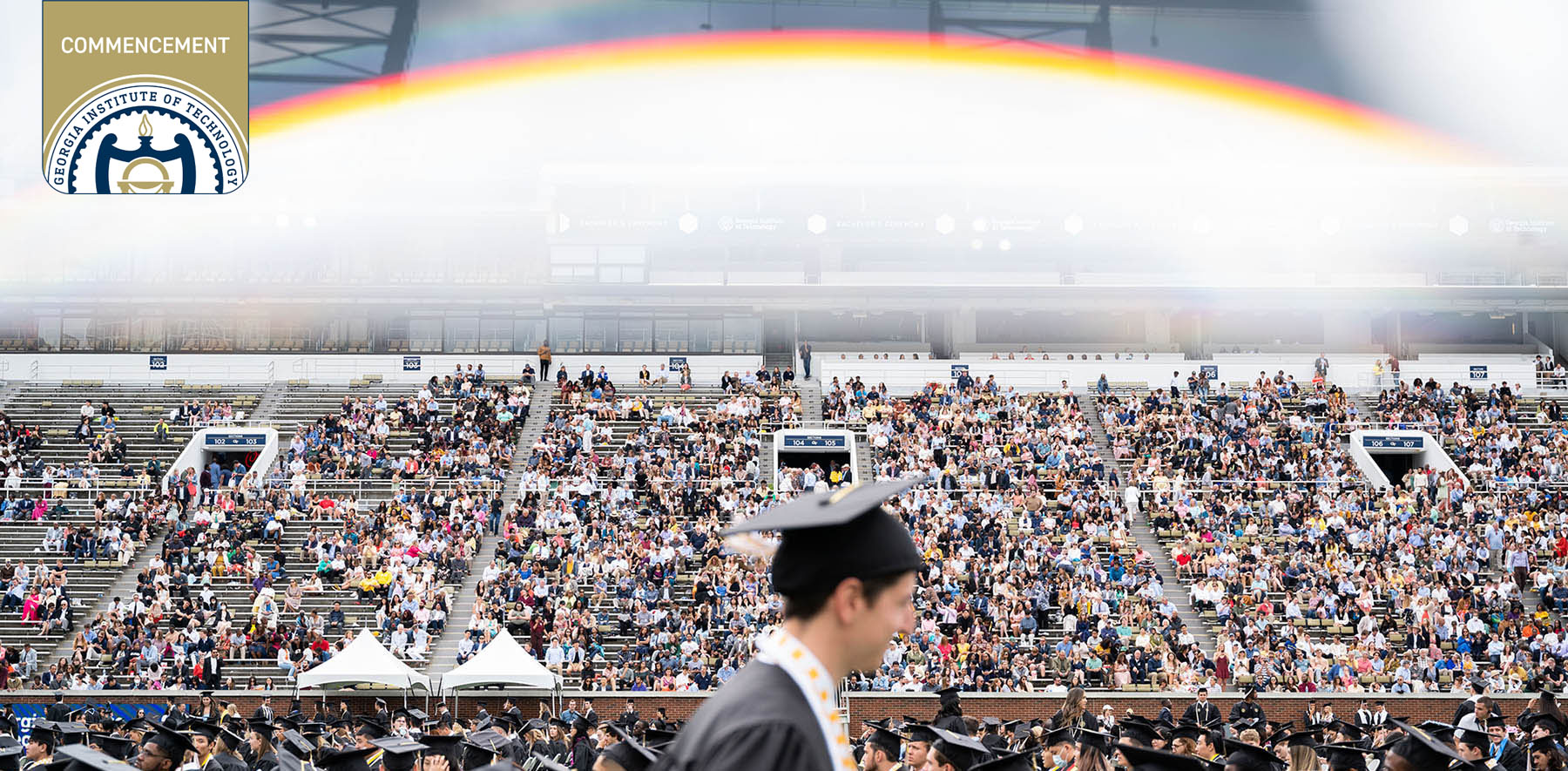 Georgia Tech Welcomes Fall 2022 Commencement Speakers

The Georgia Institute of Technology held its Fall 2022 Commencement ceremonies Dec. 16 – 17 at Bobby Dodd Stadium.
This semester's ceremonies celebrated 1,690 summer graduates and 3,930 fall graduates — 1,500 bachelor's students, 3,760 master's students, and 360 doctoral students across both semesters.
As part of the ceremonies, three distinguished speakers addressed graduates as they embark on their post-graduate lives and careers. All three are familiar with the Georgia Tech experience, either as a student or faculty member.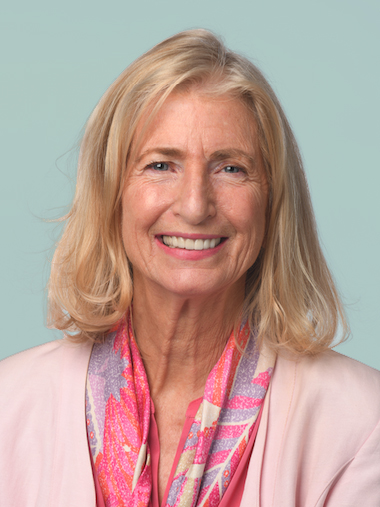 Marilyn Brown
Marilyn Brown, Regents' and Brook Byers Professor of Sustainable Systems in the School of Public Policy, will address Ph.D. graduates on Friday, Dec. 16.
Brown created and co-leads the Climate and Energy Policy Laboratory and the Master of Sustainable Energy and Environmental Management. Her research focuses on the design and modeling of energy and carbon reduction policies and programs, highlighting opportunities on the customer side of the electric meter. Using data analytics and energy-engineering-behavioral models, she examines energy technology and market transitions.  
Prior to joining Georgia Tech, she worked at Oak Ridge National Laboratory, where she deployed her expertise in scenarios focused on a clean energy future. Earlier this year, she received the Class of 1934 Distinguished Professor Award, the highest honor given to a faculty member at Georgia Tech. Brown is the first woman to receive the award.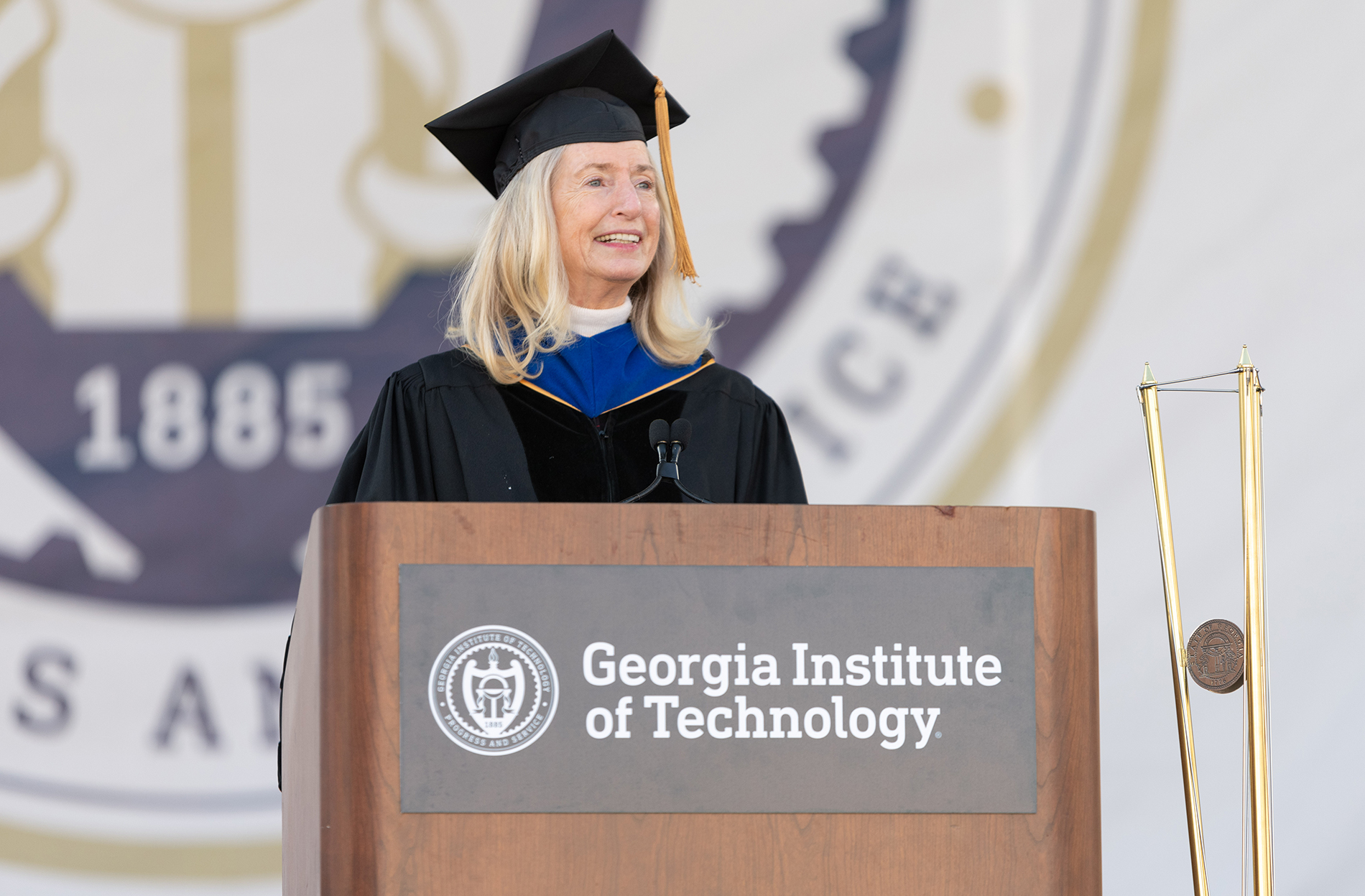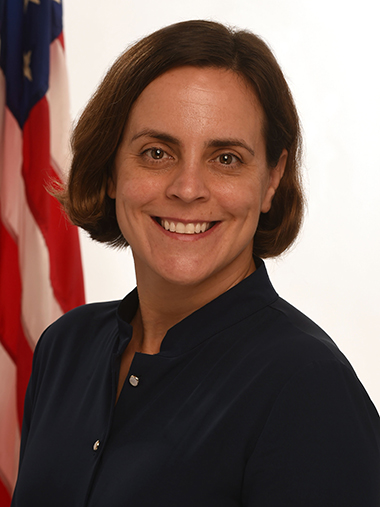 Renee Wegrzyn
Renee Wegrzyn serves as the first director of the Advanced Research Projects Agency for Health (ARPA-H), appointed on Oct. 11, 2022, by President Joseph R. Biden. Previously, Wegrzyn served as a vice president of business development at Ginkgo Bioworks and head of innovation at Concentric by Ginkgo, where she focused on applying the tools of synthetic biology to outpace infectious diseases.
Wegrzyn worked for more than a decade at the Defense Advanced Research Projects Agency (DARPA), five of those years as a program manager with a $250 million portfolio, and as a technical advisor to the Intelligence Advanced Research Projects Activity. At DARPA, she leveraged the tools of synthetic biology and gene editing to enhance biosecurity, support the domestic bioeconomy, and thwart biothreats. Wegrzyn received the Superior Public Service Medal for her work and contributions at DARPA.
She holds doctoral and bachelor's degrees in applied biology from Georgia Tech.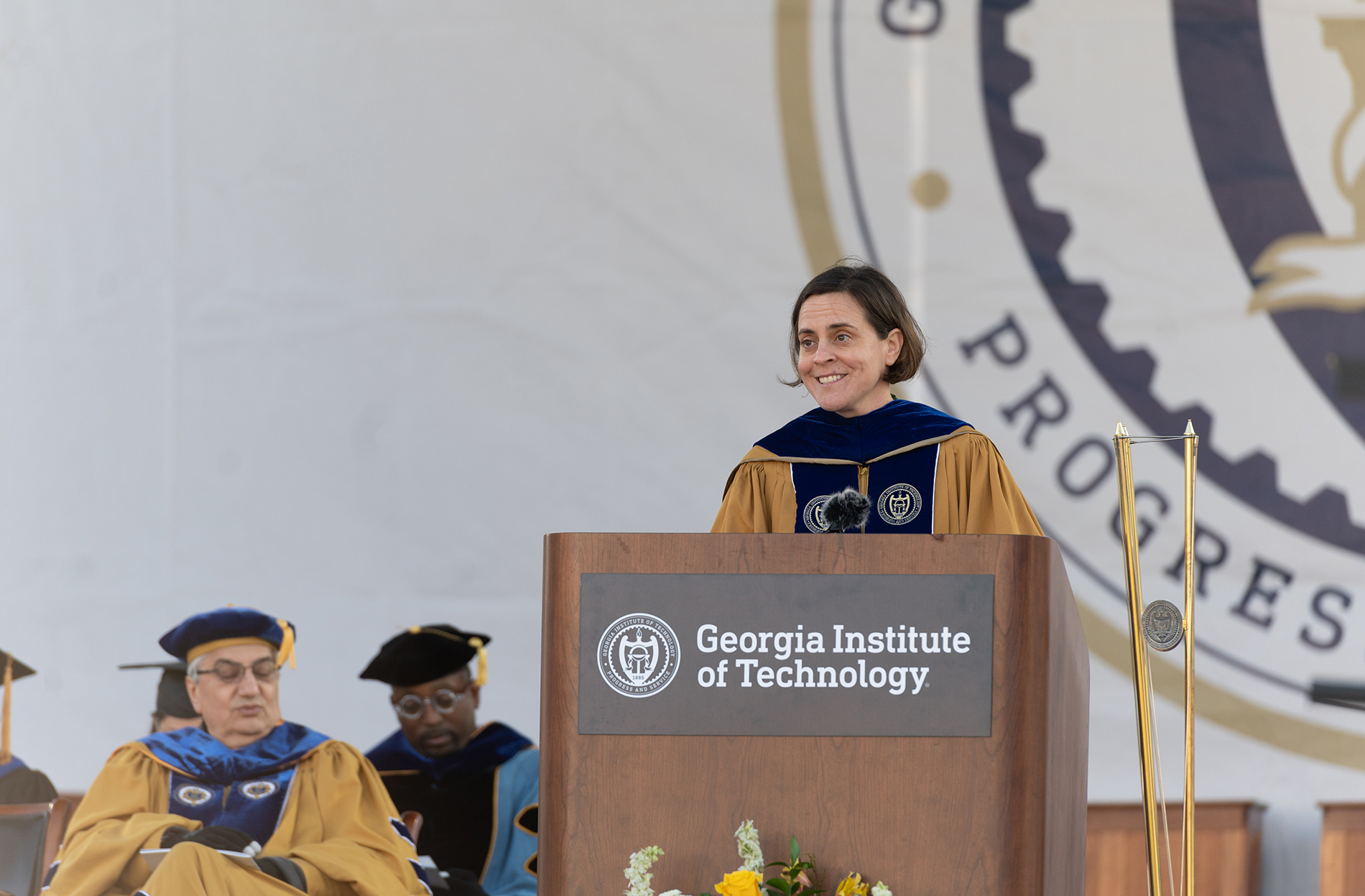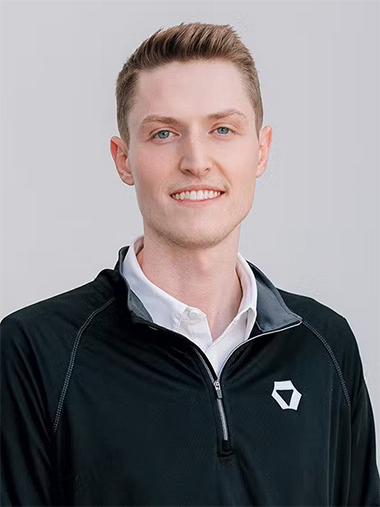 Sean Henry
Sean Henry, co-founder and CEO of Stord, will address bachelor's graduates on Saturday. Dec. 17.
As a student at Georgia Tech, Henry ran e-commerce businesses and worked on supply chain optimization at an automotive manufacturer in Germany. Leveraging these experiences to gain firsthand insight into the fragmentation and disconnected technology of the third-party logistics industry, Sean co-founded Stord in 2015 with Jacob Boudreau.
Stord's mission is to make supply chains a competitive advantage for brands of all sizes. Stord enables brands with "Prime-like" logistics by combining a nationwide logistics network with advanced technology.
Since its founding, the company has raised more than $300 million in venture capital investment and employs more than 500 people. Henry was recognized in the 2019 Forbes 30 under 30 list and in 2021 by Forbes as the youngest CEO of a $1 billion-plus private company.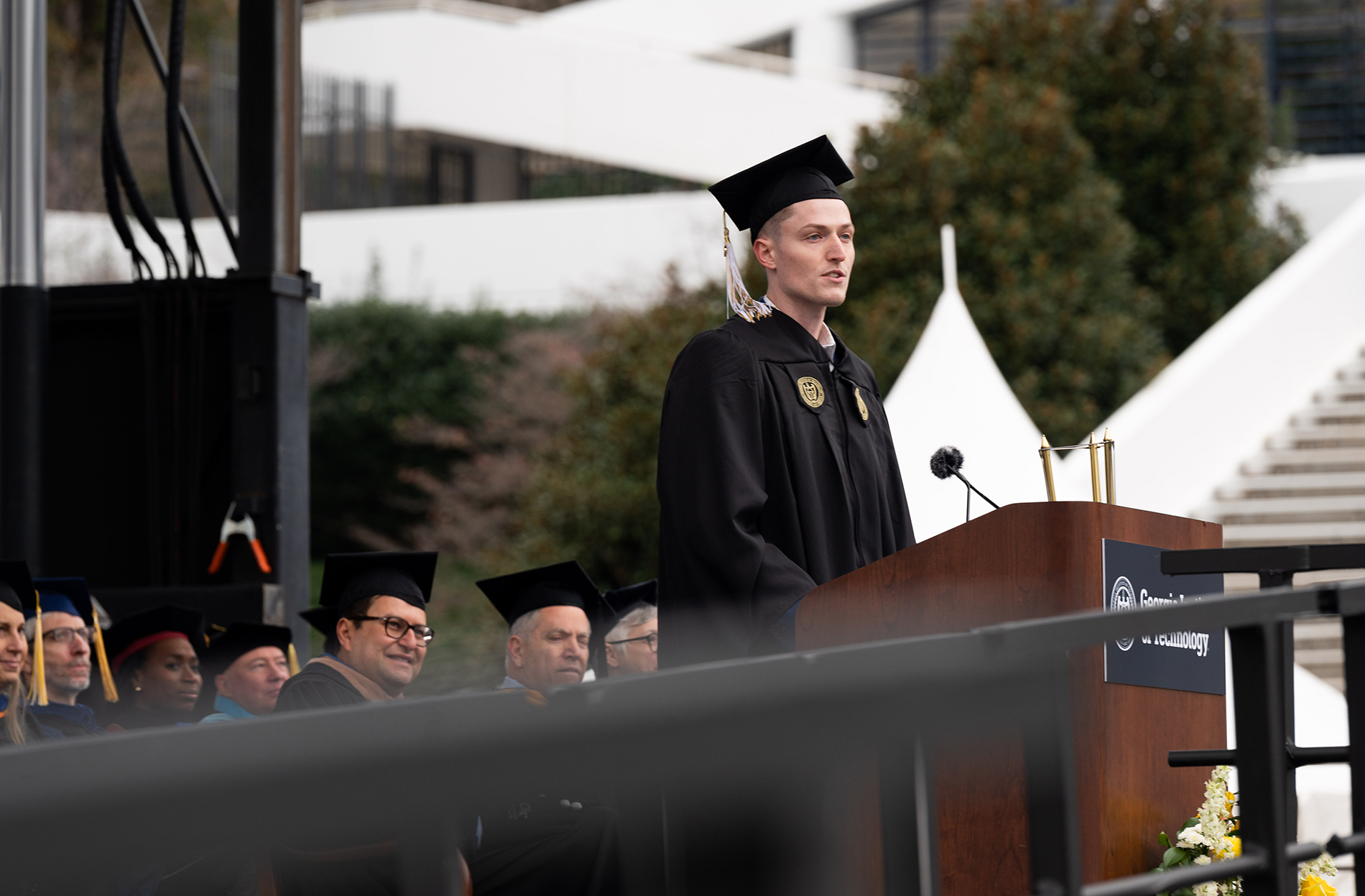 Credits
Ceremony photos by Allison Carter, Joya Chapman, and Rob Felt