Black History Month is a time to honor the triumphs and contributions of African Americans throughout U.S. history. Atlanta history is rife with achievements from the Black community, and history continues to be made here today.
Great work is being done both on campus and across Atlanta by Georgia Tech students, faculty, staff, and alumni. They are working across different industries to help bring about change to improve the human condition, whether it's on campus, in the city, or beyond. 
Atlanta Change-Makers introduces you to a few of the people whose aspirations and actions are making a difference — for today, and for a brighter future.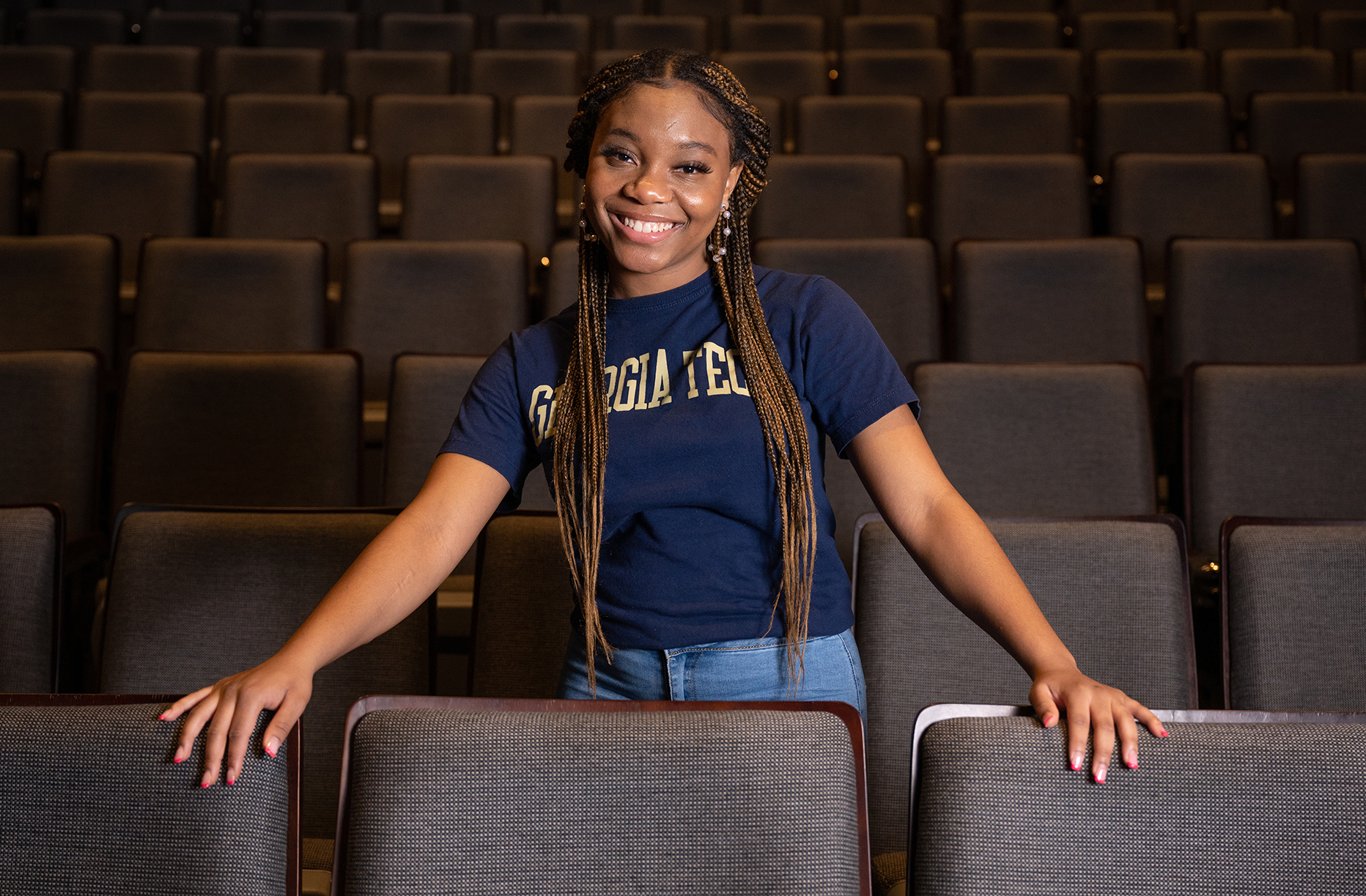 Lauren Hester
Psychology Undergraduate
Lauren Hester first became connected to Georgia Tech as a high school student through Project ENGAGES, where she developed her own research project in Susan Thomas' lab. Since then, the psychology major and French minor has enrolled at Georgia Tech and become involved in numerous efforts to "pay it forward."
On campus, Hester has worked with Institute Diversity, Equity, and Inclusion's Impact Living-Learning Community, where her work with the Make It Right Project helped advocate for custodial workers during Covid-19.
"My main goal was to allow members of the custodial staff to feel seen and appreciated for their dogged efforts to keep us safe amid the height of the pandemic," she said.
Hester also initiated and performed in the first Black History Month Talent Showcase at Georgia Tech in 2021. The program has continued since then, and Hester hopes it does so after her time at Tech is done. She is also an Achieve Atlanta Ambassador, serving as a mentor for Atlanta Public School students who enroll at Georgia Tech.
"As a product of Atlanta Public Schools myself, I understand the drastic academic, social, and environmental changes that are often difficult to navigate," she said. Hester has also stayed connected to her alma mater, Coretta Scott King Young Women's Leadership Academy, where she was valedictorian. "I stay in contact with staff and go back to events when I can. Being involved in my community is my way of paying it forward, in reverence of those who have supported me on my journey so far."
Hester plans to work in public health, with a focus on community and behavioral health. She hopes to provide medical and psychological resources to communities where they are lacking, and address psychological health disparities from an epidemiological perspective. "It is my goal to bring not only awareness but understanding to mental health so that it may be understood just as much as other ailments."
Kemuel Russell
Biology Undergraduate
Kemuel Russell's top priority in college was finding a sense of community. At Georgia Tech, he's not only found it, but he is taking a leading role in fostering it. 
"AASU offers students the chance to learn about and appreciate the positive impacts of the Black community at Tech and beyond," he said. "It serves as a hub of inclusivity and acceptance for students who wish to also acknowledge and share one another's differences."  
Russell is in his second year as president. He also works with the Minority Association of Pre-Medical Students and as an OMED Edge Mentor, and serves as vice president of Student Life for the Student Government Association. His leadership roles have helped him build an understanding of the intersections among community, race, mentorship, and medicine — which, as a biology major, has sparked a passion for public health. He hopes to one day create a network of Black healthcare professionals and experts to connect with patients and provide mentorship to students who are pursuing a career in medicine.  
While community engagement has benefited Russell personally and professionally, he also hopes it contributes to the betterment of others.  
"Community engagement increases your understanding of issues and empowers people to have a say in decisions that affect their lives, towns, cities, and neighborhoods," he said. "It's important to me to be involved in my community so I can be the change."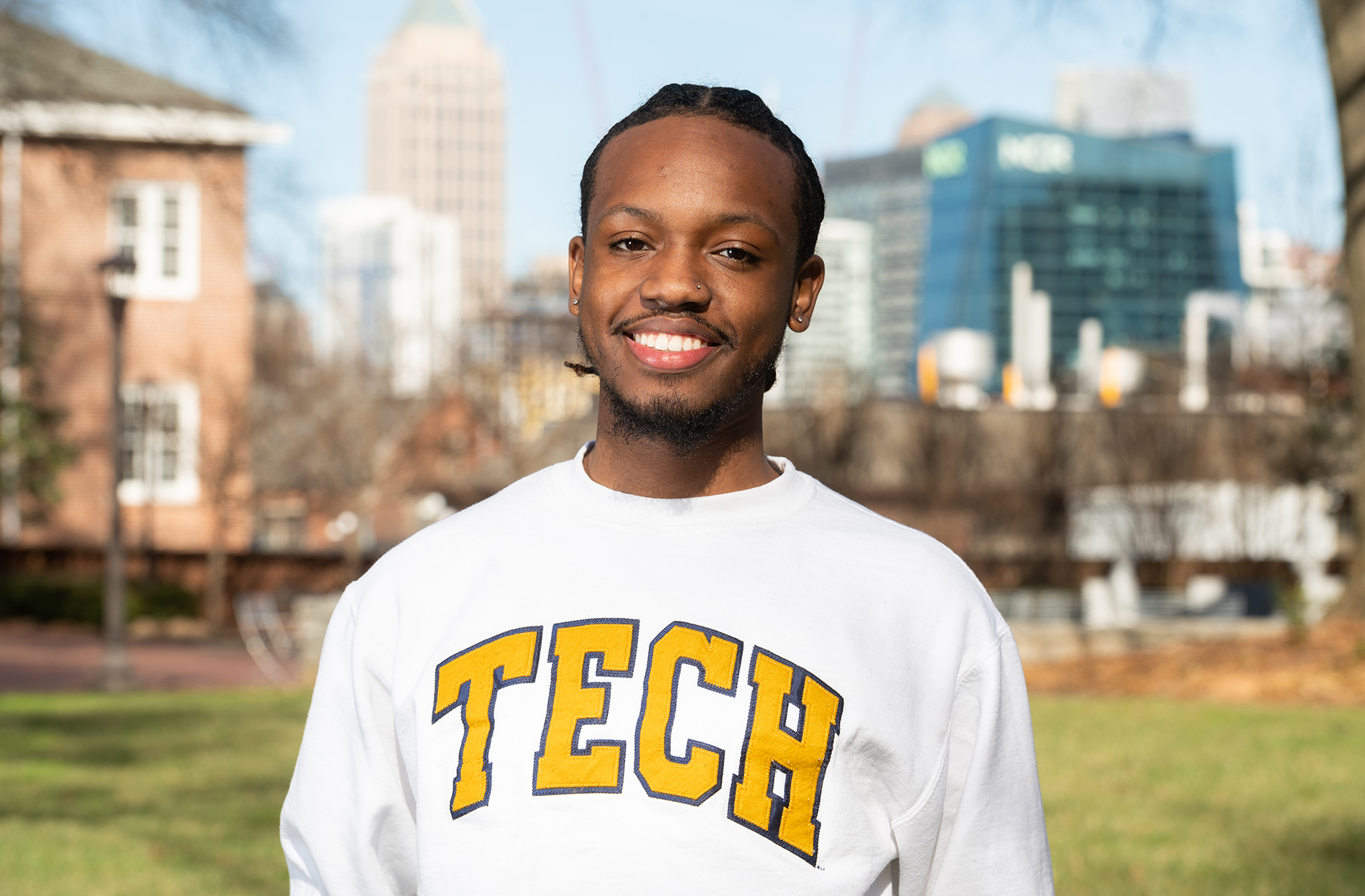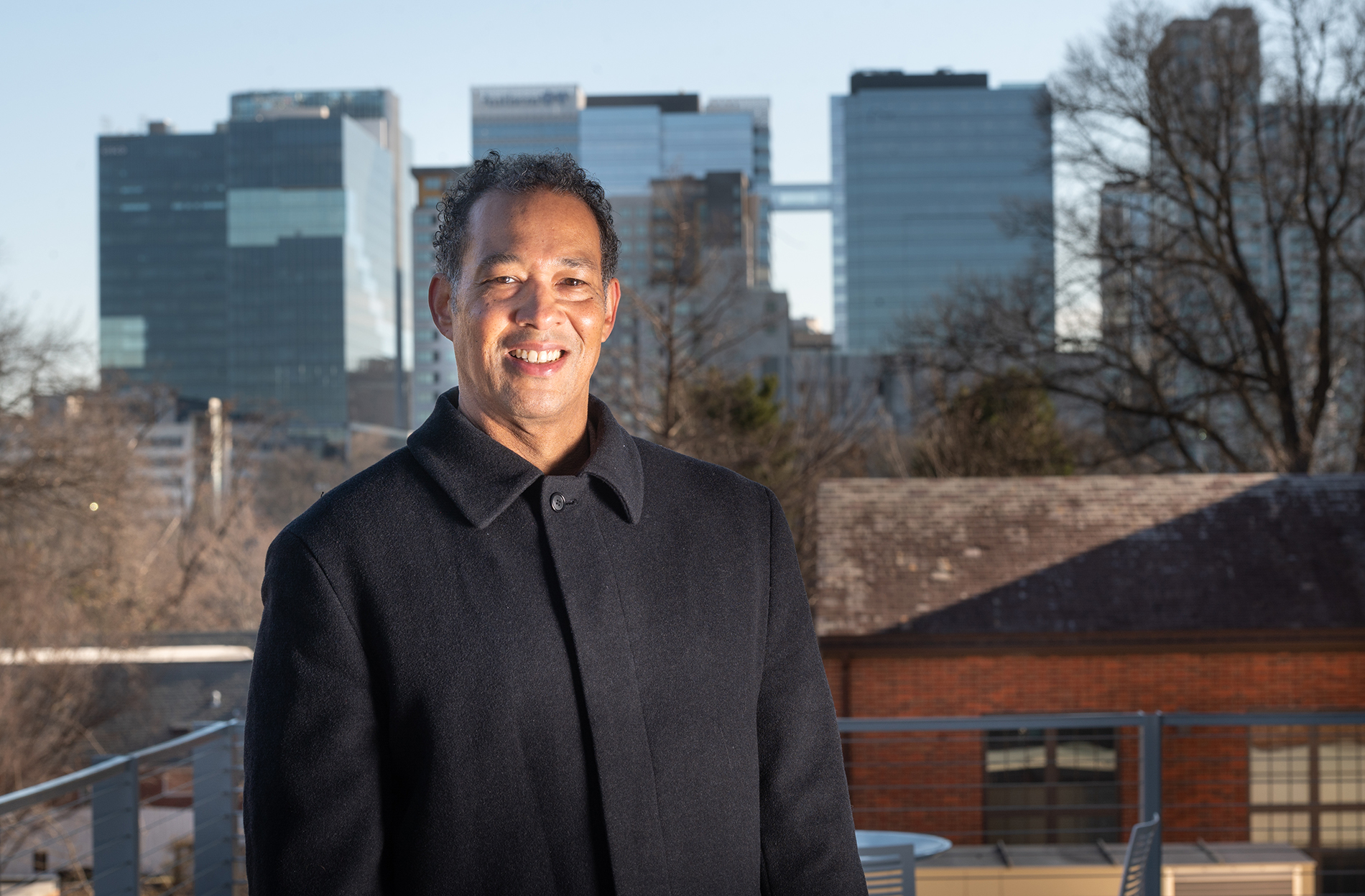 Christopher Burke
Long before he became the community relations director at Georgia Tech in 2011, Christopher Burke engrained himself into the fabric of Atlanta. Through his efforts with The Atlanta Project, the American Planning Association, and the Greater Atlanta Home Builders Association, Burke found a passion for improving the quality of life for residents all over the city. In his role with Tech, he has continued to fuel that passion while discovering a similar drive to expand workforce initiatives as well as opportunities for K-12 students. 
Representing Georgia Tech around Atlanta and beyond, Burke embraces the opportunity to regularly attend community meetings and events.  
"We're not just an Institute, but a public good supported by taxpayers. Whenever I meet people or speak in public, I always say, 'I work for you, and Georgia Tech is yours.' Tech has done well supporting faculty research and Institute initiatives that ensure we're mindful to create spaces for everyone's participation."  Burke works alongside local government and community leaders to expand Georgia Tech's reach and offer its resources to those in need.   
"The best thing we can do to contribute to our surrounding communities is to promote more opportunities for everyone to be engaged off-campus as well as host more external groups to showcase our campus.  Georgia Tech is not only an excellent institution but a beautiful public resource in the middle of Atlanta that more people should experience," he said. 
Burke emphasized the importance of bolstering the Institute's relationship with Atlanta Public Schools (APS) as it continues to recover from the instructional time lost amid the pandemic.  
He has taught several courses at Georgia Tech, including one that created a mentorship program between Tech students and APS students. 
Christian Coles
Arch 2016 – Lecturer, School of Architecture – Designer, CHASM Architecture
Christian Coles has the experience of being both a student and faculty member at Georgia Tech. He first learned about Tech's architecture program as a high schooler and was drawn to the school's excellence and its location in the heart of Atlanta.
After earning a master of architecture from the University of Michigan, Coles returned to Atlanta, and eventually to Georgia Tech, in part to bring his perspective to the community. 
"I felt the field of architecture struggled in terms of diversity, both academically and professionally," he said. "I decided to return to offer my unique viewpoint as a minority in the profession for the students I teach in my design studios."
Coles' work and his courses are influenced by cultural efficacy, and he looks to engage students in discussions about how to celebrate and preserve different cultural perspectives in the built environment. That exploration has been some of the most meaningful work he has done. He also encourages his students to engage directly with their clients and share their own experiences, rather than participating more passively.
"I push them to actively experience and research the communities they seek to complete projects in from all perspectives — from that of the privileged in those settings, to those who are marginalized and commonly forgotten or ignored," Coles said. "Ultimately, if we can establish a framework by which we design for the disadvantaged, then the whole of society will benefit from it."
As an architect with CHASM Architecture, Coles is able to bring students together with local nonprofits for collaborative design and visioning sessions. There, community needs and aspirations come to the forefront, and students get a real world perspective on how their designs impact people's daily lives.
"It's important to be engaged with the local community because discussions concerning equity and cultural values often start at the community level," he said. "Only by being active participants or working with those who actively participate in a community can we design in such a way that reflects a given group of people."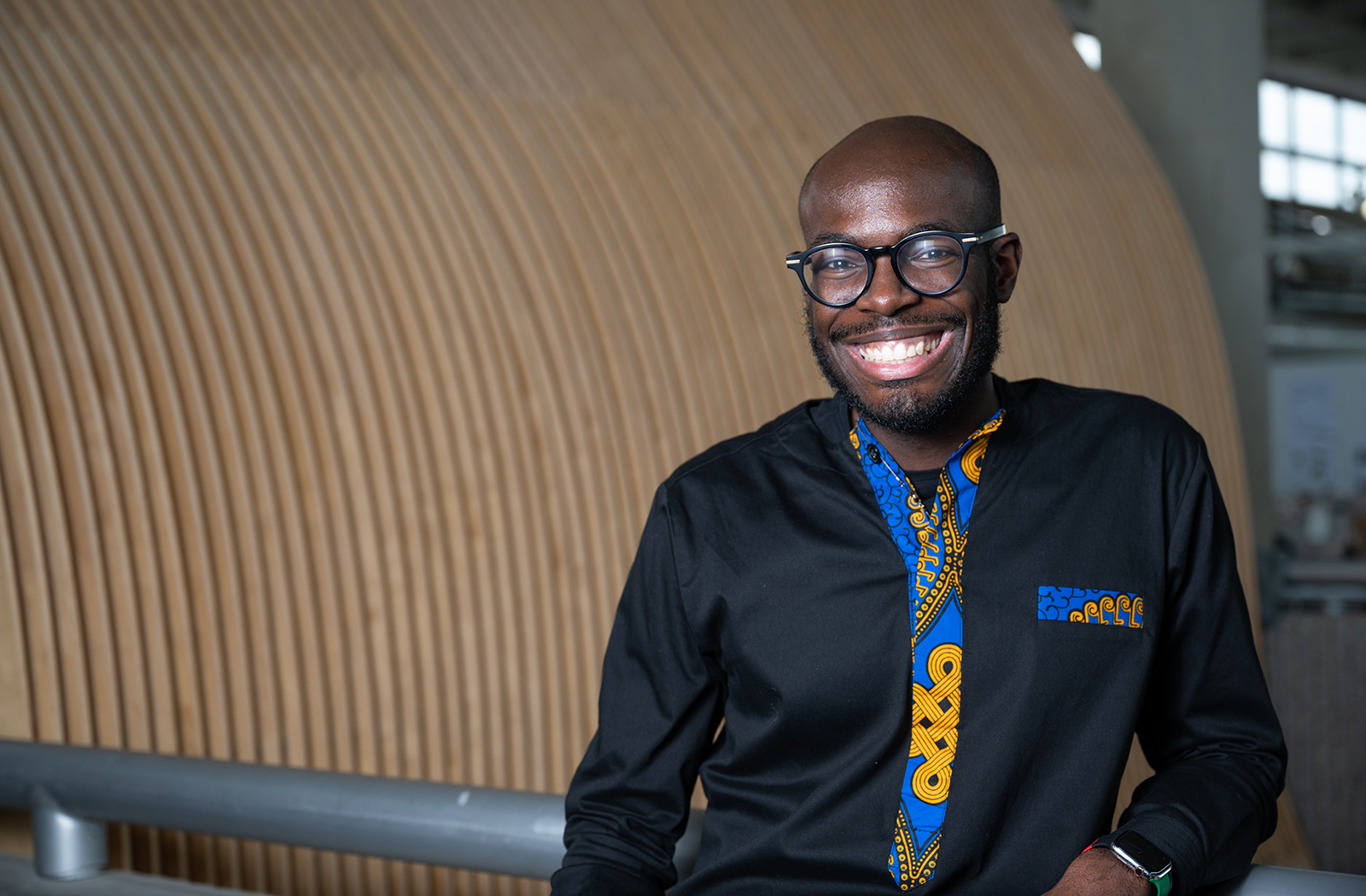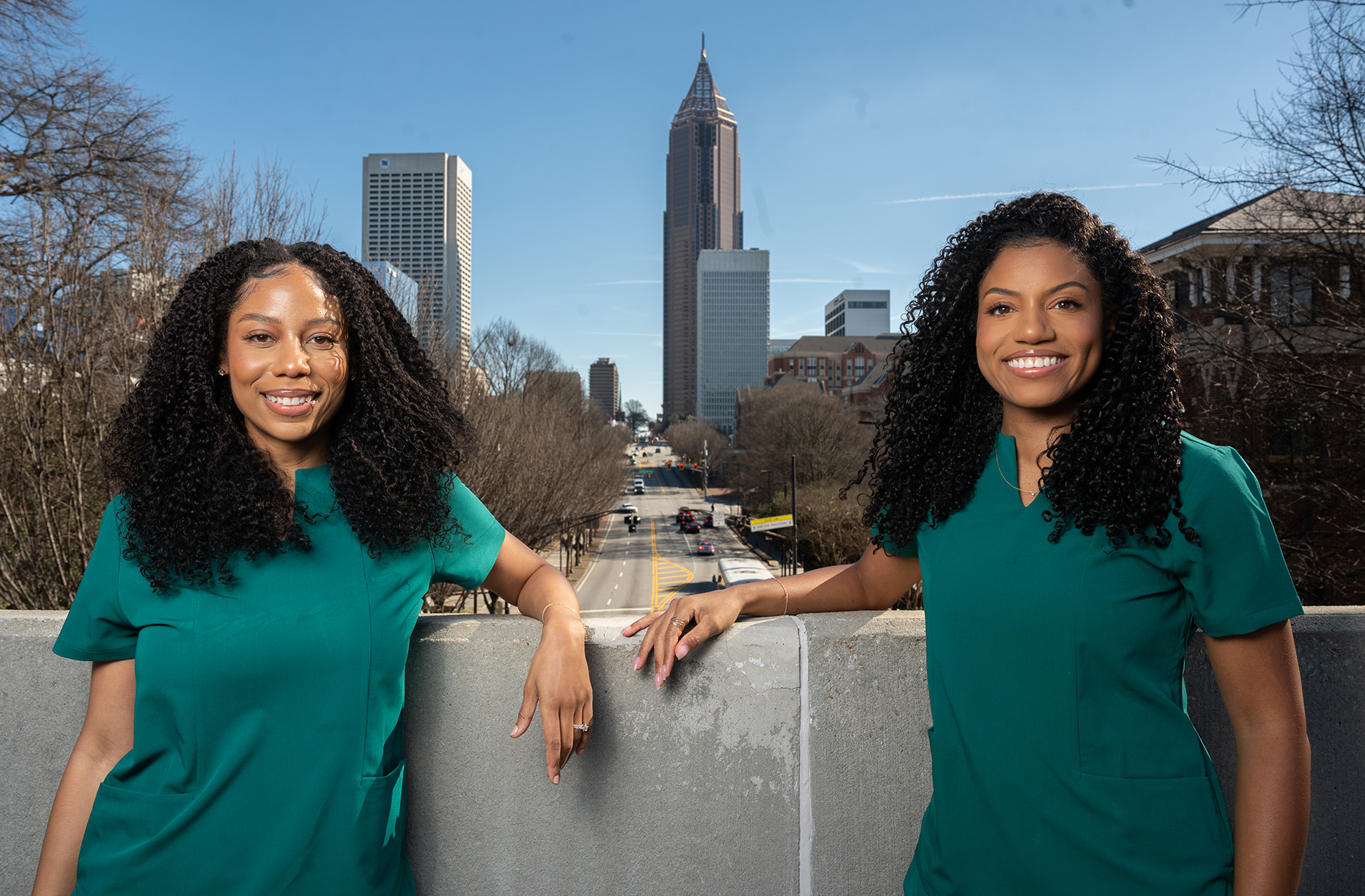 Asia Barnes, Co-Founder, Between
Industrial Engineering 2014, Master of Business Administration 2021  
 
Sheereen Brown, Co-Founder, Between
Industrial Engineering 2013, M.S. Industrial Engineering 2014 
 
Asia Barnes and Sheereen Brown co-founded Between, a health company, in 2022 with the goal of supporting people in Atlanta by making on-demand, high-quality, in-person gynecological care a reality.   
Their co-founder relationship is rooted in friendship cultivated on Georgia Tech's campus. Both joined the Office of Minority Educational Development (OMED), supported each other academically when earning ISyE degrees, and built a sisterhood as members of the Delta Sigma Theta sorority. 
Barnes and Brown also both experienced health issues in subsequent years, and they found that most private practice OB-GYNs had long wait times to schedule appointments. Wondering if others were also struggling to access gynecological care, and with the help of the Emory Startup Launch program, they began customer discovery to learn about other women's experiences.   
That's how they created Between, a company ­that allows patients to book same- and next-day gynecological appointments. Patients are seen by clinicians, including certified nurse midwives, nurse practitioners, and OB-GYNs, and all of Between's services are available during flexible hours, including weekends.   
"We're like urgent care, but specifically for gynecology."  
Barnes and Brown credit Georgia Tech for giving them an exceptional education and setting them up for success. They both say they apply the thinking they learned in industrial engineering to everything they do for the company.  
"From marketing and operations to sales, we approach our challenges through an ISyE lens."  
Currently, Between works with several local clinical partners, and the co-founders hope to expand and bring these much-needed services to cities beyond Atlanta.  
Archel Bernard
Science, Technology, and Culture 2011 – Founder, Bombchel
Archel Bernard opened Bombchel, a store located in Atlanta's Ponce City Market, in 2020. Her own grandmother had been unable to shop in the segregated building as a university student in Atlanta decades earlier, so it was especially meaningful to Bernard to open her first store in this same location.  
"My grandmother is still alive, so it's important that everyone knows we must actively be the change we wish to see. My presence at Ponce City Market is a result of gentrification, but also economic opportunity for Black female business owners like myself. Atlanta is growing, and it has to remain inclusive."  
Bernard earned her B.S. in science, technology, and culture in 2011 but moved to her family home in Monrovia, Liberia, after graduation. She opened a store there named Mango Rags, but an Ebola outbreak forced her to close it.  
Over the next five months, Bernard spent time figuring out her next move and developing Bombchel, an ethical fashion brand offering contemporary West African clothing, accessories, and more, with many items being made by hand by women in Liberia.  
"I'm so grateful to have a career where I can creatively express myself through bold, colorful, unifying fashion, but it's truly special that I have created economic opportunities for amazing Liberian women, and that every day I get to show the world some of the beauty that can only be found in Africa. Every part of Bombchel is purposeful, intentional, and meaningful," Bernard says.  
She credits the Georgia Tech community and the people she met during her time on campus for their support along every step of her entrepreneurial journey.  
Bernard plans to continue pushing Bombchel to new heights while continuing to bring bold and beautiful fashion to the people of Atlanta.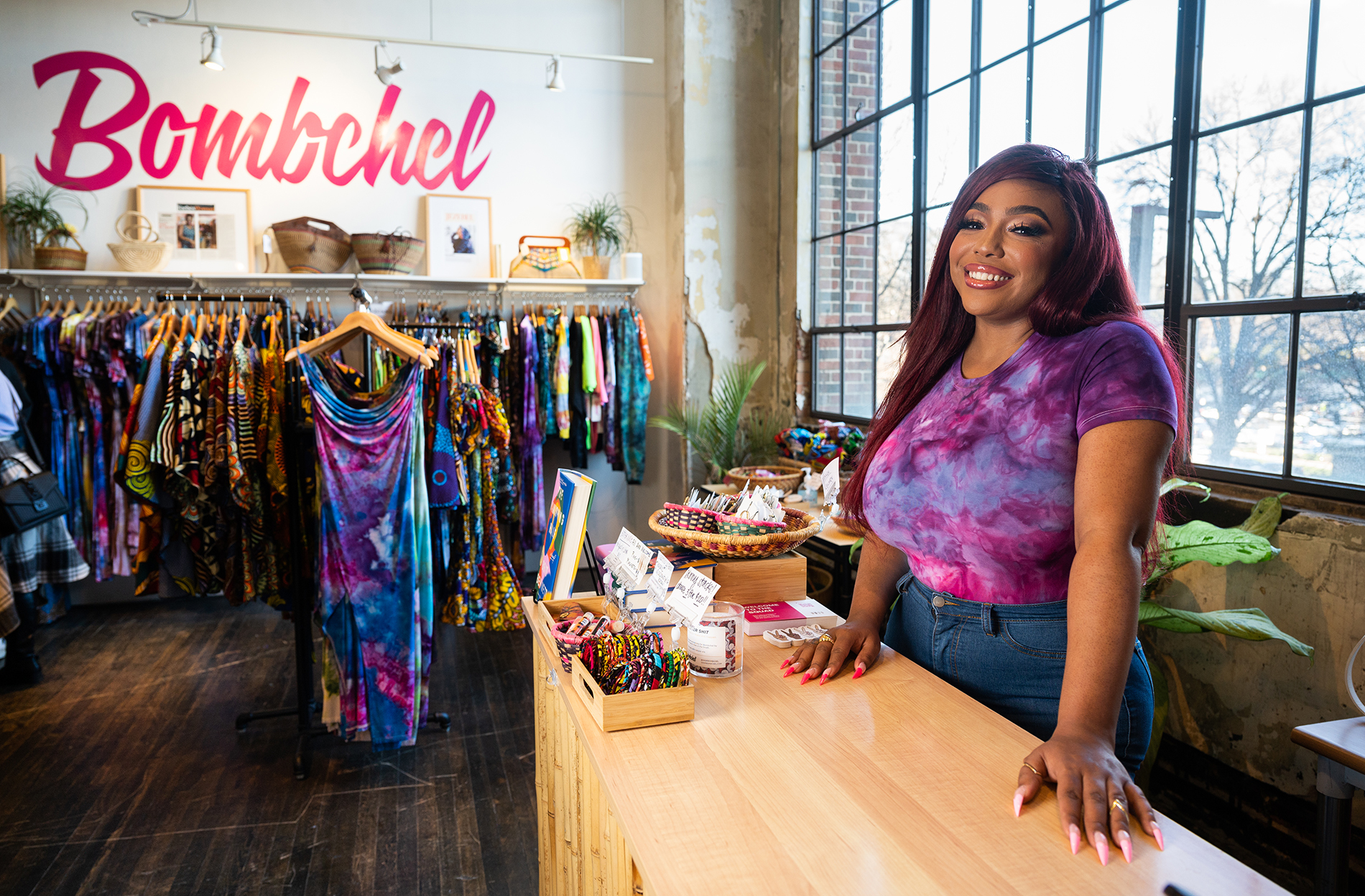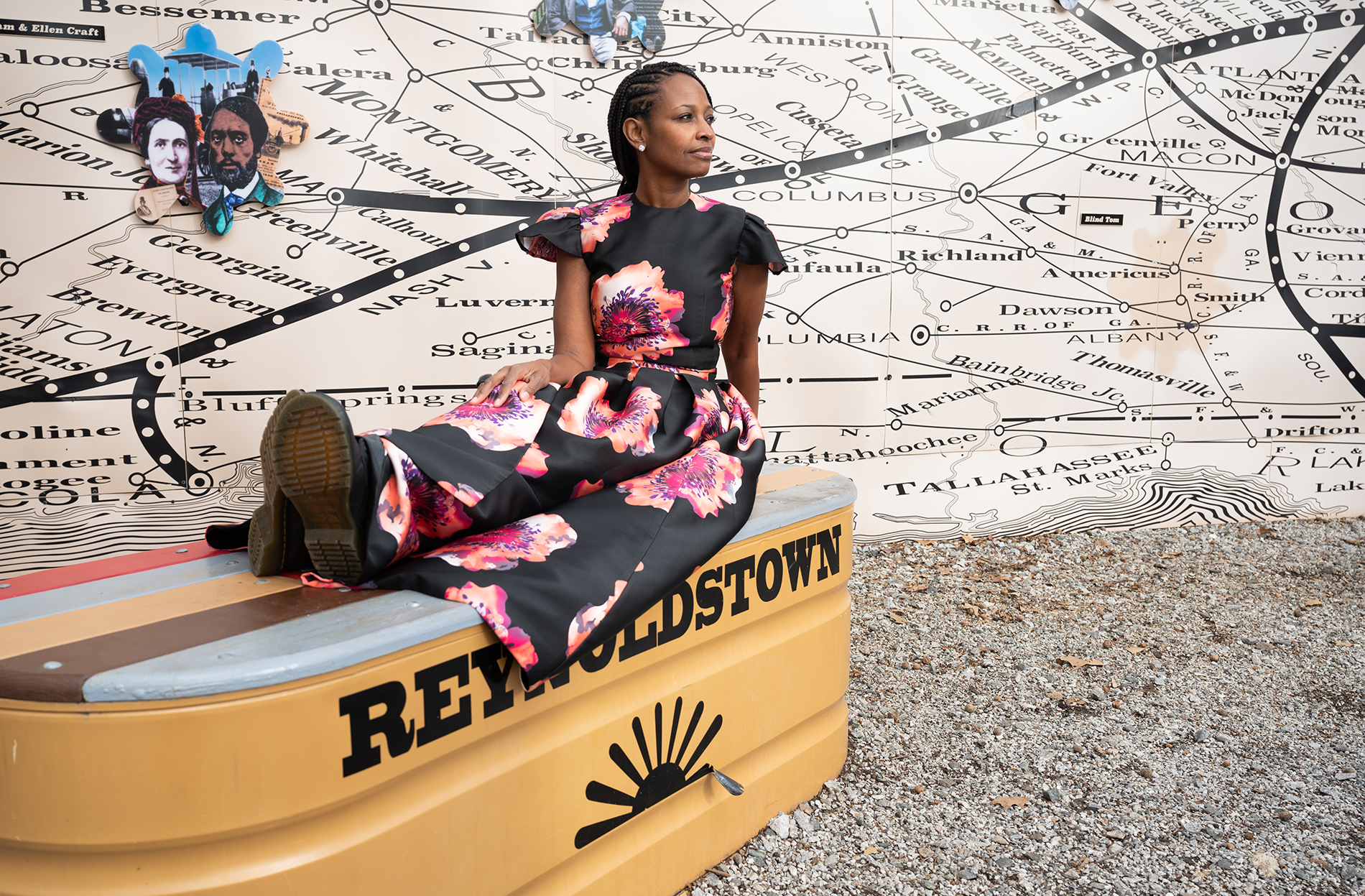 Denise Smith
MBA 2014 – Chief Technology Officer, Newhouse Project Consulting
As CTO for Newhouse Project Consulting, Denise Smith has a proven record in technology operations strategy, helping companies in all phases of their financial journeys. But for Smith, the most meaningful part of her work is seeing the diverse uses of technology in the marketplace and the possibilities of using it for social good. 
A 2014 graduate from the executive MBA program in the Scheller College of Business, she has helped run $100 million business units for global companies, working with people all around the world to leverage technology. Those international experiences inspired her to do more in the industry.  
Smith is also a co-author of Miss-Adventures Guide to Ultimate Empowerment for Women, in which she shared personal pieces of her life to help women navigate their careers, and to be a resource for women who climb the corporate ladder and then feel they have no one to turn to. 
In addition, Smith is the current advisor to the CEO of Women Elevating Women, a chapter chair for Women Presidents Organization, and Vistage chair. With the urge to always give back, Smith took on these roles to feed her passion for providing access to resources that build generational wealth that is essential for sharing experiences and best practices in a community.
Her best advice for people interested in becoming a venture capitalist? "You must have some sort of technology that is going to help make the lives of folks better or provide something that will spark human curiosity."  
She's currently a member of the Scheller College of Business Young Alumni Advisory Board, where she continues to make an impact and be a positive presence on campus. 
Brandon Butler
MBA 2015 – Founder, Butter.ATL 
After graduating from the executive MBA program in the Scheller College of Business in 2015, Brandon Butler created the Atlanta-focused media company Butter.ATL.  
Boasting more than 121,000 followers on Instagram, Butter.ATL highlights the people, places, and things relevant to the culture of Atlanta. It was founded in 2018, and Butler's goal was to create social media content with the idea that Atlanta pushes culture forward but doesn't always do a great job telling its own stories.  
Describing Butter.ATL as a "love letter to things that make Atlanta's culture so special," Butler says the platform's positive impact on the people of Atlanta is the most meaningful part of his work.  
And even though his time at Georgia Tech may have been brief, he credits Tech for helping prepare him to be a leader in Atlanta.  
"From the classes to the connections I made with peers and staff, everything was a learning opportunity. It expanded my perspective, and I hope that I had the same positive impact with each person I built a connection with," Butler says. Butter.ATL will continue to churn out daily content that captures the essence of Atlanta. Find it at instagram.com/Butter.ATL.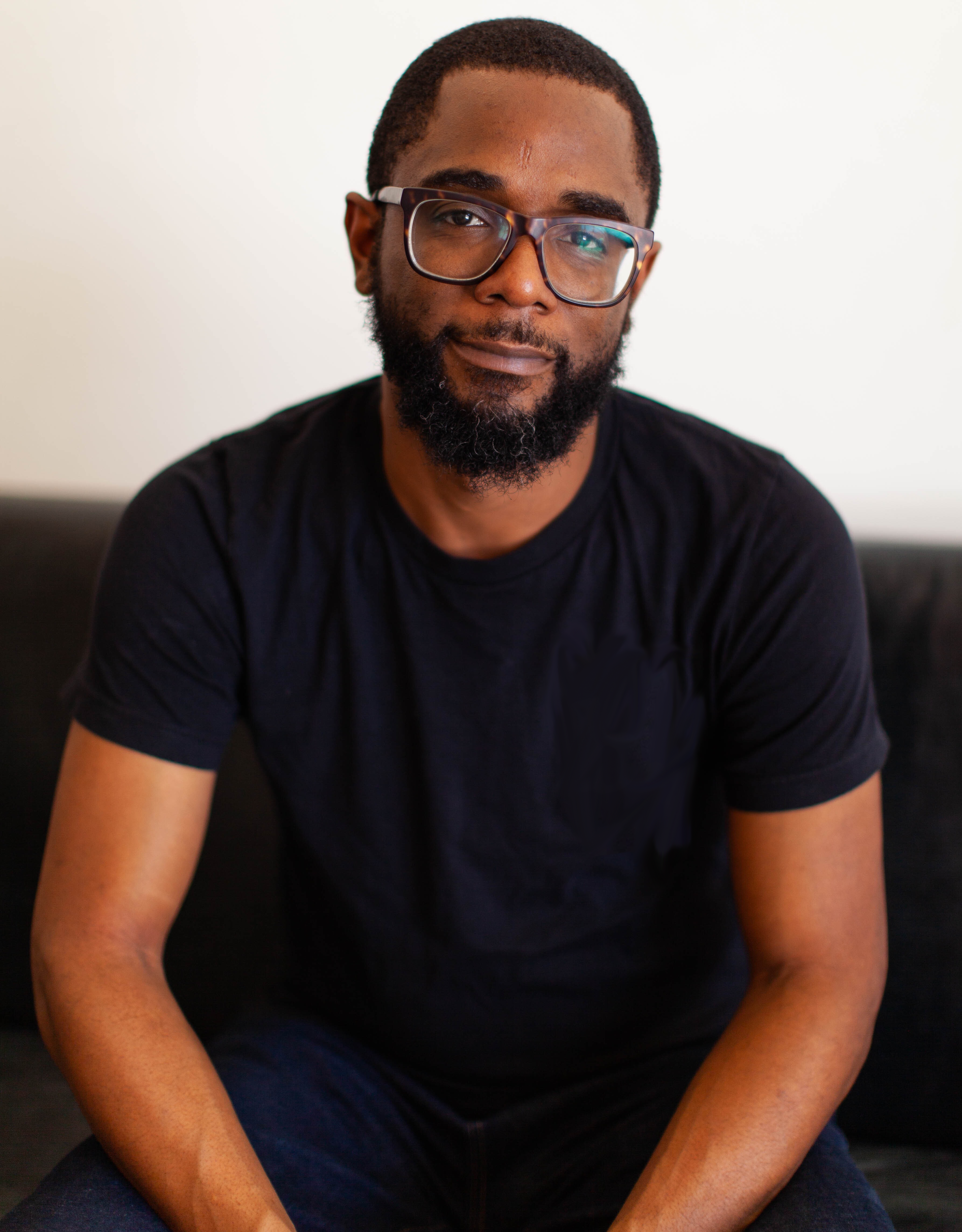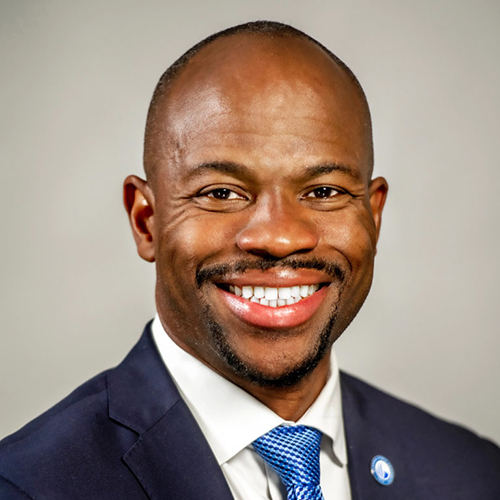 Brian Blake
EE 1994 – President, Georgia State University 
Continuing to break barriers in higher education, Blake returned to his home state in June 2021 to become the first Black president in Georgia State's history. After becoming the youngest Black professor to earn tenure at Georgetown, boosting recruiting and retention rates at Drexel, and guiding George Mason through the height of the Covid-19 pandemic, Blake was ready to hit the ground running at Georgia State.  
"As a Georgia native and Georgia Tech alumnus, it has been humbling to return home, where I not only get to lead one of the most innovative institutions in the country, but also effect change in Atlanta, a city I love, as well. We are one of the most diverse universities in the nation in one of the fastest-moving cities. Georgia State University is uniquely positioned in higher education to show the world that the best solutions are inclusive."  
Blake made his intentions clear in his first 100 days on the job, meeting not only with students and faculty, but also with state and community leaders to expand Georgia State's reach around the city and the world.  
"We graduate more students than any other school in the state. If you look across the country, I don't think there is a place that has both the access and the research outcomes that we have. That's a unique feature, and it provides perspective to the community. We can solve problems that other places can't," he said.  
A decorated professor, Blake has advised 15 postdoctoral fellows and graduate students along with over 30 undergraduate researchers. Bringing that expertise to his new leadership role, Blake has implemented four pillars at Georgia State: research and innovation, student success, college to careers, and identity and placemaking.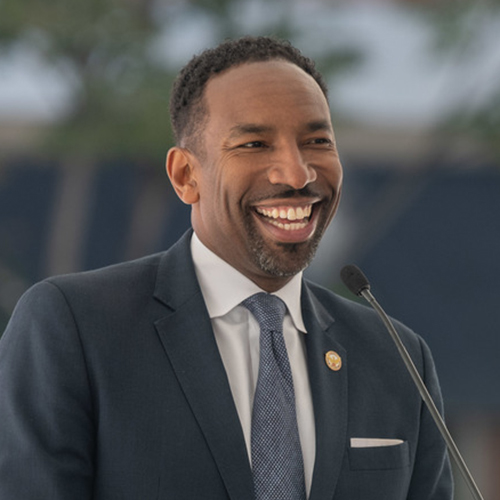 Andre Dickens
ChE 1998 – Mayor, City of Atlanta   
While he's just over a year into his term as the mayor of Atlanta, Andre Dickens is hardly new to public service. A two-term city councilman, the Georgia Tech alumnus and Atlanta native continues to embody the motto of his alma mater — progress and service — with an equitable approach to leadership that emphasizes public safety, expanding access to affordable housing, and improving the relationship between the city and its public schools.  
Along with expanding nonprofits' access to technology as the chief development officer of TechBridge, Dickens' work in the community includes a stint as the assistant director of outreach initiatives for Georgia Tech's Office of Institute Diversity from 2010 to 2016. During this time, he headed up the Institute's African American Male Initiative, a program providing academic resources, mentoring, and leadership training to support the enrollment, retention, graduation, and career placement of Black men at Georgia Tech. 
Through his work at Tech, the creation of the Teen "Midnight" Basketball League, and other legislative efforts, Dickens has prioritized improving the outlook for Atlanta's next generation. That continues in year two of his administration, as he dubbed 2023 the "Year of the youth."  
"There would be no beloved community if we can't offer our young people hope. With hope, they can dream, and as they dream, their futures begin to take shape — just like Dr. King's dream. As we create the beloved community, we must focus on our connected future. If we mold them right, if we give them the courage of that dream, our young people will be the architects of that future that we want to see," he said, speaking at a commemorative service on Martin Luther King Jr. Day at Ebenezer Baptist Church.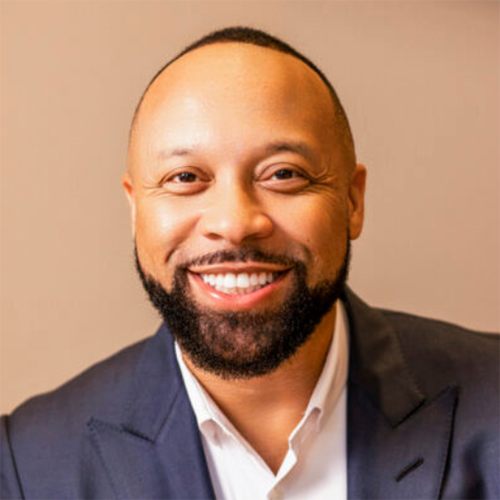 Paul Judge
M.S. CS 2001, Ph.D. CS 2002 – Managing Partner, Panoramic Ventures  
As a managing partner of the largest tech venture fund headquartered in the Southeast, Paul Judge is using his entrepreneurial prowess to help others. Having already co-founded and sold three companies, Judge and BIP Capital merged to create Panoramic Ventures in 2021 with an emphasis on providing funding to underrepresented founders, as minority- and women-led tech startups receive just 3% of capital investment.  
Judge has invested in over 30 companies and is the lead inventor on 30 patents. Drawing on his own experience, he told Georgia Tech's Class of 2021 that hard work has a way of paying off.  
"To do things worth doing, you must be ready to take the road less traveled. You must be OK with being a contrarian, OK with people thinking that you're wrong, OK with people thinking that your ideas are crazy, because most of the ideas that are great tomorrow are great today," he said.  
With six live events annually, Panoramic Ventures invests in the next generation with its Startup Showdown, awarding $120,000 to early-stage companies.  
"He is not just successful. He has not just worked on his own success. He has become a mentor, an investor, and a person who is committed to the success of many others," Georgia Tech President Ángel Cabrera said.  
While Atlanta has quickly become a hub for technology and innovation, Panoramic Ventures is working to bring funding in the region up to speed with the Southeast's and Midwest's share of all venture capital funding, totaling 14%.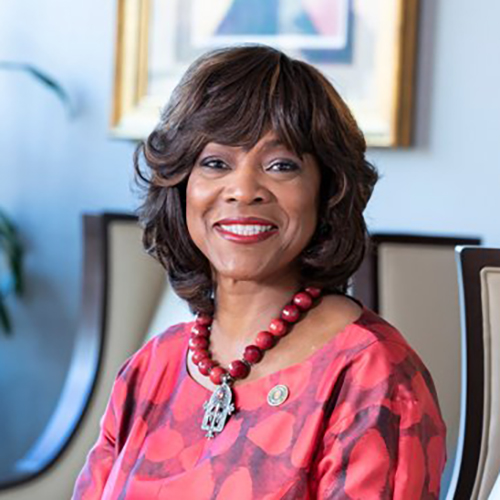 Valerie Montgomery Rice
CHEM 1983 – President and CEO, Morehouse School of Medicine
As the first female president of the Morehouse School of Medicine, Valerie Montgomery Rice has long been an advocate for equity in the medical field. In 2020, she led Morehouse into a historic 10-year, $100 million partnership with CommonSpirit Health to develop and train more Black physicians, with a goal of 300 completing their residency each year.
Upon assuming the role as president, Montgomery Rice outlined her vision to lead in the creation and advancement of health equity.
"As the nation's leading academic medical center for vulnerable populations, we are ultimately defined by our ability to create and advance health equity. This vision requires us to think differently about the role of medical education. It requires us to think differently about how we train students and residents, pursue scientific discovery, treat patients, and engage our communities," she said.
In 2020, she was recognized by the Georgia Tech Alumni Association with its Dean Griffin Community Service Award. The award recognizes alumni who have performed exemplary community service in a long-term volunteer capacity, improved the quality of life of others, demonstrated leadership and creativity in dealing with societal problems, and served as a source of inspiration for others.
Montgomery Rice received a bachelor's degree in chemistry from Georgia Tech in 1983, and her medical degree from Harvard Medical School. She completed her residency in obstetrics and gynecology at Emory University School of Medicine and her fellowship in reproductive endocrinology and infertility at Hutzel Hospital. Montgomery Rice is a fellow of The American Congress of Obstetricians and Gynecologists.
Credits
Written by Evan Atkinson, Kristen Bailey, and Steven Gagliano
Edited by Stacy Braukman
Photos by Allison Carter