Commencement Wishes

No matter how full a college experience may be, there are always things you didn't get to — bucket list items left unchecked. During the last week of the semester, two Tech students were surprised with an experience they wished they'd had while an undergraduate. Both of them are uniquely Georgia Tech.
Maya Lachev grew up in Peachtree Corners, Georgia, and initially chose Tech with aspirations to attend medical school. During her first year, her passions instead led her to Tech's top-ranked industrial and systems engineering major. She graduates this week with plans to join McKinsey and Company as a business analyst.
Lachev's parents immigrated from Bulgaria in the 1990s in hopes that she and her brother, Martin, would have a better life in the U.S. Martin is also now a Tech student.
"They sacrificed so much so that we could have the opportunity to forge our own path and receive a world-class education," Maya said.
For Tech students who are still finding their way, she offered a bit of encouragement and perspective.
"Not everything makes sense at the time, but the closer to graduation you get, you're able to look back and see how much you have overcome during your time as a college student," she said. "Georgia Tech challenges you and if you trust the process, you will end up exactly where you need to be."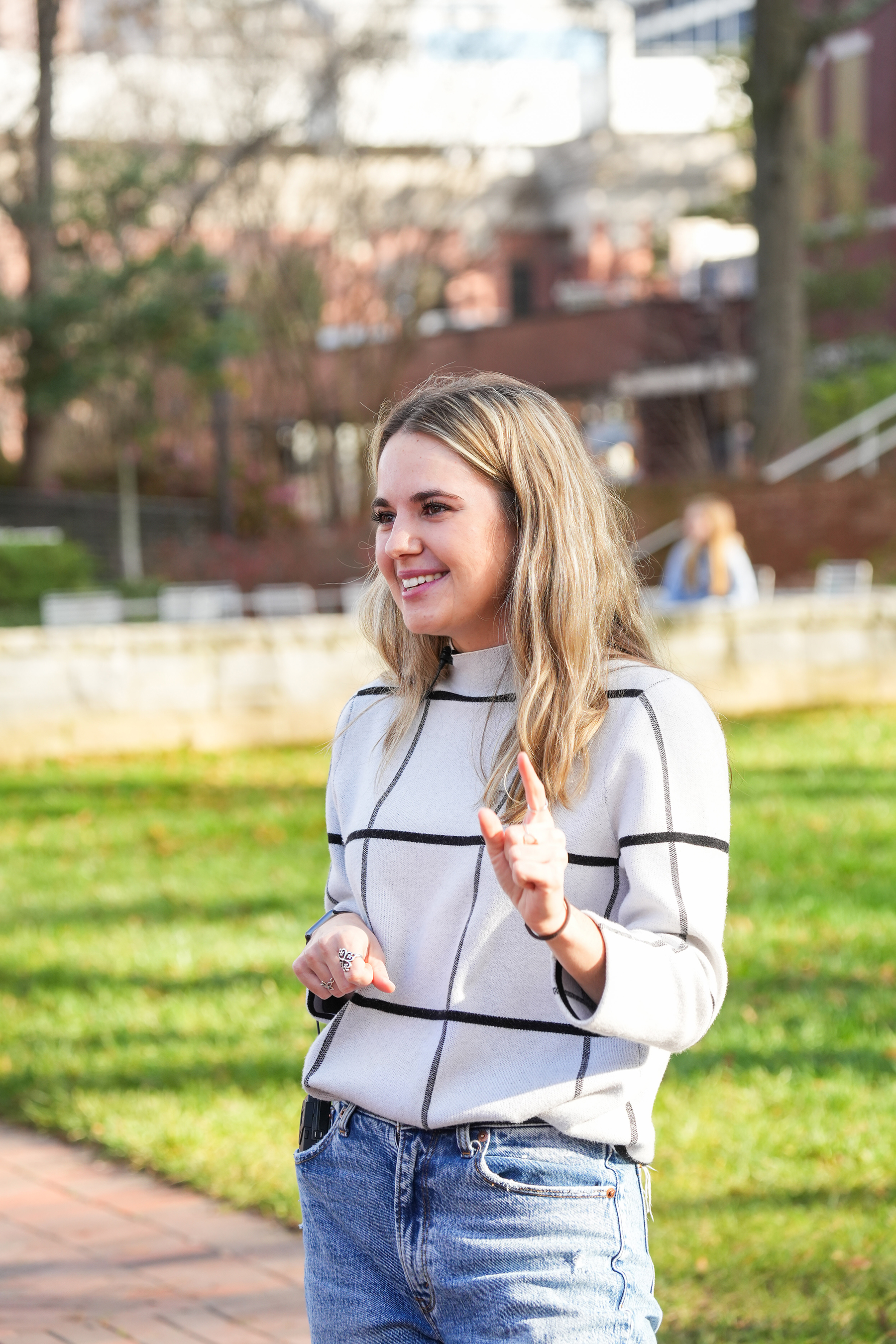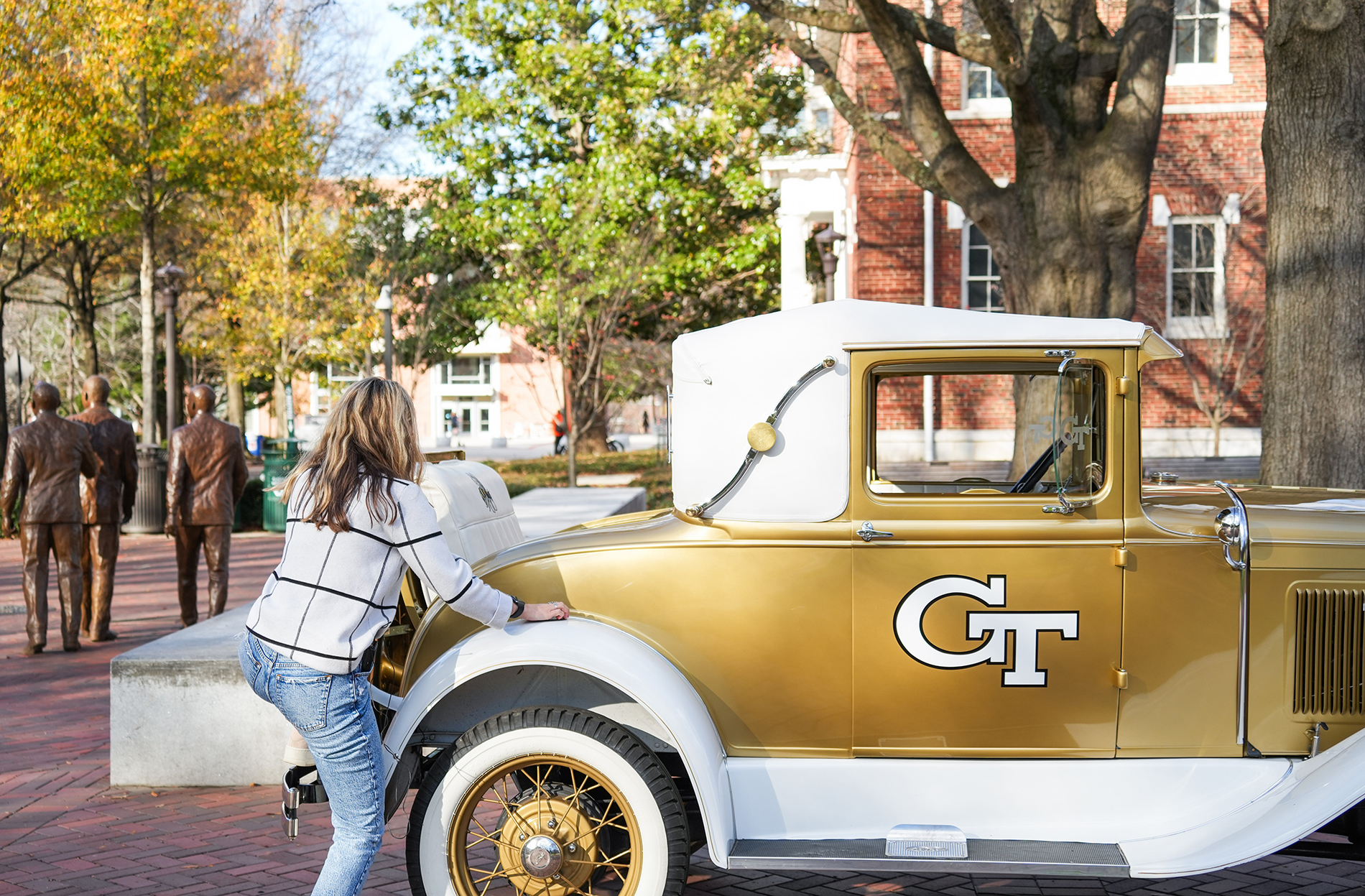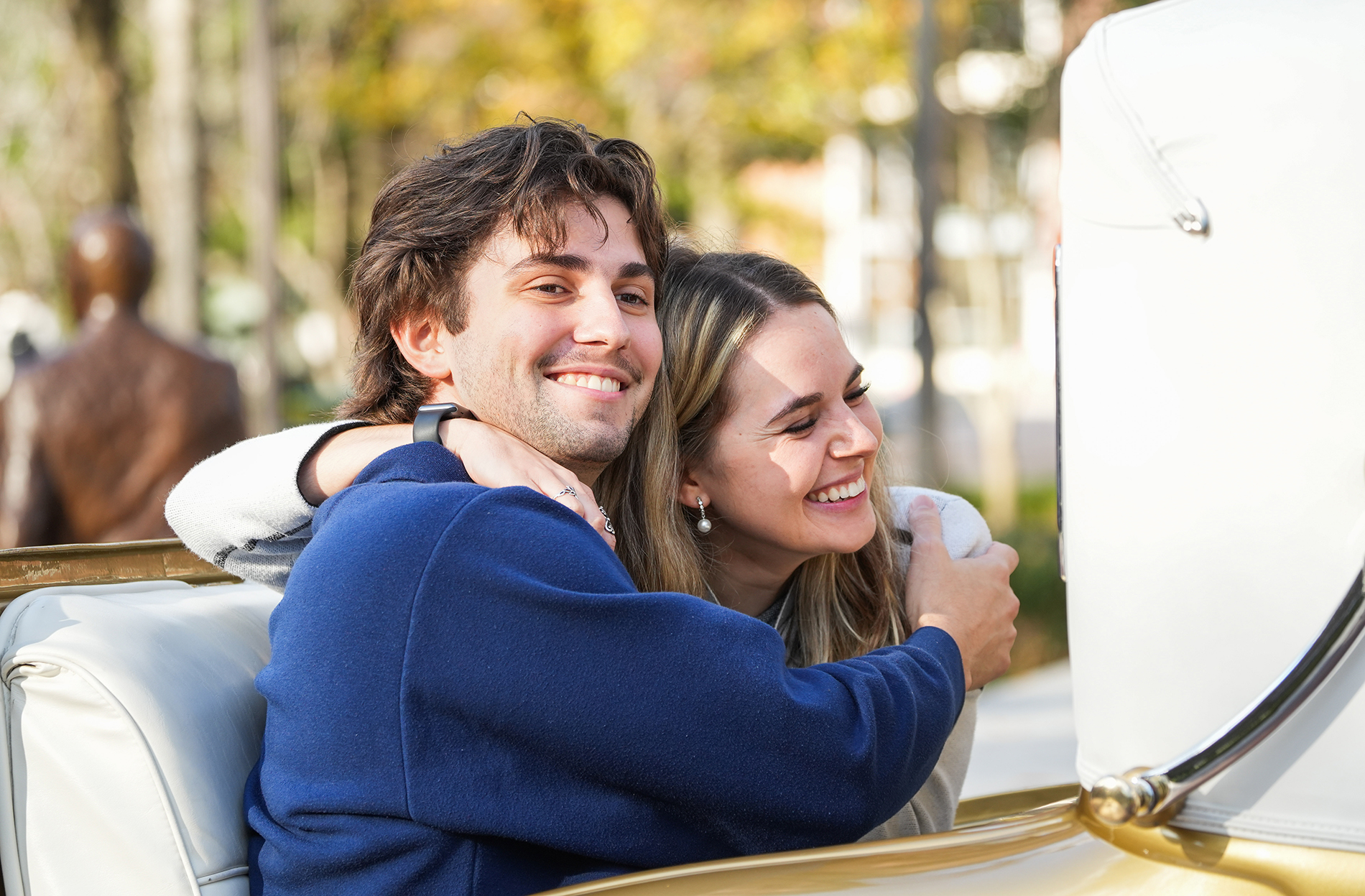 Kirby Criswell's choice to study business administration at Georgia Tech was intentional. He wanted to combine people skills with analytics, and he wants to start his own business someday — specifically to help those in need.
"I want to start a business that will help secure funding to build homes for the homeless, especially those disowned within the LGBTQ community," he said.
His aspirations of serving others align neatly with Tech's motto of progress and service, and that synergy is what drew him to Tech as a high school student. Georgia Tech gave him ample opportunities to serve others and be in leadership roles, including with the Ramblin' Reck Club, Student Government Association, FASET, and the Excel Program.
Criswell's time at Tech has been rewarding and filled with people who have made it special. "The people are what make Georgia Tech so enjoyable, and I'm thankful to have found a community that loves, supports, and pushes me," he said. "I will 100% miss the people the most."
In addition to meeting many wonderful people, he also got to visit nearly every place on campus, except two: the president's residence, and the top of Tech Tower.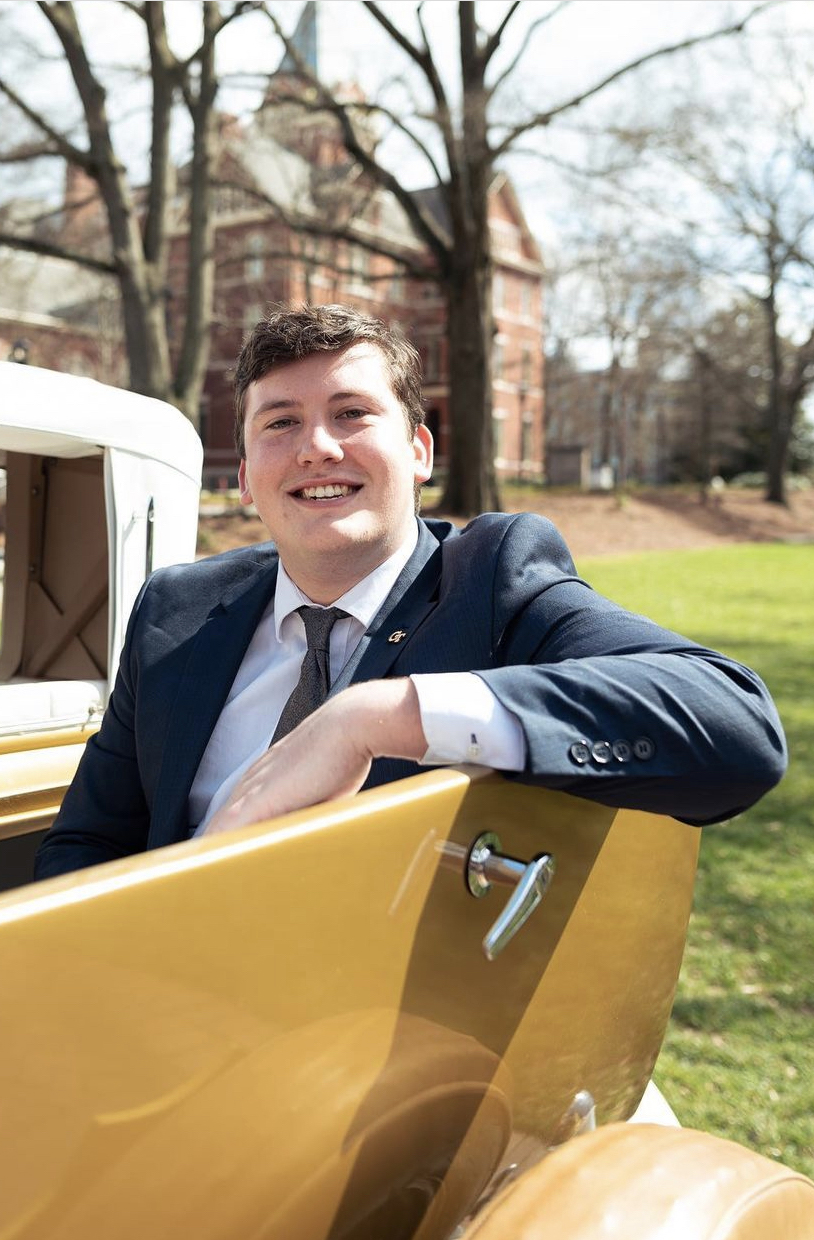 To younger students, Criswell offers a phrase he heard his first year that changed his life: "Say yes to yes."
"Never in your life will you be able to grow as much and as fast as you will in college," he said. "Do things that you never thought you could possibly do, because that is where growth happens."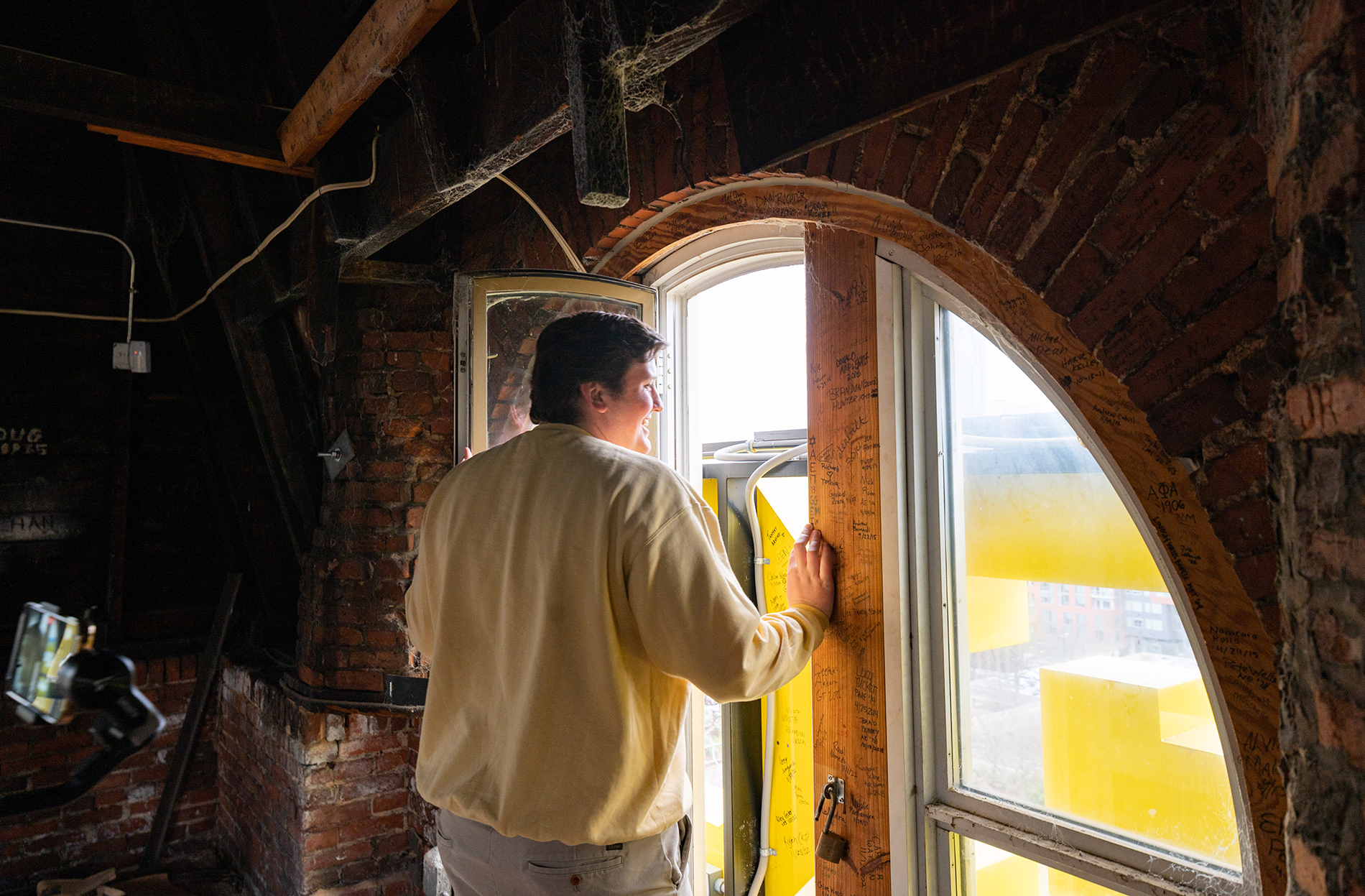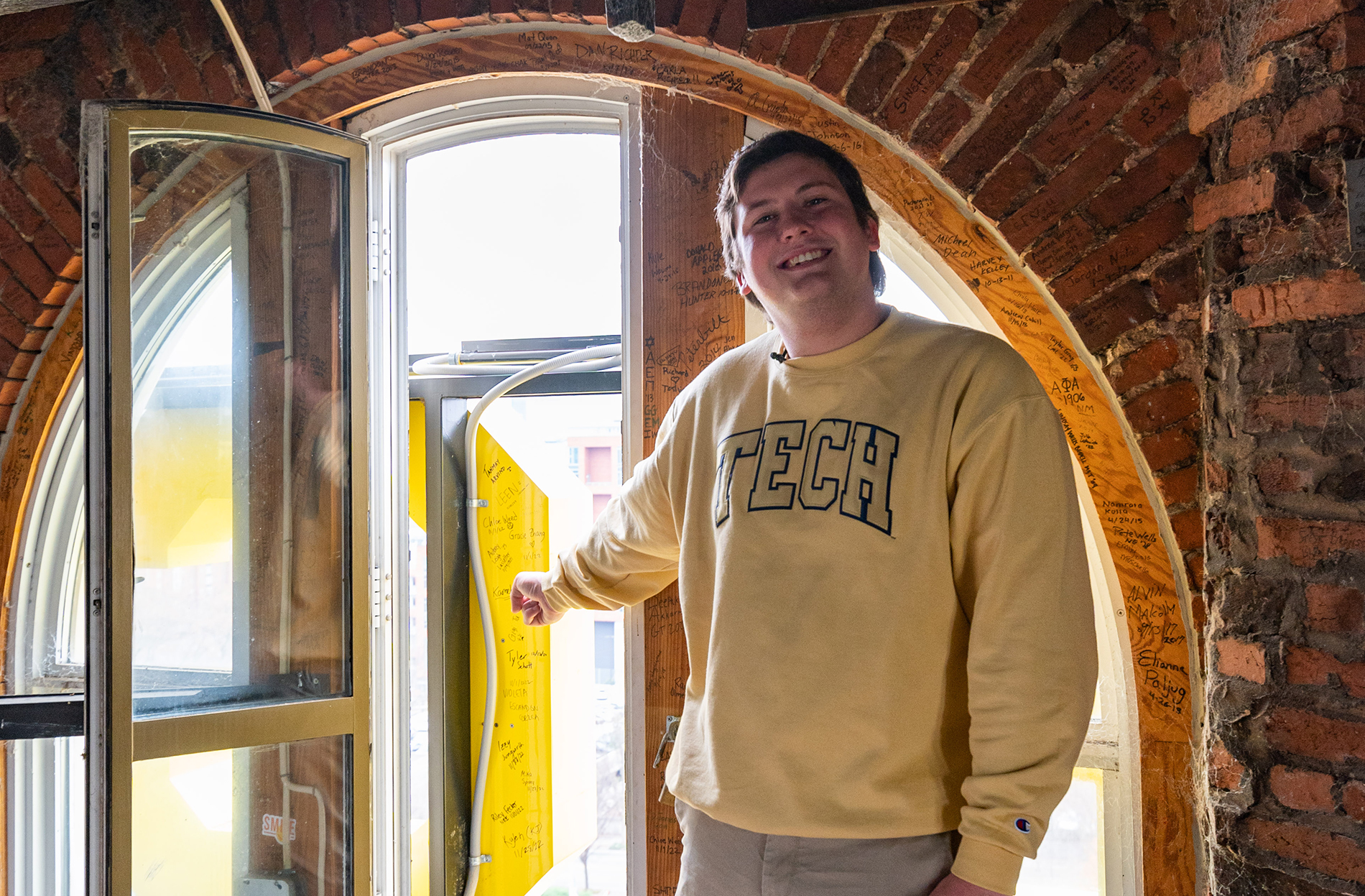 Credits
Video by Evan Atkinson, Steven Norris, and Brice Zimmerman
Photos by Joya Chapman and Rob Felt
Writing and design by Kristen Bailey